MasterChef meets Melbourne, underground
From ancient to modern times, breaking bread has always brought us together – sometimes in surprising places!
In popular culture, archaeology seems an impossibly romantic undertaking. In real life, it's dusty, sometimes dangerous and not very glamorous.
So when University of Melbourne archaeologist Louise Hitchcock began digging at the site of the ancient Philistine town at Tell es-Safi/Gath in Israel, she was disappointed – though not surprised – to have unearthed not the hoped-for remains of a beautiful building, but a rubbish heap.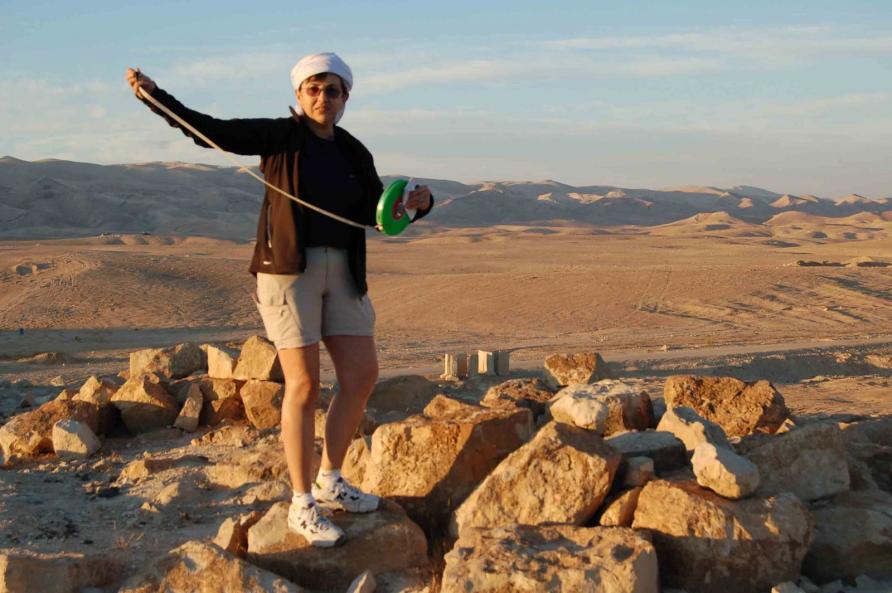 As it happens, that pile of four or five thousand-year-old rubbish proved incredibly interesting and informative.
"The remains included a mixture of animal bones, which told us the Philistines here were pretty well fed," says Associate Professor Hitchcock, from the School of Historical and Philosophical Studies. "They ate sheep, cattle, pork, even tortoise and fish. There was evidence of wine consumption and an entire ivory bowl has been found at the site.
Read here: Six reasons why we love chocolate
"Obviously they were having social bonding and a really good time there.
"They were also leaving tokens to their deities, things like figurine fragments, and iron blades, as a dedication to the event. And most interestingly, they were keeping mementoes – which we know because we were able to find fragments from the token items in those deposits.

"You should think about it as being like when we go out to dinner for a special occasion, we might take a sugar packet away with us, or a napkin or a matchbook with the name of the restaurant on it, to evoke memory of that event. That behaviour has gone on across cultures for thousands of years."
Food in all places and at all times, she says, plays a role in our lives that's both simple, and complex.
"Food keeps us alive, but it also keeps us in relationship with one another, and that's a big thing. It's nourishment, sure, but how, where and with whom we eat ritualises our interdependence. It tells us we belong to these people, and they belong to us.
"We still have ritual feasts. Christmas Day is a feast, with a traditional meal, and you sit around the table in a certain way, use particular utensils, and bring the whole family group together. It's a celebration, but it's also about reinforcing kindred ties, and cultural norms.
"Your ability to participate in the feast, using the right utensils and exhibiting the correct behaviours, signals your cultural competence.
"When you study pre-history and archaeology, you see how raw and cyclical human society is – how rituals are created, and then endure. Maybe the outer trappings of our feasts have changed, but the ideas and practices have not changed much."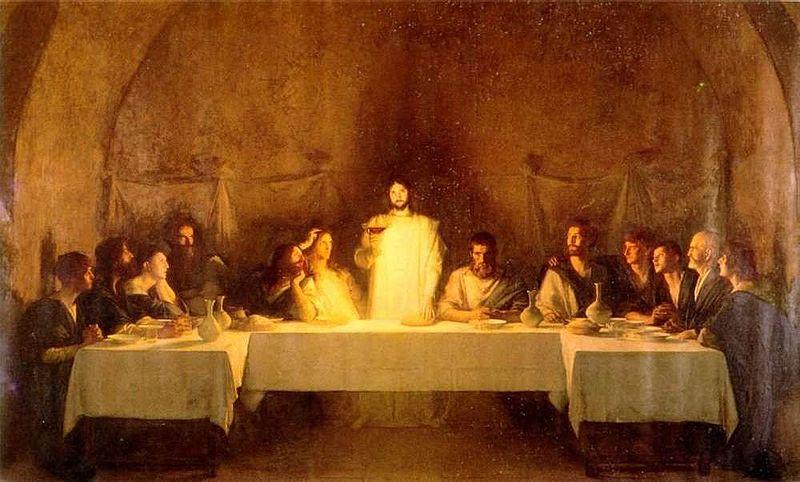 "While food has emerged as an 'issue' in contemporary society, in terms of people having too much or too little of it to eat, and the impact its production is having on the planet, there's no doubt we're still pretty keen on ritualising it. We've just found new ways to do it."
Enter MasterChef, where the making, eating and evaluation of food plays a part in drawing millions of TV viewers together in a bonding experience.
For several years Network Ten's MasterChef has consistently been one of Australia's most popular TV shows. An episode for 'Heston Week' – featuring legendary British chef Heston Blumenthal – was filmed in the University of Melbourne's Underground Car Park, on the Parkville campus.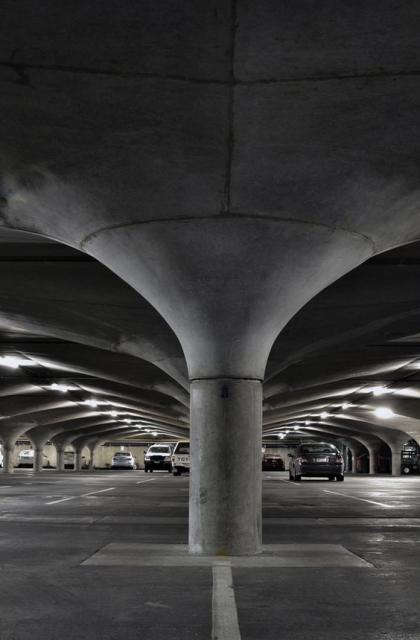 The iconic car park was designed by architects Loader and Bayley in 1970, and construction was managed by J L Van Der Molen. At the time it was Australia's only fully underground car park. It has space in its Gothic crypt for 400 cars and famously featured in Mad Max I.
MasterChef judge, food critic and writer Matt Preston says connecting our emotions, as well as our senses, to food is a defining aspect of our food culture and rituals.
"At the moment in food culture we've moved past a focus on technique for its own sake, which we saw in the elBulli years for instance,'' he says.
"And we're even moving beyond the era of produce obsession, which was about seasonality and where and how food was grown.
"Now we're in a blended place, where we're looking for unique food experiences, some surprises, even shocks to the palate, combined with a sense of place, the combination of which creates a unique memory.
"There are people who see eating as a method of getting fuel into the system – as unemotional as filling up your car at the petrol pump – but when you actually look at the fact that food features in weddings, wakes, christenings, nearly every special occasion, we're completely surrounded by food in a ritualistic way.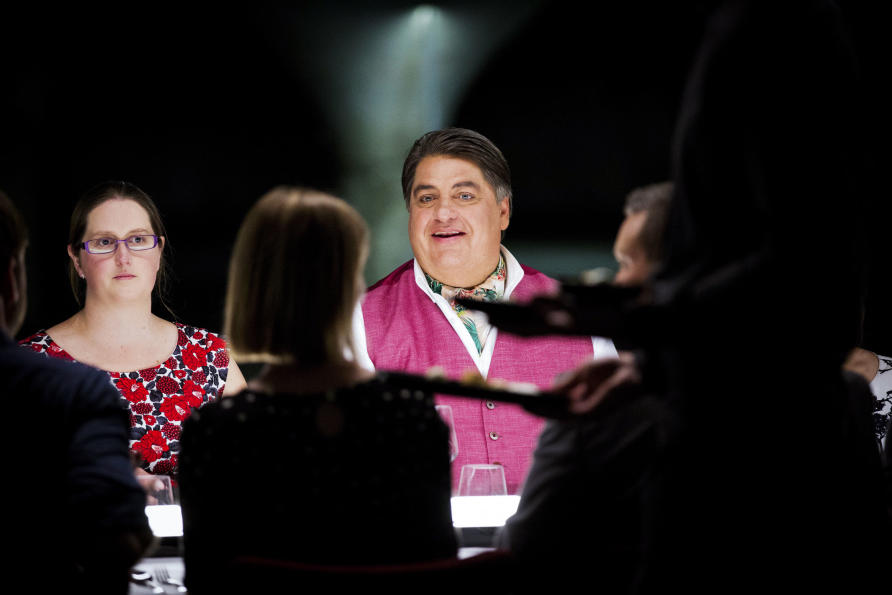 "And that's where the true theatre of experiential dining comes from, and why pop-up restaurants, which feature exclusively in 'Heston Week', are so wonderful. The entirety of the experience becomes strangely emotional and powerful."
Like Associate Professor Hitchcock, he agrees that food is a fundamental connection to our primal sense of being human, of being alive, and of being in relationship with each other, which he says is what "breaking bread has always been about".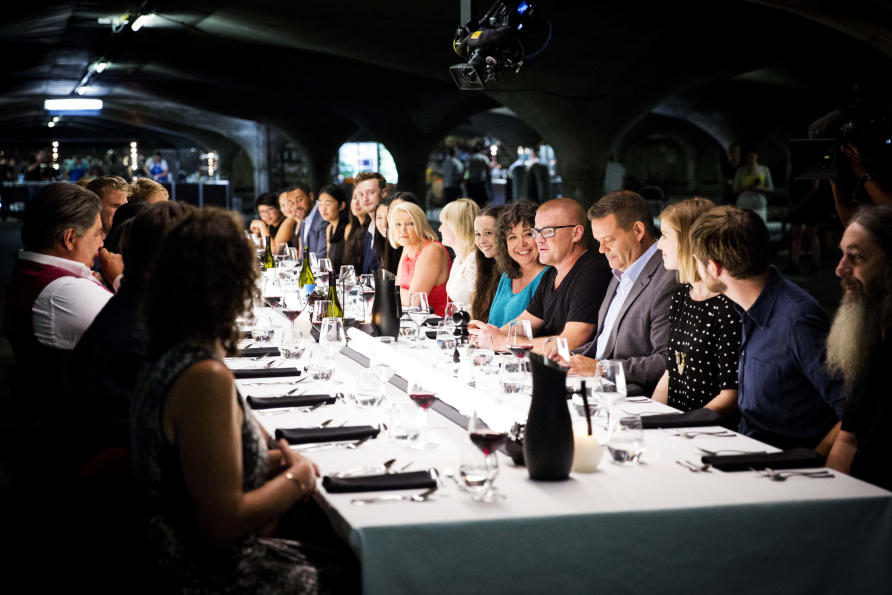 "The fact that whole religions are planned around the idea of feasts tells us something," he says.
"From the Passover feast, fasting and breaking the fast during Ramadan, to Christian communion, even the pagan notion of the burnt offering, we see that food is absolutely essential to us in ways that go far beyond nourishment. It occupies an incredibly powerful social position."
And though he believes the primary role of modern day feasting is to enhance enjoyment of the people you are with, that's often achieved by making the experience truly memorable, something to reflect back on with pleasure in the future.
That's really what's going on with experiential dining, doing things differently in terms of food and location, creating a unique memory.
"I went once to a Portarlington mussel farm and brought the mussels back to a chef friend who made a mussel chowder. We drank it standing on the dock, looking at the mussel boat, and if that chowder had come in a bowl, it would not have been the same experience as it was coming in a blue and white enamel mug that's really hot, and feels like you're camping. It elevated it to an experience that I can vividly remember – the dish, the place, the people – in a way that I probably wouldn't remember the last soup I had in a top restaurant."
In terms of location, Matt Preston says the iconic car park at the University of Melbourne is something pretty special.
"There's no way you find something as unique as that car park. It's like a cathedral space. It's like being in one of those ancient Byzantine underground water storages with all those pillars and vaulted ceilings. It's a beautiful space. The thrill of putting the combination of the restaurant, with the kitchen, with Heston and his incredible desserts, was amazing.
"When you take a picture of that car park when there are no cars in it, it looks like a painted backdrop, or a black and white photo. The monochrome palette adds a certain magic to it. An empty car park, an empty football stadium, those spaces we associate with being full and busy, are always great locations for a party.
"If Melbourne University is not throwing a big party there soon, I want to know why!"
Associate Professor Hitchcock is excavating in Tell es-Safi/Gath as part of a collaborative team led by Professor Aren Maeir of Israel's Bar Ilan University.
Banner image: The MasterChef contestants worked in the University of Melbourne's famed Underground Car Park on the Parkville campus. Picture: MasterChef Australia