The joy of becoming a horrible goose
Imagine Quentin Tarantino directs a Beatrix Potter story as an avian revenge flick and you have the premise of the new chart-topping video game, Untitled Goose Game
You may not know it, but back in the 1980s, Melbourne led the way in innovative video game design, and its leading developer, Melbourne House, was a by-word for quality the world over.
The Hobbit, for example, a 1982 text adventure based on J. R. R. Tolkien's epic story, sold more than a million copies and used sophisticated English parsing and a real-time story-arc — even if the player didn't do anything, the story moved along without them.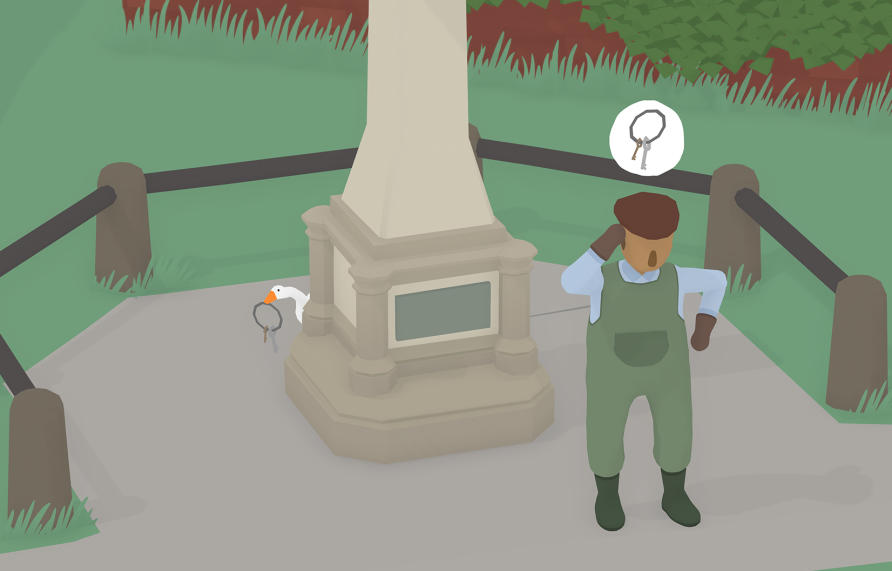 The martial arts game The Way of the Exploding Fist helped define the beat-'em-up genre and won Best Overall Game at the Golden Joystick Awards in 1985.
In those early days, when games had blocky graphics and blippy sound, developers had no option but to engage players with raw gameplay – simple concepts executed well.
Take Horace Goes Skiing, for example.
Part of its pleasure was that, much like a Tom and Jerry cartoon, you didn't need to wade through a lot of complex backstory to understand it.
Horace needed to cross a busy road to rent some skis so that he could careen headlong down a vertically-scrolling black run.
Nobody questioned either the flagrant disregard for health and safety or the dubious business sense of building a car park on the opposite side of a multi-lane freeway from the hire shop and piste; players just helped Horace avoid the traffic and ski down a hill.
Since then, games have become bigger, denser and more complex.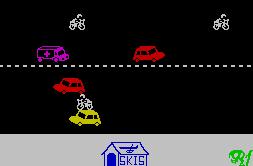 They have evolved into multi-threaded interactive movies, with the player working as director and lead actor to control the pacing and sequencing of an evolving narrative.
Like reading a Dostoevsky, a modern game can be tremendously rewarding to complete, but, boy, do you need to put in the effort.
And that is why Untitled Goose Game, a genre-defying title by independent Melbourne development studio, House House (which happens to involve two VCA graduates, Stuart Gillespie-Cook and Jacob Strasser), really feels like something to crow about.
Or should that be honk about?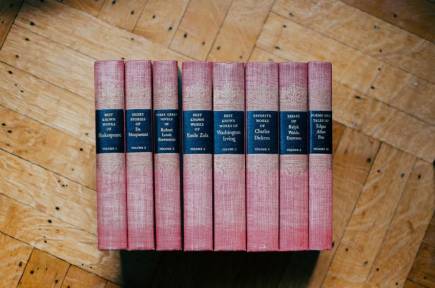 The concept is simple – you play an annoying goose who wreaks havoc around a small town.
But to describe the Untitled Goose Game like this is to miss all of the unique charm that makes it such a joy to play.
Imagine Quentin Tarantino directing Buster Keaton as Beatrix Potter's Mr McGregor in a slapstick avian revenge flick and you'll be getting close.
It's one of those rare video games that fuses very sophisticated code and assets with a cartoon-like simplicity to create a flowing gameplay experience that strikes the perfect balance between old-school playability and a thoroughly contemporary indie feel.
It's part of a growing trend of independent and avant-garde games that are grounded in exploratory play, but which spin those ideas off into completely new territory.
One of my most memorable gaming moments took place some eighteen months back as I sat in a cardboard box in a shopping mall in Chicago and flew through deep space.
The game's designer, Associate Professor Brian Schrank, an academic at DePaul University, had wired the box to be a sit-in controller; you steered by leaning left and right and thumped the front flap to fire.
The game itself was simple, but the experience was profound and meaningful; I was transported back to a world of imagination where the packaging that birthday presents came in was more exciting than the gifts that lurked inside.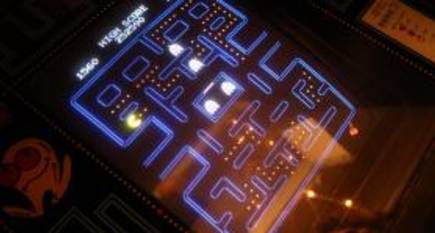 Profound and meaningful? That might not sound much like a video game to you, but who said that play had to be inconsequential?
Consider sandbox games and walking simulators, for example.
These are games that present the player with little beyond an environment, a gameplay mechanic and the opportunity to explore. At their best, they are thought-provoking dramatic experiences delivered through the medium of gaming, but they polarise opinion.
Even the name, 'walking simulator' — a pejorative reference to the idea that in such games there is nothing prescribed except the walking mechanic and no goal save for discovery – embodies the notion that for such games to work, it is the players who must construct meaning from a blank canvas.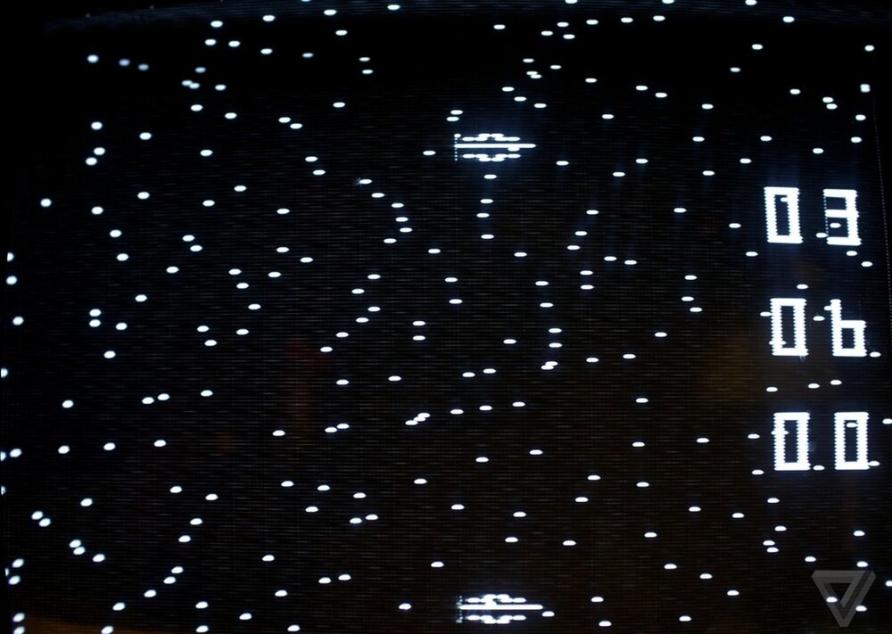 The key criticism against them? Well, it's that they aren't really games at all.
Could it be, some fifty years on from the first commercial video game, Atari's Computer Space, that gaming is experiencing those same growing pains as did film in the middle part of the 20th Century when it made the shift from 'mere entertainment' to an expressive art form?
We now have a generation of creative professionals who have grown up as digital natives around the technologies and the audio-visual vocabulary and grammar of gaming. For them it is a perfectly legitimate mode of artistic expression.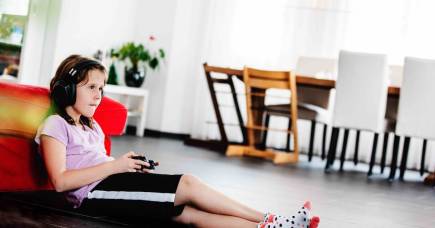 And what of those kids — kids like me — who grew up playing that first generation of video games?
Well, as much as I am loathe to admit it, we are all now middle-aged. We're the policy-makers, educators, publishers, and commissioners.
As they developed the Untitled Goose Game and moved towards launch, House House received crucial financial and professional support from an organisation that is committed to providing strategic leadership and assistance for all forms of screen media.
The organisation? Film Victoria.
Perhaps gaming — and gamers — really have come of age.
Associate Professor Kenny McAlpine is appearing at High Score 2019, part of Melbourne International Games Week 2019, on Saturday 5th October, part of a panel discussing chiptune.
Banner: House House