The women putting intelligence in artificial intelligence
It's crucial that women play a role in AI innovation and education to combat gender discrimination and marginalisation globally
Despite advances that have been made in women's participation in technology education and innovation over the past decade, women remain under-represented in the information technology (IT) sector and in IT-based entrepreneurial initiatives.
The 2019 report I'd blush if I could published by the UNESCO is striking. It found that only 12 per cent of artificial intelligence (AI) researchers and just six percent of professional software developers are women.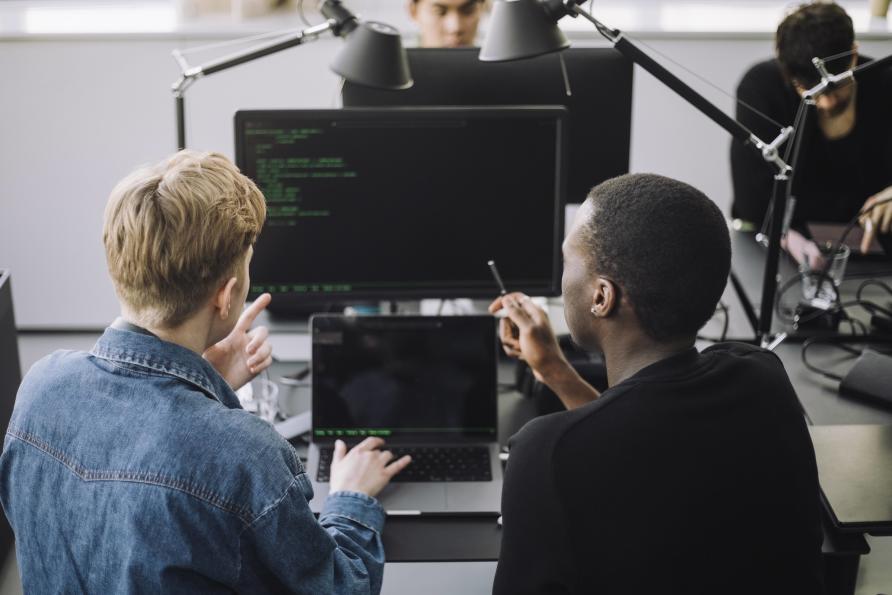 This under-representation in AI innovation matters.
Without diverse perspectives and ideas, we risk developing new technologies that do not meet the needs of half the population. In fact, the European Commission's 2020 white paper into AI calls for "requirements to take reasonable measures aimed at ensuring that [the] use of AI systems does not lead to outcomes entailing prohibited discrimination."
On top of this, activities predominately performed by women may be overlooked for innovation.
It is now well known that AI reinforces the gender biases that exist in our society. AI is only as unbiased as the data it's trained on, and if the data contains gender stereotypes, the AI will perpetuate them.
There have been several steps taken and recommendations made to address this imbalance – like increasing diversity in the teams designing and developing AI systems, auditing the data used to train AI models, and ensuring that AI systems are transparent and explainable.
However, it's an ongoing challenge to identify and control these biases, and constant work is necessary to keep up.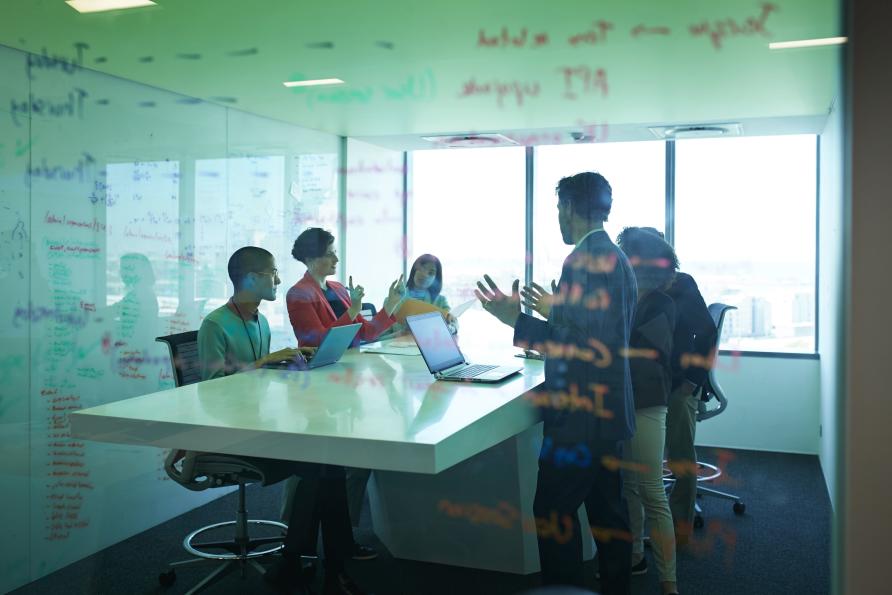 THE WAY WE WORK
The nature of work will undergo significant changes with the advancement of AI and robotics in the coming years. It's expected that many jobs across different sectors will be fundamentally transformed or replaced by automation.
A concerning trend is the gendered nature of AI and robotic services, like waiter robots or audio telemarketing bots with female voices – suggesting that women will be disproportionately affected by automation, further reinforcing gender stereotypes and inequality in the workforce.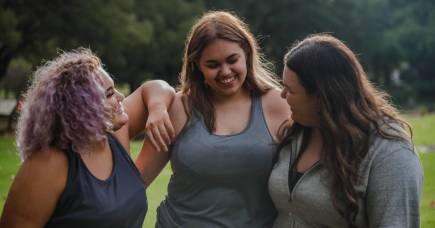 This underscores the importance of addressing gender biases in the development of AI and robotics, as well as ensuring that the benefits and burdens of automation are distributed equitably across genders
There are, of course, high-profile examples from history of women pioneers in technology innovation.

LOOKING BACK TO THE FUTURE
At Melbourne's newest innovation precinct, Melbourne Connect, an exhibition celebrates two of these women – British mathematician Ada Lovelace and computing pioneer Grace Hopper. Curated by Dr Richard Gillespie, the display aims to recognise the importance of diversity and inclusion in computing.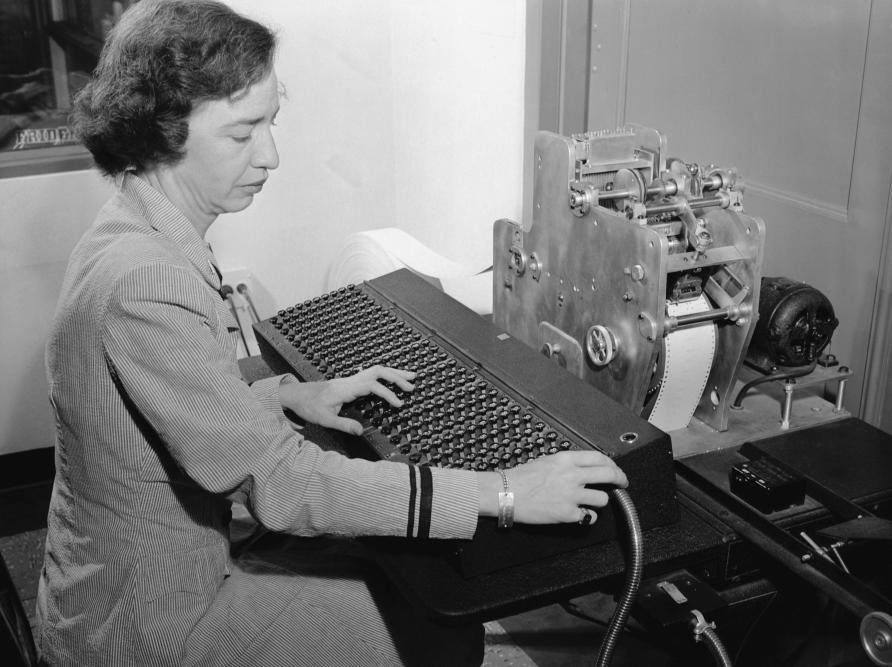 Along with a copy of English mathematician Alan Turing's original 1936 paper On Computable Numbers, the display includes the original 1843 publication of Ada Lovelace's description of English inventor Charles Babbage's Analytical Engine, and the original manuals for the UNIVAC computer in 1955-56, developed by a team led by mathematician and programmer Grace Hopper.
Members of the Diversity and Inclusion committee in the School of Computing and Information Systems wrote a commentary on the display.
They noted that the stories of Lovelace and Hopper are inspiring, but questioned whether there may have been so many other women involved in technology innovation whose contributions have not been recognised.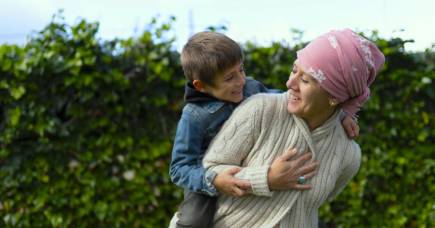 "The 'Matilda effect' describes the tendency for women's contributions to science to have been overlooked, downplayed, or attributed to male colleagues or husbands, brothers, fathers, etc," they wrote.
The celebration of Ada Lovelace and Grace Hopper is important and inspiring, but we look forward to the day when women's achievements are not considered to be unusual or unexpected."
PUTTING AI INTO PRACTICE
Thankfully, more women are now being recognised for their contributions to technology innovation, and we are seeing more examples of women leading the way in this area ­– driving innovation in important areas like aged care.
Kristen Graham is one of those women – an entrepreneur who has designed a software application called Dossy, named after her late grandmother.
Dossy is a purpose-built video calling tool that aims to easily connect isolated older people with family members, friends, and community volunteers. Kristen was inspired to develop Dossy based on her experiences using technology with her grandmother.
Commercial video calling applications can be confusing and difficult for the older generation to use, especially for those living in residential aged care.
Supported by an Aged Care Research and Industry Innovation grant, Kristen is now collaborating with human-computer interaction researchers at the University of Melbourne to evaluate the use of Dossy for addressing older people's experiences of social isolation.
Also working within aged care, Professor Felicity Baker, a music therapist at the University of Melbourne, is leading a large interdisciplinary project to develop and evaluate an application that enables caregivers of people with dementia to use music therapy in their care.
The MATCH project – Music Attuned Technology: Care via eHealth – is funded by the Medical Research Future Fund and involves co-designing and evaluating a music therapy training application for caregivers.
For the next stage of the project, Professor Baker and colleagues are collaborating with researchers in artificial intelligence to create an AI-empowered tool that will use music to help address agitation and distress associated with dementia.
Finally, in the School of Computing and Information Systems, we are excited to have five female Discovery Early Career Research Awardees, all of whom are leading innovation in their respective areas of technology research and innovation.
One of these DECRA fellows, Dr Wafa Johal, is an expert in human-robot interaction developing novel interfaces to make autonomous assembly robots accessible to novice users.
In her funded projects, Dr Johal is exploring how novel interaction methods will allow anyone to train a robot to accomplish a manipulation task.
This research could allow all people to leverage the capabilities of robotics and automation for their physical health.
The theme for this year's International Women's Day – Cracking the Code: Innovation for a gender equal future ­– is a timely and important theme. It reminds us of "the role that bold, transformative ideas, inclusive technologies, and accessible education can play in combatting discrimination and the marginalisation of women globally."
Banner: Getty Images