5 ways to keep your customers coming back
Whether it's shopping in a real mall or a virtual one, there are five key considerations for any retailer
Over the past decade, we have seen (and most likely participated in) the rise of online shopping. Countless shopping options from all over the world are now only a click away. But, even with online shopping so readily available, 85 per cent of purchases are still made in store.
Why? Because customers want service and, believe it or not, actually think quite little about the channel they are using to shop.
Now, that's not to say that the retail landscape hasn't changed. While the majority of customers still choose to buy in store the reality is that most have probably shopped online before going in-store.
A customer may receive an email promoting a new product, investigate further on an online marketplace and look at influencer reviews all before even stepping foot inside the store. Customers may even be looking at products online while in-store.
Retailers need to be thinking about how they can best service these customers' needs at the right time. Some, for example, offer a price match policy in store. With so much information readily available online, customers are likely to be better informed once they get in store and staff need to be ready to add a layer of knowledge and service.

There is no denying that online sales are growing with more people than ever before opting for the convenience of online to shop for a wide variety of items. But, there are still many customers who don't want to wait for delivery, pay for shipping, or simply prefer the in-store experience.
Retailers need to ensure they are providing an exceptional level of customer service to ensure their business survives in what is, now more than ever, an extremely competitive market.
So what is it that customers want exactly?
Surprisingly, it is not always the lowest prices. In fact, a customer is less likely to price check the product if they are receiving great service and it is available. While retailers, of course, need to ensure their prices are competitive, they don't necessarily need to be the cheapest if they are providing great customer service.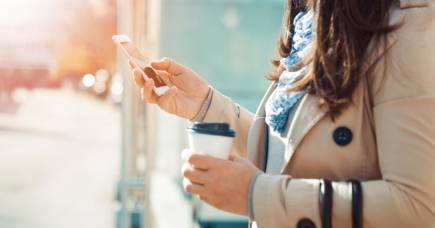 1. FAST RESPONSE
Customers want fast responses. People have questions about products and they want these questions answered promptly. If a seller responds to an enquiry received through Tinitrader within the hour, they then have an 80 per cent chance of making the sale. After 60 minutes this drops to just 20 per cent.
2. PERSONALISED SERVICE
Customers like to feel special. They want to know they are important to the brand or company they are shopping with. At the very least customers expect retailers to remember how long they have been a customer, as well as any past purchases they may have made.
Similarly, customers want retailers to stay in contact once a purchase has been made and be responsive to their feedback. Customers want to be part of something, they want to feel included. Helping them to become a part of your brand and making their experience more personalised increases the chance of them returning in the future.
3. RELEVANT COMMUNICATION
Effective and relevant communication is a critical component of customer service. And, with customers more connected now than ever before, it stands to reason that retailers may be tempted to increase their contact with customers via email, social media and other forms of online advertising. But with customers becoming increasingly sophisticated they will become less interested if the communication is irrelevant.
The key is to give them the right amount of information at the right time through the channel they prefer. Retailers need to better understand their customers and what prompts them to shop. For example, if you sold a pair of shoes to a young child then there is a high chance they will need the next size within 6-8 months.
Products can also be made more relevant through clever social media interaction. Creating a feedback loop can be a powerful way to create demand for a product, however keep in mind that social media is not always easy to manage.
4. A ONE-STOP-SHOP IN A NICHE MARKETPLACE
Customers do not want to visit many different shops or websites to find want they are looking for. They want to shop at the place where all their needs are met; where like-minded individuals shop and where the product range has been carefully curated to suit their needs.
Marketplaces such as Tinitrader provide a one-stop-shop in a specific category. Marketplaces allow retailers in a niche field to connect with a consumer community driven by a particular passion or interest, broadening their reach and developing even stronger relationships with customers.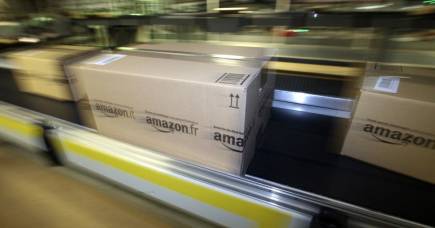 5. BE PART OF SOMETHING
Indeed many shoppers seek a sense of community from their shopping experience. Traditionally loyalty programs have played a major role in helping retailers connect with customers, but they often fail to hit the mark with consumers seeking a deeper connection.
These days, customers are gravitating towards communities of trust and shared interests. They want to be part of a community where they can share knowledge, expertise and mutual passions. Shopping has become so much more than simply buying and selling; today's consumers look to community.
The world today is ever-connected and that in turn has changed the way in which customers shop. While a large proportion are still doing the majority of their buying in-store, the modern shopper is much better informed with access to all kinds of information online. The greatest influence on where a consumer chooses to shop seems to be service.
Therefore, it is essential that retailers go above and beyond in providing exceptional service. From fast responses to questions and enquiries, to personalised service, customers want to feel important. Understanding what the modern shopper wants and how they shop is crucial for any retailer hoping to survive.
Banner: Shutterstock
Kerr Turner is the CEO and Founder of Tinitrader Pty Ltd (Master of Accounting and Finance (1996), MBA (2006), University of Melbourne).