A breakthrough for justice and peace
A new UN agenda makes transformational international policy within reach and with it goals of peace, security and stability
We are living in an era of crisis.
The existential threats from climate change, nuclear weapons, a pandemic and widespread malnutrition are interlocked. They must all be addressed globally, comprehensively, and together.
For greatest effectiveness, all countries, and communities within them, would participate and make contributions. Aware of this ideal, some people despair, thinking that achievement of adequate transformation will be impossible.
However, there are also innumerable signs of adaptation. Societies are constantly changing and initiatives are being taken every day.
One global, influential strategy which includes everyone, is steadily evolving and offers realistic hope if we choose to participate is being offered by António Guterres, Secretary-General of the United Nations (UN).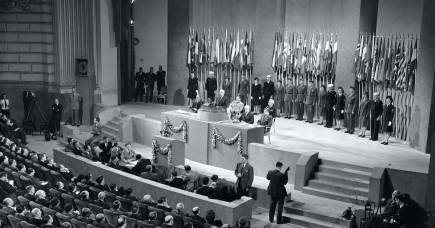 In 2020, the 75th anniversary of the foundation of the United Nations, the General Assembly voted unanimously to request the Secretary-General to prepare proposals for revitalising multilateral strategy.
After deep and wide-ranging consultation Guterres presented a report in September 2021 entitled Our Common Agenda.
The Agenda contains strategies for addressing each of the existential challenges, by outlining plans in which each UN Member State has a part.
The Agenda builds on the UN's Sustainable Development Goals and goes further by placing them in a global framework. This was adopted by the UN General Assembly in November 2021.
But its effectiveness depends on whether both the UN system and each Member State undertake concrete implementation action.
However, events like the aggressive Russian invasion of Ukraine reminded Member States that there were blockages in the way the multilateral system operates. This has been clear in many ways over the years – including the illegal US, British and Australian invasion of Iraq in 2003.
To address these impediments and maintain momentum in national implementation of the Agenda, in March 2022, Guterres established a High-Level Advisory Board.
After a year of intensive global consultation and research, their report was published in April 2023.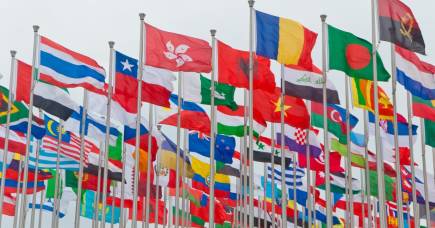 It is visionary, even prophetic, creative, rigorous, and profoundly impressive. It's called A Breakthrough for People and Planet: Effective and Inclusive Global Governance for Today and the Future.
The Breakthrough report proposes changes to UN organisational structures and processes that currently impede progress to goals like peace, justice, and individual and national wellbeing. It is packed with concrete proposals for consideration by the Summit for the Future which will be held in September 2024.
According to the report, "the Summit of the Future will be a rare opportunity to reaffirm and recommit to effective multilateralism as the only way to guarantee our collective survival."
Each UN Member State will have to decide which proposals to support and how strong their commitment will be.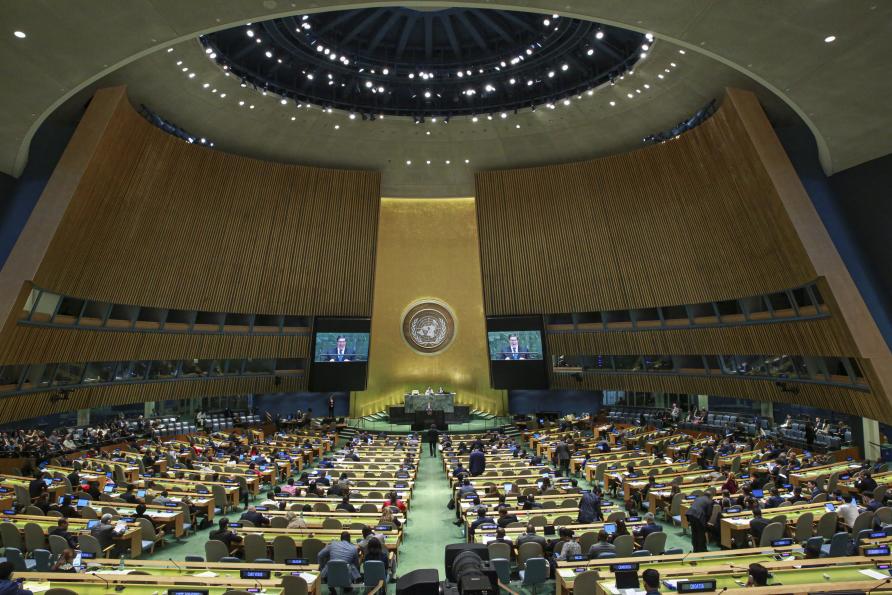 Breakthrough has the tremendous advantage of offering integrated ways of addressing each of the threats and crises.
The analysis is divided into six Shifts.
Shift 1: Rebuild trust in Multilateralism
Recommendation 1: The Board proposes that the Summit include clear steps to place full gender equality and equity at the heart of multilateral architecture ("quotas and temporary special measures are a proven approach") and give more voice to civil society and youth through, for example, interactive dialogue in formal UN sessions.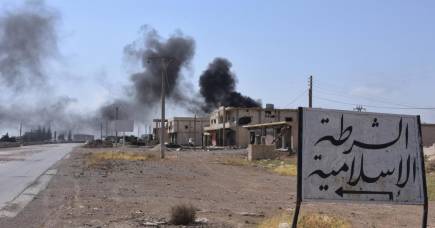 2. A special status for cities and regions.
3. Include and obligate the private sector.
4. Remove impediments to majority decision-making.
Shift 2: Regain balance with nature and provide clean energy for all
Recommendation 1: Conclude a pact for people and planet to address the planetary crisis to include: net zero carbon emissions; provision of energy to the 800 million people without electricity; zero loss of forest cover and biodiversity targets which respect the rights of Indigenous peoples.
2. Equitably distribute clean energy.
3. Price and regulate carbon.
4. Strengthen environmental governance institutions.
These examples illustrate that many recommendations are likely to be widely acceptable, that some simply affirm goals which many would regard as overdue, but many are ambitious and will involve major battles to win acceptance.
Other Shifts are 3: Global Finance, 4: Digital and Data Governance, and 6: Anticipatory Action to Strengthen Governance.
But let's look at Shift 5.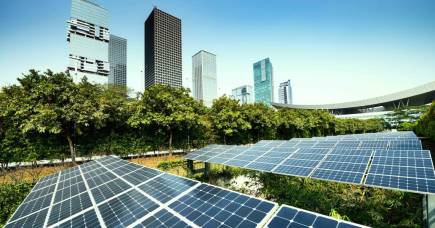 Shift 5: Peace and Prevention (with the subtitle Empower Equitable, Effective Collective Security Arrangements)
This section relates to the United Nations' central purpose – maintaining international peace and security.
This Shift has a central theme: the commitment to collective security, which is its first recommendation. Citizens of one country can only feel safe when all the countries around them feel safe.
"Collective security is a vision of positive peace that can be achieved if peace is treated as a global public good," writes the committee.
"It may seem paradoxical to call for such a vision at a time of intense geopolitical competition and dramatic rises in military spending, but this moment of heightened risk is precisely the time for a recommitment to mutually assured survival."
This certainly requires a paradigm shift.
The second recommendation is reform of the UN Security Council and strengthening of the Peacebuilding Commission.
Despite any difficulties, this is something most Member States want.
Of course, there are intense conflicts but there are already some agreements. There is a consensus that the number of elected members to the Security Council must be increased, and the additional seats distributed to increase the representation of Africa, Asia, Latin America and small island states.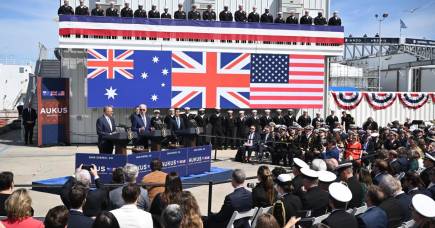 Other recommendations include establishing a security framework between the UN and regional bodies; increasing transparency around defence; accelerating denuclearisation by ratifying the Treaty Prohibiting Nuclear Weapons; and revitalising the Conference on Disarmament by adopting majority voting.
Each UN Member State must decide how best to strengthen its security.
Currently, the most common view is that countries will make themselves safer by increasing their military spending. However, the clearest result of that is that neighbouring countries will expand their military forces too.
Increasing military spending just ends up stimulating the arms race, intensifying conflict as well as squandering scarce funds. That's one of many reasons why the AUKUS agreement to purchase nuclear powered submarines is a dangerous mistake.
In a recent speech on international relations, the Australian Prime Minister, Anthony Albanese, emphasised the goal of peace and necessity for building and maintaining stable relations with China through dialogue.
But then he inserted the comment that the AUKUS agreement, which he described as the "single biggest leap in our defence capability in our history" will make Australia "a more effective contributor to the stability in our region".
In reality, it's demonstrably the most gigantic acceleration in the regional arms race possible.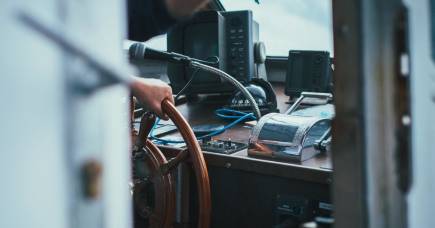 China is naturally interpreting the American and British plans to sell Australia nuclear powered submarines at a total cost of $A368 billion as an aggressive threat.
This increases Australia's risks and so its insecurity. It also strengthens Australia's servitude to American priorities.
How do these costs compare with China's value as Australia's most substantial trading partner? Might Australia be safer with plans to protect its own borders, without expecting to interfere with conflicts in which we have no direct engagement and which are thousands of kilometers away?
In thinking these issues through, the most important requirement is to be clear about our national goals.
Justice and peace contribute far more to the wellbeing of citizens than the insecurity of threatened war.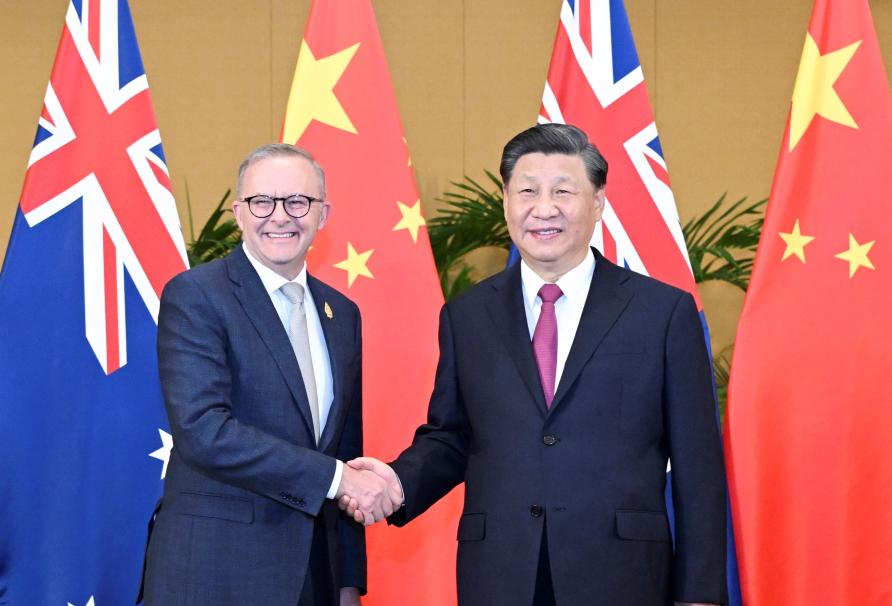 With the clarity of a goal of seeking peace, it becomes vital to put major effort into peacebuilding by analysing the causes of conflicts and addressing them through dialogue, negotiation, mediation and, if necessary, legal processes.
Such strategy is strengthened by setting clear rules through cooperative negotiation.
The Breakthrough proposals are guides to policies and actions which would directly improve the wellbeing of our citizens. They would also have benefits for our neighbouring countries.
Together our task is to find effective ways of implementing them. When we do so, hopes of peace, security and stability can often be fulfilled.
Banner: Getty Images