A COVID-19 state of mind
The latest HILDA Survey shows the pandemic and lockdown accelerated the already declining mental health of younger Australians, but there may be worse to come
Better educational achievements and employment prospects, rewarding social relationships, greater physical health and longer life expectancy – the benefits linked with good mental health are well-known and well-established.

However, since 2011 – long before the arrival of COVID-19 – the mental health of many younger Australians has been deteriorating, and it has been declining significantly ever since.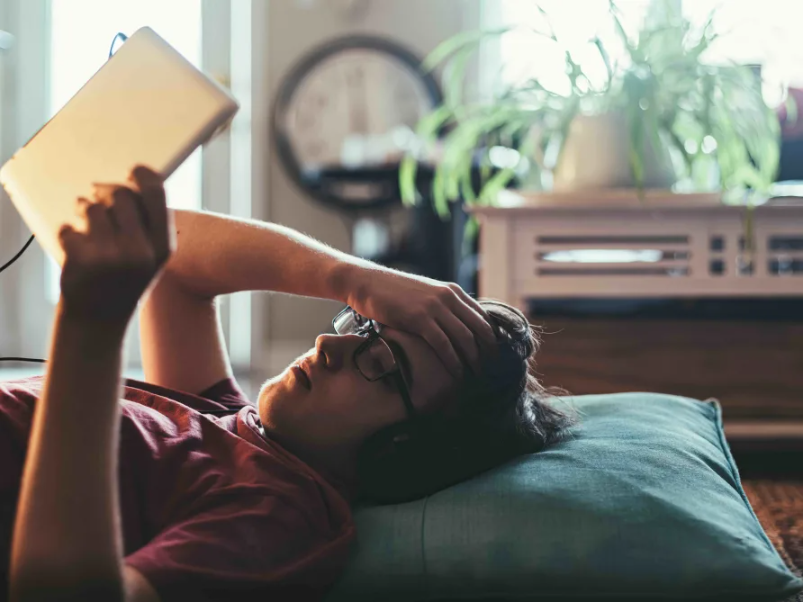 Worryingly, the latest annual Household, Income and Labour Dynamics in Australia (HILDA) Survey shows there are no signs of this decline in young mental health slowing down and there are concerns that, in fact, the long-tail impacts of the COVID-19 pandemic on day-to-day lives will only exacerbate the problem.
The HILDA Survey follows the lives of more than 17,000 Australians each year, over the course of their lifetime, collecting information on many aspects of life in Australia, including household and family relationships, income and employment, health (including mental health) and education.
While Australians aged 55 and over appear to have weathered the storm and escaped this decline, the 15 to 24 and 25 to 34 age groups are suffering.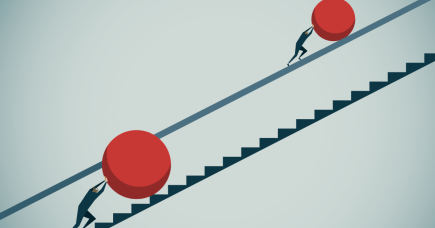 Between 2011 and 2020, on a scale of zero to 100 (with a higher number indicating better mental health), the 15 to 24-year-old mental health score fell from 73.6 to 64.2. For 25 to 34-year-olds, that score dropped from 73.1 to 67.1.
"This decline among younger Australians appears to be more about cohort than age and it's the 1980s and 1990s cohorts that are driving that decline. "
"They have worse mental health at the same age than people born in the 1950s, 1960s or 1970s," says Dr Ferdi Botha, Senior Research Fellow at Melbourne Institute: Applied Economic and Social Research and a researcher in this year's HILDA Survey.
"It may be because there is less stigma around mental health these days. There's more support available and people are encouraged to reach out for help, so part of the decline may be explained by more people being willing to report that they are struggling.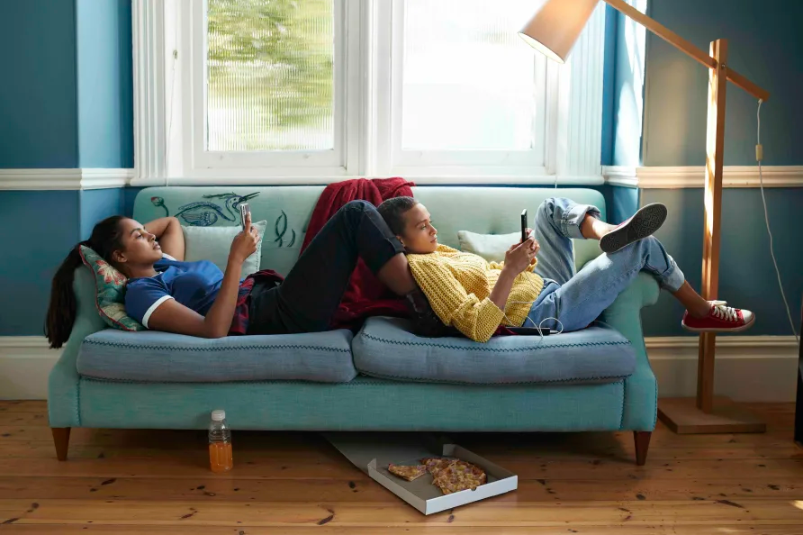 "It could also be related to the negative effects of social media for some people. Social media encourages status comparisons – young people may compare their life to someone else's and feel their life doesn't match up", says Dr Botha.
"They might feel like they are missing out or they've failed. Previously we weren't so aware of other people's circumstances but now social media means those comparisons are very much in our face."
The HILDA Survey has consistently shown that women report poorer mental health than men and this year's data sees that trend continue. From 2011 to 2020, the mental health score for women dropped from 73.3 in 2011 to 68.9 in 2020, compared to 74.9 and 72.1 for men.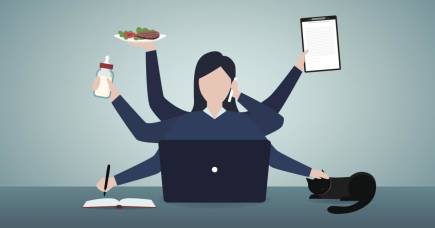 Perhaps not surprisingly, the HILDA Survey continues to find people with poorer general health (54.0) have worse mental health than people who enjoy better health (72.9). Similarly, unemployed people (61.9) have worse mental health than those who are working (71.9).
Australians with a partner (73.4) seem to have better mental health than those who are single (66.5) and there is something to be said for escaping the rat race with people living in non-urban areas (71.9) reporting slightly better mental health than city dwellers (70.5).
As is sadly the case in many areas of health and wellbeing, Indigenous people (64.6) fare worse than non-Indigenous Australians (71.0) in terms of mental health.
Perhaps the big question many people want answered is 'how has the COVID-19 pandemic impacted mental health?'.
Research from Dr Botha and colleagues, published in the International Journal of Environmental Research and Public Health, assessed the prevalence of "psychological distress" in Australia and found a significant increase from 6.3 per cent pre-pandemic to 17.7 per cent in early July 2020.
Researchers used the Kessler Psychological Distress Scale (K6) that asks respondents about feeling: nervous, hopeless, restless or fidgety, so depressed that nothing could cheer them up, that everything was an effort, and worthless.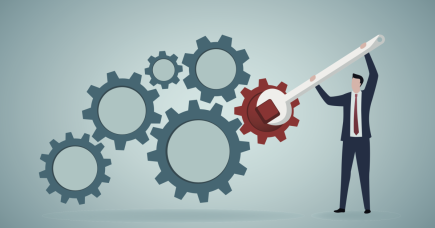 Many of the findings echo those of the HILDA Survey: mental distress was worse for young people and showed an almost four-fold increase while there was no evident effect for older Australians.
However, the anticipated full and significant impacts – particularly in Victoria – are yet to emerge.
The latest HILDA Survey captures the first few months of COVID-19 and while there are some early indicators of the pandemic's effects on mental health, researchers expect the next HILDA Survey to reveal the brunt of the pandemic more starkly.
Early signs of declining mental health are evident in Victoria where pandemic restrictions hit hard and fast. In 2020, Victorians reported the poorest mental health in the country (69.8) compared to the Northern Territory (75.4) with the best score.
Dr Esperanza Vera-Toscano, Senior Research Fellow at Melbourne Institute: Applied Economic and Social Research, says much of this can be explained by Victoria's first lockdown.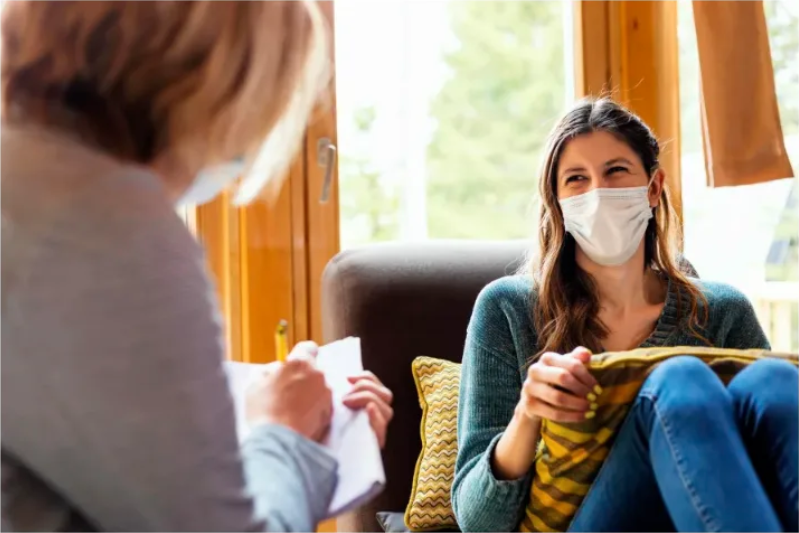 "The HILDA Survey was implemented between August 2020 and February 2021, allowing us to interview Victorians who were enduring a lockdown of about 100 days.
"At that time, all other Australians were moving relatively freely," she says.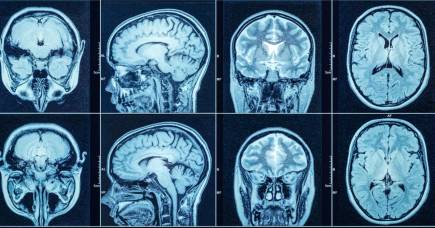 "This situation created a pseudo-natural experiment condition and enabled us to untangle the specific impacts of the lockdown on mental health in Victoria compared to the rest of the country.
"At the time of the HILDA Survey, Australia had less than 0.5 per cent of COVID-19 infections. People were asked if they were afraid of getting infected and there was no fear of COVID-19 then.
"So, we can be quite sure the decrease in mental health of Victorians was a result of lockdown and being confined to their homes – it's due to the policy measure put in place by the government, rather than the fear of COVID-19."
In Victoria, people with children aged four or younger saw mental health decline by 2.44 points compared to people without children in that age range.
Research in Lancet Public Health suggests women in lockdown with young children fared worse than their male counterparts.
Mental health was also 3.97 points lower for Victorians who started working from home, or whose hours working from home increased during the pandemic.
"Generally, we were surprised at how little some things mattered that we thought would be associated with a decline in mental health, like employment status, living alone in an apartment or your migrant status. They didn't make a significant difference," says Dr Botha.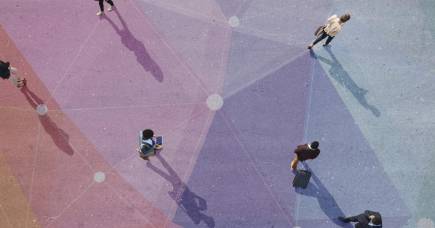 "The things that clearly had an impact on mental health during the pandemic
were having young children, working from home and whether you had social support."
Dr Vera-Toscano expects further reaching and more severe mental health effects to appear in the next HILDA Survey.
"In 2020, Australia and Victoria weathered lockdowns quite well from a mental health perspective. Our data show a modest deterioration less than what people might have expected," she says.
"We believe things might be worse in the next wave of data – I think that will paint a very different picture."
Banner: Getty Images