A rolled gold genius
He's been awarded the Medal of the Order of Australia for his service to Indigenous Affairs, and was the Prime Minister's first choice to reset the government's approach to Closing the Gap on Aboriginal and Torres Strait Islander disadvantage; but who exactly is Ian Anderson?
Although many Australians have never heard of Ian Anderson, he has, in his characteristically understated way, moved mountains.

Operating at the coal face in one of the most fraught and complex areas of public discourse playing out on the Australian landscape, Professor Anderson has moved through a stellar career, first as a medical doctor and then on to the highest levels of university administration. In the process, he's helped change the way health, services and education are delivered to Aboriginal and Torres Strait Islander people.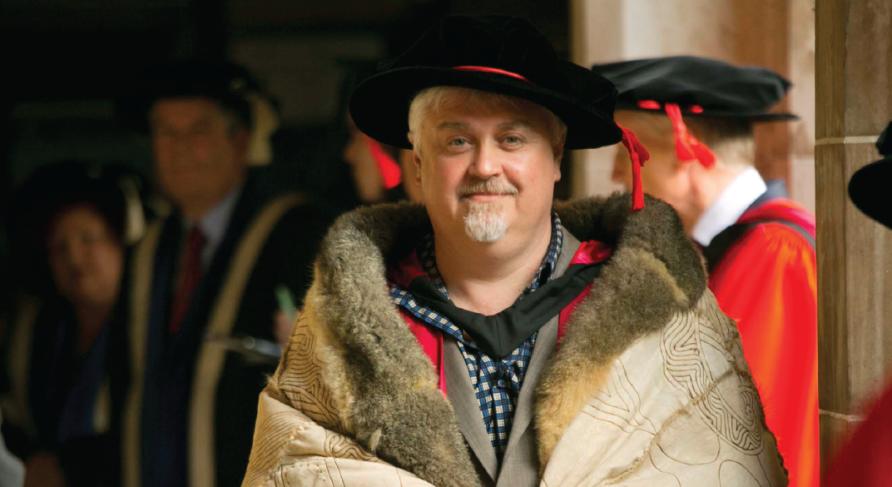 In February of this year, Ian Anderson was seconded to the Prime Minister's department to conduct a root and branch review of the government's Close the Gap strategy. To reframe a program that, since its introduction by Tom Calma in 2005, has failed to achieve its aim of reducing disadvantage among Aboriginal and Torres Strait Islander people on a wide range of measures.
But facing down obstacles is nothing new to Professor Anderson. He's done this, and successfully, many times in the course of his working life.
Ian Anderson is not like contemporary Indigenous leaders and commentators who operate on the public stage. We've heard of them, read their views, know where they stand, what they've achieved, are trying to and plan to achieve. Theirs is an admirable and effective way, but it's not his.
Professor Marcia Langton, who is the Foundation Chair of Australian Indigenous Studies at the University of Melbourne, reckons one reason for the difference in Professor Anderson's approach is that he committed to studying medicine straight from school.
"He's never been a protester, never been oppositional, and therefore doesn't fit the white trope of the angry Aboriginal," she says.
Australia's Aboriginal and Torres Strait Islander Social Justice Commissioner Mick Gooda admires his quiet humility, saying: "The beauty of Ian is that he doesn't seek recognition for what he does.
"He can glide into a room and, by sheer intellect, take over the room and the conversation. He doesn't need to talk over the throng to be heard. That's the other beauty of him."
Ian Anderson's story begins in rural north west Tasmania and culminates – for now – in his secondment to the Department of Prime Minister and Cabinet from his role as a Pro Vice-Chancellor at the University of Melbourne.
His Aboriginal family is Palawa Trowunna with kin ties to the north-east clans of Tasmania such as Trawlwoolway, Plairmairrenner and Pairebenne whose coastal country is known as Trebacanna or Lurupana; names many Australians, ironically, find totally foreign.
It is in the language of his Aboriginal ancestors that Ian Anderson softly introduces each public appearance. These are the words he's learnt from members of his family and others who've been painstakingly reclaiming their language by trawling historical records and oral histories.
"I think it's important to cultural pride to reclaim language, and an important part of cultural development," he says. "It seemed a natural thing to do."
His birth near Devonport in the north west of Tasmania preceded the 1967 referendum by two years and with it, the removal of constitutional barriers to full citizenship for Aboriginal people in their own country. The first-born child of Sandra Smith (née Anderson), he describes his position at the head of the family as the first of a litter - five children in six years.
The Smith children – three brothers and two sisters – grew up knowing about their Aboriginal heritage. Their mother was emphatic about the importance of imparting this knowledge from an early age, and from her lips. Sandra Smith says that in those days Tasmanians were more concerned about denying links to a convict past, "that was the thing you didn't want to admit to".
She describes her eldest son as "very sensitive, bright, but not brilliant". But Professor Langton is unequivocal, deeming him "just a genius", a "brilliant strategic thinker". Mick Gooda concurs. "I say that too, I agree with Marcia, Ian's a rolled gold genius."
Looking beyond the realm of Indigenous affairs, University of Melbourne Vice-Chancellor Glyn Davis says that "even more than that, the way he's been able to bring his experience working in public health into conversations about what a university could usefully do...allows us to frame programs for Indigenous students that are meaningful because they're being framed by somebody with an acute understanding of what will work and not work, and why."
His mother believes his determination is something that's come through the family from ancestor and "great political man, Mannalargenna, who managed negotiations with the sealers and whalers". And it is this determination she sees as the impetus for what he's done and what he's been able to achieve from a young age.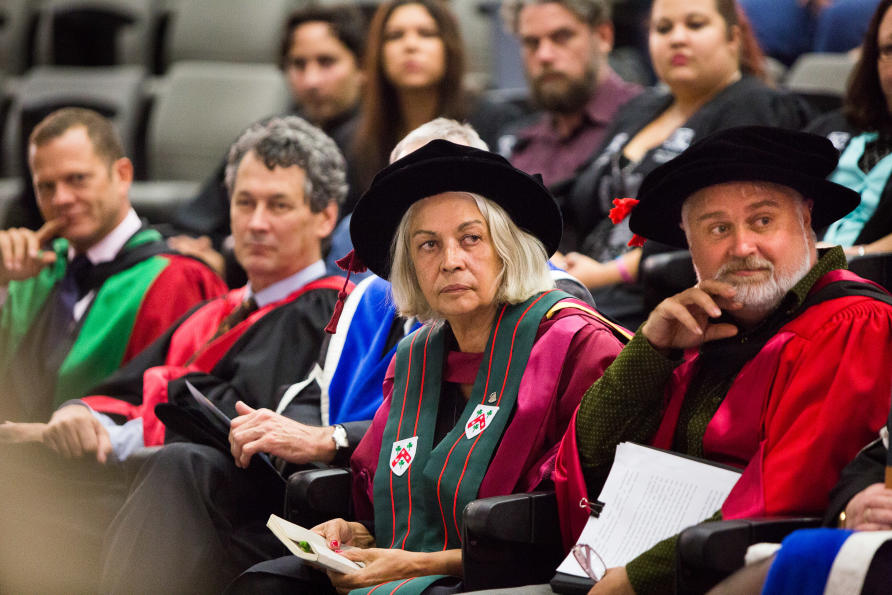 At university, Professor Anderson started clocking up a number of firsts. In 1988, while still only a fifth-year med student, he wrote his first book, Koorie Health in Koorie Hands: An orientation manual in Aboriginal health for health-care providers. At the time not only had Australian medical students, for the most part, never met an Aboriginal person, Indigenous health issues were only allocated a couple of hours in an entire six-year university course.
Ian Anderson graduated at the end of six years as the University of Melbourne's first Indigenous medical graduate. But the list of achievements bearing the stamp of Anderson's characteristic tact, diplomacy and the iron will that characterises his leadership is a long one.
Worthy of reference though is the fact that by 2011 Indigenous first-year enrolments in medicine reached general population parity in Australia. LIME, the internationally award-winning network of medical schools in Australia and New Zealand for Indigenous medical education was established.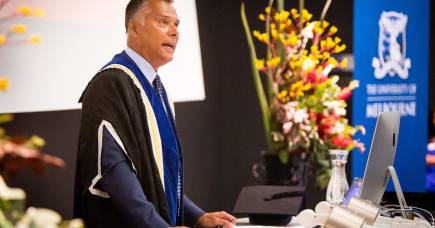 A national agreement for the first Indigenous sexual health strategy was reached in 1997. And in 2016 a philanthropic gift of $US50 million was donated to support a 20-year leadership program in Australia for mid-career change agents.
Last year, the medical journal The Lancet commissioned Professor Anderson to lead the first-ever comprehensive global survey of Indigenous health.
And when it came to the Royal Commission into the Protection and Detention of Children in the Northern Territory, Mick Gooda says his first step was to give Ian Anderson a call. "He's busy, but he was able to give us an hour and a bit, listen to the lawyers, the CEO, the community members, and then to us two commissioners…he understood immediately. Within days he came back with a methodology we could work with."
Wotjobaluk man, Kevin Coombs, Ian Anderson's first boss and one of the elders he regularly turns to for advice, sums it up: "Ian can be very proud of where he is today. He's toughed it out and he's done it well. And as far as I'm concerned, he's one of our out-and-out leaders in Australia today.
"And", he adds, "he hasn't finished yet. Not by a long shot."

Banner: Professor Ian Anderson/Department of the Prime Minister and Cabinet