A teacher's pet or a victim of sexual abuse?
The Teacher's Pet podcast shines a light on some of the most difficult issues in our society, but the words we use to discuss them have power
If you're a fan of podcasts, like I am, you've probably listened to The Teacher's Pet.
The chart-topping Australian investigative podcast explores the disappearance and alleged murder of Sydney mother Lynette Dawson by her husband Chris Dawson in 1982.
The Teacher's Pet, which was created and produced by journalist Hedley Thomas and Slade Gibson for The Australian, has captivated millions of listeners around the world as it unearthed new evidence and witnesses in the unsolved 36-year-old cold case.
Importantly, it also drew attention to Chris Dawson's alleged perpetration of domestic violence against his wife and sparked interest in the ongoing investigation which Lyn's family hopes will flush out the evidence that might finally solve the case.
The podcast has also led to the welcome establishment of Strike Force Southwood - investigating historic claims of teachers systematically grooming teen students for sex at three Sydney high schools, including Cromer High, where Chris Dawson was a sports teacher.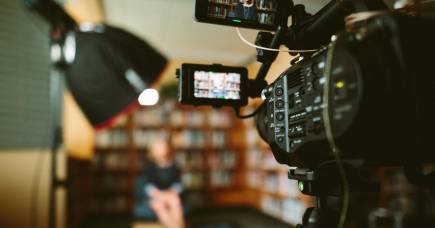 It was here in the 1980s, that Chris Dawson began grooming then 16-year-old Joanne Curtis, who was a vulnerable school girl and a babysitter for the Dawson children. But she wasn't the only one.
Since the release of The Teacher's Pet earlier this year, a number of brave men and women have come forward to report past experiences of sexual abuse and exploitation perpetrated against them when they were students at Cromer, Forest and Beacon Hill high schools in NSW.
So, the podcast has done a lot of good and got potentially millions of people talking about some of the most difficult issues in our society.
But despite these important achievements, when I listened to the podcast, there was a problem.
At times, it uses language about sexual abuse and exploitation that's troubling. The language we use to talk about sexual abuse and how we describe is vitally important.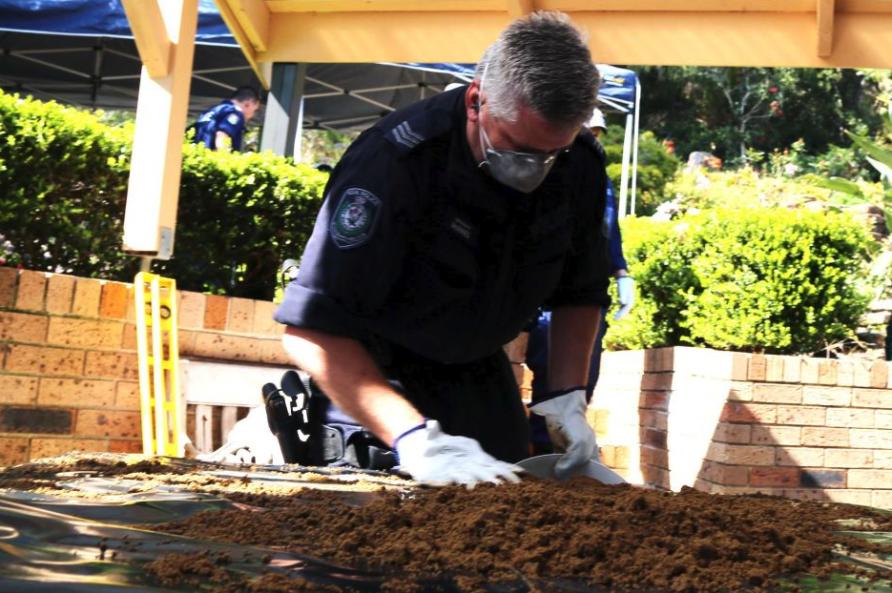 Chris Dawson's sexual abuse and exploitation of 16-year-old Joanne Curtis is often referred to as "an intense sexual relationship". A headline in The Australian reads "the footballer, his schoolgirl lover and the missing wife" while the story goes onto to describe Chris moving his "teenage lover" into the family home.
In the 1980s when Chris Dawson began to groom Joanne Curtis, the legal age of consent in NSW was 16.
This meant that 16-year-old Joanne Curtis could technically consent to sleeping with an adult. However, the NSW Crimes Act at the time had an offence known as Section 73 - carnal knowledge by a teacher, which stated: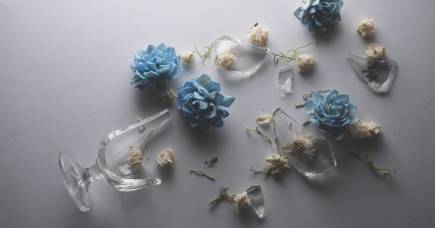 Whoever, being a schoolmaster or other teacher, or a father, or step-father, unlawfully and carnally knows any girl of or above the age of ten years, and under the age of seventeen years, being his pupil, or daughter, or step-daughter, shall be liable to penal servitude for fourteen years.
Chris Dawson was Joanne Curtis's teacher at Cromer High. Under the law at the time, he was not allowed to have sex with her until she was 17 years of age, and ethically, probably never. So, rather than having an "intense sexual relationship", Chris Dawson sexually abused Joanne and then continued to exploit her vulnerability by offering a roof over her head in exchange for sex.
Sexual exploitation is a form of child sexual abuse that involves a perpetrator taking advantage of an imbalance of power to trap a young victim into sexual activity in exchange for something they want or need, like a place to live.
But it's also very common for victims not to recognise that they are being exploited at the time, and instead perceive themselves to be in a relationship with the person perpetrating the crime.
In fact, Professor Marcia Neave, who acted as Commissioner for Victoria's Royal Commission into Family Violence, recently described child sexual abuse as a "wicked problem" supported by a culture of denial and victim-blaming.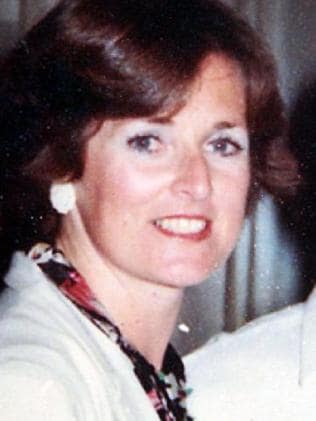 What's worrying is to hear such a popular podcast falling into the trap of using language that plays into this kind of culture, particularly in the wake of the national apology to survivors of child sexual abuse.
The Royal Commission into Institutional Responses to Child Sexual Abuse made significant inroads into disrupting the culture of denial and victim-blaming that has not only enabled, but also excused, child sexual abuse for too many decades. But, the language used in The Teacher's Pet to describe Chris Dawson's sexual abuse and exploitation of Joanne Curtis harks back to a pre-Royal Commission culture.
Whenever we discuss issues like this, we must be mindful to use language that supports the survivor and holds the perpetrator to account. Words like 'abuse', 'exploitation' and 'victim' – not 'relationship'.
Joanne Curtis was not in an intense relationship with Chris Dawson at the age of 16. Chris Dawson sexually abused and exploited her. Being sexually abused is not the same as being in a relationship. Relationships are meant to be equal, respectful and mutually satisfying.
Suggesting 16-year-old Joanne had any agency in Chris Dawson's exploitation of her is profoundly dangerous and risks recreating the victim-blaming culture that the Royal Commission worked so hard to undo.
By today's standard, even after Joanne Curtis turned 17, we would understand her to be a victim of sexual exploitation and to require a therapeutic response. Sexual abuse and exploitation can skew children's emerging sexualities so that they think the exploitation is normal. This may be what happened to Joanne Curtis as she moved into early adulthood and was pressured by Chris Dawson to marry him.
And that's why it's so important to be aware of the way we describe sexual abuse.
I think we should come up with a new name for The Teacher's Pet podcast: "Chris Dawson's sexual abuse and exploitation of Joanne Curtis." It's not catchy, and it might be a bit long, but it's accurate.
Being a teacher's pet suggests innocence or Granny Smith apples on a desk. There's nothing innocent about sexually abusing and exploiting children and then blaming them for it.
Let's be careful about the language we use.
Banner image: The Teacher's Pet/ The Australian