A vision for the future
Associate Professor Penny Allen led the surgical team that implanted Australia's first bionic eye, but the vitreoretinal surgeon says the future holds more exciting possibilities
A lot of people don't know a lot about eyes or how interesting they can be. They are the window to the body and there are so many illnesses that cause complications in the eyes. As a surgeon, when you specialise in eyes you get to work with a great variety of patients and to interact with lots of clinical groups and physicians.
When I started studying medicine, I hadn't decided on a speciality. I went to school in Geelong and became interested in medicine and general surgery when my mother had breast cancer. But it wasn't until my internship at the Royal Melbourne Hospital that I decided to specialise in eyes.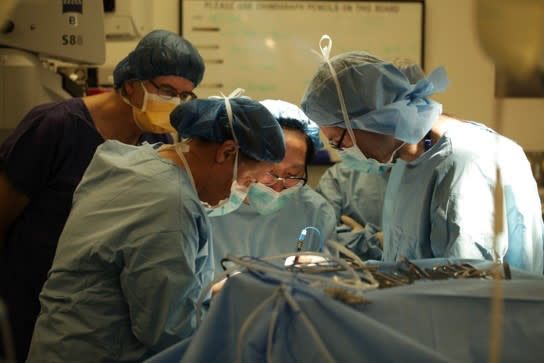 When I applied for a vitreoretinal surgery fellowship, all of the vitreoretinal surgeons in Australia were men. It was suggested that I should do medical retina rather than surgery. That was because surgery can be very busy and unpredictable and there is lots of after-hours and emergency work. It wasn't considered family friendly.
I had a great mentor. Gerard Crock, the first Professor of Ophthalmology at the University of Melbourne, was very encouraging of my career path and supported what I wanted to do. In 1995, I went to Moorfields Eye Hospital in London to do my final year of training. At the time, there was only one female vitreoretinal surgeon in the UK, and only one other woman training with me.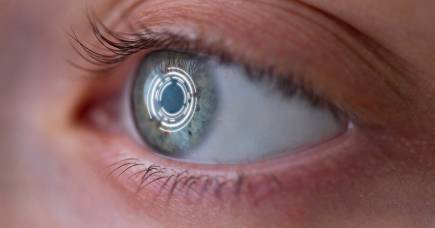 I like the precision of surgery. Vitreoretinal surgery involves operating on the very intricate structures of the vitreous humour and retina – the lining of the back of the eye.
When you repair a retinal detachment, you are either preventing someone from going blind or restoring their sight. I also like treating patients who have had eye trauma. It's unpredictable, but you can get some wonderful outcomes.
I never imagined I would one day work with a bionic eye. Then in 2008, the Australia 2020 Summit happened, and the bionic eye was identified as a goal for the Australian community.
The timing was perfect. Teams from the Bionics Institute, Centre for Eye Research Australia, the University of New South Wales, the University of Melbourne and NICTA had just got together and Professor Hugh Taylor had approached another surgeon, Mark McCombe, and myself to help develop a surgical technique that enabled the safe insertion of the device.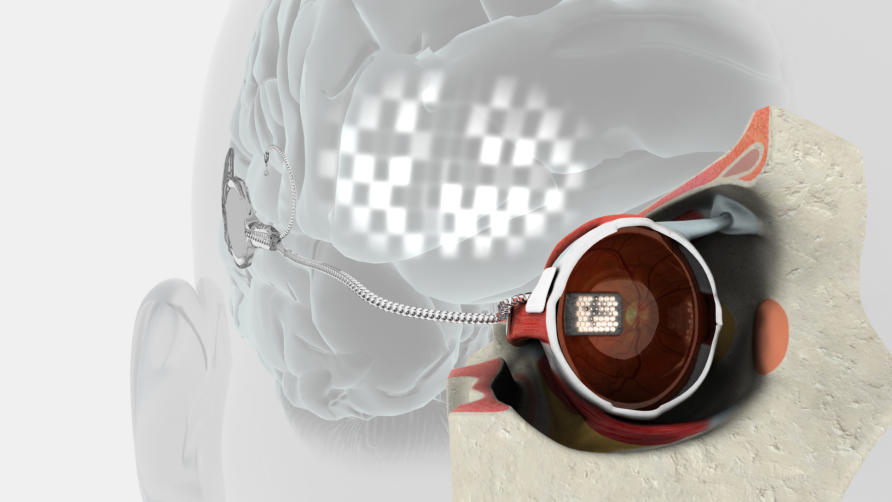 The bionic eye takes images from a tiny camera on the person's glasses. It converts them into electrical signals that travel to an electrode array implanted in the wall between the eye and the retina.
The idea of the device is to provide what we call a 'sense of vision'. It's not detailed vision – it's little flashes of light that can help people to detect edges, outlines and movement, which helps them to navigate the world and identify objects around them.
It's exciting to offer hope of restoring some sight and independence to people. These are people who have lost their sight because of inherited retinal diseases. For many years, people with these conditions were told there was nothing that could be done to help them.
All of our trial patients are altruistic and incredibly brave. In 2012, Dianne Ashworth was the first Australian patient to have a bionic eye implanted in our proof-of-concept trial. When she asked me if I had done the surgery on a person before, I had to say no, but she still decided to take the leap of faith and go ahead.
We are now progressing with another trial using a new 'second-generation' device. We have four patients using the device at home and are really thrilled with the early results. After many years of having no sight, they are now able to do things like distinguish between dark and light items in washing or tell if someone is standing at a shop counter.
A project like the bionic eye is a huge collaboration. I still remember the first surgery in 2012. It couldn't have happened without the collaboration of the entire team at the Royal Victorian Eye and Ear Hospital, especially Robert Briggs and theatre staff who made a huge effort to lay out the theatre and get it ready for surgery.
We've also relied heavily on the expertise of the Bionics Institute, who have worked really closely with our team at the Centre for Eye Research Australia to develop the first bionic eye and a second-generation device that we are now trialling.
There are now some really exciting developments in vision processing software. Right from the outset we've worked with Associate Professor Nick Barnes from the Australian National University (ANU). His research will continue to improve how the visual information is provided to patients.
We'd also like to investigate ways of using implanted devices to prevent vision loss, and also how these devices might be used together with gene and cell therapies to restore sight.
In the future we hope to be able to bring the bionic eye to more patients. We hope it will be something they can use to navigate the world independently in their daily lives.
- As told to Janine Sim-Jones
Associate Professor Penny Allen is presenting the Centre for Eye Research Australia's 11th annual Gerard Crock Lecture on 21 November. The event will be live streamed from 6pm here.
Banner: Getty Images