Are our new virtual workplaces equitable?
COVID-19 has changed the way many of us work, but our new virtual workplaces raise questions over privacy, data sharing and equity
For many Australians it has now been several weeks since we started working from home. Gone is the novelty of Zoom backgrounds and Houseparty trivia.
Many have spoken extensively about the privacy concerns associated with video conferencing platforms.
But less concern has been voiced around the issue of equity in our new virtual workplaces.
Privacy concerns
The almost-overnight emergence of online workplaces came with heavy concerns for privacy and data-sharing issues.
Video conferencing tool Zoom has faced heavy criticism following the emergence of 'zoombombing' – uninvited attendees break into and disrupt your meeting – as well as a lack of end-to-end encryption and routing calls through China.
In some cases its use has been banned – Elon Musk's rocket company SpaceX has forbidden employees from using the app, and Taiwan's government has banned it from schools.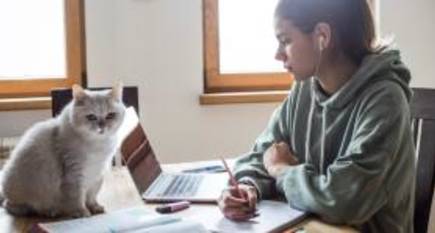 In early April, the New York Times reported that Zoom was mining data for users subscribed to LinkedIn Sales Navigator. Zoom would then match the data of people and allow Sales Navigator subscribers to access attendee's profiles by clicking the LinkedIn icon attached to their Zoom profile.
While this feature was quickly disabled once the general public became aware of it, this spiked huge concerns about other data sharing and privacy breaches on the platform.
Zoom subsequently issued a correction about their encryption claims, assured users they were not recording meetings, and closed meetings using videos, audio and screen sharing were being encrypted.
But despite these concerns, many workplaces continue to use these platforms.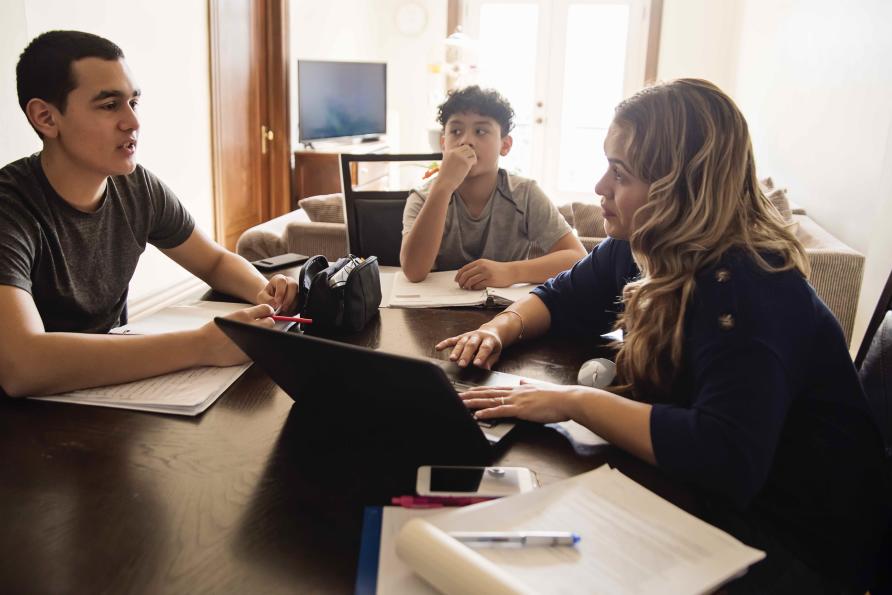 But what about equity?
Zoom and other online platforms have created an ease of access for new ways of working, but is this access equitable?
In some cases, yes.
Differently abled communities are frustrated that the changes they have always needed are now widely implemented across the workplace. Those who needed to work from home or access audio assistance have been able to do so overnight.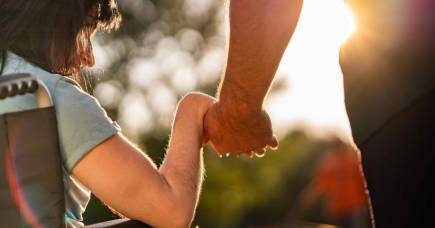 The community that has historically had difficulty accessing their workplaces due to physical disabilities, with mobility making up 39 per cent of discrimination complaints, can now work from home despite this previously being a barrier to employment.
But despite the benefits for some marginalised people, an online workplace doesn't necessarily ensure equity between everyone.
The effects of 'digital poverty' have become more apparent with some employees and students lacking access to the internet at home, with others voicing concern that their children may not be able to access their schooling.
It's often assumed that university students have their own laptop and a stable internet connection, but many still rely on university computer labs for their study. These labs are now closed, and universities are trying to get these students up with access.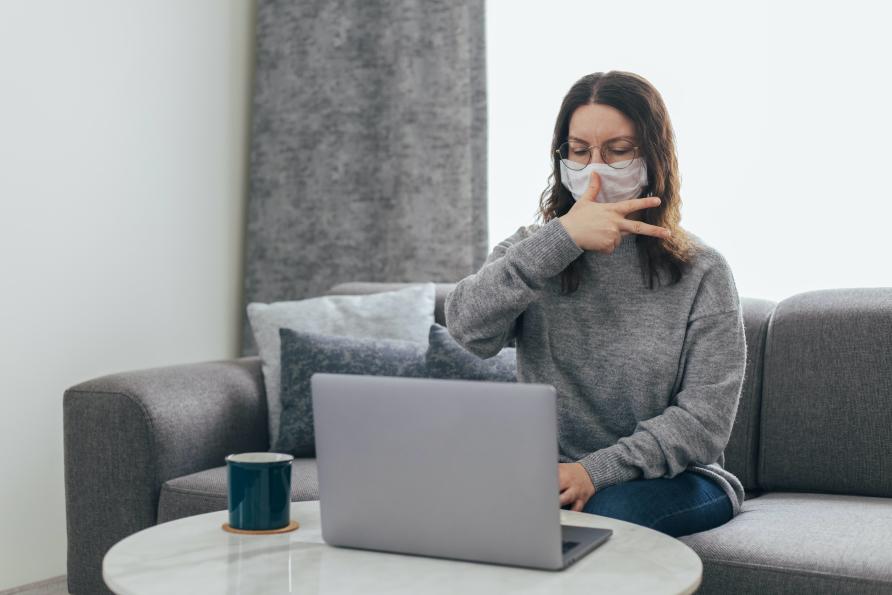 Human Rights Watch has called for greater efforts to alleviate digital poverty, saying that 46 per cent of the world isn't connected to the internet although it is recognised as a 'fundamental enabler of human rights.'
Increased surveillance
For those with adequate internet to work or study at home, our rights can be compromised in other ways.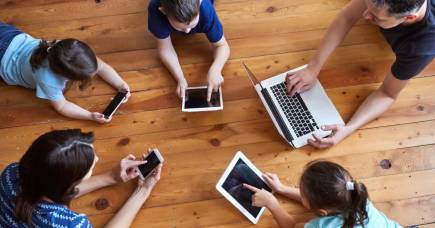 Employers can monitor their employees activity through apps or features like keystroke logging. For those with competing priorities at home, like caring responsibilities or schooling children, a boss or colleague monitoring your engagement on a 9-5 schedule is invasive and lacks empathy.
Some universities are planning to have remote exams that are invigilated using webcams, meaning that strangers are watching them sit their exams with view of their private space.
Taking work home means giving your colleagues, and your boss, a snapshot into your house. It might be your bedroom, your living room or your kitchen as not everyone is fortunate enough to have a study or a quiet place to work.
Large numbers of our workforce and students have immediate and extended families, housemates, children and partners that also need to use a shared space.
People without a private space to attend a Zoom meeting may face informal discrimination or feel judgement from their peers.
Everyone has the right not to share their private life in the workplace.
Changing expectations
Zoom and other platforms provide background blurring or virtual backgrounds but depending on the existence of a green screen or the speed of your processor these options may end up patchy at best.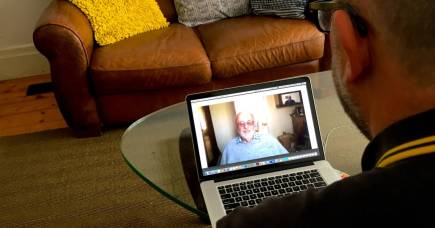 Technological advances in this area that allow employees to simply and easily blur out backgrounds and background noise would help. Or we could return to voice only interactions, but that would reduce the deeper human connection video enables in these isolating times.
In a piece perfectly titled "Working from home can make people more productive. Just not during a Pandemic" Stanford University economics Professor Nicholas Bloom told Vox that we shouldn't be expecting that this type of working from home has the same benefits as it does ordinary circumstances.
Pre-COVID-19, remote workers usually performed individualised tasks, spent some days in the office and most significantly, had a choice about whether to work from home or not.
But now, many employees and students are expected to produce the same output in a situation they didn't choose and from a less-than-ideal office setup.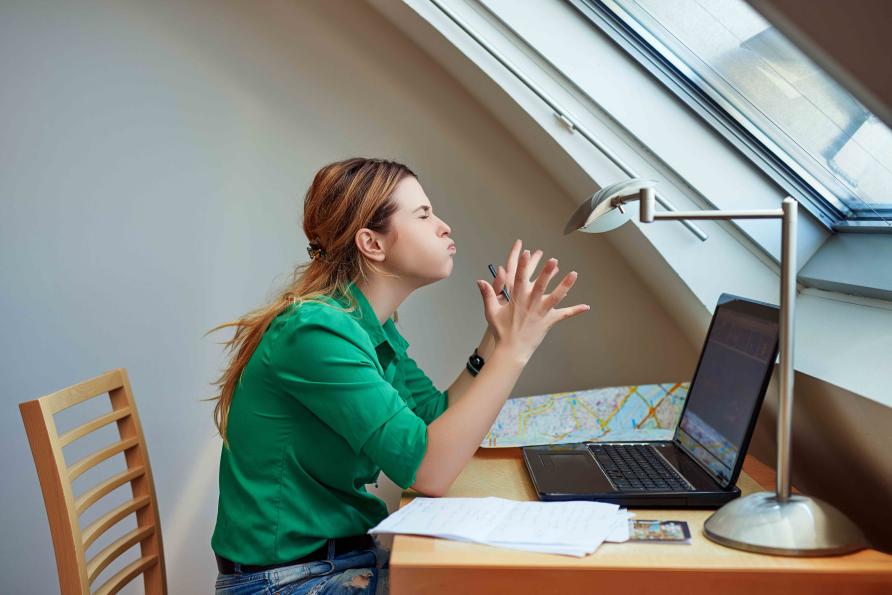 Not business as usual
During an incredibly stressful pandemic, perhaps the key to successfully working from home is changing the measure of 'productivity' as it isn't business as usual.
A truly equitably solution isn't to demand all workers have the perfect home setup, complete the same number of outputs and operate under a business-as-usual framework.
Some businesses have moved to prioritise 'kindness and empathy', understanding that this historic moment will be remembered and that employees will act accordingly.
COVID19 is testing the whole world over.
While it is now technologically possible to recreate our workplaces in our homes, this doesn't mean it is equitable to do so. Or at least, it's important to recognise that helping employees and students work from home means more than virtual meetings and blurry backgrounds.
Banner: Getty Images