Australia and India partnering up within the Quad
Australia and India are increasingly aligned within the Quad grouping, and their bilateral agreements were a key feature on the sidelines of the Melbourne meeting
Hosting the first meeting this year of the Quadrilateral Security Dialogue (Quad) in Melbourne last week was a coup for Australia, but it also provided a key opportunity for strengthening its growing bilateral relationship with India.
Indeed, the meeting demonstrated that Australia and India are closely aligned on their views on the function of the Quad itself – an informal grouping that brings together the US, Japan, India and Australia.
Unlike US Secretary of State Antony Blinken who at the start of the meeting pushed the need to address the implications the looming crisis in Ukraine could have in the Indo-Pacific, Australia and India tended to focus on what the Quad, as a likeminded grouping, is for – rather than what the Quad is against, be it Russia or China.
When asked about comments made by China's Foreign Ministry, which has suggested that Mr Blinken's comments sought to "discredit, suppress and contain China's development", Minister Payne responded that the Quad has a positive agenda and that "we are not against anything; we're about building, about building confidence and resilience".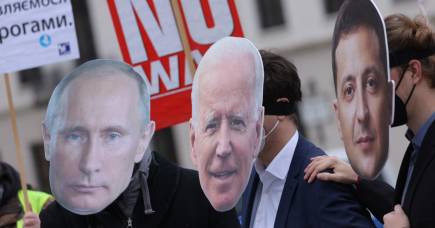 Similarly, at an event hosted by the Australia India Institute (AII) last week, I asked India's visiting Minister of External Affairs, Dr Subrahmanyam Jaishankar whether discussions on countering China would be a focus of Melbourne's Quad meeting.
He responded saying that "I think you do the Quad an injustice by suggesting that the focus is going to be on countering China."
"The Quad is about the world, and I would not like to see it reduced to China."
This Quad meeting not only saw Australia and India approach the dialogue with a similar strategy of building towards rather than containment of, but it also saw their shared perspectives, values and interests lead to favourable outcomes in the bilateral relationship
The momentum towards closer relations between Australia and India has been accelerating over the last decade, driven by a range of geopolitical and economic reasons.
And while the four foreign ministers came to the Quad meeting undoubtedly each with their own agendas, it was the bilateral meetings between Australia and India that occurred on the sidelines and their subsequent announcements that were a hallmark of the week.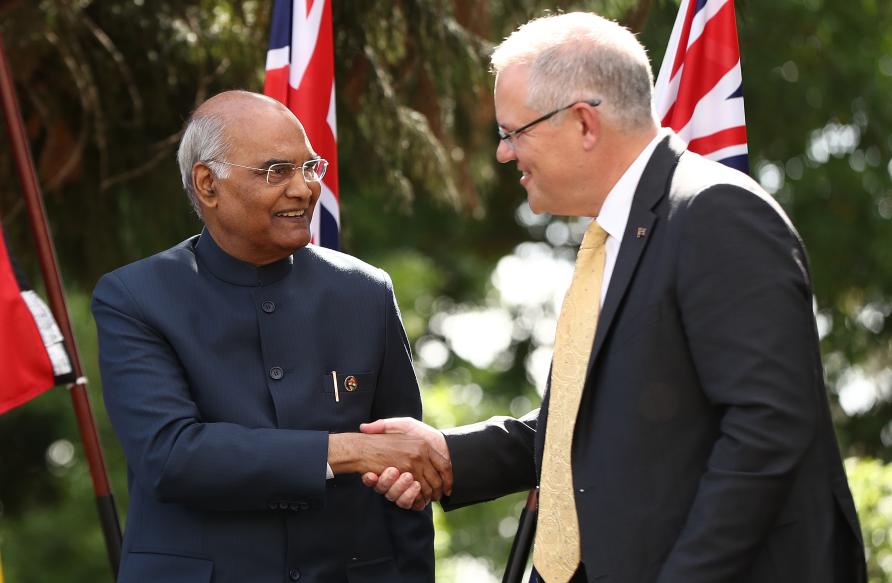 In their joint press conference, Australia's Foreign Affairs Minister Marise Payne and Minister Jaishankar publicly announced high-level initiatives that built on existing commitments made under the Australia-India Comprehensive Strategic Partnership.
These included the new Maitri series of initiatives to help boost education and cultural ties between Australia and India, including $A11.2 million towards the Maitri Scholars Program to encourage Indian students to study at Australian universities, $A3.5 million towards the Maitri Fellowships Program to build links between future leaders, and $A6.1 million towards the Maitri cultural partnerships, to support cultural exchanges and the role of creative industries in both countries.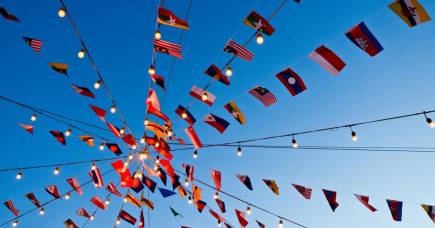 Minister Jaishankar agreed at the AII event at University of Melbourne that boosting education and strong ties to India was how the bilateral relationship was to really shift.
"At the end of the day, the relationships between countries are those of peoples," he told the audience.
"So when I see a University like yours that has so many linkages with Indian Institutions, to me, this is really part of the change that is happening, and I would certainly hope that in the coming years, we see much stronger bonds and much broader engagement as all parts of society have to move, if the relationship is to change."
Tourism, of course, links to international student mobility and a new Memorandum of Understanding was signed by both countries to promote travel between the two markets and advance cooperation on tourism policy, data sharing, training and industry engagement.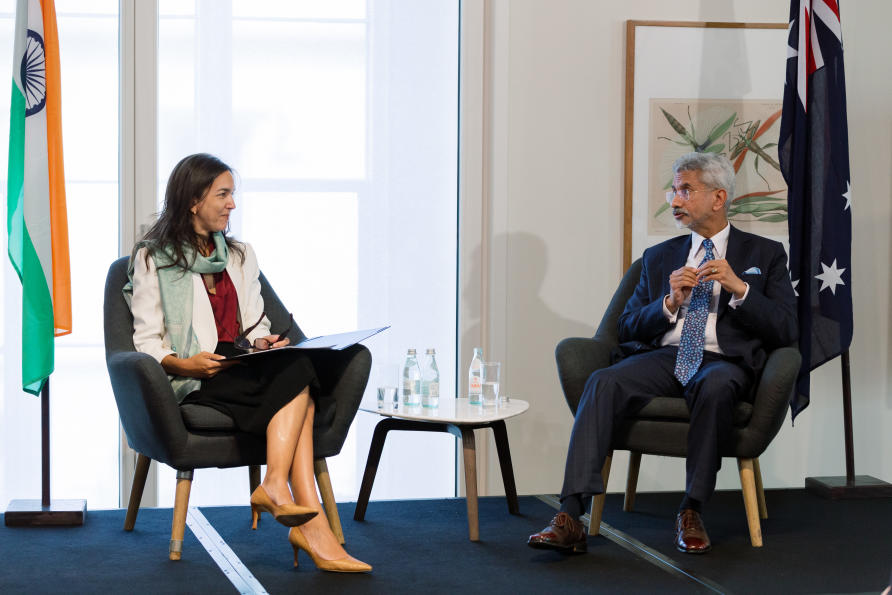 Prior to the COVID-19 pandemic, India was Australia's fastest growing source of international visitors, with almost 400,000 visitors from India visiting Australia in 2019 and spending a combined total of $A1.8 billion. Australian airline Qantas has responded with direct flights, not only into Delhi but soon into the technology capital in India, Bengalaru.
Both countries also agreed to build on their existing Joint Declaration on a Shared Vision for Maritime Cooperation in the Indo-Pacific, with Australia stepping up its engagement in the North East Indian Ocean.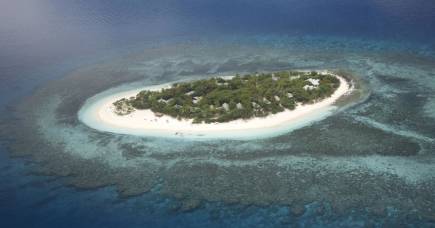 Australia announced $A36.5 million would go towards enhancing its engagement in the North East Indian Ocean by investing in maritime and disaster preparedness, as well as supporting opportunities of trade, investment and connectivity in the region.
The establishment of an Australia-India Infrastructure Forum will no doubt please Australian Super Funds. It aims to match Australian finance with the enormous infrastructure opportunities in India, through hosting workshops and generating analysis to drive results for businesses.
Further, both Foreign Ministers took the opportunity to hold the inaugural India-Australia Cyber Framework Dialogue on the side of the Quad meeting.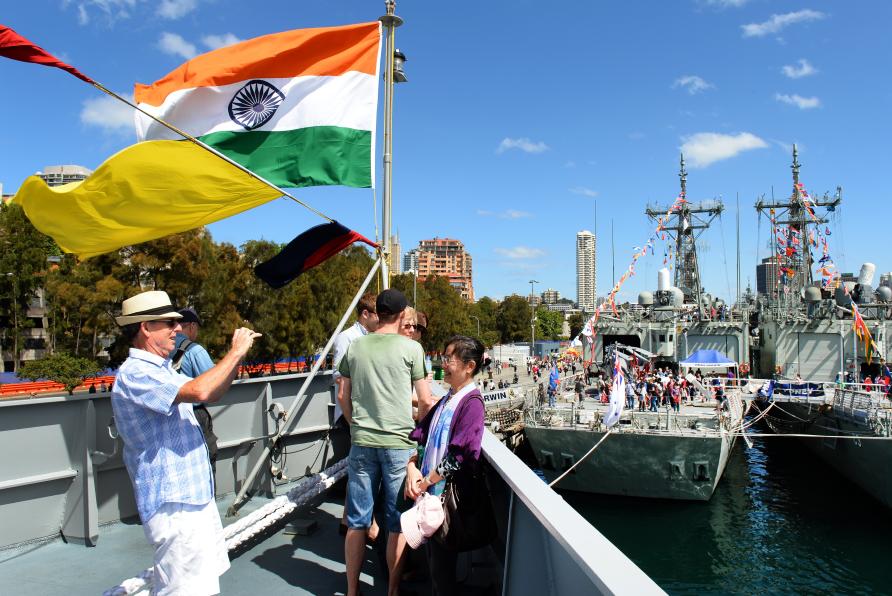 What is yet to come?
The much-anticipated update of the Peter Varghese AO India Economic Strategy, will unlock a series of new bilateral opportunities, not only on the geopolitical and economic front but on the most important asset that Mr Varghese highlights: the Indian diaspora.
And the much-anticipated Comprehensive Economic Cooperation Agreement (CECA), including the target of an "early harvest" free trade agreement, will not only create further opportunities for businesses in both countries, but diversify market opportunities and decrease reliance on another particular regional trading partner.
The announcement from India, one of the biggest consumers of lentils in the world, that it will remove the 11 per cent import tariff on Australian lentils to zero is a great example.
As Minister Jaishankar mentioned during the AII event "the Australia-India relationship is changing dramatically right in front of our eyes".
Banner: India's External Affairs Minister Dr Subrahmanyam Jaishankar with Australia's Foreign Minister Marise Payne speaking with media following their bilateral meeting during the Quadrilateral Security Dialogue in Melbourne. Getty Images