Australia's sub-standard reporting of refugee self-harm incidents
Basic information is often missing on incidents of self-harm among Australia's asylum-seeker population, making it more difficult to tackle the problem
Australia's reporting of self-harm among asylum seekers has been sub-standard, ad-hoc and inconsistent, making it extremely difficult to collate the important data needed to underpin targeted clinical care and effective prevention strategies, according to newly published research.
Basic information like the medical severity of an incident, whether there was any follow-up psychological assessment, or even the gender of those who had self-harmed, appears not to have been recorded in an overwhelming number of cases examined by the researchers.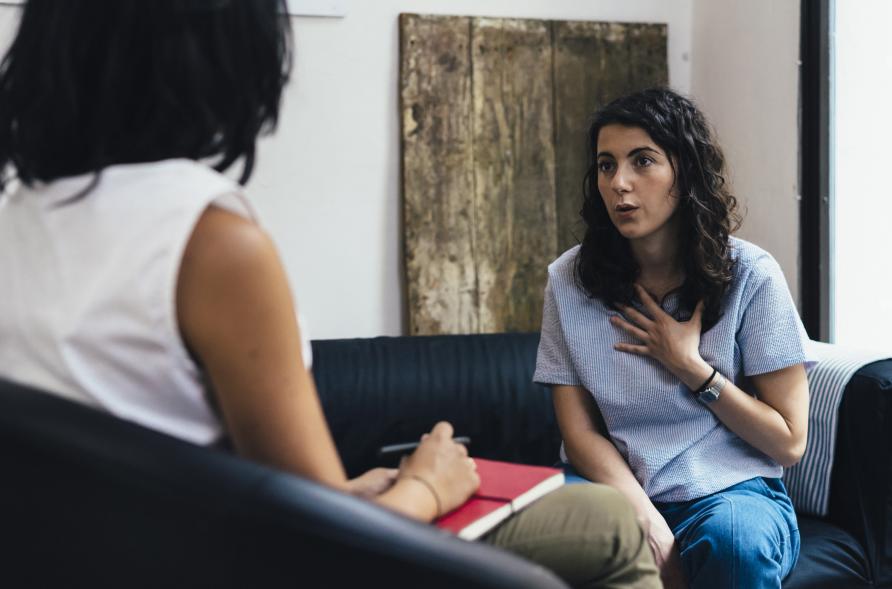 The University of Melbourne-led study of 949 cases of self-harm reported in the year to July 2015 found that the quality of reporting didn't meet World Health Organization guidelines.
Among the most disturbing finds was that in only 34 cases, or 4 per cent of the time, was there any record of a psychological assessment being undertaken in the wake of an incident.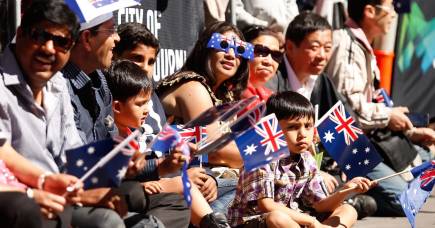 This doesn't mean an assessment wasn't carried out, only that it doesn't appear to have been recorded. The data are based on incident reports made available under a Freedom of Information request and are contained in official reports that are required to be completed within three hours of the incident.
While this may partly explain why there is so little record of psychological assessments, study lead author and psychologist Kyli Hedrick says even if the rate of assessment was higher in practice, the lack of any record that could be used to monitor psychological assessments was "alarming".
"It's very concerning because we know that when psychological assessments aren't done people are put at higher risk of self-harming again the future," says Ms Hedrick, who is shortly about to complete a PhD at the Melbourne School of Global Population Health.
"Even if you assume assessments are being made, if they aren't collecting the data it means any efforts to respond effectively to self-harm will be hamstrung," she says.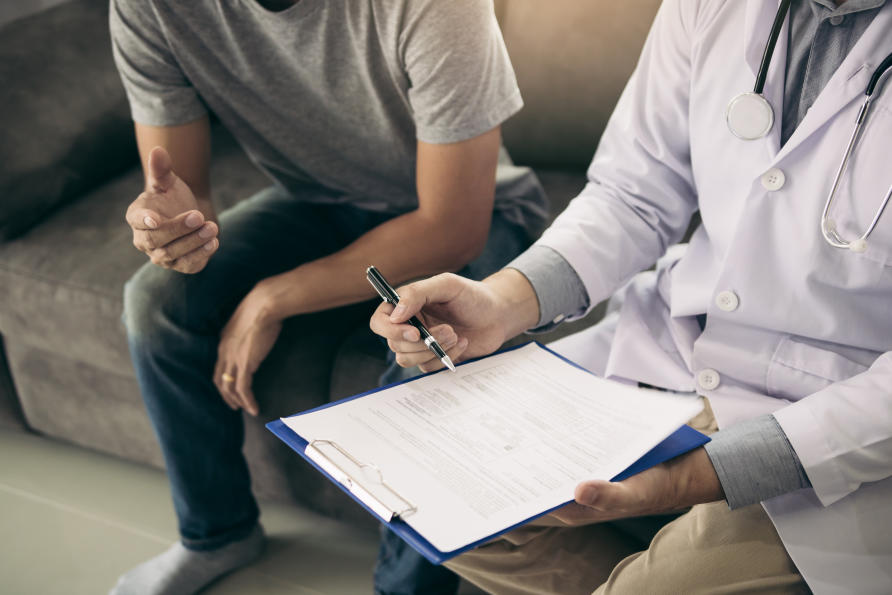 In other findings, the severity of incidents was only recorded in 64 cases, or just 7 per cent of the time. And the gender of the individual involved was only recorded in 62 per cent of cases.
"The gender of people self-harming is basic information, and important because we know there are gendered dimensions to self-harm, so that tracking gender can help inform policy responses."
For example, Ms Hedrick's previous research has found that women in Nauru are over-represented when it comes to self-harm, and there are gender differences in the way that people engage in self-harm.
While the data are about five years old, it remains the largest set of self-harm data across Australia's asylum seeker population ever to be made publicly available and no further information has since been released by the Australian Government under Freedom of Information provisions.
Based on the same data the researchers have previously reported that the rates of self-harm among asylum seekers in detention were more than 200 times that of rates in the Australian community for hospital-treated self-harm.
They found that asylum seekers held in the Nauru detention centre and in onshore detention centres were self-harming at a rate of around 25 per cent, compared with just 0.5 per cent among asylum seekers living in the community.
The most common methods of self-harm were cutting (37 per cent), self-battery (26 per cent) and attempted hanging (11 per cent).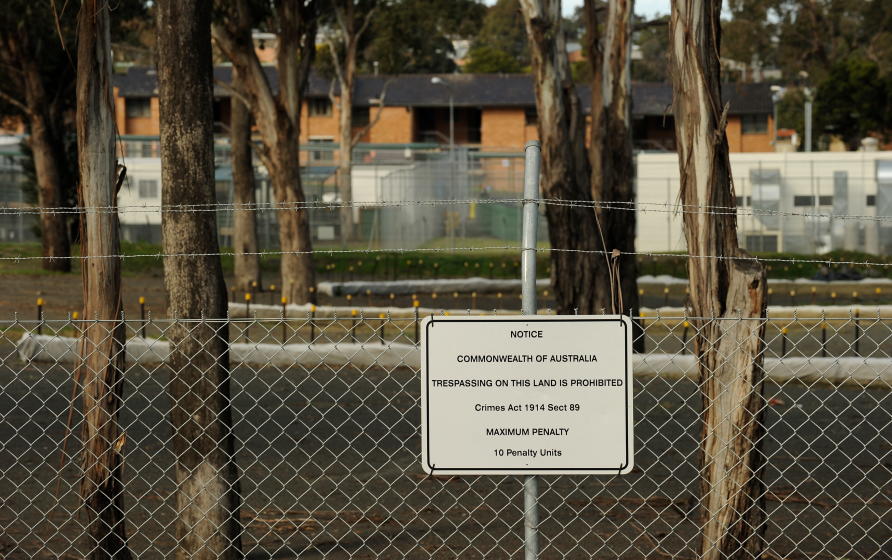 "This is a public health crisis that warrants urgent attention, and the concern here is that we apparently lack consistent data to monitor incidents of self-harm, which will undermine efforts to tackle it effectively," Ms Hedrick says.
And she warns that the situation has likely worsened since 2015. Medical charity Medecins Sans Frontieres has reported that in 2018 during the 11 months it treated asylum seekers on Nauru before being forced out by local authorities, some 65 per cent of patients, or 135 people, either had suicidal thoughts or self-harmed.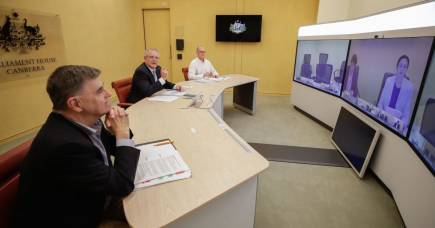 "Based on what we know, I suspect levels of self-harm are more likely to have risen than improved," says Ms Hedrick.
She says the findings are further evidence of the urgent need to establish independent monitoring and surveillance among Australia's asylum seeker population.
"The Australian Medical Association has long urged the creation of a national statutory body of clinical experts that has the power to investigate the health and well-being of asylum seekers," says Ms Hedrick.
The researchers are also calling for steps to be taken to ensure that psychosocial assessments are provided for all asylum seekers following every self-harm incident.
Co-author Dr Rohan Borschmann from the Melbourne School of Population and Global Health, says that moving asylum seekers out of detention and into the community would likely significantly reduce rates of self-harm.
"While rates of self-harm among detained asylum seekers are elevated in comparison with the general Australian population, Kyli's PhD work has also demonstrated that rates of self-harm among community-based asylum seekers are many times lower than for those held in detention facilities," Dr Borschmann says.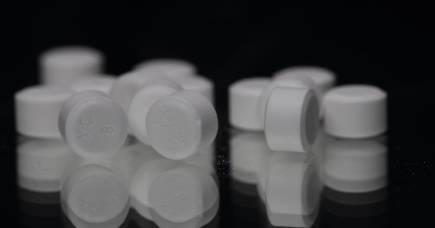 "Allowing asylum seekers to live in the community, under supervision where necessary, is therefore a public health opportunity that would likely reduce the risk of self-harm in asylum seekers."
There are currently 1,373 people held in onshore Australian detention centres, of which 340 have been in detention for more than two years. As of March there were another 439 people in regional processing countries - Nauru and Papua New Guinea. A further 845 people are living in community detention, where they are required to live in specific locations subject to conditions.
Some 12,742 asylum seekers live in the community under bridging visas.
"The risks to the mental and physical health of detained asylum seekers – including conditions that exacerbate social isolation and therefore increase the risk of self-harm – can and must be urgently addressed," says Dr Borschmann.
An informed government response should also include only using detention as an absolute last resort for the shortest possible time, and ensuring access to mental health services specifically tailored to meet the needs of asylum seekers."
Banner: Asylum seekers gesture at a pro-refugee rights rally from their hotel room where they were detained in Melbourne on June 13, 2020, after being evacuated to Australia for medical reasons from offshore detention centres on Nauru and Manus Island. Picture: William West/AFP/Getty Images