Australian homes on the line
Despite the government's efforts to defend employment and the economy, the second line of defence needs to be housing – keeping renters and mortgage holders in their homes
Over the last few weeks, Australia has instituted a series of unprecedented national lockdown measures and border closures.
The aim is to slow the spread of COVID-19 – by keeping people in the safety of their homes.
But one of the unintended consequences of this response to the pandemic is the uncomfortable light it has shone on our housing system – its inbuilt precariousness, insufficient safety nets and reliance on the, now wobbly, pillar of employment security.
Many of us are only just realising how easily many Australians can be tipped into insecure housing situations or homelessness by circumstances beyond their control. Why?
Because years of housing affordability crisis has pushed thousands of Australian households into now-unsustainable mortgages, there is only a tiny social housing safety net and many families are already reliant on the private rental sector to provide affordable housing.
The government is currently focussed on defending employment and the economy. But, the second line of defence is going to have to be housing – keeping renters and mortgage holders in their homes, and people out of homelessness.
Sadly, many Australians will be waiting to hear what the government can and will do to help households that are unable to meet their housing costs.
WHAT has CHANGED?
If we compare the housing situation of Australia two weeks ago with today, the crucial change is the underlying security of employment.
Media reports suggest that an estimated one million Australians could be tipped into unemployment, and this figure may prove to be conservative. Our work has shown that insecurely employed households have five-times greater odds of experiencing housing affordability stress.
So, what are some of the likely consequences in the housing system?
Pre-COVID, Australia already had an estimated 1.6 million low-income people struggling to meet their housing costs; these are estimates we've worked out using data from the Household, Income and Labour Dynamics in Australia (HILDA) survey.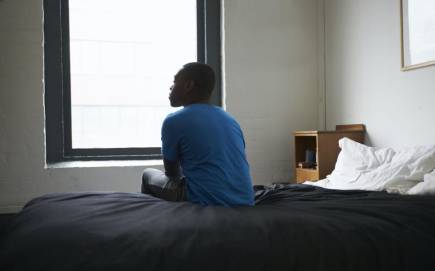 This number will almost certainly rise.
Remember, we've had a very long run of historically high housing prices in Australia, and to purchase in one of our 'hot' housing markets, people may have borrowed heavily, betting on continued employment and a rising market.
While we don't know the full impact yet, a drop in both demand and house prices is being predicted.
While this may be good for people with ongoing employment, it will leave a number of households facing unsustainable mortgages and even negative equity.
The implications for rental affordability are a little less clear, but there are promising discussions occurring at the Commonwealth and State levels that are likely to provide some level of protection against rent increases and evictions.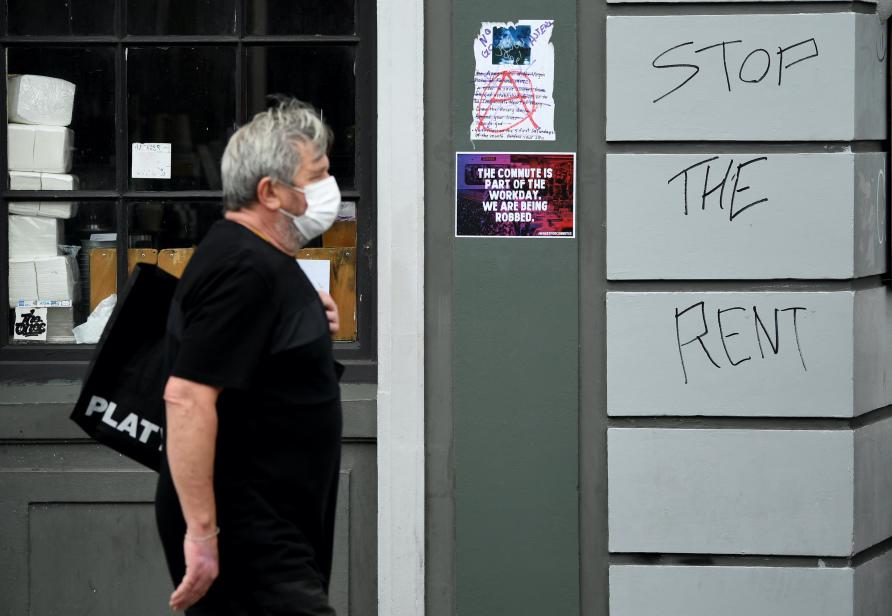 Before the COVID pandemic, around 1.31 million Australian households received some form of government-provided rent assistance payment. Assuming that unemployment will almost certainly more than double, the number of households requiring urgent assistance to pay their rent will increase dramatically.
A sizeable, and perhaps surprising, proportion of Australian households contain no adults with permanent or fixed-term employment (1.7 million), and in the past, it was possible for these households to meet rent and mortgage payments, according to our estimate from the HILDA survey.
As we have seen in the past week, this group are especially vulnerable to the post-COVID changes to the labour market. Because of their lack of permanency, many of this large group of Australians have either lost hours or been laid off.
In addition to the problems likely to be experienced by people with insecure employment and mortgages, the closure of businesses and wider job losses will shift many people's employment from secure to insecure.
This means that in a post-COVID Australia, many more than a million mortgage-holding households will contain no adult with a permanent or fixed-term job, or they will be reliant on one person's job to meet housing costs.
At the highly vulnerable end of the housing system, it is estimated on any one night in Australia, more than 200,000 people are living in places like homelessness hostels, caravans, improvised homes, boarding houses or sleeping rough (ABS Census 2016).
In a post-COVID world, it is almost certain that this number will rise, due to people 'falling out' of more secure forms of housing into more insecure housing arrangements.
The proportion of households vulnerable to housing precariousness (where all adults in the household are unemployed or reliant on one person's job to meet their housing costs) will rise.
OUR BACK-OF-THE-ENVELOPE ESTIMATES
The housing repercussions of government-predicted increases in unemployment can be roughly estimated using Census data.
If unemployment in Australia jumps from the pre-COVID level of around 700,000 to 1.7 million, it translates to 2.4 times more people unemployed. This will vary across socio-demographic groups; for example, it will be higher for younger people in casual employment.
Focusing on households occupied by families, making the simplifying assumption that the rate of increase is constant across socio-demographic groups, and not accounting for households with two job losses, we can (nonetheless) get some perspective on the scale of the looming problem.
According to our last census, around 18 per cent of homeowners with mortgages were reliant on just one person's employment and one per cent had no adult in the household in employment.
A rapid post-COVID rise in unemployment causing a shift in the distribution of households with two jobs to one job, and one job to unemployed households, could result in around one quarter of households with mortgages having only one employed adult and eight per cent having none.
In real terms, this means more than 550,000 extra insecurely-housed families as a consequence of our COVID-19 response.
Pre-COVID, 10 per cent of renters were reliant on just one household income to meet their costs and two per cent had no adult in employment.
The COVID response is likely to directly affect nearly 207,000 families who are renting, shifting them into reliance on one job or becoming an unemployed household.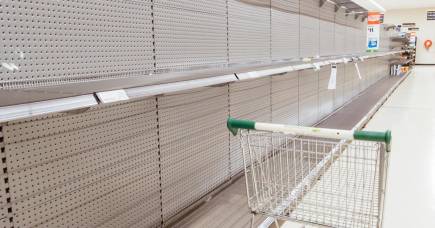 In total, these ballpark estimates suggest that 757,000 mortgage-holding and renting households occupied by families are likely to be affected across the security continuum and, if so, mortgage default, forced moves, eviction and homelessness are about to become major topics of conversation.
PROVIDING SUPPORT
While, no doubt the government is conscious that COVID-19 will impact the housing system, these numbers suggest that we may be unprepared for the potential scale of the problem.
For years, Australian researchers and commentators have been writing about the state of Australia's long-run housing affordability crisis.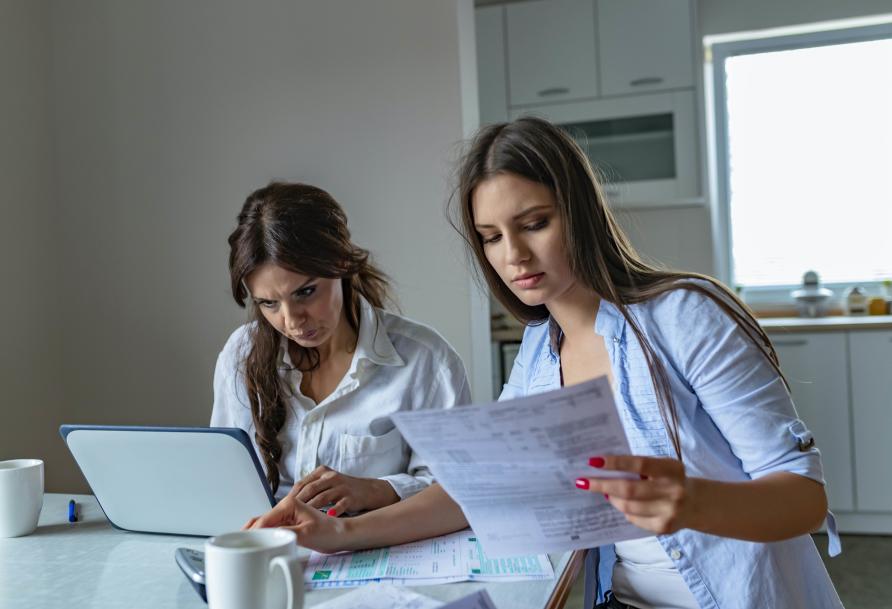 In the post-COVID world, a simple housing affordability crisis may look good.
A very large number of renters and home purchasers are going to need ongoing support packages to carry them over until employment gets back to normal. This is likely to take time – months or even years.
Looking on the bright side, there is a possibility that COVID-19 has irreversibly changed the way we regard housing in Australia for the better.
It may make some of us think about houses as homes (rather than just as investment opportunities), the social and economic benefit of an equitable housing system and remind all of us just how close to precarious we all really are.
Banner: Shutterstock