Becoming a STEM-inist
When PhD candidate Amy Shepherd began her career in science, she didn't dream that within a few years she'd be rubbing shoulders with Nobel Prize winners but still wondering where all the women are
I studied science because I like puzzling out mysteries. I was originally drawn to the brain simply because it seemed like the biggest, weirdest mystery of them all. How does that big, squishy two kilograms of fat and protein actually work?
Nine years, an honours degree in biomedical science (majoring in a molecular pathology), plus another two years of a PhD in neuroscience, and a very long flight later, I recently found myself sitting with two Nobel Prize winners, the CEO of the European Molecular Biology Laboratories (an organisation with more than 1800 leading researchers) and the CEO of Springer Nature, a big for-profit scientific publisher.
And I was sat in front of another 40 Nobel Laureates, 600 young scientists and a bunch of press, talking about current issues with the scientific publishing.
This would have been absolutely unimaginable when I was 18. When I first started university, I had only been to one other country other than my home of New Zealand. I'd never travelled overseas (except on one school trip which I worked weekends for a year to afford). Travelling pre-university seemed like an unrealistic dream reserved for those confident extroverts who always knew how to make friends and had money in some magical well that I didn't have access to.
Now, at the age of 28, and I've been to eight countries over the past two years and will have lived in three different countries in five years. I worked for two years as a research assistant on the immunology of colorectal cancer and intestinal parasites and have just handed in my PhD, where I used new touchscreen technology to investigate cognition in Alzheimer's disease.
I've heard people say STEM or STEMM (Science, Technology, Engineering, Mathematics and Medicine) can take you places, and that's true – there are many great careers, great people and great opportunities that you can uniquely access as a scientist.
Something I didn't fully grasp, however, is the fact that a career in STEM will literally take you places; from moving countries, to attending international conferences to winning worldwide competitions. STEM truly is a global career.
But while I was studying at university, I noticed that while the biomedical science classes were about 50 per cent women, the lecturers were not. They were almost all men.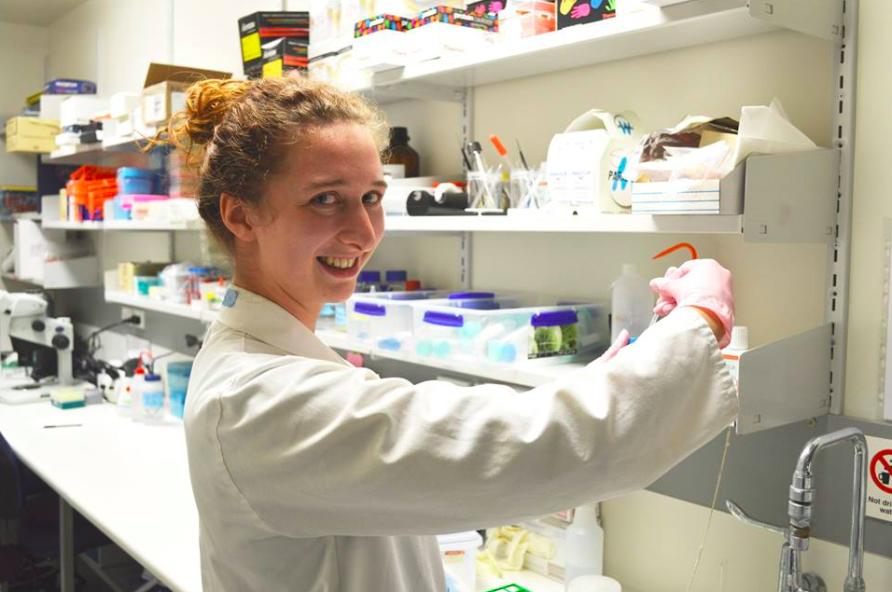 In biology, while women make up about 50 per cent of the workforce in the first postdoc, there is a huge drop off afterwards. In other fields, like engineering, physics and maths, there is a dearth of women (and non-binary people, which is also true for biology) from the start, with women only making up ten to 30 per cent of the entire workforce.
The issue isn't that women are not interested or good at science – studies show that the girls actually do better in STEM subjects than boys.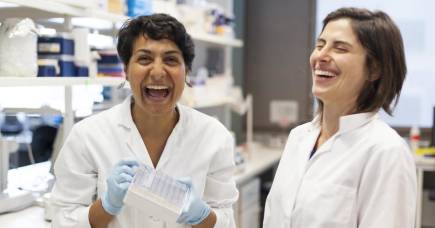 In biology, and STEM more generally, we are losing women because they are basically being pushed out. Women in STEM are less likely to be published or hired. One study highlighted this by comparing the same academic paper or CV authored by someone with a female sounding name or a male one. But that is changing, slowly.
Recently, I attended the Lindau Nobel Laureate meeting in Germany. It's a conference involving 600 young scientists (most PhD or early post-PhD) together with 40 Nobel Laureates, to talk, listen and discuss. There are also panels that mix experts in the field, Nobel Laureates and young scientists, asking them to reflect on a current issue. The year I attended the issues were personalised medicine, science communication and the "Publish or Perish" mentality that can exist in scientific publishing. And I was selected to be part of a panel.
Young scientists face a lot of challenges, and I really wanted to make sure that these were highlighted. It turned out to be a very important part of the discussion, and many other young scientists approached me afterwards to say I had voiced the same concerns they had.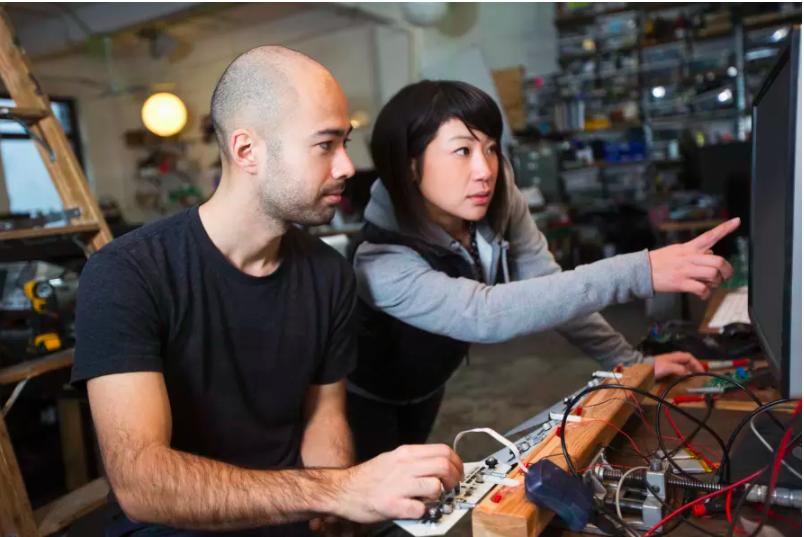 Conferences like this represent an opportunity to pick some of the top scientific brains in the world, as well as for the next generation of STEM-inists to share some of the challenges we all face. STEM is an international game, and so having contacts from different places around the world is an important part of anyone's career.
If I may give one piece of unsolicited advice to people coming to both undergraduate and postgraduate study, it would be to apply for everything. It may seem ridiculous, and you may think you don't have a chance, or you don't quite fit the criteria, but you have very little to lose.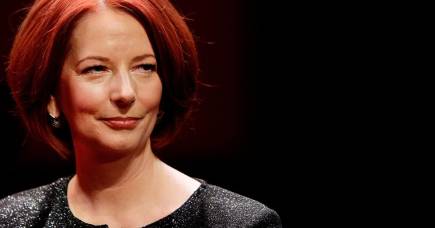 Although it's really hard, you have to try not to take it personally, move onto the next thing, and celebrate the victories, both big and small.
I'd always dreamed of seeing the world, and I now realise STEM is the way I'm going to do it. There's something magical about getting on a plane, turning up in a new place and then talking through complex scientific conundrums with like-minded people from all over the world.
Who knew the study of the squishy stuff in your head could lead to that?
Listen to University of Melbourne's Secret Life of STEM podcasts.
-As told to Imogen Crump
Banner: Getty Images