Big dreams of Country and culture
A deep engagement with culture can help foster meaningful connections between educators and Indigenous young people
Being on Country and connected to culture is an anchor point for many Indigenous communities' emotional and social wellbeing.
Both of us have been lucky to have some amazing support from numerous community members walking on our own personal cultural and educational journeys.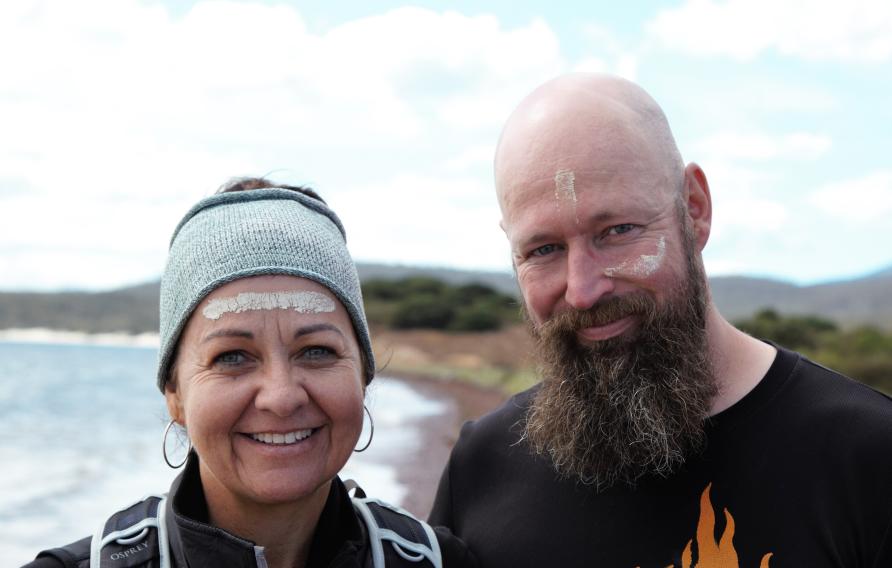 Recently, we joined the Hike to Higher Education run by Anglicare Victoria's Aboriginal Youth Leadership Academy, Buldau Yioohgen – which means 'Big Dreams' in Woiwurrung language.
Buldau Yioohgen, led by Anglicare Victoria's Senior Cultural Operation Lead Kellie Hunter, provides vulnerable Aboriginal and Torres Strait Islander young people in rural, regional and metropolitan Victoria with opportunities to strengthen their connection to culture.
With community by their side, it then offers exposure to professional work environments through their partner organisations that might otherwise be difficult to access.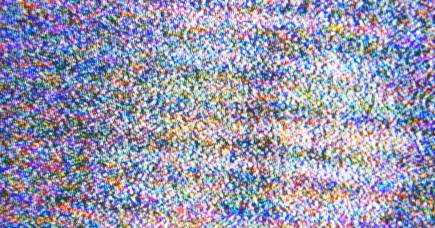 Many of the young people who participate in Buldau Yioohgen's programs have Child Protection histories or are in out-of-home care (OoHC) – they have experienced various forms of trauma and are often disengaged from formal education pathways.
The 'Hike to Higher Education' program takes groups of Aboriginal and Torres Strait Islander young people and mentors to the UNESCO World Heritage-listed Maria Island off Tasmania's east coast. Across the week, the group engages in activities like summiting the dolerite columns of Bishop and Clerk, exploring the island's colonial past and spending time engaging with Elders and community leaders in cultural practices.
As we walked alongside the young people of Buldau Yioohgen, they voiced a shared desire to be afforded a strong cultural identity and held high expectations (or big dreams) for success through educational opportunity.
In the same breath they also frequently spoke about their feelings of disconnection to culture and of an educational system that marginalised them and felt inflexible.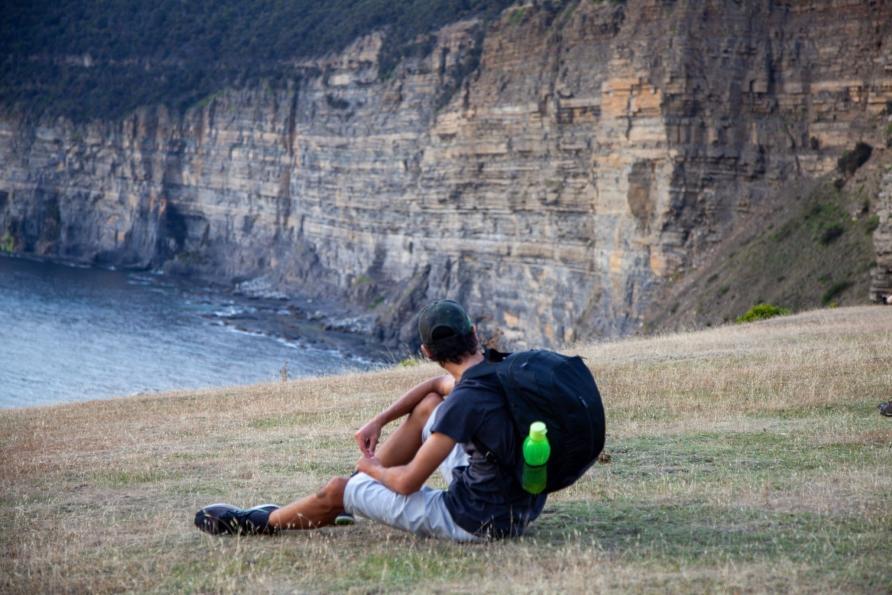 Their shared stories are a reminder that we all have a responsibility to safeguard Aboriginal and Torres Strait Islander young people's rights in accessing the support they want as they go on their own cultural and educational journey.
This National Reconciliation Week we continue to be confronted by the fact that the number of Aboriginal and Torres Strait Islander children separated from families, communities and culture is continuing at an alarming rate.
According to the Family Matters Report, there were more than 21,000 Aboriginal and Torres Strait Islander children in OoHC in June 2020.
Furthermore, the report reveals that Aboriginal and Torres Strait Islander children are almost 10 times more likely to be in the OoHC system compared with non-Indigenous children.
And while OoHC is designed to protect children's long-term safety and wellbeing, it's widely acknowledged that OoHC can have decidedly negative impacts on a young person's relationships, their connection to culture and identity – which are fundamental to Indigenous identity and wellbeing.
For example, one 2016 project found that more than 60 per cent of Indigenous children live in OoHC with non-Indigenous carers and less than half of Indigenous children in care have contact with their parents' community.
This tells us that most mainstream, Western perspectives on Indigenous culture "struggle to engage with the more nuanced and subjective nature of cultural connection".
The Family Matters Report strongly and rightly calls for a greater focus on developing prevention measures and early intervention supports to reduce the numbers of our children entering the system.
It is predicted within the Family Matters Report that the number of Aboriginal and Torres Strait Islander young people entering care will increase by more than 50 per cent in the next ten years – if we don't address the structural drivers and service inadequacies that contribute to the overrepresentation of our young people in OoHC.
However, for those in care, maintaining and supporting connections to family, community, culture and Country is critical to protecting their rights.
This need is reflected in the Aboriginal and Torres Strait Islander Child Placement Principle framework.
This framework outlines the right of all Aboriginal and Torres Strait Islander children to grow up with a "communal sense of belonging, a stable sense of identity, to know where they are from, and their place in relation to family, mob, community, land and culture".
Programs like Buldau Yioohgen's can have a profound impact on the life outcomes for Aboriginal and Torres Strait Islander young people. They play a vital role in ensuring our young people are supported to maintain ongoing connections to family, community, culture and Country.
The deep engagement with culture means these programs can help to foster meaningful connections between educators and young people.
Having the privilege to be involved in the Hike to Higher Education program is special.
We witnessed young people's participation in smoking ceremonies, painting themselves in ochre, their shared learning alongside Elders and community people, seeing the young people invigorated to share in their aspirations for a brighter future, and having a sense of accomplishment because they were open to the journey.
An experience like this isn't just a one-week opportunity, it can be life changing.
Banner: Anglicare Victoria