Blood for science: Putting the bite on mosquito viruses
A simple bacterium that can stop mosquitoes carrying many viruses could be part of the answer in controlling the Zika outbreak in Latin America
Jason Axford agrees he is a little crazy to be putting his bared forearm inside a clear plastic container filled with about two hundred hungry female mosquitoes itching to suck his blood.
"It is quite painful at the start, and for people doing it for the first time it can be quite a challenge not to pull your arm out, but I'm used to it and the pain subsides pretty quickly," says the University of Melbourne research officer with the Hoffmann Laboratory.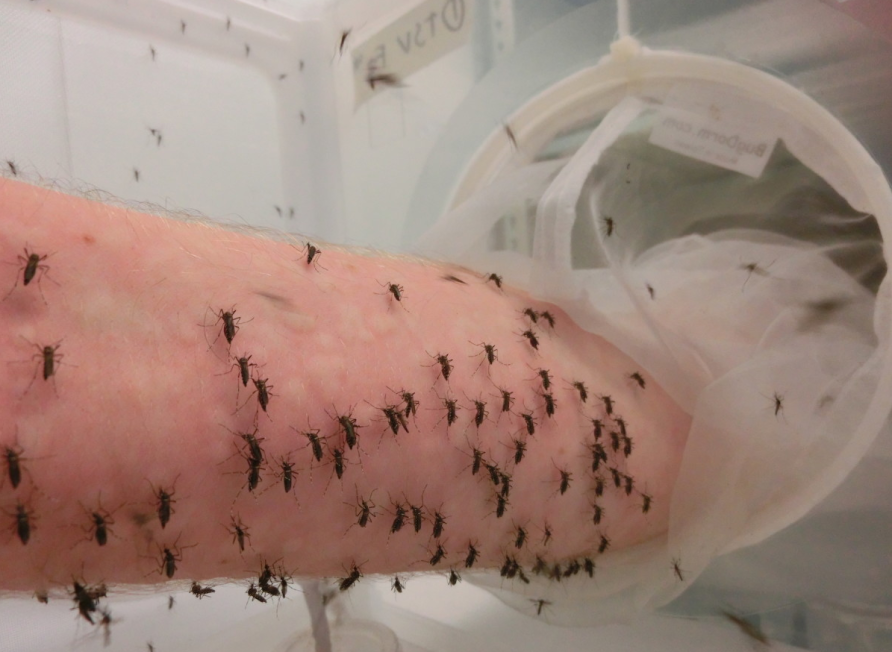 He is one of many volunteers among staff and students whose blood "donation" is at the pointy end of a groundbreaking research project to prevent mosquitoes from transmitting viruses like Dengue Fever, but also the Zika virus now raging in Brazil.
The female Aedes aegypti mosquitoes feeding off volunteers like Mr Axford have been infected with a simple bacterium named Wolbachia that immunises the insects from contracting and transmitting certain viruses like Dengue Fever.
But in order to lay their infected eggs the females first need some protein, which is where the volunteers come in. Mr Axford, who has been volunteering since 2010, said the pain is largely limited to the initial bite.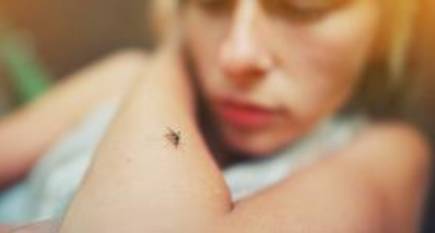 "At first it seemed a crazy thing to do, but it's all for science," he says.
And the science has paid off. The international Eliminate Dengue consortium of researchers that includes scientists from the University of Melbourne, has successfully piloted introducing into the wild purpose-bred populations of mosquitoes infected with Wolbachia.
Originally aimed at combating the spread of Dengue Fever, the bacteria also works to make mosquitoes immune from the Zika virus.
Professor Cameron Simmons at the Department of Microbiology and Immunology at the Peter Doherty Institute for Infection and Immunity, says as yet unpublished research has shown that Wolbachia stops mosquitoes from contracting Zika just as it does Dengue Fever and another mosquito-borne virus called Chikungunya.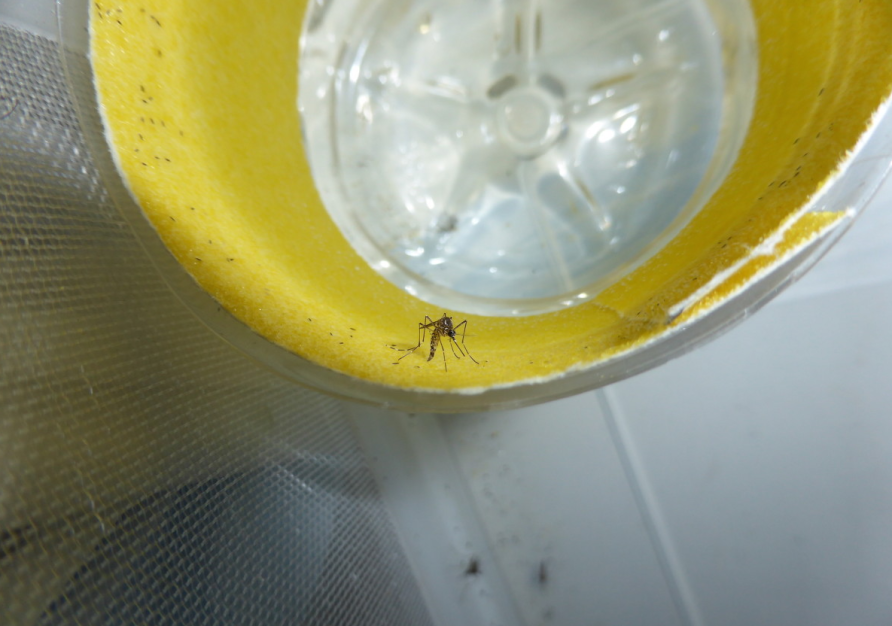 "Dengue is the focus but we expect Wolbachia to have an impact on other mosquito-spread viruses like Zika," said Professor Simmons, who is part of the Eliminate Dengue project.
"There is every expectation that because of the way the bacteria works that Wolbachia will protect against Zika."
Global emergency
The Zika outbreak in Brazil has prompted a global emergency after the virus was linked to a spike in reported cases there of an uncommon brain birth defect called microcephaly.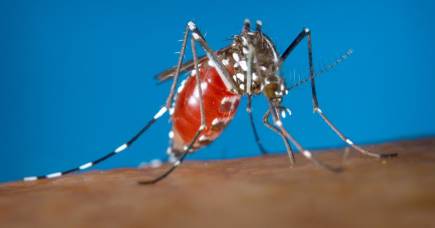 Ordinarily any symptoms from the virus are mild and temporary like a fever. The link has yet to be proven but is strongly suspected.
Microcephaly is usually the result of an unborn baby's brain failing to develop properly, resulting in an unusually small head and potential intellectual disabilities.
Scientists are rushing to develop a vaccine but US health officials have warned that it will likely be a few years before there is a widely available vaccine.
Once introduced to a community of mosquitoes the Wolbachia bacteria can spread rapidly since all the eggs of an infected female mosquito will also carry the bacteria.
"We predict that any community where there is a high frequency of mosquitoes carrying Wolbachia will be protected from these viral diseases," Professor Simmons says.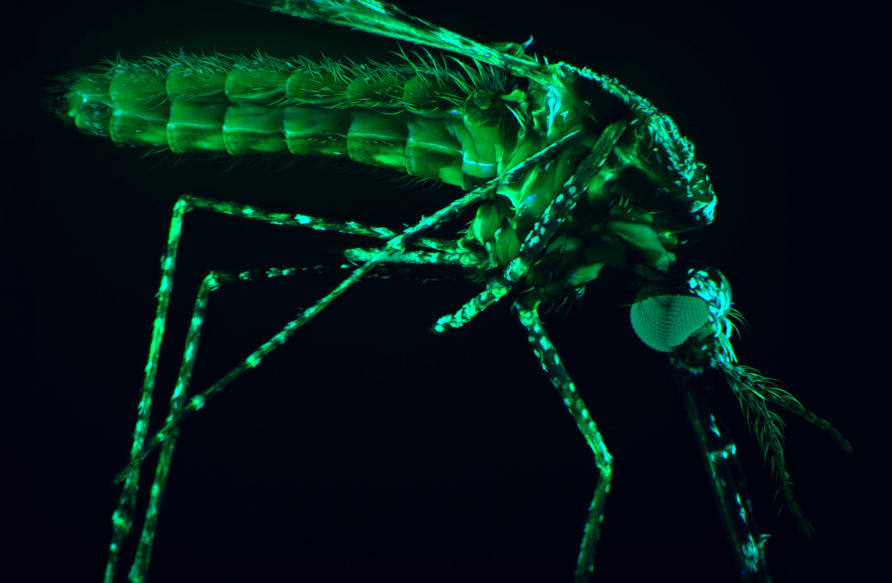 The Eliminate Dengue project has been piloting the use of Wolbachia to control Dengue Fever since 2011 and is now at the stage of planning to ramp up the scale of trials.
Field sites have been established in Brazil, Colombia, Vietnam, Java in Indonesia, and in Australia in Cairns and Townsville.
"We are planning for phase III efficacy studies in Indonesia and Vietnam where the aim of the studies will be to demonstrate a reduction in Dengue cases in communities where we have Wolbachia established compared to our controls in neighbouring communities where the bacteria isn't established," Professor Simmons says.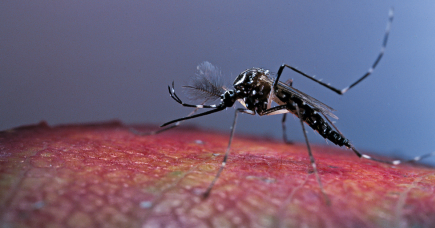 Wolbachia is present in the cells of up to 60 per cent of insect species and is passed through insect eggs. However it doesn't ordinarily exist in the Aedes aegypti mosquito that is the primary carrier, or vector, of viruses such as Dengue and Zika.
It took three years of lab work to cultivate and adapt the bacteria from flies so that it can live in the cells of Aedes aegypti mosquitoes.
The bacteria is passed on through the maternal line.
Resistance to insecticide
But it isn't just a matter of releasing infected mosquitoes into the wild. University of Melbourne's Dr Nancy Endersby-Harshman from the School of Biosciences is involved in quality controlling the infected mosquitoes to ensure they are healthy enough to breed successfully.
This extends to ensuring that the released mosquitoes have the same resistance to any local insecticides as the wild host population.
"The mosquitoes have to be biologically fit in order to survive, reproduce and replace the wild population," Dr Endersby-Harshman says, who is part of the Hoffmann laboratory at the University's Bio21 Molecular Science and Biotechnology Institute.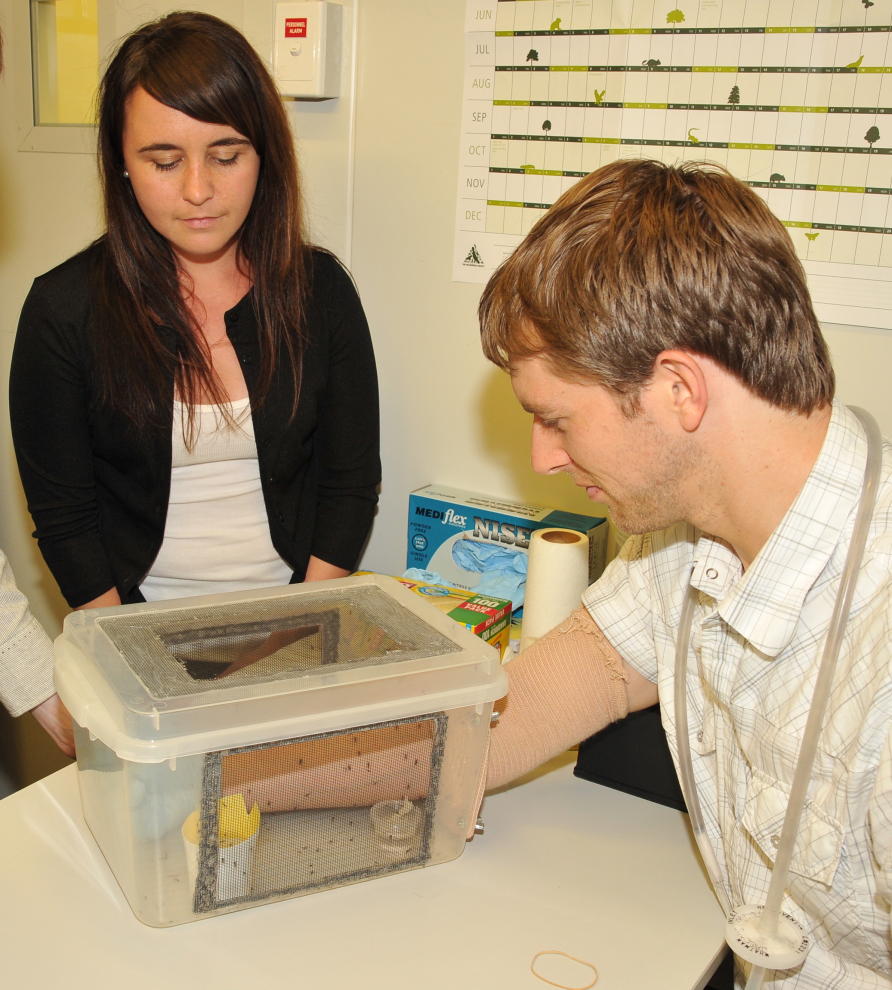 Populations of Wolbachia infected mosquitoes have been successfully established in the field sites in Australia, Vietnam and Indonesia.
Work is ongoing at other sites but can be complicated by new influxes of uninfected mosquitoes moving into field areas and environmental factors.
Dr Endersby-Harshman said it would be possible to scale up the release of the bacteria in response to the spread of Zika in Brazil and elsewhere in Latin America, but to cover such a large and heavily populated region would require a major effort.
To establish a stable Wolbachia infected mosquito population in just a suburb of Cairns, Australia the team had to release 10,000 infected insects a week over ten weeks.
That suggests the task in Brazil could amount to hundreds of millions of mosquitoes.
Dr Endersby-Harshman said one way of increasing the scale would be focus on distributing infected eggs rather than releasing infected insects. Such a strategy has already been shown to work in Australia.
It would be a large logistical exercise, but once the bacteria is established it should endure.
So is Wolbachia a silver bullet for stopping the spread of Zika and similar viruses? Professor Simmons says the project is confident that Wolbachia will be effective in curtailing the spread of Zika and similar mosquito-borne viruses.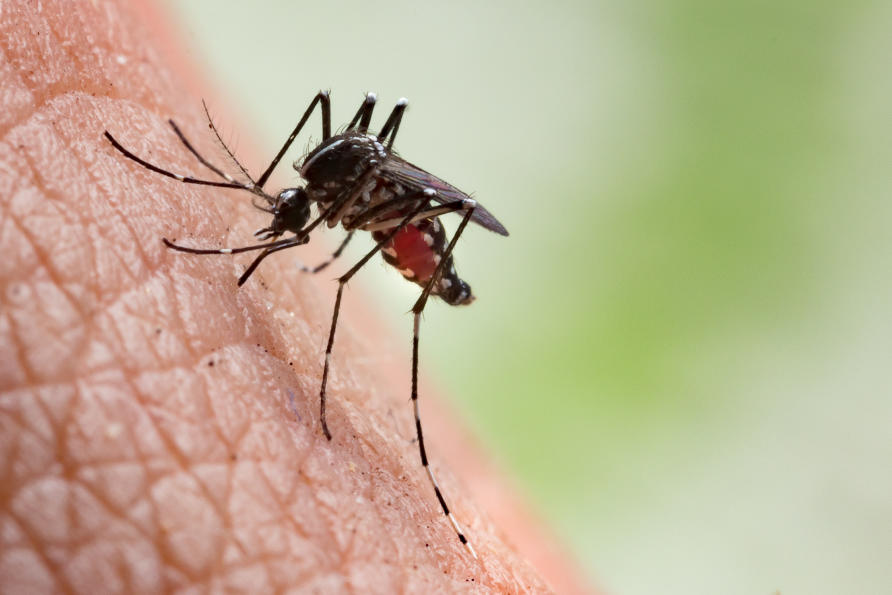 But he cautions that the reality is that authorities need a combination of bullets to achieve disease control on a continental scale.
"What you want is a bunch of different tools that are each complementary and that target different parts of the biology of the disease," he says.
"We are targeting the mosquito, others will target vaccines and others will target mosquito control."
Eliminating Dengue has been established with funding from donors such as the Foundation for National Institutes of Health, Wellcome Trust, the Tahija Foundation and Gillespie Family Foundation. Funding has also come from the Australian and Brazilian governments. The projects is led by Scott O'Neill at Monash University in Melbourne.
Banner: Aedes aegypti mosquitoes, the key vectors of viruses like Dengue Fever and Zika/Picture: Perran Ross.