Breastfeeding: The heart of the matter
World's largest study confirms breastfeeding improves the health and intelligence of children and the wellbeing of their mothers
The largest and most detailed worldwide analysis of breastfeeding indicates that breastfeeding improves the health of babies and mothers in the world's richest countries just as much as those in the developing world.
"We've known about the health benefits of breastfeeding in developing countries for a while, but this study is really the first time these benefits have been shown to translate in richer countries as well," says the University of Melbourne's Dr Caroline Lodge, who led research on the project as part of Australia's contribution to the study.
Dr Lodge and her team contributed three of the commissioned studies for the 28 that were analysed worldwide. The researchers come from the Allergy and Lung Health Unit at the Melbourne School of Population and Global Health and the Centre for Allergy Research at the Murdoch Childrens Research Centre.
The research findings, published in British medical journal The Lancet, drew contributions from health researchers around the world and were funded by the Bill and Melinda Gates and Wellcome foundations.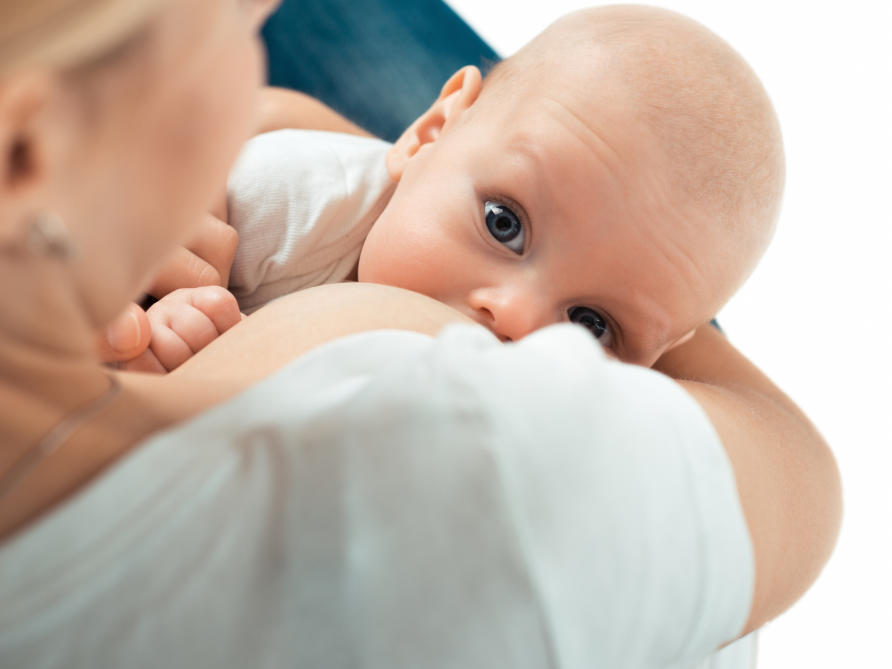 The findings lend more weight to World Health Organisation recommendations that babies should be exclusively breastfed for their first six months, with continued or complementary feeding through the second year of life. It also confirms these practices correlate directly to better lifelong health and intelligence for children, and improved health and wellbeing for mothers.
In exclusive breastfeeding, babies are offered no other food or drink apart from breastmilk.
The Australian leg of the study conducted systematic reviews (which analyse data drawn from other research projects) that investigated the effects of breastfeeding on three different outcomes.

Beneficial effects
"Firstly we looked at the allergic diseases of asthma, eczema, hay fever and food allergies, where results indicated there was a suggestion breastfeeding may reduce the incidence of hay fever and asthma in early childhood, but there was no evidence for very strong outcomes that we could find," Dr Lodge says.
"Secondly we investigated middle ear infection (otitis media) finding that breastfeeding offered significant protection up to two years of age. Infants exclusively breastfed for the first six months derived the most benefit with around a 43 per cent reduction in ever having a middle ear infection during the first two years.
"Thirdly we investigated early childhood dental caries where we found a suggestion that breastfeeding up to 12 months of age may reduce the risk of tooth decay. Continuation of breastfeeding after 12 months was linked with increased risk of tooth decay. However this finding may be linked with feeding practices and other factors which influence tooth decay, rather than breastfeeding itself."
Overall the study aims to promote breastfeeding levels to 95 per cent exclusive feeding for all babies at six months, with 90 per cent continuing to be breastfed at 12 months.
"This rate would optimise the beneficial effects of breastfeeding which were investigated in the Lancet review," Dr Lodge says.
"The last national survey of breastfeeding rates in Australia in 2011 showed that only 30 per cent of babies were being breastfed at twelve months and only 18 per cent of babies were still being exclusively breastfed at six months."

Dr Lodge says that with this evidence, rather than be discouraged, policymakers should see an open window of opportunity for increased education, advocacy and support for breastfeeding through extended maternity leave and breastfeeding-friendly workplaces.
"Not all women are able to establish breastfeeding initially or to continue breastfeeding – ultimately this is an individual decision. A more supportive breastfeeding environment however may provide the means for women to establish breastfeeding and continue to breastfeed for longer. It is not the intent of this research to be judgemental concerning breastfeeding choices."
She says it's also important to differentiate individual risk from global risk, which is what these large epidemiological studies are all about.
Many other factors in our lives influence health as well as breastfeeding.
The study has also modelled mortality and the cost to society of health impacts and reduced intelligence, showing a clear return on investment for breastfeeding support.
New estimates derived from the study reveal increasing breastfeeding to the levels mentioned above for infants and young children could save over 800 000 children's lives a year worldwide, equivalent to 13 per cent of all deaths in children under two, and prevent an extra 20 000 deaths from breast cancer every year.
There is also a strong economic case for investment in promoting breastfeeding.
Modelling estimates that global economic losses of lower cognition from not breastfeeding reached a staggering US$302 billion in 2012, equivalent to 0.49% of world gross national income.
In high-income countries alone these losses amounted to US$231.4 billion, equivalent to 0.53% of gross national income.
Authors of the study argue that powerful political commitment and financial investment is needed to protect, promote, and support breastfeeding at all levels — family, community, workplace, and government.
And that more needs to be done to regulate the multi-billion dollar breastmilk-substitute industry which undermines breastfeeding as best-feeding practice in early life.
The authors point out that the International Code of Marketing of Breastmilk Substitutes could be an effective mechanism if adequate investment is made to ensure its implementation and accountability across all countries.
Banner Image: Shutterstock