Bringing community together through urban farming
Rio de Janeiro is one of Latin America's most unequal cities; a new project uses urban farming to improve conditions in one of Rio's most disadvantaged zones
Every time I arrive in Rio de Janeiro, I'm struck by the city's unique beauty: green oval mountains ascend from deep blue seas, bordered by bright yellow sand.
Turning around to look beyond the hotel façades that adorn the beaches of Copacabana and Ipanema reveals a different Rio: hills packed tightly with cramped wooden houses, many with no running water or sewerage.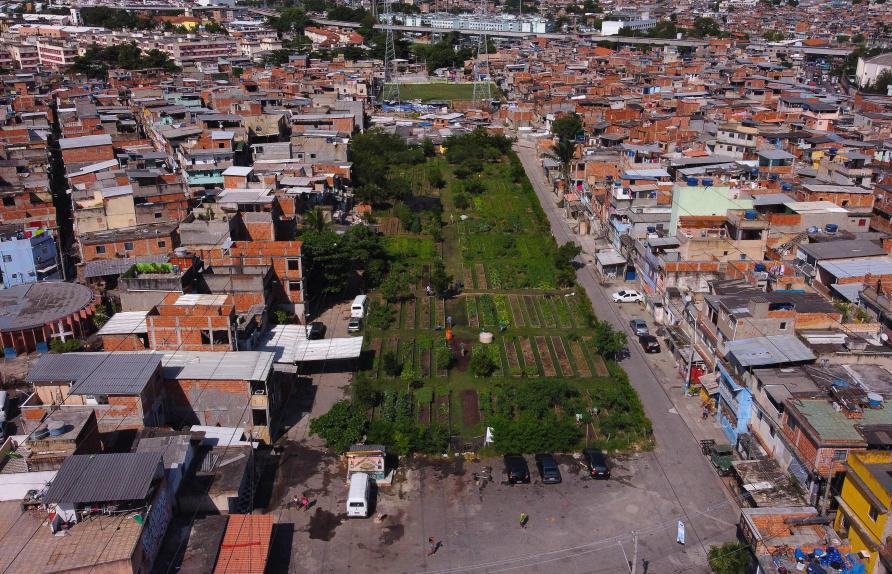 The contrast of luxury apartments and hotels with these so-called favela neighbourhoods reflects a harsh reality: Brazil is Latin America's most unequal country, where a very high national GINI coefficient (which measures the distribution of income across a population) of 0.71 divides 217 million people economically and racially.
The richest 10 per cent of Brazilians earn 42 per cent of the nation's income, while the poorest 20 per cent earn only 3.3 per cent.
Inequality is historically embedded in the trans-Atlantic slave trade, which forcibly relocated nearly four million Africans to Brazil between the 16th and 19th centuries.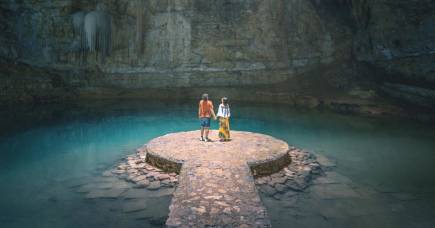 Today, the divides are especially stark in larger cities such as Rio, where a fifth of the city's 6.7 million people live in favelas – the umbrella term for working-class neighbourhoods in Brazil.
But hope is literally sprouting in Rio's disadvantaged zones.
Communities are coming together around urban farms to grow food, medicine and their income. I've watched these projects consolidate and expand over the past fifteen years, led by neighbourhood associations backed by government programs like Hortas Cariocas (Rio Gardens).
Most of Rio's urban farms use agroecological techniques to organically grow fresh vegetables like carrots, lettuce, spinach and other edible crops.
Hortas Cariocas now oversees more than 50 urban farms, subsidising work teams of five to fifteen people with the goal of gradually stimulating small community-owned horticulture businesses.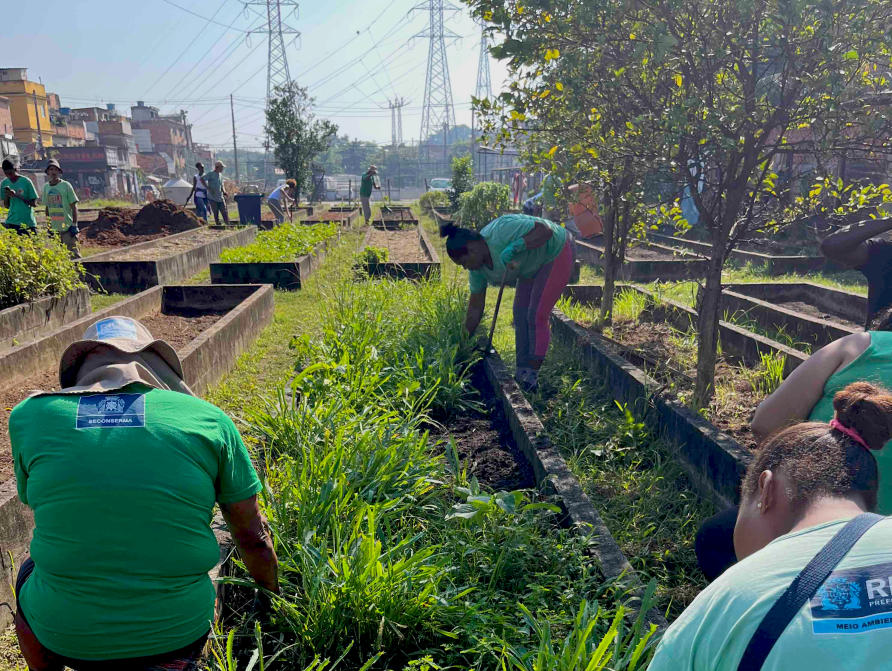 In June 2023, I began a two-year project to support these programs with a grant from the Department of Foreign Affairs and Trade's (DFAT) Direct Aid Program, to buy farm equipment, compost and seedlings to grow medicinal plants in the central Rio suburb of Manguinhos.
With 36,000 residents living within 535,000 square metres, Manguinhos is a densely populated community. Unemployment is high and monthly per capita income averages 430 reais (around $A130), significantly lower than Brazil's official minimum wage of 1,077 reais ($A330).
According to research by the Federal University of Rio de Janeiro and the Pereira Passos Institute (IPP), economic challenges and scarcity of affordable fresh food are compromising the health of people living in Manguinhos.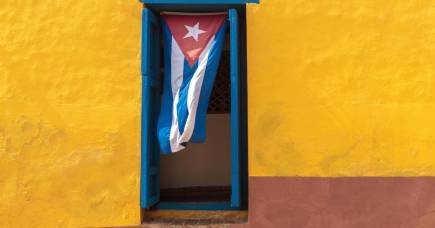 These findings reflect an alarming long-term rise in obesity and overweight rates among school children across Rio, from 17 per cent in 1986 to 32 per cent in 2016.
Since 2015, my own research in Manguinhos has observed social tensions and territorial disputes, but also found that there's strong potential to improve health outcomes and generate income through urban farming.
Urban production of nutritional and medicinal plants has become an economic mainstay for many South American farmers, who have been forced to leave their rural livelihoods and migrate to cities.
In their former territories, the industrial production of soybeans for export has come to dominate some 45 million hectares of land, 90 percent of which is in Brazil and Argentina.
The cumulative effects of commodity extraction are now evident in Brazil's two largest cities, São Paulo and Rio de Janeiro, which have absorbed entire communities displaced by agribusiness operations.
Harnessing the agricultural skills of displaced farmers in urban and peri-urban projects has become a core activity for the Hortas Cariocas program in suburbs like Manguinhos.
The program envisions mutual benefits for rural migrants, local governments and millions of city dwellers interested in more ecologically sustainable, socially inclusive and personally healthy food systems.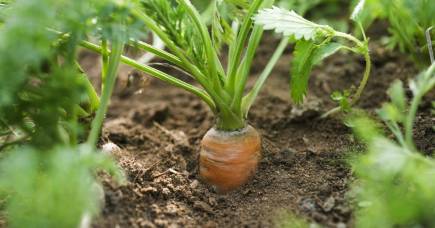 Women and young people are central to this work, producing nutritional and medicinal plants for local families and schools, and for sale at farmers markets.
But COVID-19 has taken a heavy toll – disrupting production and consumption of horticulture products while reducing the availability of gardening equipment. While the worst of the pandemic is over, shortages of items like water tanks, hose pipes, tools, compost and seedlings remain critical.
The goal of my Direct Aid project is to bring together community leaders, academic researchers, and the Hortas Cariocas program to rebuild momentum in the Manguinhos community farm.
To maximise the project's educational potential, the garden beds feature information boards and QR codes that link to online content about the plants' longstanding connections with Afro-Brazilian and Indigenous healing traditions.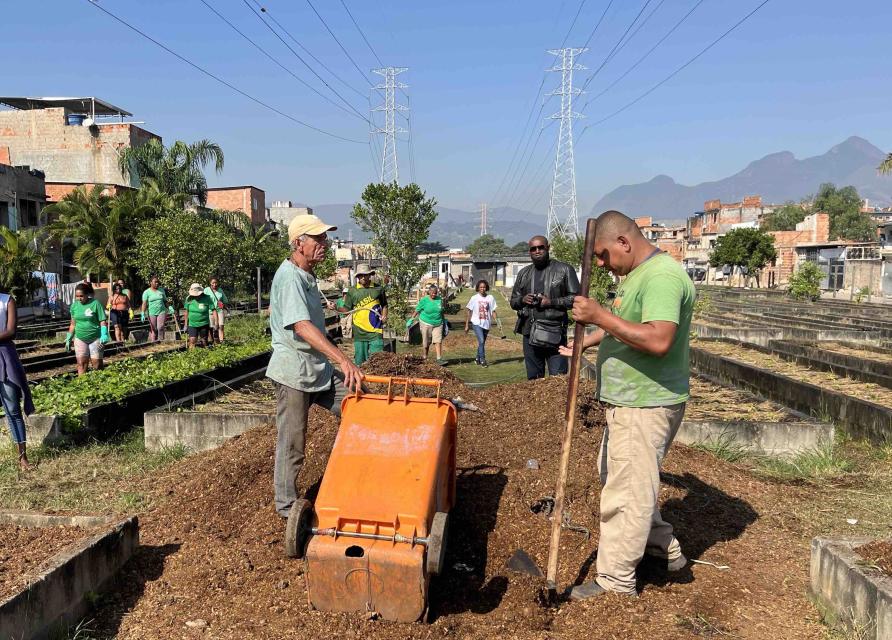 The director of Hortas Cariocas, Fabiola Correa, puts it this way: "our past, present, and future are alive in ancestral plants."
Our hope is to add momentum to an emerging pride in ethnic diversity, whose suppression since times of slavery has left many young people unaware of history and disconnected from society.
In this respect, the initiative resembles a similar project in Havana, also funded by DFAT, which is currently underway in partnership with the Afro-Cuban community association Ifá Iranlowo. The association members told me from the start that they wanted the project to generate both practical and educational benefits.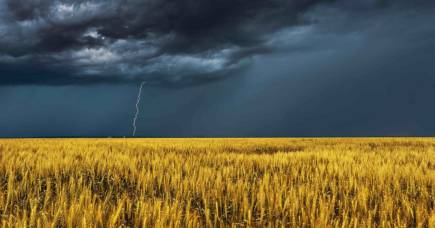 As they explain on the project website, increasing the production of medicinal plants is an important goal, but so is raising awareness about the rich Yoruba (Nigerian) heritage brought to Cuba by the trans-Atlantic slave trade.
Working on these and other community activities in Cuba, Brazil and Melbourne over the years has given me an insight into the very real impact that projects like these can have on daily lives.
Drawing lessons from experiences in Cuba, my Direct Aid project in Rio has just begun its two-year journey, but it has already started to find synergies with the Hortas Cariocas team and the Manguinhos community.
When I commented to a Brazilian colleague that joining together such a wide range of participants would be challenging, she smiled and said, "Cara! [Damn!] Of course it's not easy, but bringing them together is the whole point."
Her remark reminded me what inspired the project to begin with: to diminish, in some small way, the divisions that characterise this striking city.
Professor Adrian Hearn's forthcoming book Food System Intermediaries will be published by MIT Press in 2024.
Banner: Getty Images