Broken parachutes
The 2022 election is yet another sign that the days of 'parachuted in' star power are over – voters want candidates with grassroots
One of the surprises of the Federal election was Labor's loss of the safe Sydney seat of Fowler.
Kristina Keneally, former New South Wales Premier, Senator and high-profile shadow minister, was defeated by independent Dai Le, with a whopping 16 per cent swing (two-party preferred) against Labor.

Keneally was attempting to parachute into the lower house from the Senate, having missed out on a safe spot on Labor's NSW senate ticket. She was installed as the Labor candidate in Fowler through the interventions of factional power brokers, despite not living in the electorate, and despite there being a genuine local candidate with the support of the retiring incumbent.
This practice of candidates from outside the electorate being parachuted into seats, often despite the preferences of local party members, has grown increasingly common in Australia over the last two decades.
Sometimes these candidates are installed to help take an important seat.
For example, Maxine McKew, former ABC journalist, sold her home to shift into John Howard's seat of Bennelong during her successful tilt at the seat for Labor in 2007, while tennis star John Alexander, in his campaign to take the same seat back for the Liberals in 2010, waited until after claiming victory to shift into the area.
More recently, in the ultra-marginal seat of Gilmore in regional New South Wales, the Liberal Party attempted to parachute in former ALP National President and indigenous political figure, Warren Mundine, who lived well outside the area.
This was another parachute that failed to inflate – Mundine oversaw a 16 per cent drop in the Liberal primary vote, losing the seat to Labor.
It was the same story for Georgina Downer, daughter of Howard Government Foreign Minister Alexander Downer, who said she would be 'coming home', figuratively speaking, to South Australia to contest her father's old seat of Mayo. Again the parachute didn't deploy.
Downer the Younger failed to wrestle the traditionally Liberal seat from the Centre Alliance's Rebekah Sharkie in both the 2018 'Super Saturday' by-election, and the 2019 general election, after which she returned to her more literal home of Melbourne.
Another genre of parliamentary parachuting is where it isn't so much star candidates being found to help win seats, but where already safe seats are found for them, so that the star needn't worry about the local battle.
This was meant to be the case for Keneally in Fowler.
Fowler was a very safe Labor seat until last weekend – since its founding in 1984 it has only ever returned Labor members, and in 2019 Labor won 54 per cent of the primary vote, meaning preferences didn't even need to be distributed.
It was among Labor's top ten safest seats in the country.
This was a seat into which Kenneally was meant to effortlessly glide to victory, and from which she could continue making a national-level contribution for Labor – as front bencher, Minister, senior spokesperson, even a future leadership contender – without really needing to keep an eye on the next election.
This has been a tried and tested method over the years. Peter Garrett made it into Parliament in 2004 this way, Labor leader Mark Latham finding him the safe seat of Kingsford Smith.
Nationals leader Barnaby Joyce similarly glided into his current New South Wales seat of New England in 2013 after the sitting member, independent Tony Windsor, retired.
Though he grew up in the electorate, Joyce had leapt into New England after having lived in and represented Queensland in the Senate for many years. Though he now lives in Armidale, the tell-tale of his carpet-bagger status is his support for the Maroons in the State of Origin.
But of course, this practice of dropping outsiders into safe seats necessarily takes for granted the support of the chosen electorate – it relies on electors voting the party instead of the candidate, on them taking whatever is served up, or there being enough of a loyal buffer that disquiet around a candidate being a blow-in cannot derail things.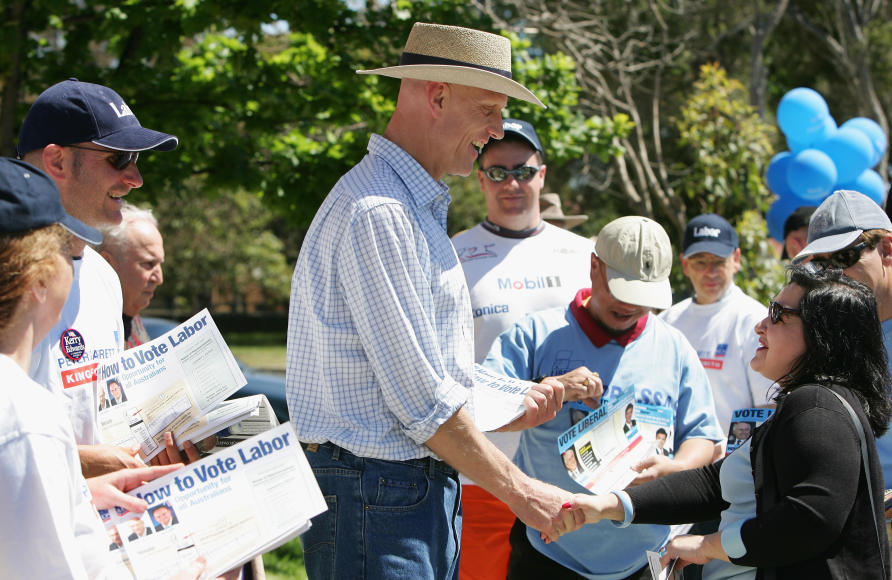 This can quite plainly backfire, but in safe seats for things to go wrong the reaction of voters must be intense.
This is what makes the result in Fowler so remarkable. But then, this was also the larger story of the 2022 election – it was, in many ways, a revolt by voters against being taken for granted in precisely this fashion.
Safe seats on both sides of the political aisle fell, and the major parties won an incredibly low portion of the national primary vote – perhaps the lowest ever.
Indeed, one of the big lessons for the major parties to take out of last weekend is that genuinely local candidates, with grassroots movements, are what voters increasingly want to see, whether it is in the form of 'Voices for' independents, Greens, or even major party candidates that genuinely build up local campaigns.
Captain's picks and carpetbaggery aren't something the electorate is prepared to take anymore.
Parliamentary parachutists of the future would be well-advised to think twice before leaping out of the plane – their ripcord may well be connected to nothing.
Banner: Getty Images