Building with the people
Designing new buildings with, rather than for, future residents is the norm in some parts of Europe: a new project is bringing the approach to Melbourne
In Australia, designing and building a new housing development often has little to do with its future residents, causing all sorts of liveability issues once people move in. But there is another way.

Over 60 per cent of new properties built for private ownership in Germany use the 'group build' approach (Baugruppen).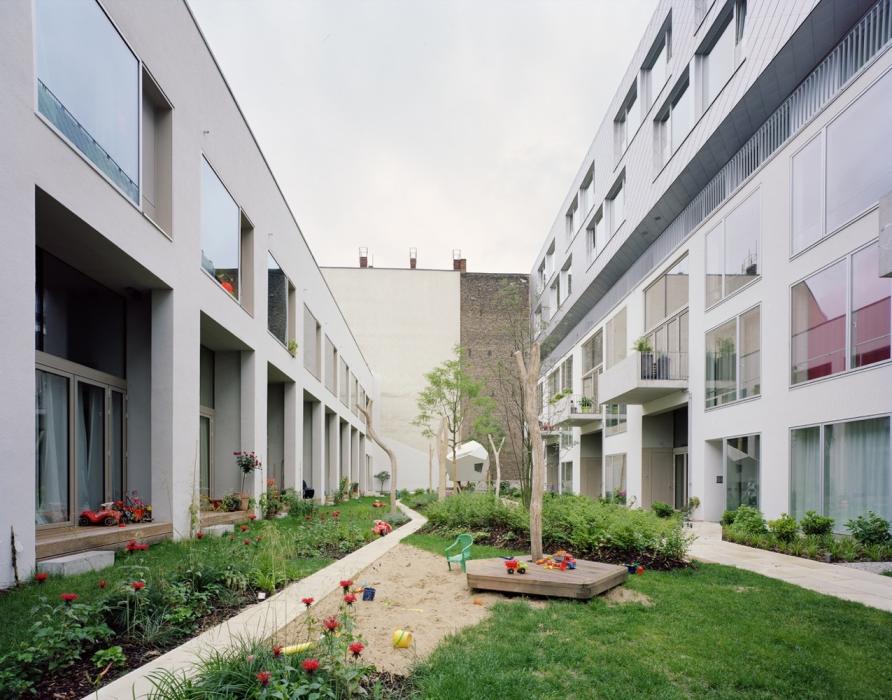 In a country like Germany where individually commissioned housing is the norm, with volume-build developers producing less than half of new houses, group design is a logical step. It makes sense for people who are going to live together as a community to be involved in their future homes from the start.
Developers loom much larger in the Australian building industry, and community consultation is often tokenistic at best. But a new project from Resilient Melbourne is supporting developers and communities to collaborate on the decisions that shape their neighbourhoods.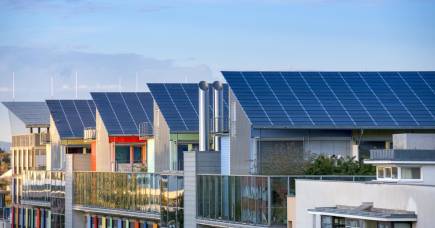 Community consultation in Victoria
Governments and developers are often required to engage with relevant communities and seek their input at the planning stage. This is enshrined in legislation in Victoria, particularly through processes of Third Party Objection and Appeal Rights.

While it provides a forum for community input on developments, the planning legislation has been criticised for encouraging conflict rather than consultation.
However, community engagement can also be very positive.
Involving communities at the planning and building stages harnesses local knowledge and can improve sustainability outcomes. It can help establish a social license for a project, challenge status-quo solutions and deliver co-learning benefits. In some cases, it can increase housing affordability.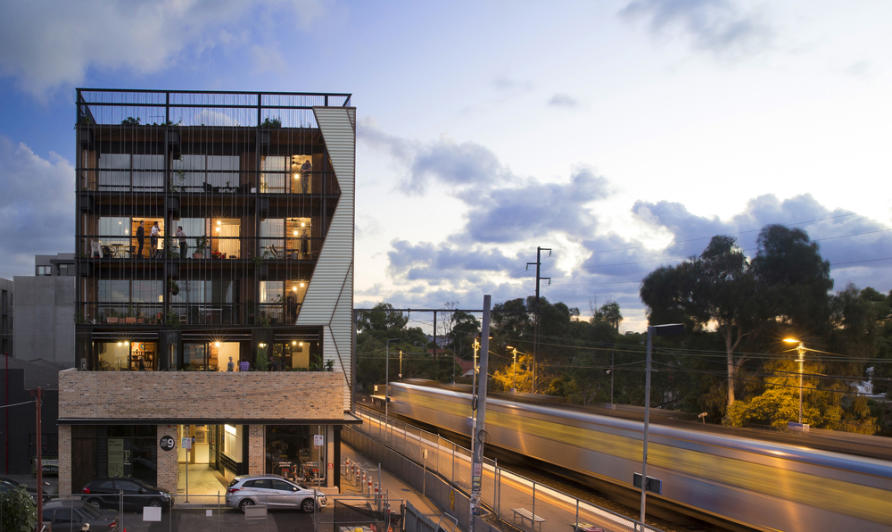 Moreover, involving people in meaningful decision-making about the future of their built environments can foster social cohesion and equitable communities, improving health and wellbeing outcomes.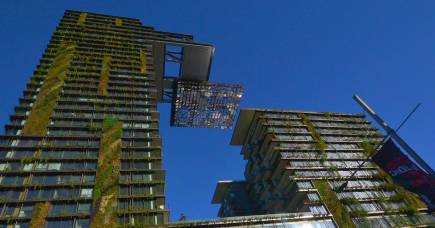 Within the housing sector, participation takes many forms, from tokenistic attempts to inform, or even misinform, impacted communities, to activities that genuinely involve stakeholders in decision making.
Resilient Melbourne's new project will establish partnership teams encompassing pilot leads, engagement experts, government and non-profit organisations, and academic researchers to apply more meaningful participatory methods to residential developments in metropolitan Melbourne.
So what is participatory building?
Participatory building, also commonly referred to as 'deliberative development,' engages future owner-occupiers in multi-unit residence building. It encompasses several approaches along a spectrum of owner-occupier participation.
On one end is an entirely consumer-led model, in which future owner-occupiers purchase land and act as their own developer. Groups will often hire individuals like architects, developers, or project managers to provide necessary expertise.
Hybrid models are on the other end of the spectrum, for example speculative developers grouping like-minded future owner-occupiers together, aggregating 'demand', or buying and developing a piece of land and then selling it to owner-occupiers to develop their own building.
Along that spectrum there is also an 'assisted' model, where an architect or developer leads a development, but brings owners along in the process. The amount of decision-making transferred to owner-occupiers varies, and can include things like consultation and customisation of design.
Overseas inspiration
The Resilient Melbourne project takes its cues from successful international examples, like Circular Buiksloterham in Amsterdam where citizens actively participate in the care and governance of a new neighbourhood based on principles of community, civic engagement and resilience.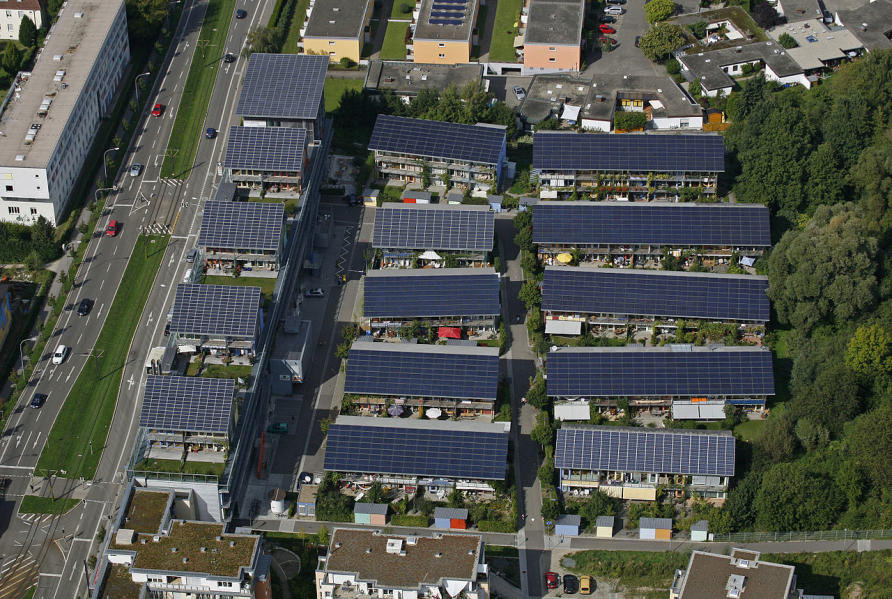 Vauban, a sustainably designed district in Freiburg, Germany, was planned in a highly participatory manner. The future community received funding from the EU and from a German environmental foundation, which allowed them to organise as an NGO called Forum Vauban, and act as a viable counterpart to the city's planning administration. Approximately 70 per cent of homes there are Baugruppen, in addition to two neighbourhood housing co-operatives.
Southey Owlerton Area Regeneration in the UK was assisted by the Commission for Architecture and the Built Environment (CABE) to execute a highly participatory urban renewal project. The project included community capacity building, identification by the community of areas of value, and community members on selection panels for architects.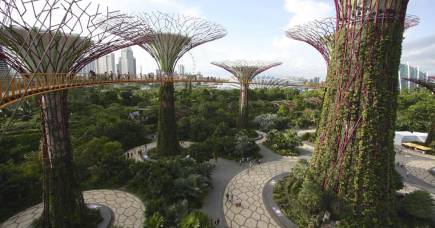 And there are local examples, too.
Australian architect Geoffrey London has been working on Baugruppen projects in Western Australia since the 1970s. He is currently part of a team leading a new project in White Gum Valley, Perth.
Melbourne's Nightingale Housing is a not-for-profit social enterprise whose projects can be described as assisted deliberative developments. Nightingale architects have clear visions for their designs, and social and environmental objectives. However, they consult with their members, taking future owner-occupiers' views on things including what trade-offs the group is prepared to make, and preferences for quality of finish. Members of Nightingale who are on a waitlist for apartments are regularly engaged.
Development projects wanting to explore innovative participatory methods in housing development are invited to submit expressions of interest to be among the Resilient Communities pilots. Applications will be accepted until 13 November 2017.
Banner image: The R-50 cohousing project in Berlin, which was a Baugruppen project/Archdaily