COVID-19, age discrimination and aged care
From hospitals refusing to admit aged care COVID-19 patients, to government recommendations that care homes provide coronavirus treatment – it goes against age discrimination laws
Out of the more than 700 tragic deaths in Victoria as a result of COVID-19 – approximately 585, or over 78 per cent, are residents in aged care homes.
Victorian Premier Daniel Andrews has described COVID-19 as a "wildly infectious disease", and in a significant number of residential aged care facilities it has raged like a wildfire leading to a high death toll among residents.
It is true that there are complicating factors in the context of COVID-19 in aged care.
These include the greater systemic vulnerability of the elderly, exacerbated for those who have conditions (or co-morbidities) that add to their susceptibility to serious illness or death. There's also increased risk of infection in aged care homes through the communal living environment.
There's additional difficulties in implementing social distancing where close physical contact is often required for the provision of necessary personal care, along with the fact that some residents' comprehension of social distancing may be impacted by cognitive difficulties such as dementia.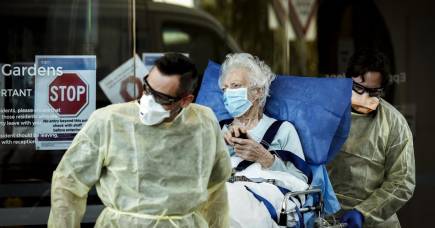 There are also the well-documented structural issues relating to years of poor regulation and oversight of the sector as a whole.
All of these factors make it particularly important that extra care is taken with infection control, protecting those residents who are not infected with COVID-19.
AGE DISCRIMINATION IN COVID CARE
Of particular concern is that aged care facilities in Victoria are still expected to care for some COVID positive residents at the facility itself – which is also home to COVID negative residents.
This remains the case despite the evident inability of many aged care homes to ensure adequate protection against infection as well as preventing cross-infection once the virus has entered the facility.
There are seventy-three aged care facilities in Victoria with five or more confirmed cases of COVID.
There have been reports of hospitals refusing to admit COVID positive residents and of government policies suggesting that aged care residents should be kept out of hospitals to ensure bed capacity for others.
Age discrimination laws prohibit direct and indirect age discrimination, subject to certain exceptions.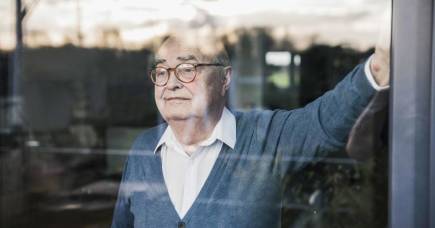 Where a person of a different age would be admitted to hospital for treatment of COVID-19 but an older person, whether living in aged care or elsewhere, is not admitted, then it is very likely age discrimination has occurred unless a good reason for the refusal is shown that is allowed by the law.
The Commonwealth Age Discrimination Act allows age to be considered in health or medical services where the decision is reasonably based on evidence and professional knowledge about the ability of persons of the person's age to benefit.
The focus of the Act is on the ability of persons of that age to benefit, not on a utilitarian comparative assessment of potential life years at risk.
THE RIGHT TO BE TREATED
Although full data has not been published, it's clear that despite the large number of deaths among older Australians, many aged care residents benefit from hospitalisation.
A blanket exclusion of aged care residents from admission to hospital would not fall within the exception, and is likely to be age discrimination.
Moving people with initial or early cases of COVID-19 from aged care homes to hospital both serves the health needs of the patient, and protects other residents and staff in the facility from increased risk of infection.
Elders in residential care have the right to be treated as equally valuable individuals in the community who are affected by COVID-19.
In the context of the current pandemic, this could include not only access to hospital for medical treatment when required, but also protection from a heightened risk of exposure to the virus in their residential setting.
For example, residents of the worst affected public housing towers in Victoria who were diagnosed with COVID-19 were offered the option to move to hotel quarantine because of the risks of infecting others, and rightly so.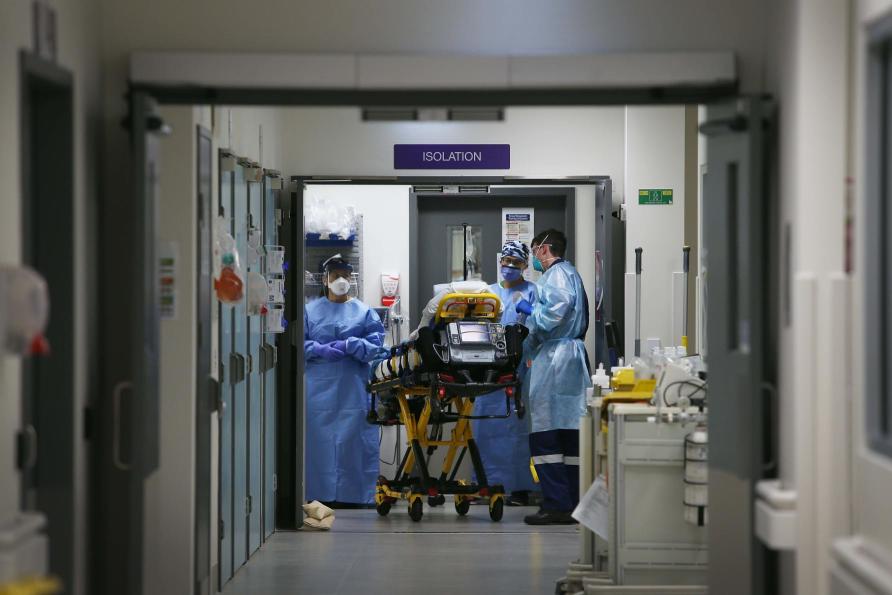 PROTECTING THE VALUE OF LIVES
If as a society we are prepared to take measures to protect some residents from heightened risk of exposure to infection but not others, that looks like discrimination – valuing the lives of those who are left exposed to risk less than those we have chosen to protect.
For aged care residents, given that infection control in residential care has generally proven inadequate, the most effective way to avoid this infection risk (as well as the greater risk of death and serious illness) is to move infectious residents out of the facilities.
Whether that is to hospital or to another form of suitable accommodation where they will receive appropriate care, is a matter for both the Federal and state governments – both of which have responsibilities for the health and wellbeing of aged care residents.
But failure to take the risks to the health of elders in residential care as seriously as we would take the risks to others devalues their lives.
Treating others as less important is the measure of disrespect for human rights and, in this instance, constitutes clear age discrimination.
Banner: Getty Images