Diagnosing dementia in younger people
A diagnosis of younger-onset dementia can be devastating, but specialist service can help to provide clarity and support, faster
Fifty-eight-year-old Mr J* first saw our neuropsychiatry team at the Royal Melbourne Hospital when he was admitted to hospital after being diagnosed and treated for depression over the last three years.
The psychiatrist he'd been seeing for last two years referred him as the antidepressants he was on didn't seem to be helping him anymore.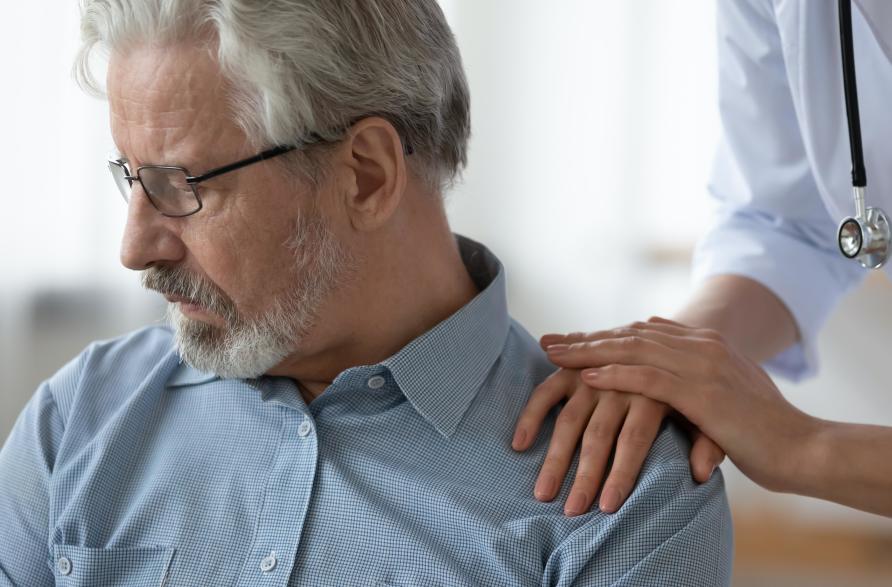 For the past five years, Mr J had experienced work stress, couldn't do his job properly and was taking time off. While there were also additional relationship stressors, Mr J felt anxious, lethargic, had poor concentration and couldn't think straight.
He felt like he would stutter and had trouble speaking when he was stressed.
Once in hospital, an important step for our neuropsychiatry team was to check his memory. But Mr J didn't do as well he should, so we organised further brain scans, blood and spinal fluid tests.
The neuropsychologist and occupational therapist went on to test Mr J in more detail – looking at his memory and thinking skills, as well as his ability to do some day-to-day tasks.
We reviewed the brain scans – these showed shrinkage in certain parts of the brain. After analysis and discussion with the team, we came to conclusion that he had Alzheimer's dementia.
At a meeting with Mr J, his wife and three children, our team gave him the news. This was obviously devastating for everyone.
THE IMPACT OF A YOUNGER DIAGNOSIS
Getting a diagnosis of dementia is terrible, but it's arguably worse for someone like Mr J who is still considered young at only 58 years old.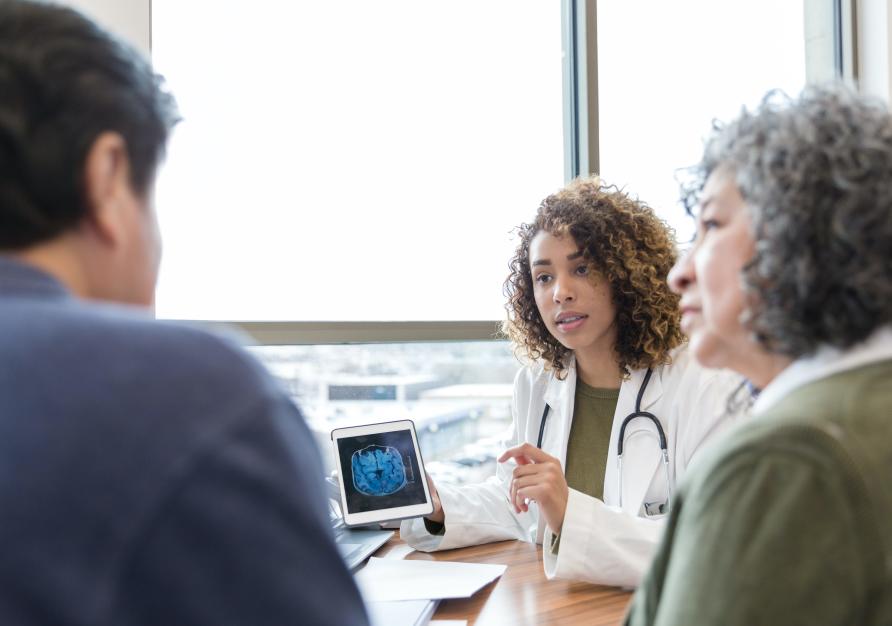 But it also took five years to get this diagnosis, because most people, including healthcare professionals, don't expect that dementia can happen in younger people.
In Australia, there are about 27,000 people with a younger-onset dementia (YOD) which refers to a dementia where symptoms come on before the age of 65.
Unlike dementia that occurs in older people, which often starts with memory problems, YOD may start with depression, psychosis, visual problems and unusual behaviours.
It can take up to five years to get a diagnosis, and during this period of diagnostic delay, a person might see a neurologist, psychiatrist or psychologist.
Because people with YOD are still 'young', they are often working, looking after children and possibly older parents. There's a range of psychosocial issues totally different to those of older people who get dementia – many are often retired and may have other medical conditions as well as other issues.
So, the distress and challenge of the assessment as well as the delay to diagnosis can have specific real-world ramifications for someone with YOD – like accessing superannuation early, work difficulties and other potential financial issues.
PROVIDING SPECIFIC SUPPORT
The publicly-funded Cognitive Dementia and Memory Service (CDAMS) caters mostly for the assessment and diagnosis of older people with dementia but does not necessarily have the knowledge and expertise to address the social issues or access to home-care service for younger people.
On top of this, people with YOD and their families cannot always attend support groups, as they often occur during traditional business hours.
So, there must be specific YOD services that incorporate all these needs.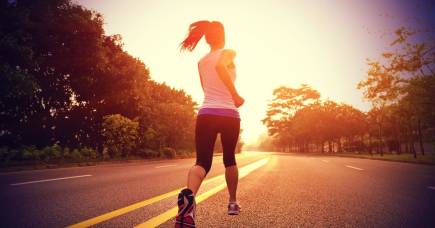 In 2014, as part of our neuropsychiatry service at RMH, we developed a specialist YOD service (Melbourne Younger-Onset Dementia or MYOD), which included a training psychiatry doctor who reviews YOD patients and liaises with various hospital services like radiology and genetic services (as YOD can more often be familial).
This doctor also provides education and training to the main dementia consumer organisation, Alzheimer's Australia (now called Dementia Australia).
The team also worked to help organise a collaboration with a home-care provider to deliver home services for people with YOD.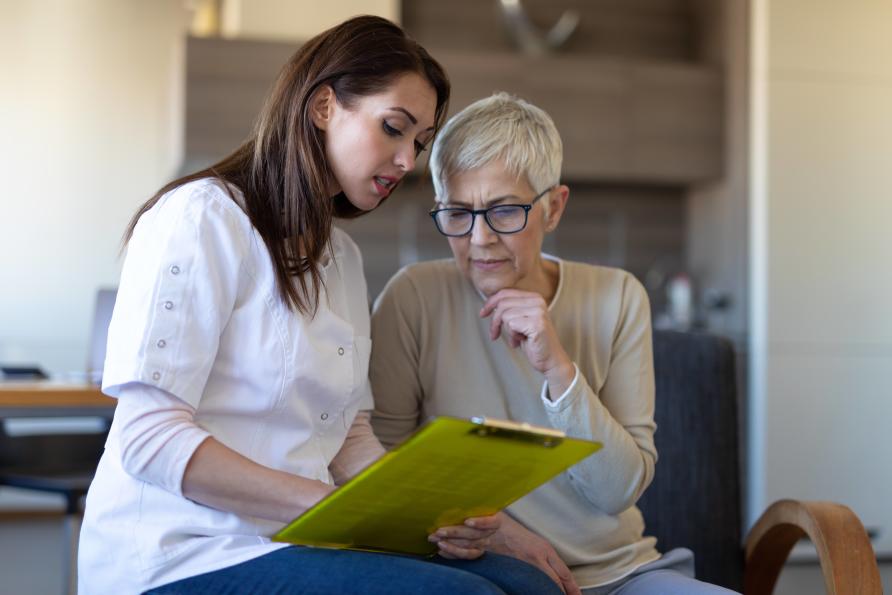 All of this means MYOD can more quickly assess people who suspect YOD and arrange timely diagnostic tools – like brain scans, genetic involvement, blood tests and lumbar punctures.
Easy access to home-care services, which are traditionally limited to people older than 65, and access to dementia trials are other essential elements of MYOD.
A DELAYED DIAGNOSIS
As there is only limited information in Australia about diagnostic delay in YOD, the team was also keen to gather that data from people with YOD who came to us.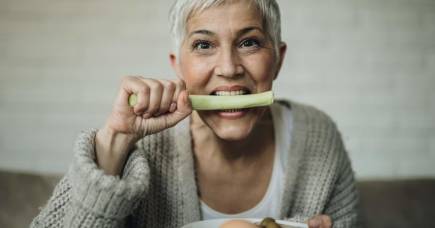 Of the 306 individual patients who were admitted to our unit between 2009 and 2019 who were diagnosed with YOD, we analysed the diagnostic delay and the risk factors involved in this delay of 242 inpatients. Our research excluded 64 inpatients who had a known genetic cause of YOD.
Overall, we found a delay of 3.4 years and the risk factors included younger age, increased number of services consulted and a dementia that wasn't Alzheimer's dementia or frontotemporal dementia – the more commonly known dementias.
Looking at people who were involved in MYOD between 2014-2019 and those who were not (between 2009 - 2013), the delay was 2.8 years (MYOD) vs 3.8 years (non-MYOD).
It's an important finding, as it supports the notion that a specialist YOD service with important components is able to reduce the diagnostic delays.
The hope is that this provides impetus for and encourages health services in Australia to fund a service like MYOD, which is worthwhile in so many ways – helping those younger people struggling to get an appropriate assessment and diagnostic clarity, and support, faster.
*Names have been anonymised.
Banner: Getty Images