Disasters, planning and Australian tourism
Australia's summer of bushfires is hitting our tourism industry to the tune of billions of dollars; future planning must integrate tourism and disaster resilience
Australia's devastating bushfire season of 2019-2020 highlights our country's vulnerabilities to the effects of climate change.
The events also impact on global perceptions of Australia; the fires clash with the idea that we are a safe tourist destination.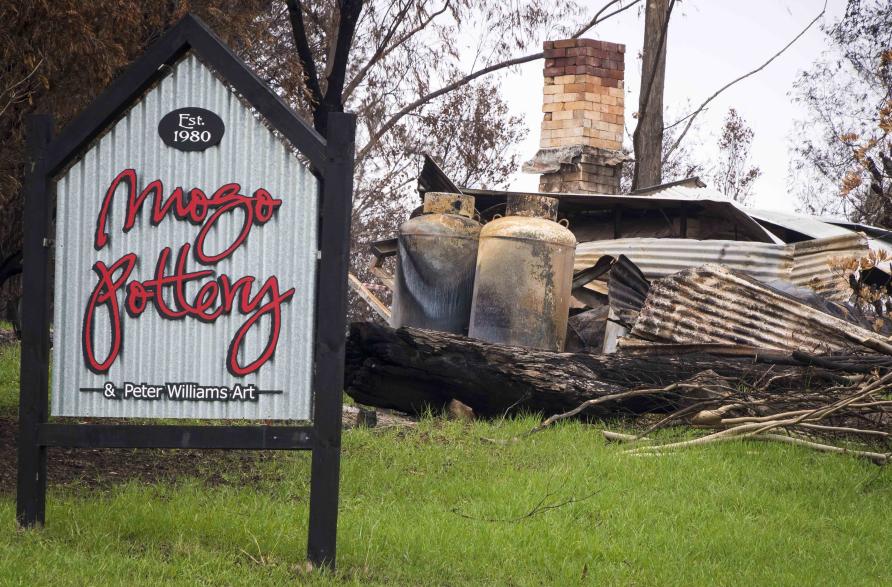 Australia's economy is highly reliant on tourism – estimated to represent 10.4 per cent of Australia's gross domestic product (GDP) and 12.2 per cent of total employment in 2018.
However, it seems we are yet to grasp the full extent of the economic impact that global issues exacerbated by climate change could bring to Australia; particularly when those consequences are bushfire disasters of an unprecedented magnitude, covered extensively by the international media and affecting some our most iconic tourist destinations.
Early estimates point to an impact on tourism of at least $A4.5 billion by the end of 2020.
And just as many communities begin to work toward recovery – a second tourism blow for the country emerged – COVID-19.
According to economists, a drop in the number of Chinese tourists caused by the coronavirus could amount to "0.5 percentage points off growth in the first quarter" while early estimates by financial services group UBS indicate the impacts of COVID-19 could cost the Australian economy at least AU$1 billion in loss of services exports.
So, in terms of tourism planning, building resilience to disasters is critical to Australia's future economic development, but so is our capacity to mitigate climate change and to prevent, prepare for, respond to and recover from future disasters.
Currently, the government is consulting on its Tourism 2030 Strategy.
As part of the consultation process, we have raised some key issues that must be addressed for tourism to remain one of Australia's thriving economic drivers long into the future.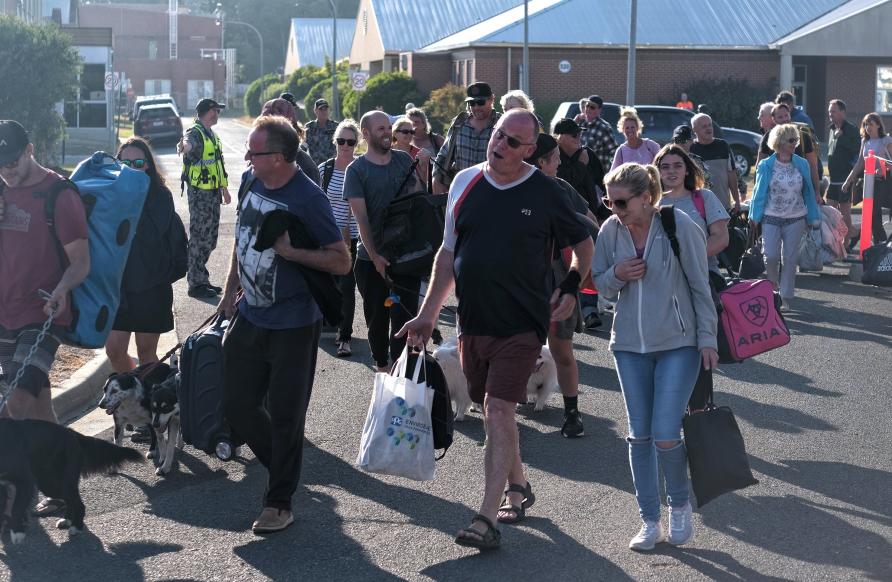 DISASTERS CAN DIVERT TOURIST FLOWS
Disasters, including bushfires, can divert tourist visitation to unaffected areas.
The smoother this process, the better for emergency responders, operators, communities, tourists, the tourism industry and the economy.
Tourism Australia's list of unaffected areas is a good start. But there must be shared information systems to guide the redistribution of bookings across wide regions before emergencies, as risks increase.
This will contribute to safeguarding the overall financial health of the tourism industry, as well as the safety of tourists and operators.
Additionally, by reducing the impact of disasters on the tourism industry as a whole, the more it can potentially support the recovery of directly affected businesses through compensation schemes.
OVERTOURISM COULD IMPACT ON DISASTER RESILIENCE
Overtourism, or tourist overcrowding impacting a destination's local community, is already an issue for some European cities like Venice, Barcelona and Amsterdam.
There are now similar concerns about some iconic Australian destinations, such as Victoria's Great Ocean Road, which was visited by around 6.1 million domestic and international tourists in the year ending March 2019.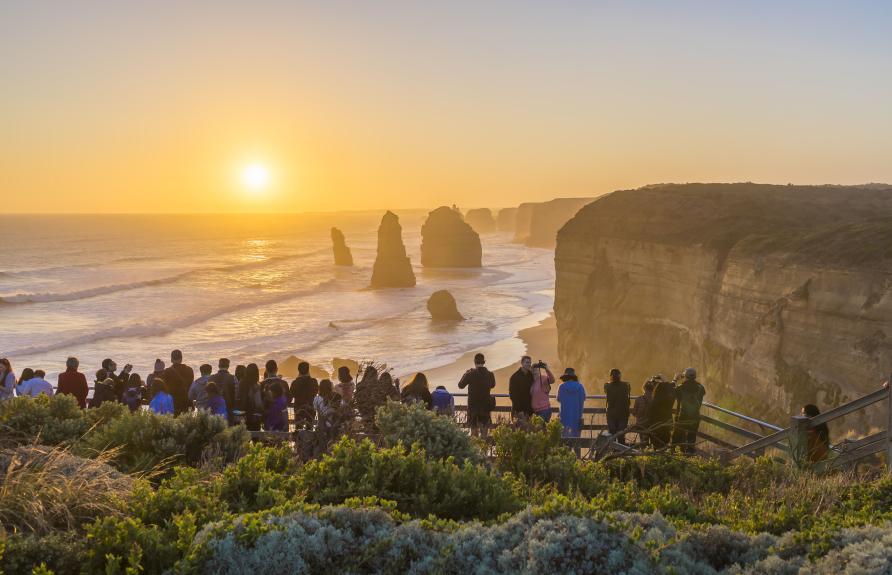 Victoria's proposed Great Ocean Road Action Plan and supporting legislation aim to "bring visitors to Victoria, while delivering benefits for the local communities in the region".
This means addressing the impact of overtourism through comprehensive regional policies, novel institutional structures and integrated strategic planning.
But what's important is that these measures translate into better spatial planning and management that can counter tourist overcrowding, especially in places of community significance and those critical for emergency management.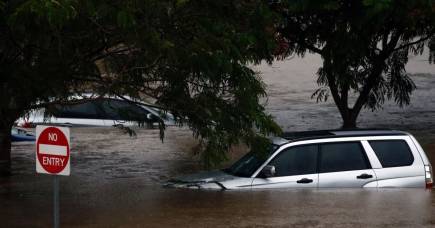 VISITORS MAY LACK LOCAL KNOWLEDGE BUT BRING VALUABLE SKILLS
Although tourists may present greater vulnerability to disasters because of their lack of knowledge of local conditions, they can also significantly contribute to local resilience.
Visitors can potentially add to the local pool of necessary skills to respond to disasters. For example, there may be doctors, firefighters, nurses, carers, social workers, cooks, psychologists, carpenters and mechanics among those visiting a destination facing an emergency.
Harnessing their skills and experience could be vital when communities face disasters that are beyond institutional capacity to respond.
The same logic can be applied to recovery. Only recently the Australian government unveiled temporary changes to visas, making it easier for backpackers to stay in Australia longer to help rebuild fire-ravaged communities.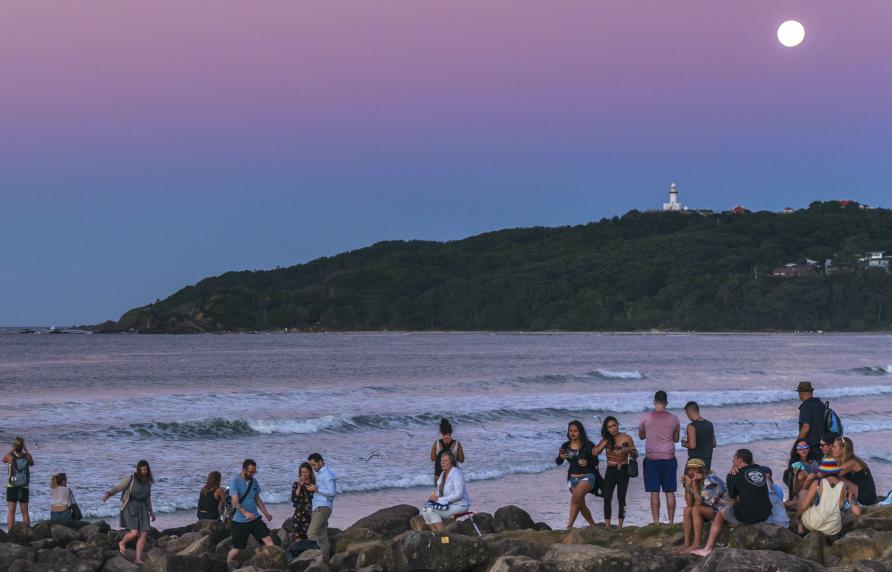 BENEFITS AND VULNERABILITIES OF THE SHARING ECONOMY
While sharing economy platforms like AirBnB have proven useful in housing people from communities affected by disasters, they can also bring increased vulnerability.
First-time visitors to a destination, whether from overseas or Australia, are likely to lack understanding of local disaster risk landscapes. Their mobiles may not be signed up to local carriers and they may be staying in properties with no WiFi and little contact with local residents.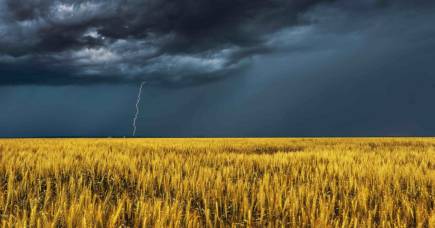 As a result, these visitors are more vulnerable at times of crisis and can pose a greater burden on response services.
This could mean a lack of awareness of escalating disaster risk and uninformed decisions affecting their safety.
TOURISM DEVELOPMENT AND GREATER HAZARD EXPOSURE
The Australian wilderness can attract many tourists but it also accounts for areas most affected by bushfires.
If not well-planned, tourism can end up pushing new development into high-risk areas at the edge of settlements, where they directly interact with natural hazards.
Traditionally, urban planning has sought to minimise concentrations of vulnerable people (tourists included) in high-risk areas based on regulation.
However, there are new emerging patterns of building use and occupation facilitated by the sharing economy, such as the use of residences as tourist accommodation through sites like AirBnB.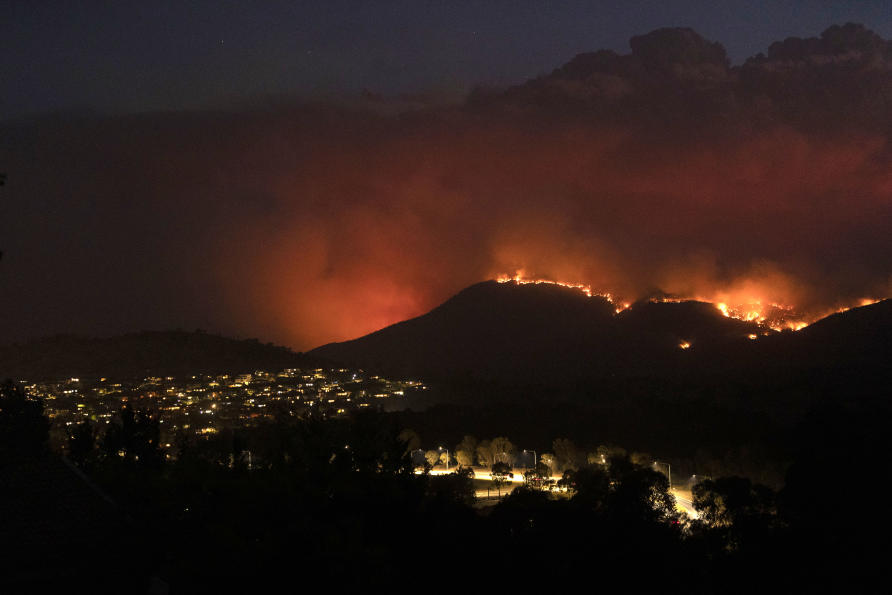 Some of these patterns are not readily managed by urban planning and may lead to higher levels of risk that are challenging to regulate.
FLIGHT-SHAME IS A REALITY AND COULD HIT AUSTRALIA SOON
Australia is a long way from the rest of the world. Flight-shame, which is people seeking to minimise air travel for its environmental impacts, is likely to impact Australia's economy in the near future.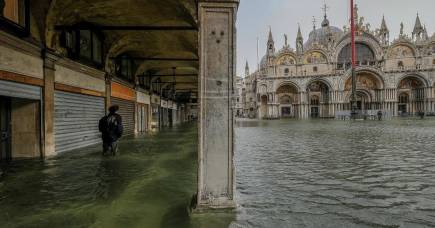 As Australia starts to reduce coal dependence, tourism's economic importance may increase, but it can also become the target of greater criticism due to the airline industry's contribution to carbon emissions.
The speed with which airline operations can become carbon neutral is critical to the longevity of our travel and tourism economy.
LOOKING TO THE TOURISM FUTURE
Future economic sustainability requires integrated action in tourism, planning and emergency management at national, state, regional and local levels.
Such integration will ensure that the contribution of tourism to increasing our resilience is fully utilised and the ways in which tourism can increase vulnerability are factored into to any long-term planning.
This will guarantee the continuing strength of tourism as a critical industry to Australia's future.
Banner: Getty Images