Facing the flames of complacency
Extreme heat and fires in the Northern Hemisphere should be a loud wakeup call for an Australia in El Niño and on the brink of a difficult fire season
Here in south-eastern Australia, a subtle but unmistakable transition is taking place. The nights grow milder, the mornings less harsh and the colourful spring blooms are thriving with longer days and more sunshine.

Collectively, a sigh of relief – spring is in the air. This slow but steady shift in seasons brings with it the promise of warmer days, more time outdoors and a hint of summer holidays on the horizon.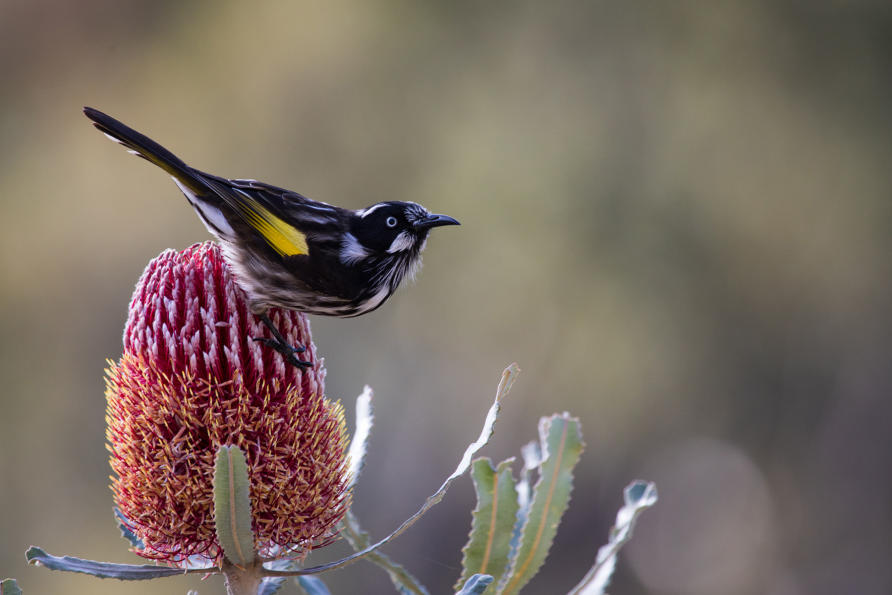 There are a mere 14 weekends until Christmas, and while this may bring a sense of joy and excitement to many, this time also heralds the arrival of bushfire season in southern Australia.

The El Niño Southern Oscillation (ENSO) is a complex climate pendulum that periodically swings between cooler, wetter conditions (La Niña) and hotter, drier conditions (El Niño).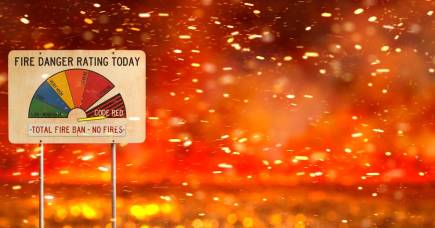 Vigorous post-fire regeneration in areas burnt during the 2019-2020 Black Summer bushfires, coupled with a protracted La Niña cycle, has led to extensive vegetation growth across much of Australia.
With the ENSO pendulum now officially swinging to El Niño the approaching summer in south-eastern Australia is expected to be drier and hotter than any of the last three years.

The record-breaking summer temperatures and recent fires in the Northern Hemisphere should serve as a stark reminder that Australia cannot be complacent, and that adaptation and innovation are now essential for managing the ever-changing face of fire.
CLIMATE CHANGE IS A WOUND THAT NEEDS HEALING, NOT BAND-AIDS
Climate change continues to push the boundaries of our experiences, with increasingly frequent and intense weather events. This year, Canada and Hawaii experienced their worst wildfire seasons in history. China recorded its highest-ever temperature of 52.2 degrees Celsius. And Europe sweltered through heatwaves.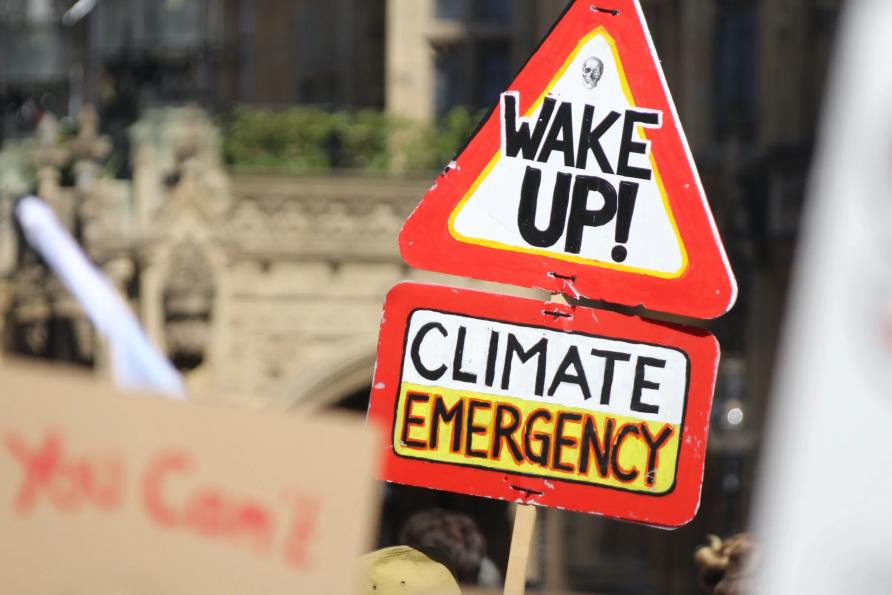 In recent years, wildfires have been observed in the temperate and tropical forests of Brazil, Bolivia, Sweden and close to the Arctic Circle – all areas historically considered low fire risk.
Our understanding of what is fire prone is rapidly changing.
Out of necessity, we have become adept at responding to crises like fires and floods. Australian emergency services are world-class. However, we will forever be on the back foot in this fight if we remain in a reactive, defensive position.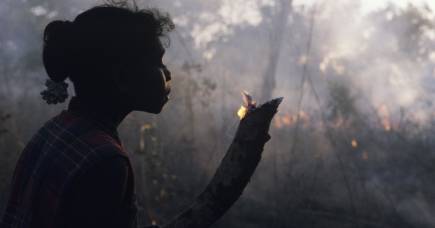 Globally, we must be proactive and stand together to face the formidable adversary of climate change. We need to take much stronger and more urgent action to reduce greenhouse gas emissions and move swiftly away from a fossil-fuel-dominated society.
By failing to deal with the root causes of climate change, we will forever be putting band-aids on a gaping wound.
FIRE CAN BE A CATALYST OF LANDSCAPE AND SOCIAL CHANGE
The evolving frequency of extreme events and conditions – whether it's fires, floods, droughts, heatwaves, blizzards or monsoons – challenges our conventional understanding of what constitutes 'extreme' and what is rapidly becoming the new normal.
Altered fire regimes change environmental landscapes in many negative and often permanent ways.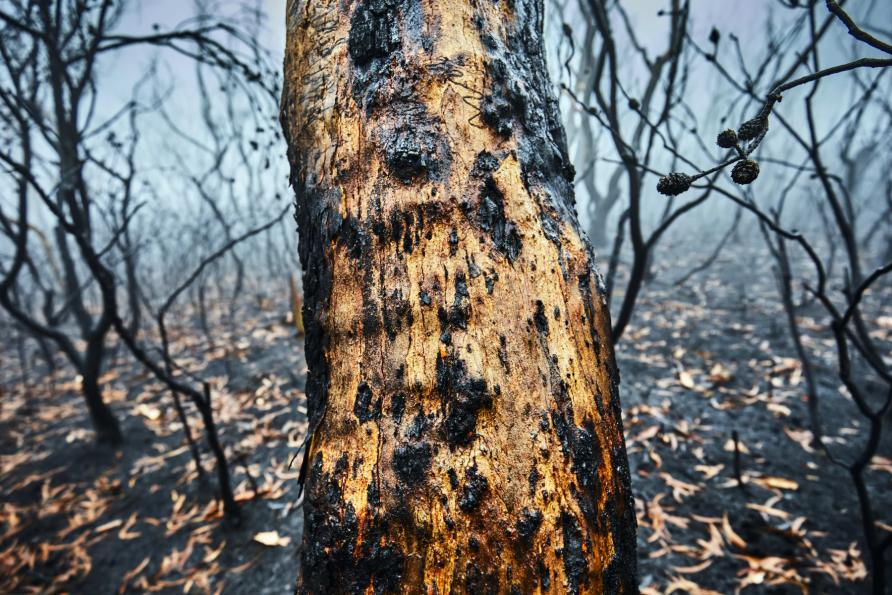 Ecosystems that experience too frequent or too severe fires may never return to their previous state. Wildfires are undoubtedly destructive, but they can also be transformative, shaping landscapes and communities and changing policies and perspectives.
The extensive evacuations along Australia's east coast during the Black Summer bushfires – which certainly saved many lives – serve as a compelling example of how a looming threat can act as a call to action on a vast scale.
We often see a flurry of activity and policy change following large-scale events like Black Saturday or the Black Summer fires.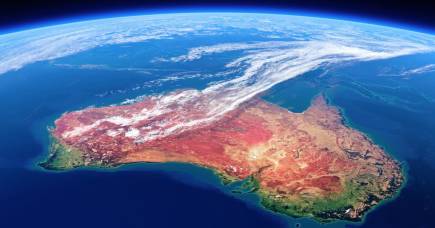 A key challenge now is how to harness the transformative power of this climate-driven rallying cry in a proactive manner that goes beyond a single fire season or term of government.
Drought: A precursor to unconventional fires
A recurring theme in the wake of the record-breaking summer in the Northern Hemisphere and the Black Summer fire season here in Australia is that drought plays a critical role in facilitating fires that deviate from historical norms of location and behaviour.
Drought, a heatwave and hurricane-scale winds created a horrifying set of conditions for the recent fires in Hawaii. Climate change is forcing the extreme ends of wetting and drying cycles further and further apart.
We must start to seriously consider how these extreme periods are changing the playing field. Yet, as we tumble towards a new season each year it seems we are continually surprised that record-breaking conditions are occurring.
We must invest in predictive technologies and adapt our firefighting and preparedness strategies to address conditions that continue to defy historical patterns.
The peril of fast-moving fires and slow-moving governments

Fast-moving fires proved exceptionally dangerous in the Northern Hemisphere, taking communities by surprise and leaving little time for response. The threat of fast-moving grassfires is one of the key concerns for fire managers in southern Australia this approaching season.
While Australia's fire danger rating and warning systems are some of the best in the world, we cannot afford complacency. We must continually enhance our capacity to predict and respond to rapidly changing fire futures.
The past is an increasingly unhelpful guide and we must stop trying to open new locks with old keys. Our technological innovations must match the scale and ferocity of the fires we are experiencing to ensure the safety of both firefighters and the public.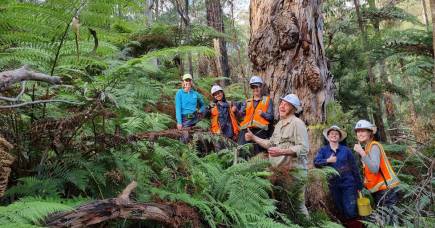 This will require greater support across all sectors, increased investment in change and innovation, and a strong national desire for action. We must focus on proactive measures that safeguard the things we care about long before a fire ignites.
As we approach another Australian bushfire season, the Northern Hemisphere's brutal summer has delivered us a loud wake-up call.
Climate change is an ever-present reality that demands action at its roots.
Climate-driven changes in fire regimes are threatening to outpace us. Our strategies to mitigate and respond to the effects of these changes must evolve (at the very least) alongside but preferably in front of these changes.
Australia must not simply brace itself for each upcoming fire season, we must work proactively to address climate change and build a more fire-resilient future.
"The same day
you plant a seed
is not the same day
you will see the tree
or the forest rise
before you".
– Courtney Peppernell, from Watering the Soul, 2021
Authors Professor Trent Penman and Dr Alex Filkov run the Melbourne Microcert course Urban Design for Bushfire-Resilient Homes.
Banner: Getty Images