False labelling hides the truth about superfoods
Australia needs a better-resourced food regulation system to protect consumers from misleading health claims
Can a little purple berry from the depths of the Amazon really lower our cholesterol, make our brains work faster, and fix our hair, skin and nails, all the while protecting us from the perils of ageing? According to the marketers of acai berry products, it can.
Food products featuring this little berry promise the world, but can these claims, and those on many other so-called 'superfoods', really be trusted?
Sadly not. The science shows that these claims are at best overreaching and at worst downright misleading or false. Our recent research shows that Australia's current food regulation system is not adequately protecting consumers from 'food fraud' – misleading or false statements made about a product for economic gain.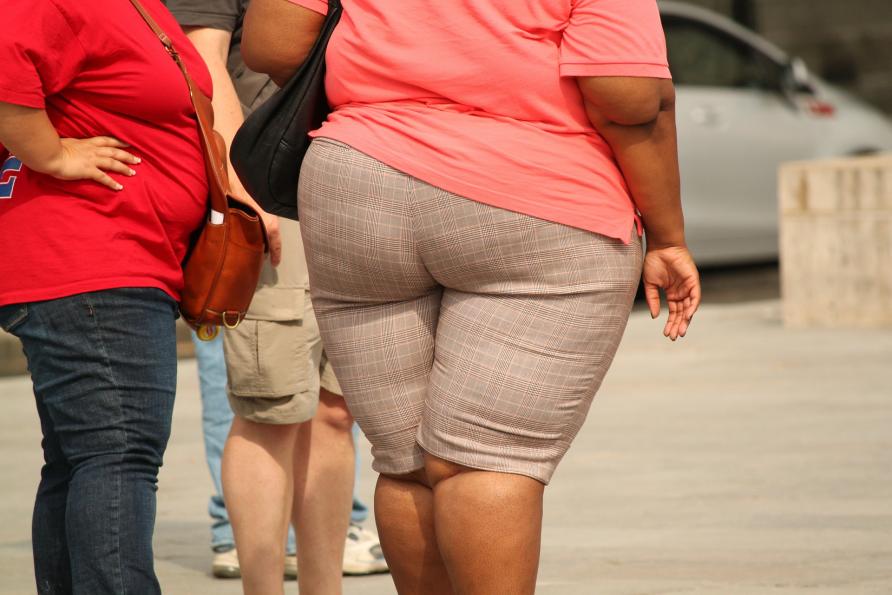 At a time when obesity and diabetes are on the rise, consumers are increasingly anxious to make 'healthy' food choices. We like to think we are armed with the best possible information, yet compared with regulations in the European Union, our food regulation system may struggle to manage misleading or false health claims that have the potential to distort our choices.
Using acai berry products as our case study, we examined the health statements made on various products and how these stacked up. When we compared the promises made on the labelling with proven, accepted scientific evidence, we found they did not match. Many of the claims made in product labelling exaggerated the health benefits of the products.
Such claims may lead people to make expensive, unnecessary food choices, while also confusing important public health messaging about healthy eating. We argue that Australia needs a better resourced and more proactive food regulatory system to better protect consumers.
The current regulatory landscape
Australia's food labelling and marketing standards are set by the Australia and New Zealand Food Standards Code. The implementation, monitoring and enforcement of the Code is managed by state food authorities.
Food Standards Australia and New Zealand (FSANZ) recently introduced a new standard in the Code outlining rules for health claims made in food labelling and marketing. In theory, this standard is well designed to protect against 'food fraud', demanding a high threshold of scientific evidence to support all health claims. For most general health claims however, it does permit industry to 'self-substantiate' evidence as long as businesses do not make claims about serious diseases.
This is in contrast to the European system, where strong regulations require government agencies to pre-authorise all health claims used in food promotion. In Australia, industry is essentially able to self-regulate general health claims, relying on food businesses to do the right thing, or state food authorities to investigate or respond to any complaints after products land on our shelves. This leaves the door open to misleading or false claims.
The case of the Acai Berry
To test the sorts of health claims that are currently in the Australian marketplace and how these will be impacted by the new standards for food labelling, we conducted a case study of acai berry products.
Acai berries are a small purple 'super powered' 'wonderberry' from the Amazon. They are sold as frozen pulp and freeze dried powder for smoothies and breakfast bowls – and sometimes as capsules or teas.
Of the 38 acai products we recently identified in the Australian marketplace, almost all referred to the large concentration of antioxidants in the acai berry and made various health claims about the antioxidants and various other scientific-sounding substances (such as polyphenols and anthocyanins) in the berry.
About a third of the products claimed that acai berries could help with serious diseases like cancer or heart disease, and a third claimed that consuming acai berry products would help with anti-ageing.
Many of the labels used a mixture of proven science, speculative or ambiguous science and mystical appeals to the exotic origins of the acai berry to suggest that superfoods have better health impacts than a range of other fruit and vegetables.
This is simply not true and in a stronger regulatory environment, such claims would not be approved. Indeed, the European Union food regulator has since 2010 rejected all 149 claims submitted to it by food businesses that claimed a relationship between foods that contain antioxidants and specific health effects in preventing diseases and ageing.
Claims that superfoods help in addressing serious diseases like cancer and heart disease have always been prohibited unless pre-approved by FSANZ. So while we did find some examples of these on acai berry products, with full implementation of the new standard we expect such claims to disappear from the marketplace.
But unless our state-based food regulators can proactively and consistently monitor compliance with the food standard, many of the other self-substantiated, but false or misleading, health claims we identified may remain in the market.

What should be done?
Our study indicates that Australia's food regulation system allows false or misleading health claims to be used in food labelling and marketing. This puts consumers at risk of making unnecessary or expensive food choices, while also adding to confusion about healthy eating and nutrition.
Australia needs a better resourced and more proactive food regulatory system to prevent this kind of food fraud. The effectiveness of the new health claims standard relies on state food regulators to actively monitor compliance and take enforcement action where unsubstantiated or inadequately substantiated claims are used to sell food.
It is unclear whether these state food authorities are adequately resourced to monitor the compliance of labels and advertising, undertake investigations, identify breaches accurately and enforce the requirements. Like in the EU, FSANZ should work with independent scientists to check and approve claims like those we found on acai berry products before they are allowed to go out in the marketplace.
In the meantime it seems those claims on the superfood label may not be so super after all.
Banner Image: Eli Duke/Flickr