First recipient of new Master's degree
A fascination with social sciences turned into a career in public administration
Meet the First Graduate of the Melbourne School of Government's Master of Public Administration.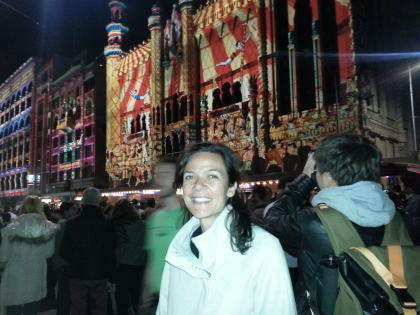 Louise Pirini grew up in Wellington, New Zealand. Even then, she was fascinated with people and societies and the ways they interact.

She began her education by studying geography and sociology at the University of Waikato in New Zealand, embracing her interest in the social sciences in classes on migration, development studies, and cultural geography.


"At uni I just wanted to do subjects that I really enjoyed," she says.
I wasn't thinking about what would lead to a job because I knew if I enjoyed them and did well, work would come out of that.

After a few years of work experience in New Zealand, Louise moved to London where she worked at the Westminster City Council. It was just after the Global Financial Crisis, and Louise's role was commissioning local service providers to help get local people into work.

"The close relationships we built with them really helped us understand the successes they had or the challenges they faced, and so we could improve the delivery model."

Louise is the first graduate of the Melbourne School of Government's Master of Public Administration. She moved to Melbourne in January 2014 and after attending a "Meet an Academic" event at the University, she decided the School's Masters of Public Administration was the next step in her career.

She was particularly interested in the unique cross-faculty approach in the program and the flexibility to tailor it to her interests.

"The program seemed a great mix of different subjects like governing, law, public finances and it's targeted at people who have been working like myself."

Being new to Melbourne, Louise was helped by the program to meet a network of similar people and feel more settled in her new home. While maintaining the elusive work-life balance was a challenge at times, she was immersed in the subject matter, delving deep into subjects she didn't even know she had an interest in.

"I learned different frameworks to help me think about and understand our world."

Now that Louise has graduated she looks forward to applying her learnings at the City of Port Phillip, where she is an Organisational Performance Adviser. The same interest in the social sciences informs how she approaches her job. "It's my strength – how do people or organisations set their goals, achieve their goals, and deliver services and outcomes. It's what drives the direction of the public service."