Going beyond healing to build Indigenous power
Reconciliation has focused on healing past wrongs but for young and ferocious Indigenous Australia, the future is about grasping new opportunities for themselves and their communities
For too long, reconciliation has only focused on healing the wounds between Indigenous and non-Indigenous Australians; wounds inflicted on Indigenous Australians by non-Indigenous Australians.

But for me, and many young Indigenous Australians, reconciliation must take a more nuanced and complex approach to achieve economic independence and the real power that comes with it.
Truth, healing and ending intergenerational trauma are critical to reconciliation. But reconciliation focused only on social healing, while worthy in and of itself, too easily perpetuates the deficit narrative that many of today's young Indigenous Australians reject.
Young Indigenous Australians were born into a generation where influential activists pushed for significant advancements in land rights, education, health, and employment. We are guided by visionaries whose achievements normalised the idea that an Indigenous Australian could finish high school, attend university, and enter into nation building.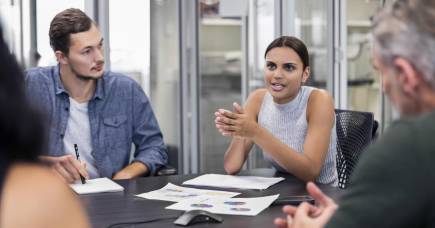 Historically, it was a monumental task to change the deficit narratives – the soft bigotry of low expectation – held deeply by both Indigenous and non-Indigenous Australians, but changing the narrative is allowing Indigenous Australians to begin breaking the cycle of disadvantage and become pillars of excellence.
It means young Indigenous Australians are becoming quickly disillusioned by reconciliation as a deficit narrative too susceptible to tokenism. For many of us, our concerns are focused on building success within a wider-Australia that encompasses industry, business, social enterprise, and politics.
In 2019, a significant part of reconciliation must now focus on a narrative of Indigenous Australians who are young, educated, standing independently, while building their own lives, careers, communities and personal wealth.
Many Indigenous elders and leaders understand that community success is also measured by individual success.
What we want isn't sympathy but real encouragement and support from industry and business in overcoming our historical disadvantage.
With 50 per cent of the Indigenous Australian population under the age of 23, we are now seeing thousands become the first in families and communities to enter and graduate from tertiary education.
In many ways, this new generation of Indigenous Australians will no longer be a burden on the state.
Instead, they become active contributors to the Australian economy by paying taxes, repaying HECS debts, becoming home owners, and developing the Indigenous businesses sector which already contributes $A6.6 Billion annually to Australia's gross domestic product (GDP).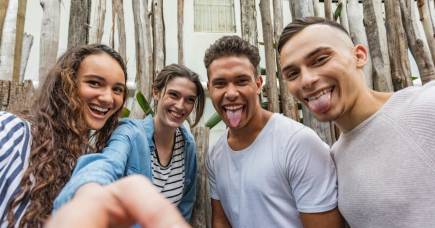 In other ways, many of the priority areas in the ongoing effort towards Closing the Gap will finally begin to show real progress as this generation lifts itself out of its low-socio economic circumstances.
This generation is entering universities and the workforce with such ferocity that the cycle of poverty is now forever broken. Representing a positive return on past investments and important reconciliation efforts, this generation is supporting the growth of an Aboriginal middle class, a black bourgeois generation.
Many young Indigenous Australians have experienced this change and are now pleading for reconciliation efforts to consider this important economic shift.
One of the world's most prolific thinkers on nation-building, Professor Marcia Langton, consistently speaks about the future economic independence of Indigenous Australia, and is absolutely right when she says "with one gate open, we should now think about removing the fences". What Dr Langton refers to here is economic independence on a grand scale.
Currently, reconciliation efforts aren't fit for this purpose.
Reconciliation can and should inspire the building of a nation, not as a figment of the imaginations of past activism, but recognising as a reality that many of today's Indigenous Australians can succeed in a world filled with unconditional possibility.
The world that was envisioned by previous activists is now, to their credit, a world in which many young Indigenous Australians live. But this slow process of Indigenous nation building won't be fully realised until Indigenous Australians can invest and re-invest in themselves.
The efforts made towards rectifying past wrongs are paying off. A return on investment into Indigenous nation building is a growing success.
Indigenous Australians have a unique outlook on the world, often seeing it through a lens of social justice.
While the business sector has only relatively recently recoined this as corporate social responsibility, Indigenous Australians have always thought in this way. Developing Indigenous economies will afford us the opportunity to create our own wealth, while supporting the generations still to come.
Reconciliation must allow wealth creation to be an integral element for an Indigenous future. Indigenous nation building will flourish on self-sustaining cycles of Indigenous economies, allowing capital to be built for self-determination across Indigenous industries.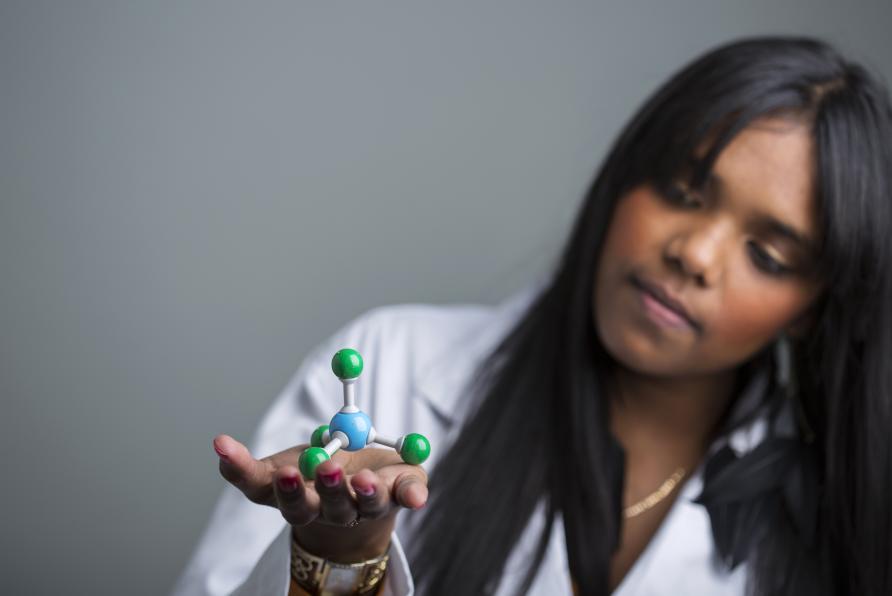 Young Indigenous Australians have taken the baton and are redeveloping the road ahead into a highway driving toward an economic future based on the capabilities of Indigenous Australia.
Creating wealth inside Indigenous communities is going to be a long and arduous task. But the foundations laid by our old people have prepared us for this challenge. For generations we have fought for the survival of our culture and its economic sustainability.
Part of the path toward Indigenous economic independence now involves championing the reconciliation efforts led by Australia's leading business and economic sectors.
The goal must be to produce a generation of Indigenous people who are poised and positioned for navigating a global financial world.
Banner: Getty Images