Heart plumbing: The pipes matter
An Australian surgeon has long championed using arteries rather than veins in heart bypass surgery, and the mounting evidence that he's right may change world practice
About 6,000 litres of blood is pumped through our hearts every day, and it all gets pushed out at high pressure through our arteries – including the coronary arteries that supply the heart muscle.
If these coronary arteries become irreparably blocked with plaque – often made up of fat or cholesterol – heart bypass surgery is needed to redirect blood around the blockages.
Usually this means cutting a length from one of our two short chest wall arteries and sewing that around the main blockage to bypass it, and then using veins, usually from the leg, to get around other blockages.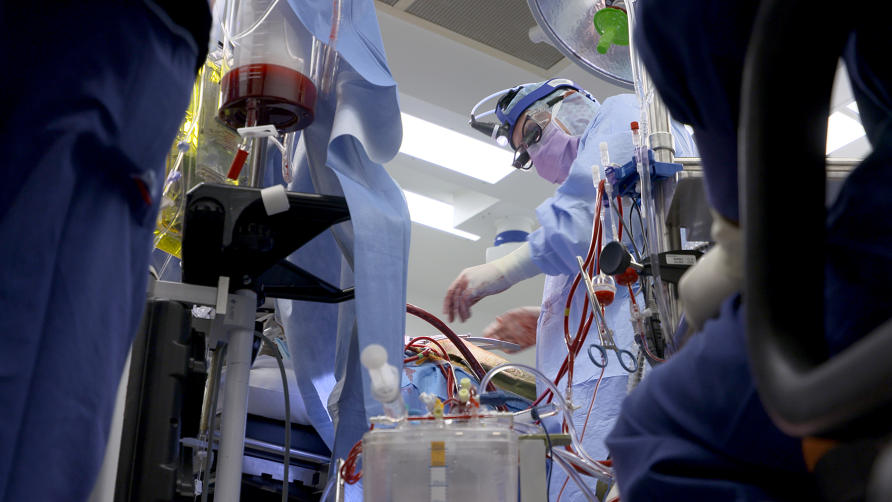 On average, coronary bypass surgery needs to get around more than three blocked artery branches in each patient. This is why surgeons started harvesting 'tubes' from our plentiful network of veins rather than taking them from our limited system of arteries – the critical tubes that carry blood away from the heart.
"Essentially, this is an exercise in plumbing," says heart surgeon Professor Alistair Royse from the Royal Melbourne Hospital and the University of Melbourne.
"But using veins is a problem. It's like a plumber using tubing that may fail prematurely."
Veins are structured to carry low-pressure blood back to the heart and are thinner than arteries, which makes them prone to deterioration when they are used to do an artery's work at a higher pressure.
Within 10 years, half of veins used in coronary bypass surgery will have deteriorated to the point where they become blocked completely - and others may be narrowed.
Which is why Professor Royse and most of his colleagues in Melbourne have for more than 20 years been going about their 'plumbing' in a completely different way from the rest of the world.
Instead of sourcing spare tubing from our veins, they have been taking out the radial artery from our forearms and using that instead. The other artery in the forearm, the ulnar artery, is left behind.
"Once a bypass using an artery is successfully established then the experience is that they don't fail, and probably they won't ever fail," says Professor Royse.
"Veins however are virtually guaranteed to eventually become diseased."
Internationally, most surgeons baulk at harvesting another artery, reasoning that they are better off making do with veins rather than risking the blood supply elsewhere in the body.
Even though using one chest wall artery is standard practice, the resulting reduced blood supply can leave a minority of patients prone to infection. Indeed, the concern has been that there are virtually no safe places in the body from which to take an artery; today, 95 per cent of coronary bypasses around the world are still done using veins.
But a new study published in the Journal of the American College of Cardiology (JACC) has proven what Professor Royse and his colleagues have long found to be true – our arms and hands can easily cope without the radial artery because the parallel ulnar artery in the forearm is able to cope on its own.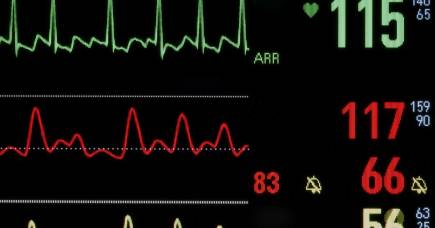 The follow-up study of 86 patients who had their radial arteries harvested between 12 and 22 years ago found that blood flow to their arms and hands was unaffected, whether they were at rest or during exercise.
"What was interesting and exciting was how the ulnar artery adapts to be able to compensate for the removal of the radial artery," says Megan O'Donnell, the University of Melbourne research student who carried out the study with Professor Royse.
Blood flow in the arm was measured using a high-frequency ultrasound scanner – similar to a pregnancy ultrasound.
Professor Royse has also published research showing that people with artery-only bypasses have better survival rates; this includes an analysis of 51,113 heart-bypass patients from Australia and New Zealand, and a separate study of 880 Royal Melbourne patients going back to 1996.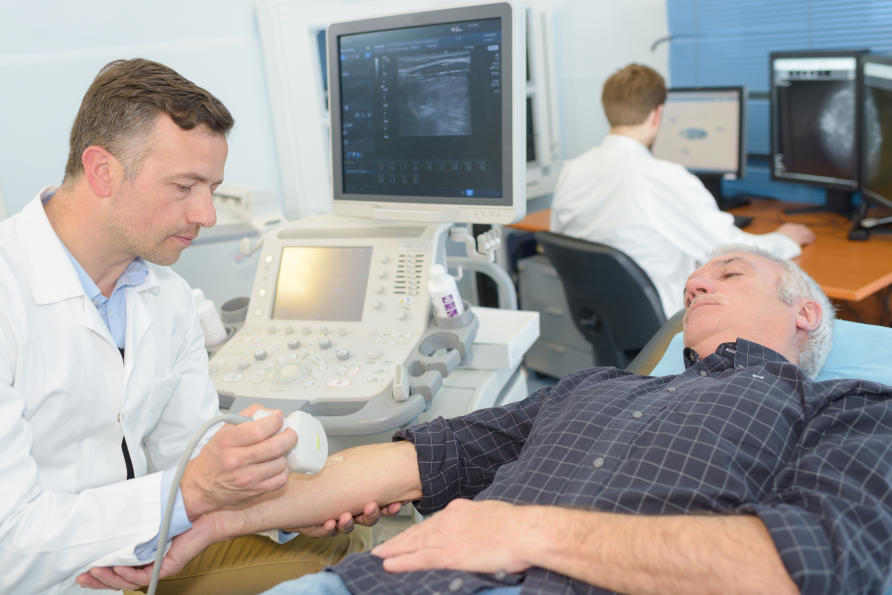 An editorial comment in JACC in October concluded that "we have done enough talking and publishing – now we need action."
Back in the mid-1990s when Melbourne's heart surgeon community first began tentatively using the radial artery, the movement was centred in just two hospitals – the Royal Melbourne and Austin.
What made these surgeons start doing it when the rest of the world had consistently shied away?
"It was a commitment to logical and scientific thinking really," says Professor Royse. "We all knew that the chest wall artery performed much better than the than veins. The question for us was that logically 'why would the radial artery be any different'? The answer, of course, is that there seems to be no difference."
But internationally, this view would be considered very radical.
In 1997, when the then-50-year-old Ted Eastman was due to have a heart bypass at the Royal Melbourne and the surgeons suggested using his radial artery instead of veins from his legs, he didn't think too much about it.
"My thoughts at the time were that these guys know what they are doing and they'd done it before with good results. I basically put my faith in them," says Mr Eastman, who now 72.
Just eight weeks after the operation Mr Eastman says he was back playing squash and continued to play weekly for the next eight years. In all the years since the operation he hasn't had any problems with his heart or the connected arteries.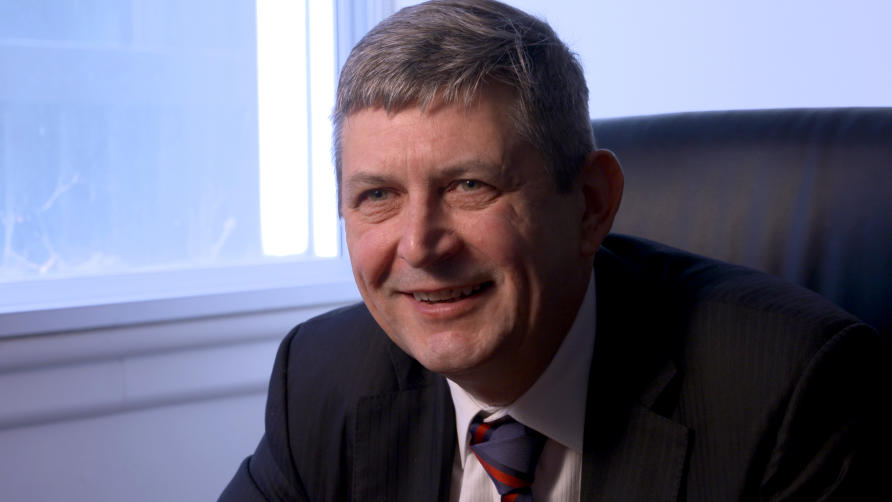 Five years ago, a pain in Mr Eastman's heart region did give him a scare, but when doctors investigated they found everything was in working order, including the sewn-in arteries that were operating as good as new.
"The pain was likely just muscular. As far as my heart is concerned, 21 years after the operation, it's all fit."
Not only has the radial artery worked perfectly with his heart, but he hasn't even noticed it missing.
"If it wasn't for the scar I wouldn't have a clue which arm it was taken from."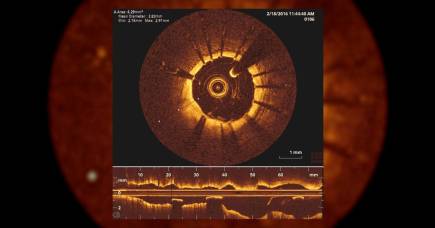 Given the experience of many patients like Mr Eastman going back more than 20 years, Professor Royse admits he's surprised that the medical profession is still yet to embrace artery-only bypasses.
Part of it, he thinks, is due to human factors like the reasonable caution that comes with any change in medical procedures, especially among the doctors that refer patients - as well as the simple lack of experience in harvesting the radial artery.
"Change isn't just about following the scientific evidence, there are human factors at work that are sometimes just as important or more so," says Professor Royse.
"In our case, in Melbourne, there was a natural competitiveness among the surgeons that I think helped to decisively shift practice here. But maybe now we are approaching a seismic shift where the evidence is just so substantial that people will start changing."
But Professor Royse is already moving on.
In some cases, he has begun using just the radial artery and leaving the chest wall artery untouched.
"I think the use of the radial artery as a replacement for the chest wall artery is a valid discussion to start having," says Professor Royse. "But one thing at a time."
Banner Image: Colour scanning electron micrograph of human heart valve tissue. The spherical particle in the centre is calcium phosphate, the build up of which will over time harden the tissue and can eventually stop the valve from working properly. Picture: Sergio Bertazzo, Department of Materials, Imperial College London/Wellcome Collection