Helping people with severe mental illness live longer and healthier
People with severe mental illnesses, like bipolar or schizophrenia, can have a shorter life expectancy, but now researchers say it's time to focus on reducing that risk
People with a severe mental illness, like bipolar or schizophrenia, may live for around 15 years less than someone generally considered 'healthy'.
And research shows this shorter life expectancy is not directly due to a person's mental illness or increased suicide risk, but rather the result of a higher risk of developing cardiovascular disease.
For researchers like Dr Victoria Palmer from the University of Melbourne, this shocking statistic is simply unacceptable.
"We might be talking about a smaller group of people population wise, but this is a big problem," she says.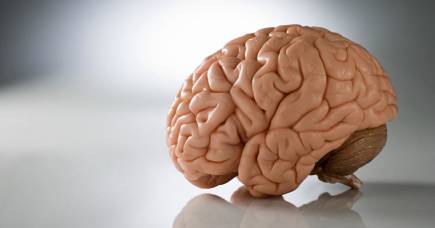 This increased risk is partly down to the fact that some antipsychotic drugs, like olanzapine and clozapine, cause weight gain.
But now research shows it's also due in part to lifestyle factors, like poor diet, limited physical activity and smoking. Things that can be changed to potentially reduce someone's risks.
"People living with severe mental illnesses can lead sedentary lifestyles, due to all sorts of factors like medication, self-stigma and not feeling comfortable in public spaces or like there are options to go out in the community," Dr Palmer explains.
Adding to her and her colleagues' frustration is that well-established ways to reduce cardiovascular disease risk are well understood, and should be commonly promoted to the general population by GPs. But these apparently relatively simple changes, like quitting smoking or eating a healthier diet, are complex life changes for some people.
"It can be particularly hard for GPs to introduce these kinds of changes for people with severe mental illness," says Dr Palmer.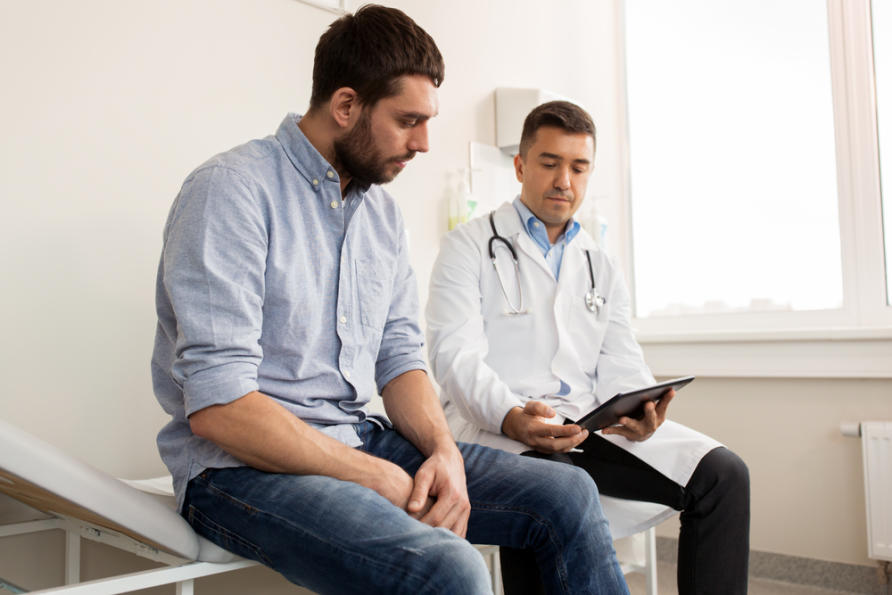 "This is mainly because clinics might be uncomfortable, difficult to access and, sometimes, confronting; people can feel judged and the system is very fragmented."
Another limiting factor has been a prevailing view among some health practitioners that GPs' role is primarily to manage physical health, not mental health. In the case of severe mental illness, there is a misconception that people are managed 'elsewhere' in the system, so primary care can be overlooked.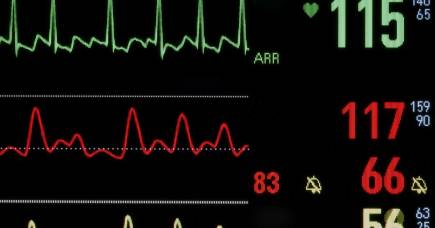 And for some GPs these hurdles are simply too challenging.
"We really need to dispel some myths," says Dr Palmer. "When people with a mental illness present to doctors, the focus can often be on managing mental health symptoms and not physical health.
"But, just like any other smoker visiting their GP, people with severe mental illness need to be offered cessation support, for example."
People with severe mental illness visit their GP around 9 times a year, presenting an opportunity to do more to lower their risk of cardiovascular disease.
In a paper recently published in the Australian Journal of General Practice, Dr Palmer and her team considered the existing evidence – which involved looking at 16 separate studies - for the most effective ways to help people with severe mental illness adopt a healthier lifestyle.
"The evidence is patchy, but using medicines like metformin for weight loss or Zyban SR to quit smoking, show some promise.
"The best option we have, though, is to apply what we know works in the general population until we can develop more specific guidelines."
As part of a wider international effort to stop any patient falling through the cracks, Dr Palmer and her team have worked with people with severe mental illness to co-develop a new model to help address cardiovascular risk.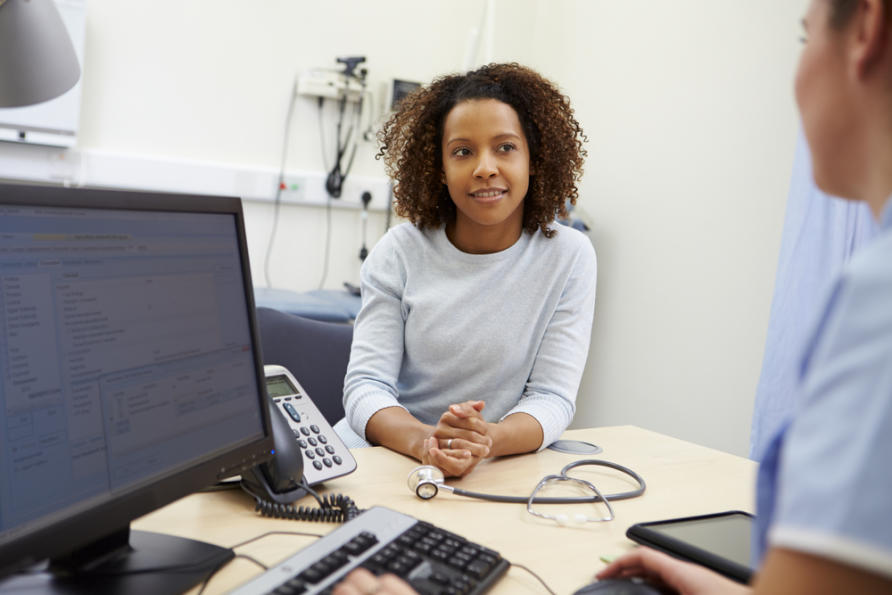 Called Assertive Care, the program will be based in GP clinics and community health centres, and address the multiple risk factors that contribute to cardiovascular disease including smoking, lack of exercise, high blood pressure, high cholesterol and poor diet.
"A trained nurse will undertake a risk assessment with the patient, have a conversation with them, and talk about their cardiovascular risk score overall," says Dr Palmer.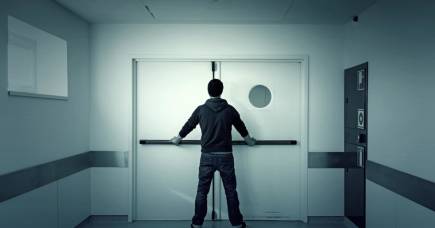 "Then they'll tailor treatments to the individual and work with GPs and other allied health members to support people to enact changes to improve their physical health.

"Patients will keep working with that nurse for a year, so they'll have lots of support with the changes they're making."
The team are about to embark on the first randomised controlled trial, funded by Australia's National Health and Medical Research Council, to test Assertive Care's effectiveness.
The trial will run in primary care clinics in Victoria from mid next year, and involve 550 people with severe mental illness in both the intervention group (patients who receive the program) and the control group (patients who don't).

"We're using a positive approach in the program," says Dr Palmer. "It's all about pro-active outreach, which draws on successful assertive community treatment models from psychiatry.
"We'll be reaching out to identify and screen people living with severe mental illness who come into the clinic, and building support to prevent them falling through the cracks.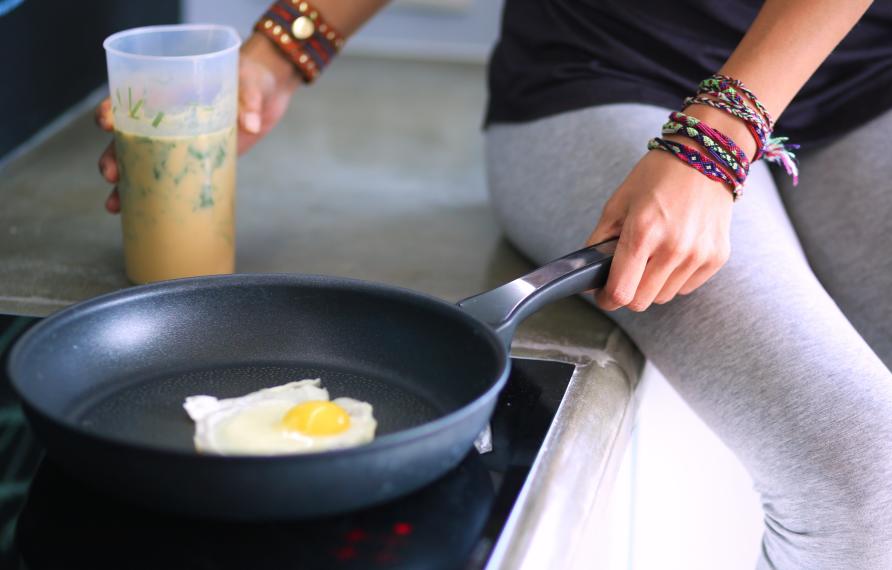 "We'll work with them to address multi-factorial risk, which is innovative and challenging; it means we'll address the range of risk factors they're experiencing in relation to cardiovascular disease.
"And it's centred around the individual, too, which is really important with this group of patients. If the program isn't right for them, they won't take part."
In the meantime, though, Dr Palmer says it's time to address the poor physical health experienced by so many people with severe mental illness.
"We already know enough to start addressing this problem. It's time to do more."
Banner image: Getty Images