Pets and Australians: Who has what?
HILDA reveals that almost half of Australian households have a dog, and around two-thirds have at least one pet, with cats and fish also popular at home
Australians like their pets, and for most of us by far, the dog remains our best friend.
For the first time, the Household, Income and Labour Dynamics in Australia (HILDA) Survey that covers 17,000 Australians annually, has asked participants about pets.
It shows that close to two-thirds of us have at least one pet.
Patterns of pet ownership can help researchers explore which individuals are more likely to own a pet and how pet ownership is associated with individual wellbeing, as measured by life satisfaction, mental health, and general health.
"The results show that pet ownership in Australia is quite high, with almost 62 per cent of people owning at least one pet."
That's according to HILDA researcher Dr Ferdi Botha from the University of Melbourne who co-authored the chapter with Professor Roger Wilkins.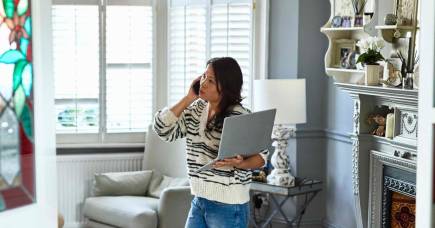 While this figure is similar to pet ownership in the United States (65 per cent), it is much higher than in the United Kingdom (41 per cent) but lower than reported rates in Argentina, Brazil and Mexico.
Among pet-owning individuals, dogs are by far the most popular. Almost 72 per cent of pet-owning people – which is 48 per cent of all Australians – have a dog.
Cats are the next most popular pet, with approximately 37 per cent of pet-owning people having a cat.
The next most popular pets are fish at 18 per cent, followed by birds at 16 per cent. Some 3.6 per cent pet owners have a horse, and 17 per cent have some other type of pet.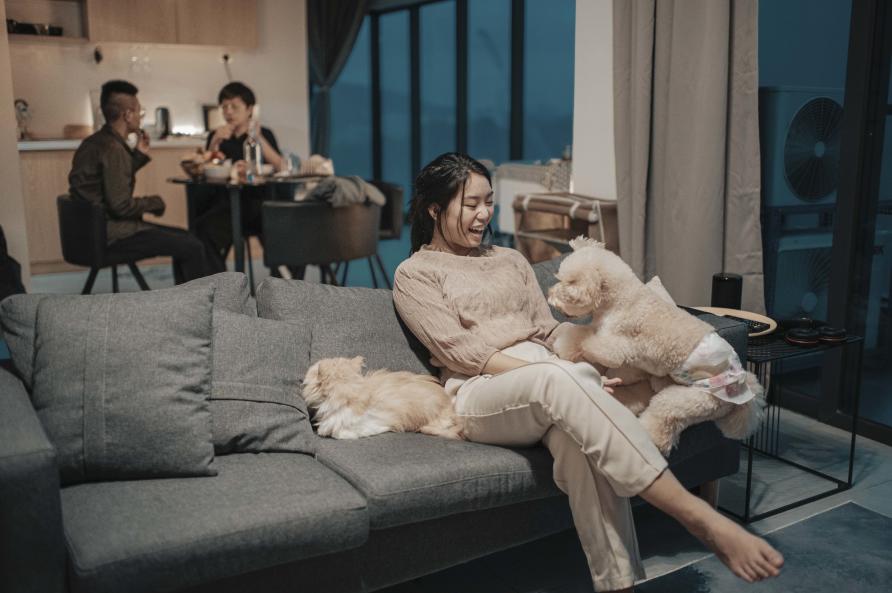 It should be noted that these categories are not mutually exclusive, says Dr Botha, since a person may own more than one type of pet.
"But we do know that approximately 59 per cent of pet owners have only one type of pet, while 24 per cent have two types of pets and 17 per cent have three or more pet types," he says.
The researchers also looked at how personal characteristics differ between pet owners and those who don't own pets.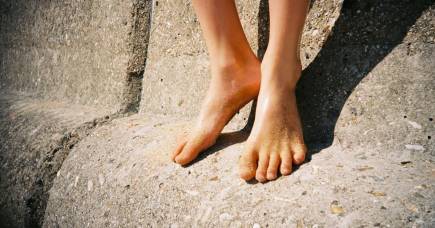 They found that pet ownership was more prevalent among people aged under 65.
People aged under 25 or aged between 45 to 54 are particularly likely to be pet owners.
People aged 15 to 24 account for 9.8 per cent of people who don't own pets, but 14.9 per cent of people who do. Similarly, people aged 45 to 54 account for 9.6 per cent of people who don't own pets, but 15.2 per cent of pet owners.
In contrast, people aged 65 and over account for 22.5 per cent of non-pet owners but only 11.1 per cent of pet owners. The older age groups have a relatively high proportion of cat owners compared to dog owners.
"These results probably have a lot to do with life stage," Dr Botha says. "Older people are possibly less likely to want to maintain an active dog as a pet."
The survey also revealed some characteristics about pet owners in relation to their income and housing.
People with a dog (and no cat) have a mean equivalised income (household income adjusted for the household size and needs) of just under $A60,000, whereas mean income is roughly $A55,600 for those with a cat (and no dog).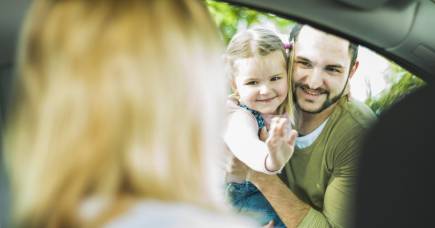 People with pets are slightly more likely to have children. Among people with pets, about 46 per cent have children, whereas 40 per cent of non-pet owning people have children.
As we might expect, 90 per cent of pet owners reside in detached houses, says Dr Botha.
"In contrast, 19 per cent of people with no pets live in flats, and as we might expect, the proportion of cats is larger for people in a flat who have less space than many types of dog would require."
In terms of relationship status, the majority of pet owners are young couples and couples with dependent children. In households that have a dog, 46 per cent are couples with dependent children.
Pet ownership is also more common in our most populous states of New South Wales, Victoria and Queensland.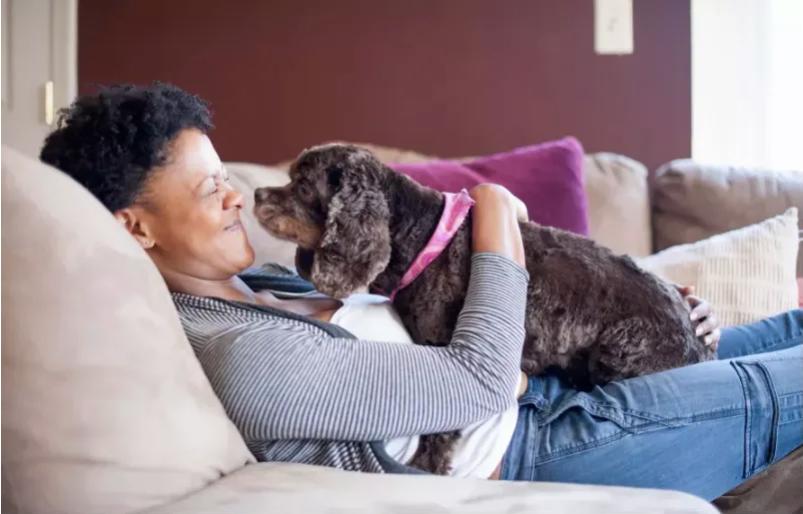 HILDA survey respondents were also asked to self-report their wellbeing and life satisfaction.
Participants were asked, "All things considered, how satisfied are you with your life overall?". Responses can range from 0 to 10 – the higher this score, the more satisfied a person is with his or her life as a whole.
"We found no differences in life satisfaction or the likelihood of being in poor general health between pet owners and non-pet owners, Dr Botha says.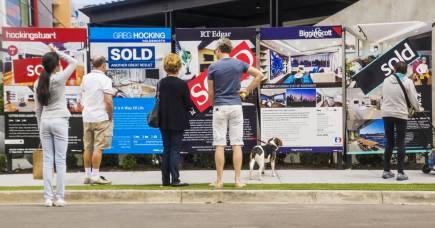 "However, somewhat surprisingly, we did find that pet owners are 2.6 percentage points more likely to report being in poor mental health than people who don't own a pet."
That prompted the researchers to look closer at only those individuals who own pets to determine whether there are any differences in wellbeing outcomes across people owning different types of pets.
Compared to people with a dog (but no cat), those with cats (but no dog) are about 0.1 points (on the 0-10 scale) less satisfied with life.
Also, people who own a dog and a cat report about 0.9 points lower life satisfaction relative to those with a dog but no cat.
They are also 1.8 and 3.2 percentage points more likely to report poor general health and poor mental health, respectively, relative to people with only a dog (but no cat).
Overall these associations suggest that cat owners – particularly those who also own a dog – may have somewhat lower wellbeing than other pet owners.
But Dr Botha emphasises that this doesn't imply that cats cause lower wellbeing, it is simply an association.
"It may be that people in poorer health and with lower life satisfaction would be worse off if they did not own the cat," he says.
University of Melbourne psychologist Dr Luke Smillie suggests that one possibility is that people who experience lower wellbeing seek out a feline housemate for companionship, but added that this wouldn't explain why we don't see the same for dogs, or other kinds of pets.
"Another possibility, owing to the strong overlap between personality and wellbeing, is that this finding reflects the personalities of cat owners," Dr Smillie says.
Studies show that cat-owners typically have lower levels of extraversion, meaning that cat owners tend to be quieter and more reserved compared dog owners.
Dr Smillie explains that extraversion is one of the strongest-known predictors of wellbeing measures like life satisfaction.
So, this finding may be more of a reflection on what the typical cat owner is like as a person, rather than any causes or effects of having a cat.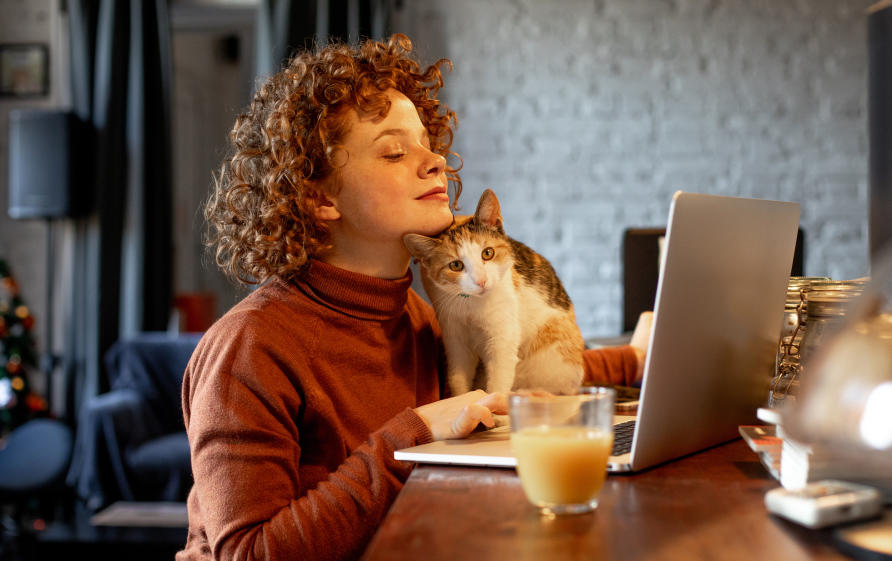 "Importantly, being a few points lower than average on measures of wellbeing doesn't mean that one is miserable," he added.
"A broadly happy and satisfied life allows for a range of emotional intensities, from the most buzzing dog owner to the most chilled cat owner."
Banner: Shutterstock