Homelessness and violence
For young people experiencing homelessness, violence and its threat can become a daily issue of survival and protection
"The longer you spend homeless the more damaged you become."

Emily* is a 21-year-old woman experiencing homelessness in Melbourne. We've met her at a youth homelessness support service, and she is talking with us as part of our research into the experience of violence among young people experiencing homelessness, both as victims and perpetrators.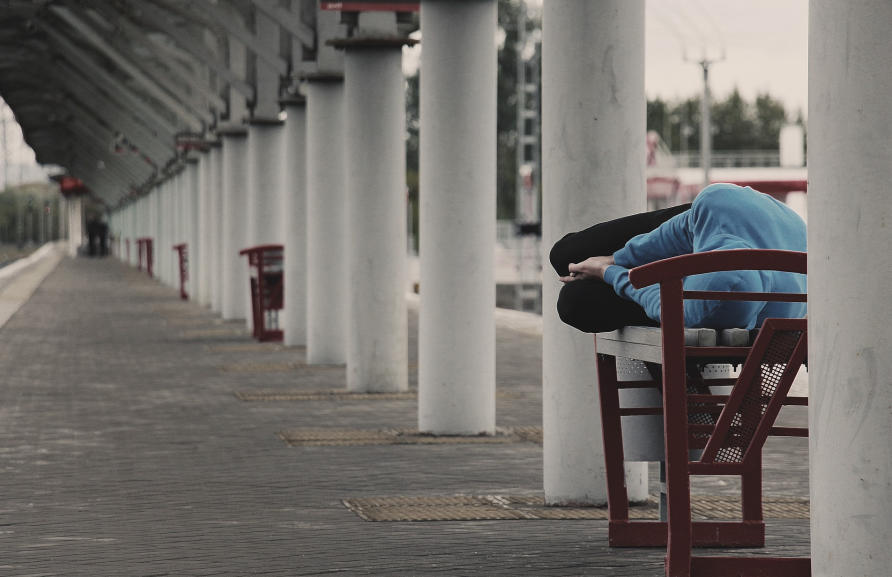 She holds a cushion close to her as we talk. She tells us about not having a home to go back to, a bed to rest in, a kitchen to cook in, a shower, a toilet or a space to call her own.
Experiencing homelessness is exhausting, it's difficult and ultimately, dangerous.
According to the 2017 Mission Australia Youth Survey, more than 15 per cent of Australian young people (aged 12 to 24 years) experienced homelessness in 2016.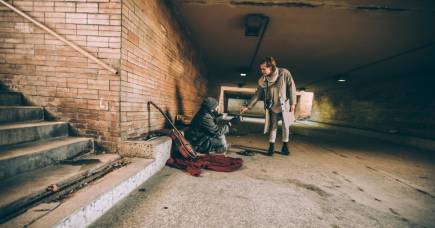 Australian research investigating the level of violence these young people are exposed to is scarce, however research on violence internationally suggests that up to 54 per cent of homeless young people have been physically assaulted, and 45 per cent have physically assaulted someone.
For homeless young people, the need to protect yourself is as much a priority as finding something to eat, keeping warm and obtaining shelter. The search for security, day and night, doesn't stop.
"I got surprised and shocked just by the amount of shit that goes on," 23-year-old Shaun* tells us.
The raw daily experience of what it's like to be homeless, and the damage it does to these young people, often gets lost in debates over providing social housing.
But, the recent horrendous bashing and murder of a 25-year-old homeless woman in Melbourne, for which a 27-year-old homeless man has been charged, is a stark reminder of just how vulnerable these young people in our community are.
Homelessness is more than 'rough sleeping' where young people may be sleeping in a park or building, or directly on the street. It includes young people who are 'couch surfing' or sleeping in their car, as well as those accessing crisis or temporary accommodation. These young people become independent much earlier than housed youth, because they must.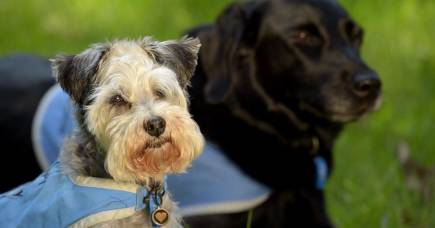 Our research, with homeless young people aged 16 to 25 in Melbourne, is looking to understand how and why young people become homeless, what they go through while they are homeless and how we can support the transition out of homelessness.
To date, we have interviewed over 60 young people who are accessing youth homelessness support services.
In an environment where young people's possessions can easily be stolen and where they can be pushed out of a dry sleeping place just because someone else wants it more – violence and the threat of violence is simply about survival and protecting yourself.
"I wasn't like I'm going to beat this person until they can't breathe, I was like I'm going to beat this person until they can't beat me anymore," 20 year-old Amy* tells us.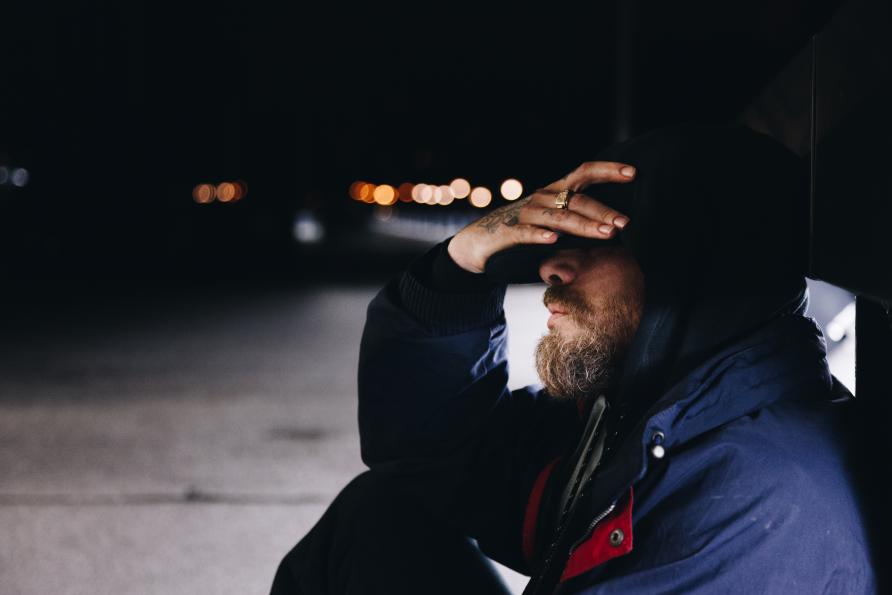 In encouraging homeless young people to talk about their lives, we find that no two young people have the same experiences. But what is universal is young people's need for self-protection and security.
"I'd rather injure somebody else than get injured or hurt or have somebody do something awful to me again," 20 year-old Mia* tells us.
The homeless young people we interview are a picture of resilience in many ways. They navigate instances of violence, day in and day out.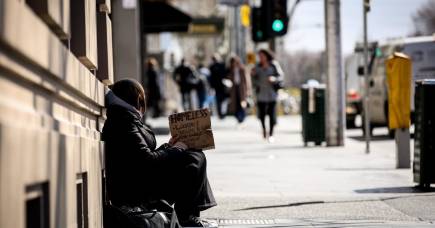 "It's a daily occurrence," says one.
"I watch my back 24/7," says another.
The psychological impact of this regular exposure to violence is a major concern. Most of the young people we talk to display a veneer of defensiveness, and tend to play down the seriousness of the violence they are exposed to. But their tone, expressions and body language express vulnerability and, often, shame about their actions.
"I don't really want to threaten anybody," says one.
"I never wanted to hurt them," says another.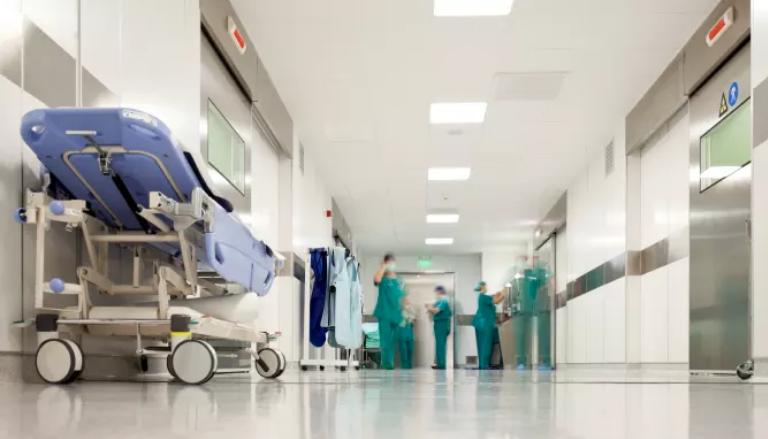 These homeless young men and women describe violence as a "normal" part of life, and when they seek help for injuries they feel health professionals are often quick to judge, blaming them for their own hurts.
"They don't understand why it is someone can be in that position or why they can't help themselves. I wasn't a derelict, I was just homeless. Often you get looked like a derelict though," says Emily*.
What our interviews show, is that this judgement can deter young people from seeking help despite a recognised need for assistance.
"I just bit down on a tea towel and I set my finger back in place," 18-year old Gary* tells us, describing the way he managed an injury on his own after being involved in a fight.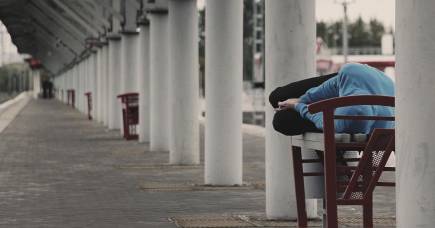 In a world where homeless young people are exposed to serious violence, as victims and as perpetrators, where they lack support from trusted adults and distrust support services, it's not surprising that these young people feel they have to depend entirely on themselves.
"You learn to not be scared anymore," says 20-year old Kate*.
For these young people, survival and securing their personal safety is paramount in an environment where violence is considered normal. Just surviving requires immense strength and resilience.
Reducing exposure to violence among homeless young people requires proactive strategies, which focus on both prevention and early intervention. And we need strategies that address these young people's feelings of shame, vulnerability, and disempowerment.
Homeless young people shouldn't feel they are, as Emily* describes it, "an outsider of the real society."
* Names have been changed to protect anonymity.
Banner: Getty Images