How caffeine helps premature babies breathe easy
Doctors have been using caffeine for pre-term babies since the 1990s, and new research shows the benefits last for years
There's nothing like a good slug of caffeine to keep you on your toes, but it's probably the last thing you'd want to give to a baby.
Yet that's exactly what doctors routinely use to stimulate breathing in premature babies.
Some of us might joke that we can't live without coffee, but that phrase is literally true for these littlest of babies.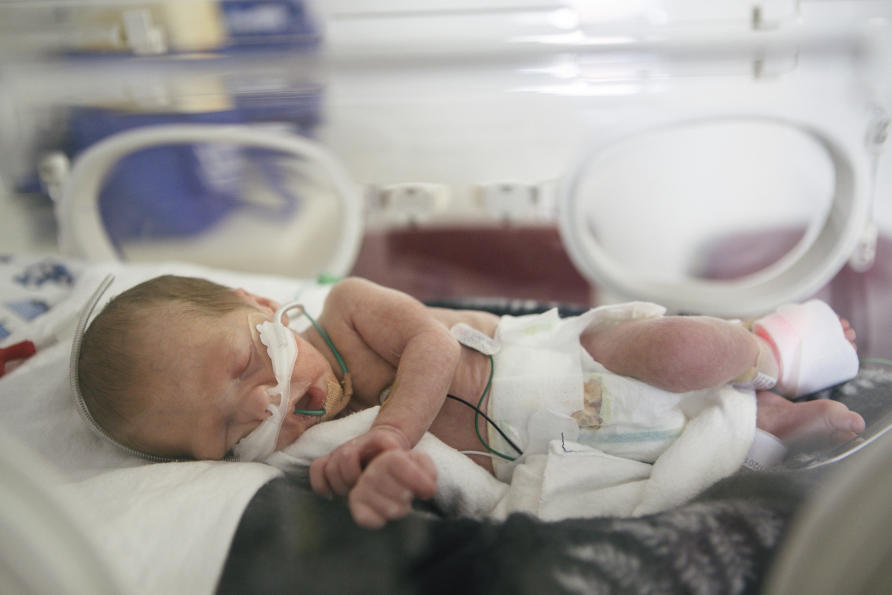 Caffeine has been given to pre-term babies since the 1990s and University of Melbourne Professor of Neonatal Paediatrics Lex Doyle and his colleagues have been keen to monitor the progress of those babies as they grew up.
Now they have published new research on the progress of over 140 Australian premature babies between birth and age 11. They found that the caffeine caused the children no harm, and actually helped their breathing.
Professor Doyle, who works at the Royal Women's Hospital in Melbourne, started caring for premature babies in the mid-1970s when caffeine-like medicines were just beginning to be used. They were caffeine-like because caffeine itself was not available for medical use back then.
"You might think it's the same stuff they serve in Lygon St, and it is, but it's in the medical form rather than a short black," he says.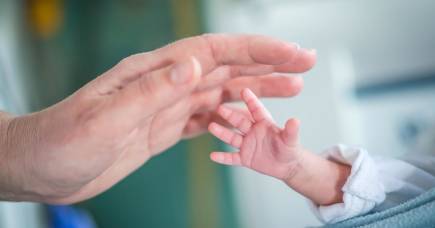 In his early career, ventilators were new and the outlook for premature babies was improving but had a long way to go.
Before ventilators were introduced in the 1970s, medical and nursing staff watched helplessly as many premature babies died because very little could be done help their breathing problems.
He says pre-term brains aren't wired the same way as a fully-developed babies, and this causes problems with their respiratory systems.
"If you are born pre-term you don't have quite the same control over breathing that you would otherwise have. Preterm babies sometimes forget to breathe and don't start again," he explains.
But caffeine appears to stimulate those babies just enough to keep them going.
Professor Doyle says rather than keeping the babies awake – they still sleep most of the time – caffeine seems to "smooth out" the pauses in breathing.
"It does something to the baby's brain. Part of our brain called the respiratory centre controls breathing. It does this automatically all the time. But in premature babies it's not switched on as well as it should be."
Between the 1970s and 1990s, doctors switched to medical caffeine delivered orally or intravenously.
It required fewer doses, no blood tests, was better tolerated by the babies, and helped them breathe on their own earlier.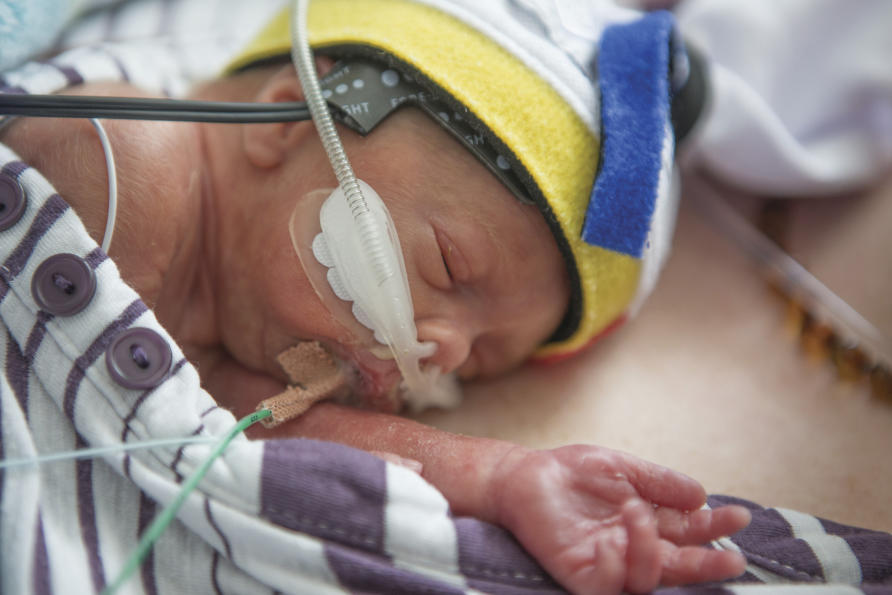 But Professor Doyle and others wondered if the treatment might prove harmful in the long term. Could it damage babies or alter their sleep patterns?
In 2014, a US study found no evidence of any effect on the sleep cycles of children who had been treated with caffeine in the first few weeks after birth.
In the early 2000s a major study of 2006 pre-term babies around the world, including in Melbourne, began.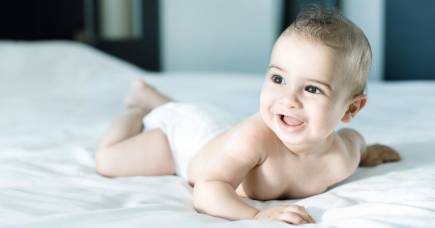 "Some of the babies were given caffeine, some were given a placebo," Professor Doyle says.
The children were checked at 18 months and five years, and the group that received caffeine was found to have not been harmed. In fact those babies who had caffeine in their first weeks had significantly better breathing at age 11 than the control group.
This latest study, published in the American Journal of Respiratory and Critical Care Medicine, was conducted with partners at the Royal Children's Hospital and the Murdoch Children's Research Institute. It followed 142 children, all born weighing less than 1251 grams at birth.
"We found the caffeine group had better ability to get air out. Their lungs functioned better than those children who hadn't had the caffeine," says Professor Doyle.
He says this is likely because caffeine helps reduce lung injury by cutting time spent in ventilators in the early weeks after birth.
"If you are born very early, your lungs are not meant to be exposed to air. They're supposed to be inside the uterus, filled with liquid, in a very low oxygen environment.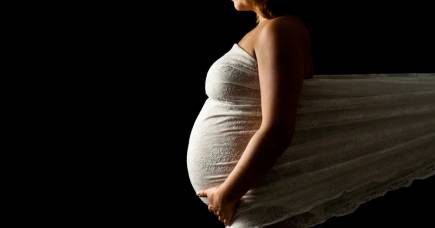 "When you're born, you're forced to breathe air or you die. But this is bad for your lungs if you're a little baby."
Pre-term babies breathe air that is often enriched with oxygen, either by themselves or with the help of a ventilator. This saves their lives, but can also damage their lungs, so the sooner the baby can breathe effectively by themselves – thanks to doses of caffeine over five or six weeks – the better.
"It's always a bit of a race to get the babies to breathe more and more by themselves. Most of them make it, and most survive. But some do end up with lung injury. It means as the children grow up, their breathing ability is not as good as it would be if they were born on time."
Professor Doyle says just because caffeine is a life-saver for tiny babies doesn't mean all babies would benefit from it.
"People think if a little is good, a lot must be better. But we've found many times that a lot is actually worse. So we don't go overboard."
Banner image: Shutterstock