How do young Australians see violence against women?
New research shines a light on young Australians' understanding of sexism, violence and abuse – and highlights that there's more work to be done to change bad attitudes
Young Australians – that is, those aged 16-24 - particularly young men, don't fully understand sexual consent, think controlling relationships are normal and are less likely to act when witnessing sexism and abuse.
As co-lead authors, these are just some of the key findings we are concerned about in the National Community Attitudes towards Violence against Women Survey (NCAS) Youth report, by Australia's National Research Organisation for Women's Safety (ANROWS) and VicHealth.
But while there are some disturbing findings, there is some good news in the report.
Compared to the 2013 NCAS report, more young Australians have a better understanding of violence against women and show greater support for gender equality, while attitudes supporting violence have decreased.
These findings provide us with useful information about our young people's issues and attitudes that can help prevent domestic violence.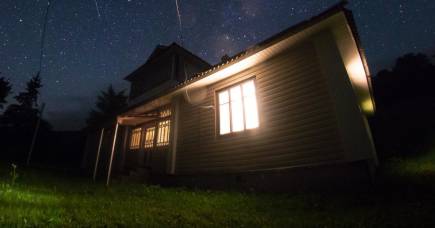 Understanding of violence against women
Young Australians have a high level of understanding that domestic violence includes physical and non-physical forms of abuse – and that comprehension of the non-physical forms of abuse has increased since 2013.
For example, more young people understand that denying a partner access to money is a form of domestic violence; which was 59 per cent in 2013 up to 76 per cent in 2017.
But some of the responses reveal a lack of informed understanding.
Nearly a third of young men, 32 per cent, believe many women who said they'd been raped led the man on and then had regrets.
In reality, nine out of ten women who've been sexually assaulted do not report it to police and false allegations are, in fact, rare.
Issues of control
A notable minority of young men believe that controlling behaviour in relationships is normal.
One in five - 20 per cent - do not understand that repeatedly tracking location, calls or activities through mobile phones or other devices without consent is a form of violence against women.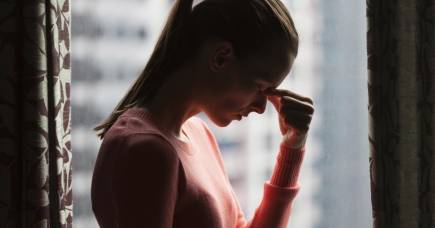 One in ten, 11 per cent, don't think stalking is a form of violence, and more than one in five young men - 22 per cent - think men should take control of relationships and be the head of the household.
Interestingly, 43 per cent of young women and men support the statement that 'I think it's natural for a man to want to appear in control of his partner in front of his male friends'.
Also concerning is that young women and men are less likely than older Australians to understand the gendered dynamics of partner violence.
The evidence is clear that men are more likely than women to perpetrate partner violence and use frequent, prolonged and extreme violence and be responsible for intimate partner deaths.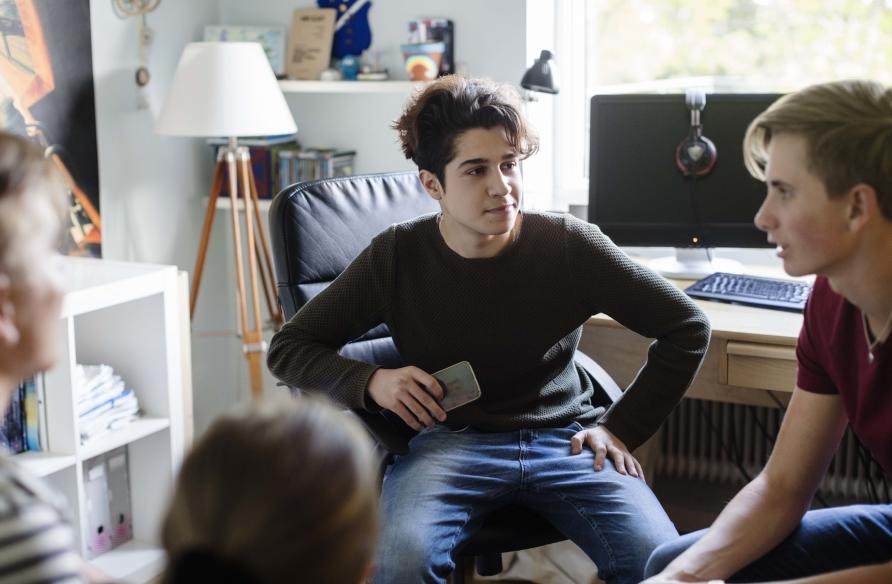 While the majority of young people, 60 per cent, do understand that it's men who mainly commit acts of partner violence and 75 per cent do grasp that it's women who are more likely to suffer physical harm than men, these understandings have fallen from 75 per cent and 90 per cent respectively since 2009.
Issues of consent
When asked about sharing nude images of a woman without her consent, more than a quarter of young people blamed the woman for sending the image - instead of her partner for sharing it.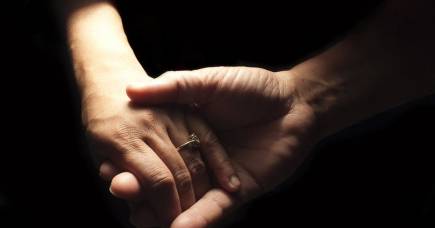 One in seven young Australians, that's 14 per cent, believe a man would be justified to force sex on a woman if she initiated the intimacy, but then changed her mind and pushed him away.
Also concerning is that nearly a quarter of young men think women find it flattering to be persistently pursued - even if they aren't interested.
Our survey shows young people are more likely than older Australians to hold attitudes supportive of domestic violence. This is particularly true of young men.
So, there's work that needs to be done in terms of investing in prevention and education for young men.
Encouraging them to change their views and practices is important, but so is supporting young men to be active bystanders – this means challenging sexist and disrespectful attitudes towards women among their peers.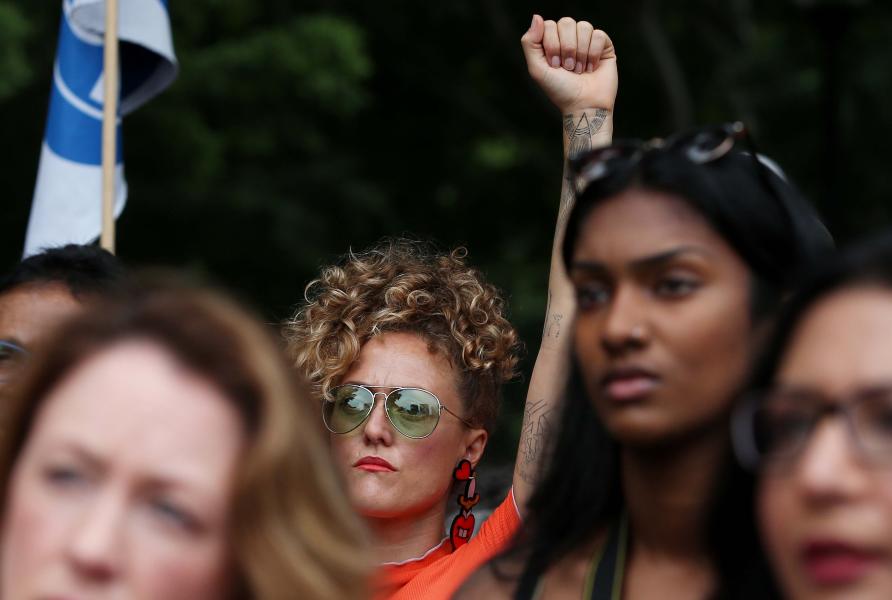 Young Australians taking action
Most young people are troubled by sexism.
Around three quarters of young Australians aren't comfortable with sexist jokes, but only one third said they would challenge it and few thought they would have the support of their peers if they did stand up.
Young people can be encouraged to speak up by the knowledge that the majority of their peers also say they would feel uncomfortable and thereby probably support them if they speak out.
Community disapproval of sexism and disrespect toward women is one of the most effective prevention steps in tackling the issue. Programs and messaging should help young people formulate responses and actions to become the generation that ends violence against women.
It's important to remember that young people's attitudes don't exist in a bubble.
The world around them impacts their views and behaviour – from sexist advertising and social media, to the lack of women in leadership in business and politics.
We need to continue to push for gender equality to change the harmful attitudes and behaviours that are hurting our young people and help put a stop to gendered violence.
ANROWS and VicHealth's report Young Australians' Attitudes to Violence against Women and Gender Equality surveyed 1,761 young Australians aged between 16 and 24 about their views on violence against women and gender equality as part of the larger 2017 National Community Attitudes towards Violence against Women survey.
If you or someone you know is impacted by sexual assault or family violence, call 1800RESPECT on 1800 737 732 or visit www.1800RESPECT.org.au. In an emergency call 000.
Banner: Getty Images