How research can improve outcomes
The 2016 Disability, Human Rights and Social Equity conference
Connecting the needs of people with disabilities with university-led research is central to improving their access and participation in the community.
The 2016 Disability, Human Rights and Social Equity Conference, hosted by the Melbourne Social Equity Institute, tackled these issues in a two-day conference at the University of Melbourne.
The February 4-5 conference set out to encourage researchers from a range of disciplines to include people with disabilities and disabled persons organisations in developing research which focuses on human rights, participation in community life, access to mainstream activities and services, and broader systems change.

Below, Dr Anna Arstein-Kerslake, from the Disability Research Institute, sums up the conference and her outtakes.
In the conference's lead-up, the University of Melbourne's Professor Anne Kavanagh, from the School of Population and Global Health, wrote this thought-provoking article for Pursuit on why society is making people with disabilities sick.
University colleagues Professor Bernadette McSherry, foundation director of the Melbourne Social Equity Institute, and Dr Arstein-Kerslake also wrote on Pursuit that shifting the disability research agenda to eliminate workplace discrimination is a work in progress.
IN SUMMARY: WHAT I TOOK AWAY FROM THE CONFERENCE
By Dr Anna Arstein-Kerslake, Co-ordinator, Disability Research Initiative, University of Melbourne
Well-known disability scholar Mike Oliver once wrote about entering a seminar room full of non-disabled disability researchers and finding a message scrawled on a board: "What do you think you are doing talking about us in this way?"

He later reflected: "What did we think we were doing: pursuing knowledge for the benefit of humankind? Informing policy and practice? Helping disabled people? Building networks? Developing our own careers? Having a freebie at someone else's expense? All of those things probably and more; but also much less.''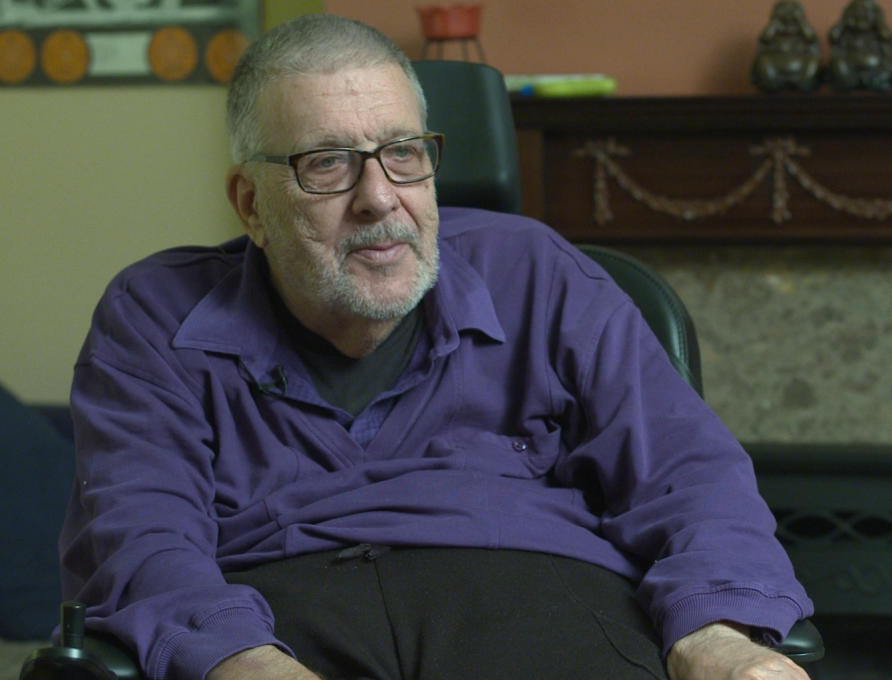 As researchers, we have a responsibility to be constantly reflecting on what we are doing and why. This is particularly true when your research is focused on a marginalised group. We have a responsibility to ensure we are not contributing to the marginalisation – and a responsibility to ensure we are having an impact on alleviating and remedying that marginalisation.
The impetus for organising the conference came both from the increasing momentum in disability research at the University of Melbourne and the gap that we have observed between academia and the disability community. The event brought together industry, academia, activists, and others to explore the human rights and social equity issues that people with disabilities face and, importantly, what responsibility we have as researchers to rectify these existing social problems.

A resounding theme of the conference is the need to include disabled people in research and debates. "This is the 21st century. No research on disabled people should happen without the input of disabled people," says Katharine Annear, Chair of the Autistic Self Advocacy Network.
Participation is the answer to ensuring that we are undertaking research that is emancipatory rather than oppressive.
We now have the 2006 United Nations Convention on the Rights of Persons with Disabilities (the CRPD) as a tool for instigating social change and for guiding our research agenda and research practices. Several of our presenters were involved with the drafting the CRPD.
They illuminated the CRPD as a framework for addressing tangible social problems and emphasised its strength as a legally binding document that gives us an influential avenue into the halls of government and other actors of social change.

Charlotte McClain-Nhlapo, Disability Advisor in the World Bank Group, highlighted there is nothing inevitable about the exclusion of people with disabilities. Instead, a rights framework can help us ensure that inclusion has the space to flourish.

We have to face the reality there is a lot of work to be done before we can celebrate the successful realisation of the rights of people with disabilities. Our society is not yet an inclusive one and it was clear that events such as this conference are important for bringing different actors together to explore solutions.

We will aim our efforts at key lessons learned from the conference and I hope that others will take on this learning and join us in pursuing the key actions for the future that were identified at the conference. Those lessons and actions are:

Five lessons from the conference

1. Participation is the key to informed change.
2. Interdisciplinary collaboration is essential in academia and beyond.
3. There is a place for people with and without disabilities in the struggle towards equality.
4. Relationships are a key component to inclusion.
5. We have a ways to go before we have achieved the realisation of equal rights for people with disabilities.
Five Actions for future disability research

1. Include co-production throughout the life of a research project – from forming the research questions to producing outputs.
2. Always engage with researchers beyond your discipline and engage with people outside the university.
3. Ensure that your research team is inclusive.
4. Ensure your research is responsive to the voices of the disability community.
5. Produce outcomes that directly contribute to social change.
I can now confidently answer the question, 'What are we doing here?' We are working toward equality. We are working towards inclusion. We are working towards creating an academic community that is led by the voice of people with disabilities and acts as a tool for achieving social change.
Friday, February 5
PARENTS WANT DISABILITY SERVICES TO BETTER MEET THEIR FAMILY'S NEEDS
By Henry MacPhillamy
Parents of children with disabilities feel they need to battle for access to services and report feeling isolated, says Dr Elise Davis.
The finding is the result of a joint project between Yooralla and the University of Melbourne. Dr Davis is a researcher in the Jack Brockhoff Child Health and Wellbeing Program at the University of Melbourne.
The project seeks to develop and evaluate a cost effective model of care focusing on the health and wellbeing of children with a disability and their families. Forty parents of children with disability were surveyed. The aim of the study was to explore parents' experiences of accessing services and their recommendations for improving the service model.
Parents were asked:
What good health and wellbeing means for their family;
How disability services currently support their family's wellbeing;
Whether they face difficulties in accessing disability services; and
What they would like from a service provider to support their child's health, function and wellbeing as well as their own wellbeing in the future.
The study concluded that parents feel they need to battle and beg for services and feel grateful when they receive them.
Parents feel isolated, experience much anxiety about the future and feel conflicted about the best use of funds with limited guidance and information on available services.
Parents also want services to be more family-centred and better meet the needs of their child, the study found.
Dr Davis said that the research demonstrates that parents need more support in applying for funding, accessing information and supporting their own and their families' health and wellbeing.
There is much room for improvement in a collaborative service model that puts the diverse needs of individual families first, and enables information to be shared between agencies.
It is essential to make sure that the services provided are tailored to the needs of the families accessing them, Dr Davis says.
"Equality is giving everyone a shoe. Equity is giving everyone a shoe that fits."
SCHOOLS STILL FAILING TO COMPLY WITH DISABILITY DISCRIMINATION LEGISLATION
By Henry MacPhillamy

Understanding of and compliance with disability discrimination legislation is an ongoing challenge in the area of education, says the Melbourne Graduate School of Education's Dr Shiralee Poed.
Access to curriculum on the same basis as their peers is a key to ensuring the full participation of students with disabilities within the education system.
However, despite the enactment of Australian discrimination legislation, the number of disputes between schools and parents in relation to adjustments for students with disabilities continue to escalate.
Dr Poed presented findings from an examination of 92 judicial decisions involving 54 students where the explanation of reasonableness, outlined in section 3.4 of the Disability Standards for Education 2005 (DSE), provided the framework for analysing adjustments to curriculum for Australian students with disabilities.
Discussion focused on:
What counts as a disability when determining adjustments to curriculum;
Whose voice is typically heard when determining adjustments to curriculum;
Whose interests are considered and how these are balanced when determining whether adjustments to curriculum are reasonable; and
How issues of academic integrity are maintained when providing curriculum adjustments.
Dr Poed shed light on how various groups (i.e. educators, parents, students, expert witnesses, lawyers, judges and commissioners) interpret 'reasonableness'. Further, her presentation offered educators and parents a better understanding of how to negotiate curriculum adjustments.
Dr Poed says there is an upward trend in litigation of disability discrimination claims in an educational setting. She says that this upward trend reflects the increased numbers of students with disabilities enrolled in mainstream schools, as well as limited training and understanding of issues pertaining to disability on the part of schools.
The failure of schools to consult with the families of students with disabilities was identified as a major legal issue.
Dr Poed says that a better way of making students voices heard in their education must be found in order to reduce disability discrimination disputes in education.
THURSDAY, FEBRUARY 4

RELATIONSHIP BETWEEN ACADEMICS AND THE COMMUNITY
By Dr Karen Crook, researcher in community planning.
Two presentations stood out for me.
The first was a plenary session with Professor Keith McVilly, Professor of Disability and Social Inclusion and Professorial Fellow at Scope. An engaging and passionate speaker, his academic interests were clearly supported by a great deal of experience in working with persons with disabilities and those who support them.
He made the powerful and moving point that it was not citizenship or human rights, but friendship that matters. This seemed a very human moment that resonated for me with other presentations focussing on the importance of employment and the arts for social inclusion and support.
The other presentation that stood out was by Mary Luckhurst, Ramap Professor of Artistic Research and Creative Practice at the Victorian College of the Arts. She said that in speaking out about the stigma of depression, stand-up comedy was a tool for social change and was increasingly becoming a forum to challenge mainstream depictions of mental health. Performers had followers, which also provided opportunities to develop a community with others who shared similar issues and concerns.
As a former academic, I understand the pressures on academics to produce publications and how time constraints make it difficult to deeply engage with those in community who would most benefit from their work.
I also understand how those in community can sometimes be sceptical about the practical use of academic research and question whether academics can fully understand the issues for those working with groups in need of support.
Sometimes research findings can seem very obvious, and while workers and advocacy groups value the use of research findings in advocacy, the slow nature of academic work often clashes with the need for research to support advocacy in the short term.
I was pleased to meet participants who may not usually attend academic conferences. I spoke to a project manager from a translation agency, a local government social inclusion officer and someone from a rural and regional social welfare agency, among others.
I hope that the Institute continues to provide opportunities for further conversations, perhaps in smaller forums, that will inform future research and encourage practical outcomes from research that will influence policy, enhance practice, ameliorate disadvantage and – most importantly – change lives. @luvzalkemy
GOVERNANCE AND SERVICE PROVISION
By Associate Professor Helen Dickinson, School of Social and Political Sciences, University of Melbourne.
More focus on the person-to-person connection in disability service provision and not just on top-level organisational issues is essential for academics, conference attendees were told on day one of the Disability, Human Rights and Social Equity conference.
Five fascinating papers that explored different policy areas, countries and perspectives, with the common theme of engaging with individuals and communities in order to develop effective services, were delivered to attendees of the Governance and Service Provision session.
Seuwandi Wickramasinghe shared the Banksia Support group model, but David and Ray – two group members – stole the show as they shared their experiences.
They vividly illustrated the importance of understanding and tailoring services according to the interests and realities of those living with younger onset dementia.
The lessons of co-production central to the Banksia example are also crucial to the Building Inclusive Communities programme, led by Victorian local government. Maureen D'Arcy described projects such as Sensitive Santa and Changing Places that are truly impressive and a testament to the role of local government in leading the way on inclusive local communities.
If the first two papers made a compelling case for the involvement of individuals in the design of services, Lil Deverell demonstrated the importance of incorporating the perspectives of individuals in assessment processes.
Traditional assessments of guide dog mobility have revolved around a set of assumptions for people with low vision or blindness, but increasingly people with acquired brain injuries and other impairments can benefit from guide dogs. Lil's new measure helps to ensure that assessment can capture those aspects that are important to individuals and their lives.
The final two papers took us on a religious turn. Khairil Mokhtar and Ikmal Tah joined us from Malaysia to outline ideas about how Islam can be used to aid the fulfilment of the UN CPDR and promote human rights and social justice for people with disabilities.
Nathan Grills similarly explored the promotion of disability inclusion through religious organisations in Australia and India. Both presentations demonstrate the gains to be made in the inclusion agenda through the engagement of different faith communities.
The overwhelming message from this session is that although we can often get unduly focused on the formal governance structures of services, organisations and programmes, perhaps the greatest impacts are to be realised through the less "formal" and more relational components of governance. One thing is for certain, our panel achieved where many have failed and brought the topic of governance to life.
SUPPORTED DECISION-MAKING: VIEWS FROM THE COALFACE
By Louis Andrews
Mental health practitioners are generally embracing supported decision-making despite concerns about resourcing constraints and patients with complex needs, researchers say.
The preliminary findings of focus group interviews with mental health consumers, carers and health practitioners were discussed at the conference.
In the focus groups, conducted in November 2015, participants were asked their views on what 'supported decision-making' means in the mental health context, and what barriers exist in practice.
Supported decision-making involves helping people with disability — including cognitive and communication impairments — make and communicate their own choices about treatment. It challenges the traditional 'substituted decision-making' paradigm, where doctors make treatment decisions based on their view of what is in a patient's 'best interests'.
"Supported decision-making is particularly important in the mental health field because, when a person is detained involuntary … because there has been an assumption that a person has all decision-making [capacity] taken away from them," says Professor Bernadette McSherry, Foundation Director of the Melbourne Social Equity Institute.
The importance of validating the choices of mental health consumers emerged as a consistent theme in the interviews.
Dr Lisa Brophy, senior research fellow at the University of Melbourne's Centre for Mental Health, says health practitioners were "very supportive of the idea of supported decision-making in whatever way they understood it, but they tended to make a lot of qualifying remarks".
She says health professionals expressed concerns that the 'very complex needs' of some patients made supported decision-making impractical.
"A lot of people thought they were working with very vulnerable people, and supported decision-making was difficult in that context," Dr Brophy says.
Particular concerns were raised regarding younger and older mental health consumers.
"That's one area that is actually a very neglected aspect of the discussion around supported decision-making – older people with cognitive decline and serious mental health issues," Dr Brophy says.
Medical practitioners also raised concerns about the time and resources required to help a patient articulate their own decisions about treatment.
"It's a very hard one, and we've got a lot more work to do to unpack what we're hearing about time and resources, but it is definitely one of the important themes when we talk about the challenges," Dr Brophy says.
DISCRIMINATION AND JUSTICE
By Louis Andrews
Australia's anti-discrimination laws need "significant renewal, refreshing and perhaps refocusing", Tasmania's Anti-Discrimination Commissioner says.
Robin Banks told the conference discrimination laws in Australia and the world failed to tackle prejudice and unconscious bias.
Ms Banks said anti-discrimination statutes tended to focus on overt acts of discrimination, while failing to address subtler forms of discrimination.
The Commissioner noted that the notion of 'indirect discrimination' – barriers that unintentionally disadvantage people with certain attributes – was also problematic.
"We get a very different response to calling these barriers discrimination, because we get the response: 'I didn't do anything deliberate'," Ms Banks says. "Can and should discrimination law be more reflective of prejudice? Is the classification of these systemic barriers "discrimination" useful, or should we call it something else?"
Dominique Allen, senior lecturer at Deakin Law School, also suggested anti-discrimination laws were hamstrung by a focus on individual grievances rather than systemic issues.
"It relies on the individual to do something to address discrimination," Dr Allen says. "Simply put, they've got to name, blame and claim.
SEXUAL EXPRESSION, DISABILITY AND HUMAN RIGHTS
By Louis Andrews

Disability and queer rights activist Jax Jacki Brown has called for a more positive approach to sex education and sexual expression for people with disability.
Ms Brown told the conference sex education "shouldn't focus on what we can do … but what we can do, what we want to do".
While sexual expression is a human right, it can also be a profound source of disadvantage for people with disability.
"People often talk about a 'sex life'. I think that can be a bit of a privileged position," Ms Brown says.
People with disability often required help to express themselves sexually. "That often blurs or troubles the public/private divide, between what we think of as public and what we think of as private."
Ms Brown drew a connection between barriers to sexual expression and high rates of anxiety and depression among people with disability.
"[It is] because we're living in a society with the unrelenting pressure of otherness and discrimination. It's not a personal issue, it's a social issue. It's an issue of discrimination."
Banner Image: Leslie Holding. Checkered Flowers, 2010. Acrylic on paper, 42 x 59cm. From the The Cunningham Dax Collection. The Cunningham Dax Collection, which is part of The Dax Centre, consists of over 15,000 artworks created by people who have an experience of mental illness and/or psychological trauma.