I've seen the value of The Voice in action
Tiwi Islanders proudly pursue their own social, health, economic and cultural wellbeing. Working with them has shown me the value of an Indigenous Voice to Parliament
Aboriginal and Torres Strait Islander readers should be aware that this article may contain images of deceased persons.
Take a ferry out of Darwin in Australia's Northern Territory and head north across the shallow Arafura Sea. About two-and-a-half hours later you'll bump up against the Tiwi Islands at the town of Wurrumiyanga.
When you jump off, you'll be standing in a place inhabited by the same community for thousands of years. The Tiwi have managed the land and its bounty. They have used their knowledge to utilise its resources while caring for their country.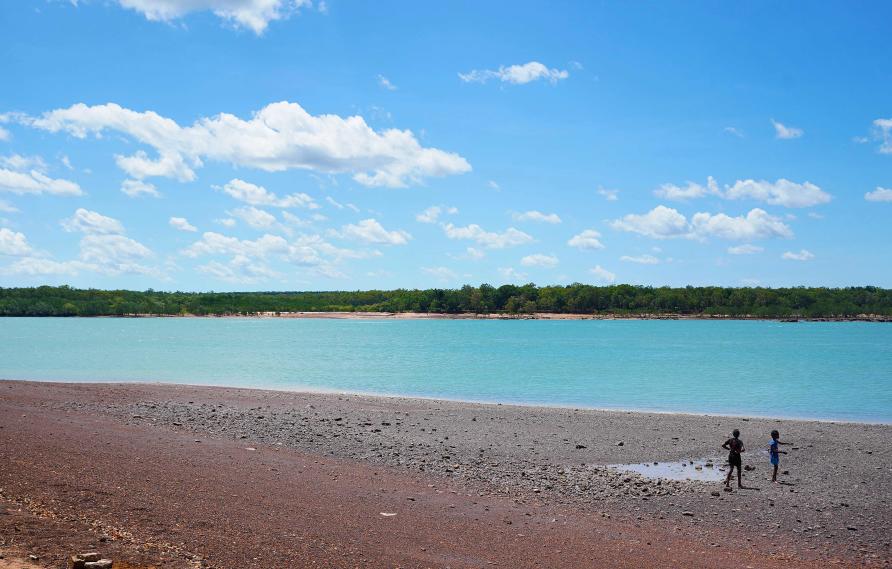 Tiwi Islanders proudly pursue their aspirations for their social, health, economic and cultural wellbeing.
They mostly have dominion over all aspects of their lives. This makes the Tiwi an unfortunate exception in Australia, where many Indigenous communities have been forced from their lands and are denied comparable opportunities for self-determination.
Aboriginal and Torres Strait Islanders have suffered 235 years of colonial settlement. They are among the most incarcerated people on Earth.
They die younger and are maligned by people and policy alike.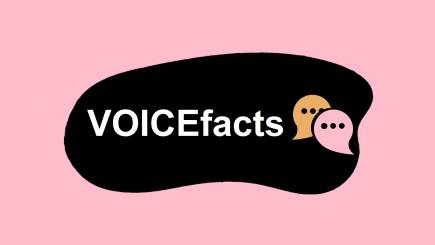 Many well-meaning attempts to improve the lives of Indigenous Australians – like 1987's Royal Commission into Aboriginal Deaths in Custody and the Closing The Gap strategy – have not worked. The almost 40-year-old recommendations from the Royal Commission have still not been implemented and the gaps in health, education and life expectancy remain unclosed.
I believe one reason why these kinds of attempts fail is there is little real opportunity for Indigenous people to get in the ear of those who are making decisions – the politicians and policymakers.
Instead, people far away write the policies or turn thought bubbles into law.
This is one reason why I will vote yes at the 14 October referendum for a permanent Voice to Parliament for Indigenous Australians.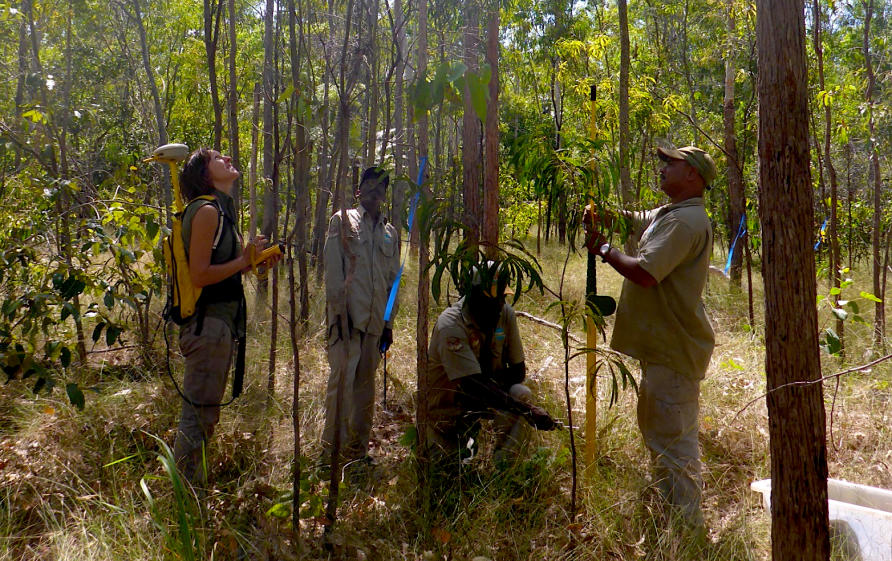 But there is another reason.
I have seen the good things that happen when Aboriginal people have their own voices formally a part of the affairs that concern them. When they don't have to rely on the government of the day or a sympathetic politician or public servant.
I have seen the good that happens when people from different cultures walk together in trust.
I'm an ecological researcher. I don't want to be yet another non-Indigenous person to tell Aboriginal and Torres Strait Islanders what is good for them. Or a starry-eyed idealist who thinks the Voice will alone solve systemic injustices.
I simply offer my own experience.
For many years, the Tiwi Land Council have been developing a commercial economy based on forestry, fishing, tourism, and mining. They want their people to have a quality education, good health, strong culture and secure jobs, while caring for Country.
Nine years ago, the Council asked if the University of Melbourne would provide independent scientific advice to help the Tiwi sustainably develop their economy.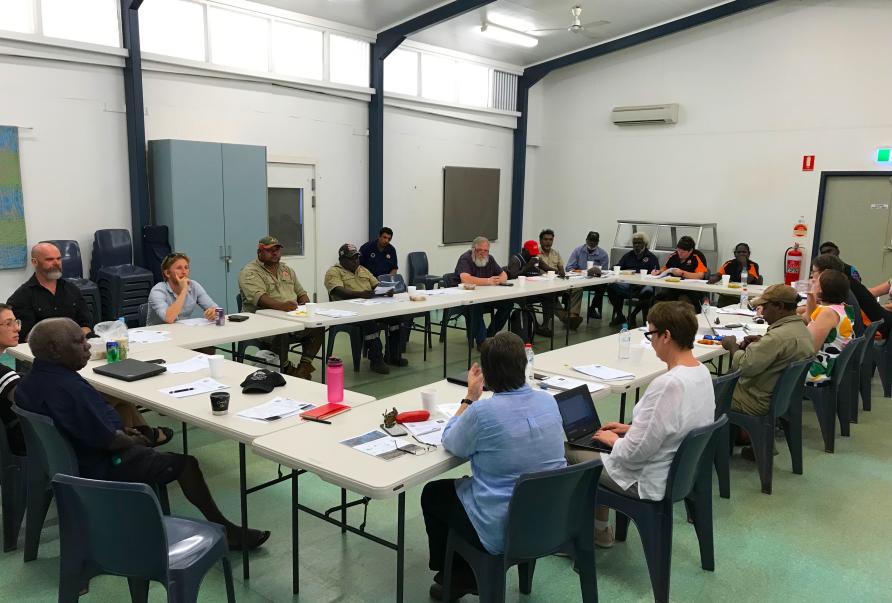 There was a lot to work through; protecting biodiversity while restarting a forestry industry, recording and managing coastal erosion, caring for turtle and dugong, and managing the environmental risks posed by feral cats and savanna burning.
We formed a Science Reference Committee, which we now call Ngawurra Luwajiri Ngirramini – Sharing Knowledge.
We were all learning as we went, me especially.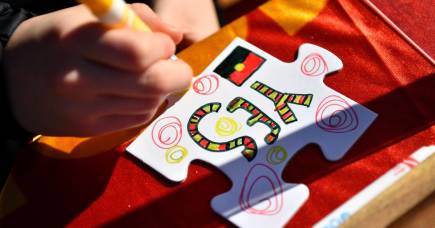 I found the relationship benefited from a clear structure but with enough flexibility to ensure it didn't become ossified by rules. It relied on a high degree of mutual trust and respect.
I learned that because of the way Indigenous people have been treated, many were reluctant to work with people who fly in, do a bare minimum of consultation, and then fly out and produce a report.
Ngawurra Luwajiri Ngirramini helped foster research collaborations, conduct ecological research and monitor plants, animals, and country.
But it would have been impossible without the leadership of the Tiwi – without Tiwi decisions in Tiwi hands.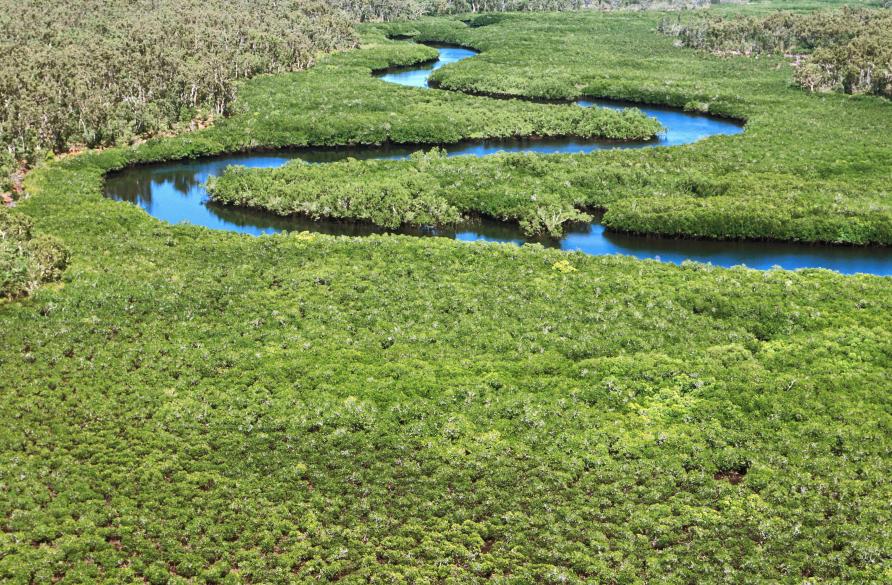 For example, the Tiwi felt federal and Northern Territory governments were not taking climate change, rising sea levels and coastal erosion seriously. We identified researchers who held workshops and did research with Tiwi that showed politicians and policymakers that the effects of climate change in the Tiwi Islands were real and significant.
In 2017, the Tiwi received federal funding to help them develop an Indigenous-owned and run plantation industry by moving from lower value Acacia trees to Eucalyptus.
In 2018, the Tiwi won its application for an Indigenous Protected Area – which means the Tiwi decide how their islands are used, conserved and its biodiversity protected, and how they conduct business with companies who want to buy their wood, mine their resources and visit their tourist hotspots.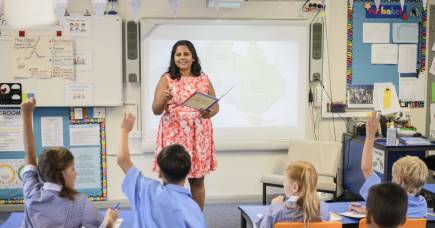 Ngawurra Luwajiri Ngirramini's governing framework wasn't a bunch of rules, but a description of how relations could occur.
It acknowledged differences – because not every Tiwi islander agreed on the balance between land use and conservation. The Tiwi were comfortable with that because it meant consulting among themselves – like every self-determined community.
Ngawurra Luwajiri Ngirramini provided a mechanism to come together, but it also allowed trust to build over time and for the Tiwi to guide the solution.
This can mean the path to decision-making is longer. True consultation and negotiation is important. Sometimes the work is harder. But in my experience, it has meant we avoid knee-jerk reactions that lead to one-sided decisions.
I see the Voice as a macrocosm of this approach.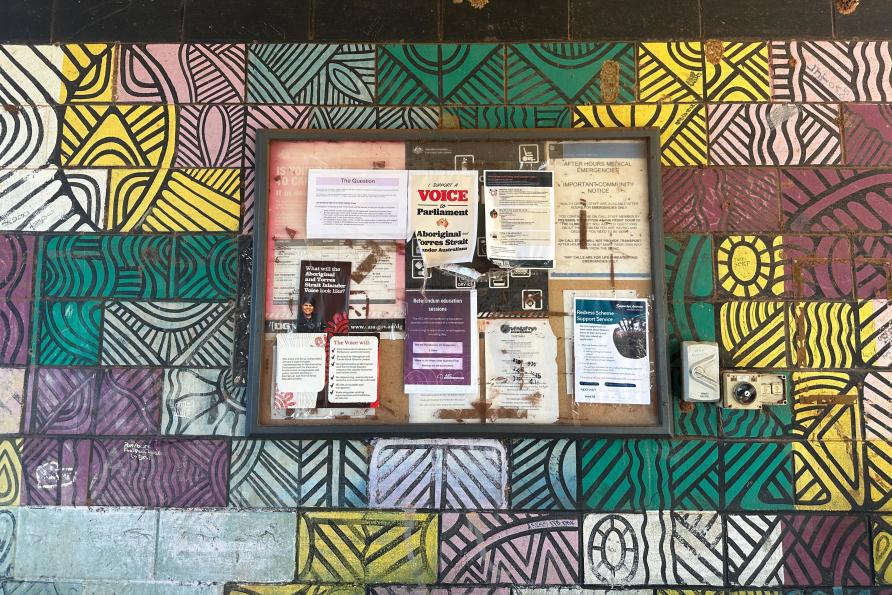 I hope my experience shows how an Indigenous Voice won't take away anything from Australians. Instead, it will do the opposite.
In giving Aboriginal and Torres Strait Islanders recognition in our Constitution, we formally acknowledge they are the first peoples of our country, and they have a right to be properly heard.
We acknowledge their country – and their Voice – was taken from them. We acknowledge that in returning to Aboriginal and Torres Strait Islanders formal and permanent structures for contributing to their future, it gives all Australians a Voice.
Banner: The referendum polling centre in Wurrumiyanga on Bathurst Island, Tiwi Islands/AAP