Immunising kids against pneumonia
Across the Asia-Pacific, too many children are still dying from pneumonia, but a new study in Laos is proving that vaccinating the most vulnerable can protect entire communities
Today is World Pneumonia Day, and although pneumonia is the leading infectious cause of death in children worldwide, it still often lags behind other diseases in terms of recognition.
Pneumonia is estimated to account for 15 per cent of all deaths among children aged under five years old, killing more than 800,000 children globally in 2017.
But many of these deaths are preventable through a vaccine that targets pneumococcus – the bacteria that causes approximately one third of deaths linked to pneumonia.
Laos is one of the poorest countries in the Asia-Pacific region and has one of the highest child mortality rates.
Our new research, the result of a collaboration between researchers at the University of Melbourne and the Murdoch Children's Research Institute (MCRI) in Australia along with colleagues in the Asia-Pacific region, shows that one in five hospital admissions for children under five years of age is due to pneumonia.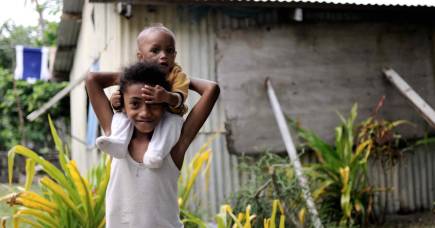 Among these children, one third have severe pneumonia requiring treatment with oxygen.
One of the main causes of death from pneumonia is a lack of oxygen in the blood, which is called hypoxaemia.
Supplementary oxygen is a life-saving therapy, but it is not consistently available across hospitals in Laos. Even when it is available, it can often remain out of reach for families especially in the rural areas.
Our research also shows that pneumococcus is commonly detected among children in Laos, but is often overlooked as a cause of pneumonia because it is so challenging to detect.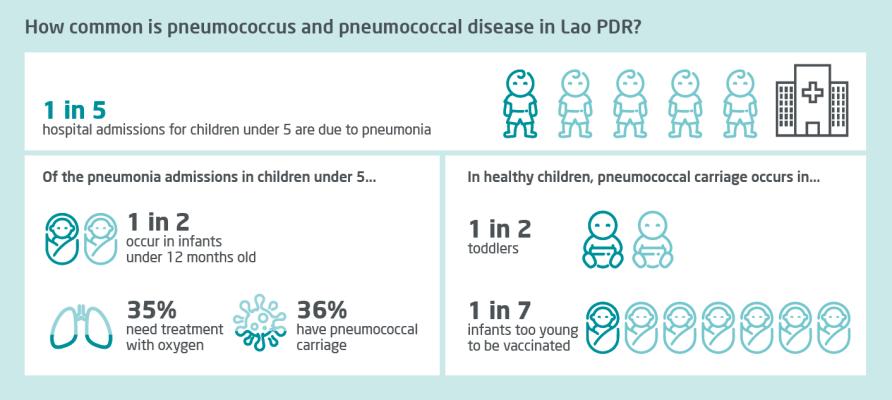 Our team swabbed the noses of healthy children, as well as children with pneumonia, looking for pneumococcus. While most children with pneumococcus in their nose do not have any symptoms, for a small but important proportion, the bacteria spreads into the lungs or bloodstream causing serious infection.
By discovering that the bacteria is commonly carried at the back of the noses of both healthy children and children with pneumonia in Laos, our study highlights that it is likely to contribute to infection.
The importance of pneumococcus as a cause of pneumonia in Laos is supported by our research which found that children who received the pneumococcal conjugate vaccine are 35 per cent less likely to have severe pneumonia that requires oxygen treatment, compared with children who are not vaccinated.
In fact, reductions in disease following vaccination is one of the best ways we have to figure out how much pneumonia is caused by pneumococcus in a particular setting, as it rules out other bacterial and viral causes of pneumonia.
When the vaccine was first introduced to high-income countries nearly 20 years ago, there were unexpectedly large reductions in pneumococcal disease, even among young children and adults who had not been vaccinated.
It turns out that vaccinating children protects the whole community by reducing the spread of pneumococcus. That's because little kids who commonly carry pneumococcus in the back their nose are mostly responsible for the spread of this bacteria.
If they are vaccinated, there is less bacteria at the back of the nose and less spread within their households.
As a result, our team has come up with a new method to measure this and demonstrate 'herd immunity' in Laos.
Lower and middle-income countries like Laos need to make tough decisions about how to spend their limited health budgets.
So, our research provides useful information about the burden of the disease and the impact of the vaccine, which can then help policy makers decide whether to continue funding the vaccine.
This will be particularly important over the next couple of years, as Laos will no longer be eligible for financial subsidies for vaccine funding through Gavi, the Vaccine Alliance.
The Asia-Pacific region lags behind the rest of the world in introducing the vaccine as part of routine childhood immunisation schedules.
Out of a total of thirty-eight countries in the region, there are sixteen countries yet to introduce the vaccine or have only introduced it in a subset of people in the country.
This means more than 45 million children still lack access to the vaccine.
Now, urgent action is needed to ensure equitable access to the vaccine, which will help to protect children against pneumonia and work towards achieving the United Nations Sustainable Development Goals to end preventable child deaths by 2030.
Our research is among the first to evaluate pneumococcal vaccines in Asia; studies like this are rare because measuring pneumococcal disease is challenging.
The existing surveillance system for evaluating pneumococcal vaccine, established by the World Health Organization (WHO), has so far yielded limited results among low and middle-income countries in the Asia-Pacific region.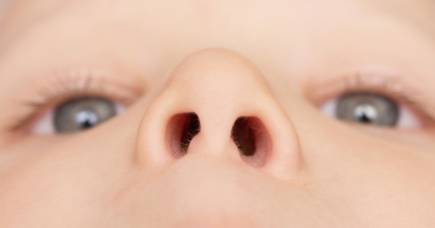 The system uses methods derived from high-income countries, requiring the collection of large numbers of samples which are not currently a part of routine care for pneumonia in many lower resourced regions.
In Laos, we were able to detect just 95 positive blood samples over 14 years of surveillance at one hospital site. Such a small sample from one hospital is likely to be influenced by unrelated factors – such as how busy the hospital is – and is unlikely to well represent the many thousands of cases in the country.
These limitations highlight the importance of integrating local expertise in adapting both interventions and disease surveillance methods.
Our team worked with researchers and policy makers from the Lao-Oxford-Mahosot Hospital Wellcome Trust Research Unit, the Ministry of Health in Laos and the Regional Office of the WHO.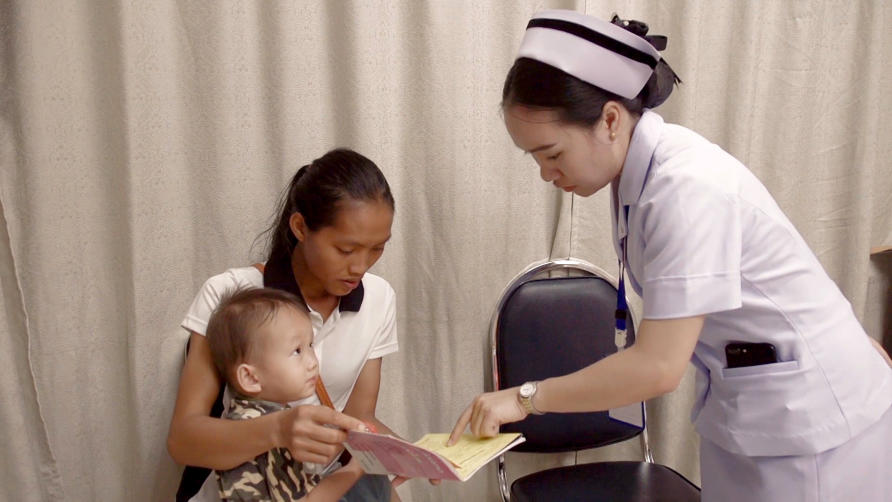 We also combined our expertise in evaluating pneumococcal conjugate vaccines with local expertise in health systems to undertake a series of studies funded by Gavi, the Vaccine Alliance and the Bill & Melinda Gates Foundation.
We tested for pneumococcus using state-of the art carriage testing methods led by Associate Professor Catherine Satzke and Dr Eileen Dunne at MCRI.
This is one of a series of research programs across the region led by the Asia-Pacific Health group at MCRI. And it's collaborations like this one – between governments, the WHO and leading international researchers – that are key to identifying research gaps that will improve pneumococcal disease control in the region.
Our results provide much-needed evidence of how well the vaccine works in the real world and aims to encourage other countries in the region to include pneumococcal vaccines as part of their national immunisation programs.
Banner: Getty Images