Is Our Story respected and valued?
Activist and member of The Sapphires, Dr Lois Peeler AM, explores how respect for Indigenous knowledge could and should change modern Australia in this year's annual Dungala Kaiela Oration
Customary warning: Aboriginal readers are advised that this article contains images and information about deceased persons.
My apical ancestors were River People.
My Mother's mother was Yarmuk of the Dhulanyagan Clan of Ulupna. My father was Woiwurrung on his father's side and Yorta Yorta on his mother's side.
I identify as Yorta Yorta through my Mother and Woiwurrung/Wurundjeri through my Father whose ancestral river is Birrarung (Yarra). I grew up in my Mother's country.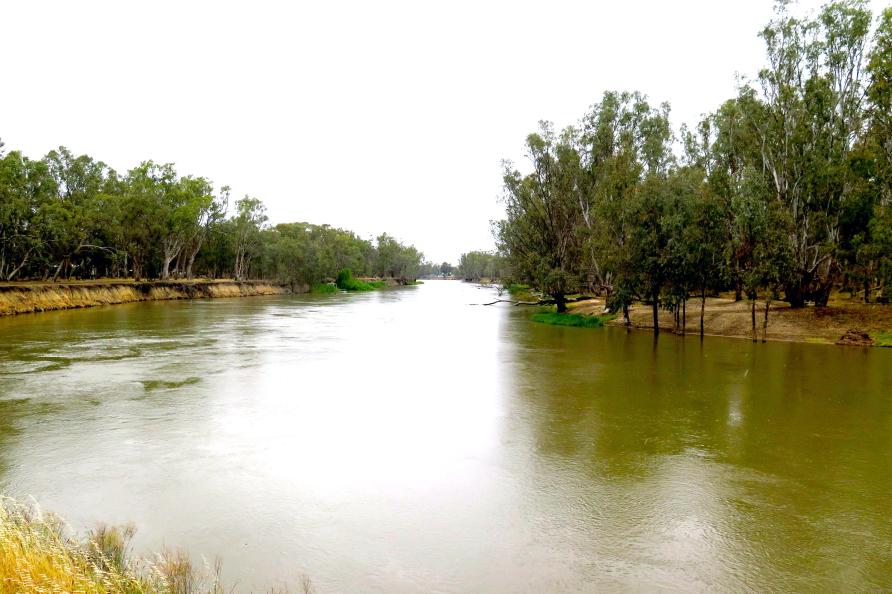 Yorta Yorta people are River People. Our beliefs, traditions, sustenance, existence and stories come from our ancestral river, Dungala.
The Dungala, or Murray River, is sacred to Yorta Yorta Dreaming.
In the Aboriginal world view, the Goulburn and Broken Rivers that feed the Murray are of immense importance.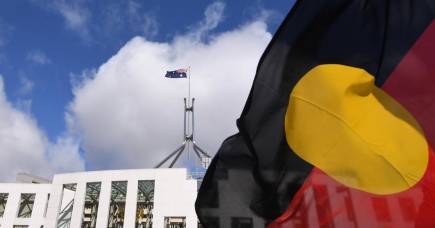 As River People, other rivers that flow into the Murray such as the Campaspe and Edwards rivers are identified as important but of "lesser importance." A senior Elder stated that "it all flows into the Murray anyway, so it's all the same."
In 2008, I undertook an Aboriginal Oral History Project and authored a report as part of the City of Greater Shepparton's RiverConnect Program.
The Cultural Landscape of the Flat chronicled the experiences of Aboriginal people who settled on The Flat following the historic 1939 Cummeragunja Walk-off.
The collection of oral histories was undertaken in a spirit of generosity and a desire by the participants for the wider community to hear and understand an Aboriginal perspective about their lived experience.
As a proud custodian of generations of knowledge, I can work towards recording and disseminating information. However, it isn't only information that is required.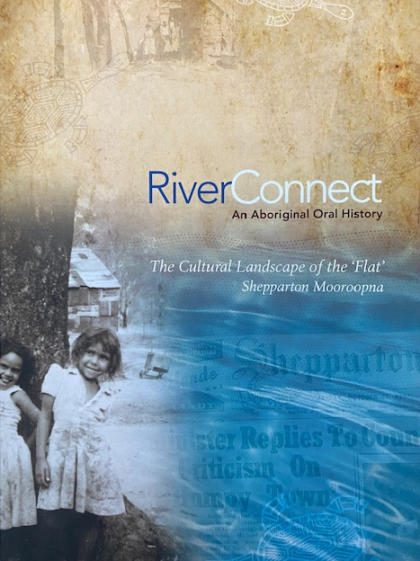 Knowledge acquisition is important, but a singular focus is somewhat misplaced. The imperative is also on hearing. I am not able to effect change on that platform.
But I share with you in the hope that the hearing matches the cost of the sharing.
The importance of the Collected River Stories and History isn't in the acquiesced domain of sharing knowledge – or in the safe keeping of facts and narrative, although that is vital.
The real value is in accepting that the common experience of all humanity is vital for a whole people to survive and thrive.
Believing that all stories have innate power and all stories make for life and strength and connectedness is the beginning of a healthy national meta-narrative.
Until Aboriginal narrative, understandings, knowledge and spirituality are more than curios or benevolent additions to Euro-centric compilations, then there will be no real value in them to non-Aboriginal participants – beyond a salve for colonial cringe and the satisfaction of justice appearing to be done.
Our stories must be transmitted, adopted and held as sacred by all if they are to empower our shared futures.
The value of our oral history is in the identification of the resilience of our People and also in the potential for these stories to add their own richness and depth to the greater Australian narrative.
With the details and facts communicated through the voices and memories of Elders, comes new ways to move ahead as we understand the complexities of our intersections, parallels and collisions.
Aboriginal knowledge and narrative has mainstream importance for survival, emotional health and the general wellbeing of all humanity. We have a rightful place in the academic, philosophical and political arenas that far surpasses the value of preserving Indigenous cultures and ancient ways.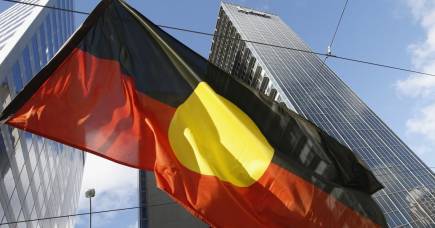 Yes, preservation is important but more important is recognition and interaction with the knowledge that is shared.
The gap in uptake of health, law, relational knowledge and education is still cavernous. Mainstream Australia hasn't availed itself of the library of information on seasons, preservation, flora and fauna – Caring for Country on land and waters that the world's longest living culture embodies.
Only true value and respect will enable this knowledge to be received and utilised in modern Australia.
When such a grand integration occurs, there will be a national identity that rivals any other.
While the many cultures that make up Australia will remain distinct, a new identity where there is national pride in Aboriginal Culture will emerge. Australia will then have a culture as unique and resilient as the animals that live on the land.
As for 'Shared Vision' – well, that will emanate from shared sight.
Sight that is focused on a future where there is equality so deeply ingrained that we look ahead with such congruence so as the vision is richer, greater and brighter for all. The new vision will only be clear when the lens is equally Indigenous and Non-Indigenous.
Embracing new stories and historical experience, then adding them to national curriculum and records won't be enough to affect change to the Australian psyche. There must be some defined action to rebuild, remove and absorb.
Our national DNA needs to be altered. This is no small thing.
The achievements of Yorta Yorta people are a testament to the resilience and strength of our old people who sought to create a better life for the future generations.
Our people have produced accountants, academics, doctors, nurses, magistrates, teachers, poets, principals, preachers, elite sports people, spiritual leaders, senior public servants, community leaders, musicians, musical theatre, writers, actors, artists and singers.
The Cummeragunja Choir was the starting point for singers of all genres; Gospel, Country, Folk, Soul, Pop, Blues, Opera and even Eurovision participants.
Our past leaders were at the forefront of calls for equality and self-determination – consider the historic Day of Mourning held on 26th January 1939 organised by Aboriginal Leaders of the day.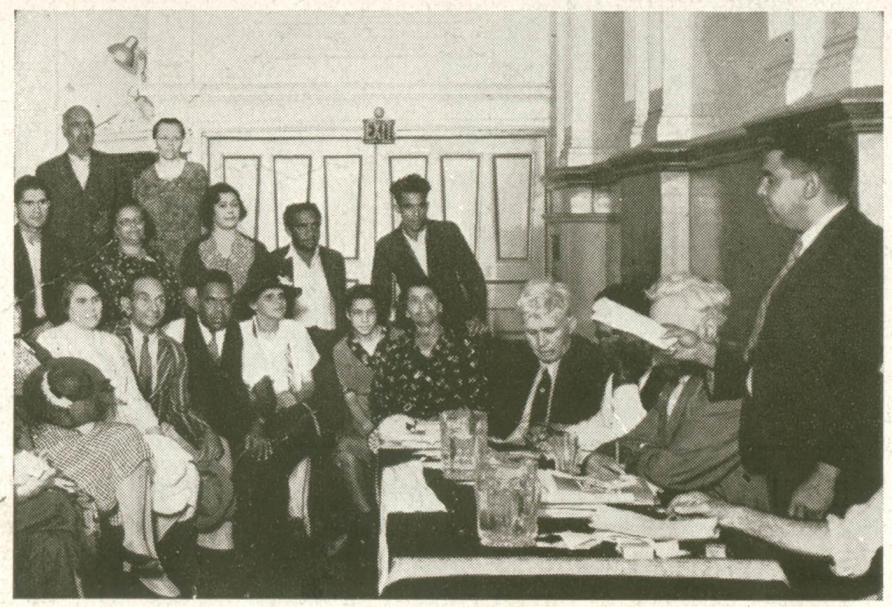 Motivated by lived experience of life on an Aboriginal Reserve, key leaders in the organisation and conduct of the event included our Yorta Yorta people: Jack Patten, William Cooper, Doug Nicholls, and Margaret Tucker.
These are our heroes.
Their names are etched into the history books of Indigenous Australia: They are added to the eons of our stories and reflect our true beliefs and traditions. They embody our spirit.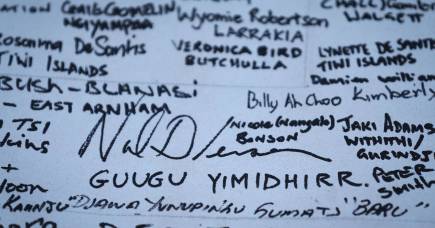 It is my belief that, if Australia is to be whole and vital, these Aboriginal Heroes must become National Heroes that we celebrate with pride and ownership. Not as separated heroes of Aboriginal History, but rather individuals of national significance and pride.
Our people have long called for self-determination and, in recent times, the notion of self-determination has gained traction with governments. I believe, however, that many are grappling with the true meaning of self-determination.
As a People who experienced control of every facet of our lives, we avidly pursue self-determination.
We have a vision. A place-based approach to create a holistic future for our people – our children, youth and elders.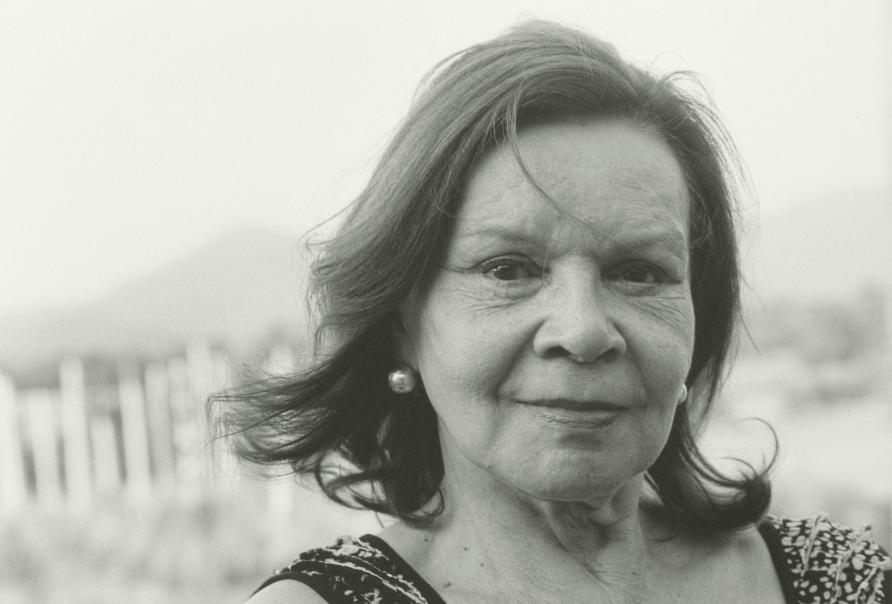 Increasingly, Aboriginal communities across the country are seeking to enter into partnerships to improve the position of our people in a holistic sense. That is the physical, social, emotional, spiritual, cultural and economic wellbeing, bringing about total wellbeing of our communities.
Underpinning all is the invincible spirit of our people, and the spiritual, social and personal relationship and connection with our Ancestral River and environs.
My hope today is that each of you will be able to hear the stories, sense the importance of the River, understand the connectedness – and become one with them.
This is an edited extract of Dr Lois Peeler's Dungala Kaiela Oration co-hosted by the Kaiela Institute and the University of Melbourne. You can watch this year's Oration below.
Banner: Dr Lois Peeler AM/Supplied