Is treating obesity the future of managing type 2 diabetes?
Type 2 diabetes isn't an inevitably progressive disease, but in treating it we must include weight management as a primary goal
Type 2 diabetes is a "silent pandemic", affecting one in 20 people in Australia and an estimated 500 million people around the world.
Its growing prevalence is driven by rising rates of obesity and comes at a high personal and societal cost. Globally, diabetes is one of the 10 leading causes of death and accounts for 12 per cent of health expenditure.
Our bodies rely on glucose to provide the energy we need for everything we do. The hormone insulin, which is produced by beta cells in the pancreas, allows glucose to enter our cells to be used for energy.
Essentially, type 2 diabetes develops when the body cannot respond fully to insulin (insulin resistance) and the beta cells are unable to produce enough insulin to overcome this resistance.
This leads to an elevation in glucose levels in the blood, which can damage our nerves and blood vessels over time. So, diabetes is one of the leading causes of vision loss, kidney failure and limb amputations as well as a major risk factor for heart attacks and strokes.
Currently, type 2 diabetes is regarded as a progressive, chronic disease.
As a result, its treatment focuses largely on minimising its harms by lowering blood glucose levels to reduce the risk of 'downstream' complications, and by treating other risk factors for cardiovascular disease, like high blood pressure and cholesterol levels.
However, type 2 diabetes isn't inevitably progressive.
The metabolic disturbances that drive it – insulin resistance and beta cell dysfunction – are closely linked to abnormally functioning fat cells and are often reversible with weight loss.
Not only can sustained loss of 15 per cent body weight induce remission of type 2 diabetes in the majority of patients who are overweight and have a relatively recent onset of diabetes (less than six years), this 'upstream' intervention has wide-ranging benefits far beyond lowering blood glucose levels. These include improvements in conditions like high blood pressure and cholesterol, fatty liver, obstructive sleep apnoea, and osteoarthritis, as well as improvements in overall quality of life.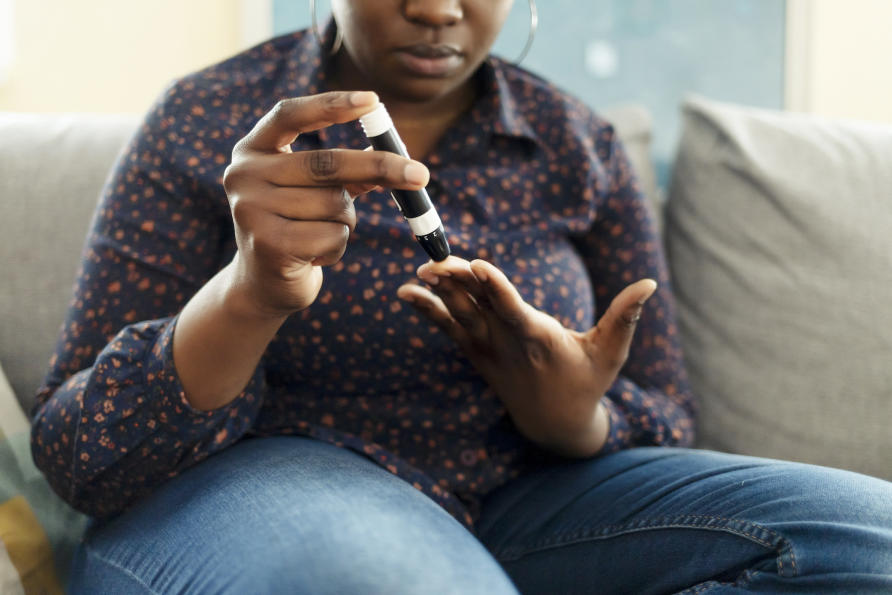 The problem is that for most people, achieving, and in particular, maintaining substantial weight loss is very challenging.
When we attempt to lose weight by dieting, our body responds with a multitude of counter-regulatory changes to defend itself against a loss of body fat.
This is invaluable in maximising our chances of surviving when food is scarce, but makes intentionally losing weight difficult for almost everyone, particularly in an 'obesogenic' environment.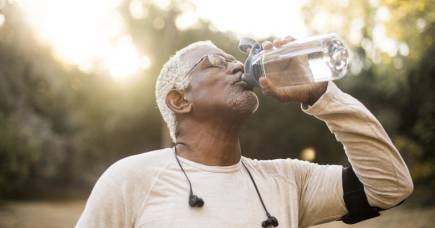 Since dieting only treats the symptom of obesity – excess weight – rather than its underlying biology, it's not surprising that within three to five years, most people have regained most, if not all, of the weight they originally lost.
A number of additional strategies, including medications and bariatric surgery, can help people with obesity lose weight and maintain weight loss.
The medications currently available in Australia for long-term weight management result in an average of five per cent more weight loss than lifestyle interventions alone.
This amount of weight loss has considerable health benefits, but only a minority of people using existing medications will achieve and sustain the double-digit weight loss needed to alter the course of type 2 diabetes.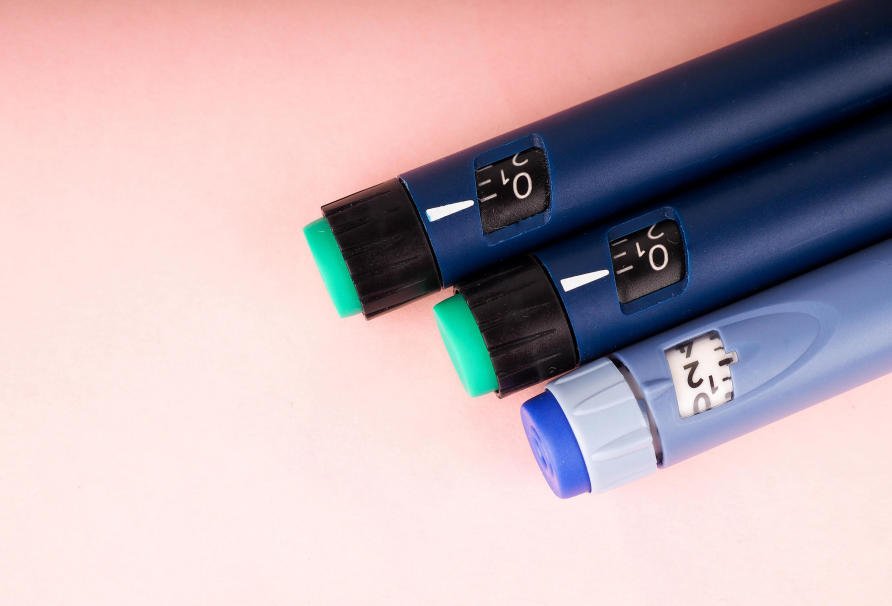 On the other hand, by powerfully counteracting the biological drivers of obesity and type 2 diabetes, bariatric surgical procedures – like gastric bypass and sleeve gastrectomy – can lead to sustained loss of 25 to 30 per cent body weight and remission in more than half of patients with type 2 diabetes, as well as prevention or improvement of its complications.
Although it can have a transformative effect on health, it's clearly not desirable or feasible for major surgery to be the mainstay of treatment for a condition as prevalent as type 2 diabetes.
So, despite substantial weight loss being the only intervention shown to date to induce remission of the disease, most treatment guidelines for type 2 diabetes barely mention it, if at all, because weight loss of more than 10 per cent is considered unattainable for most people.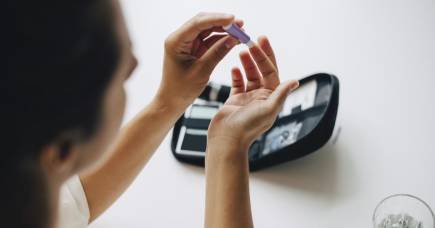 Recently published data from clinical trials of several new medications in various stages of development provide hope that this situation will soon change for people with type 2 diabetes and overweight/obesity.
These medications, including semaglutide, tirzepatide and cagrilintide, replicate the effect of one or more hormones produced by the gut and pancreas – like glucagon-like peptide 1 (GLP-1), glucose-dependent insulinotropic polypeptide (GIP) and amylin.
As well as lowering blood glucose levels, they help people change their eating behaviours by reducing hunger, food cravings and the desire for high-fat foods and have resulted in average weight losses of 10 to 17 per cent in clinical trials
Given the accumulating evidence of the benefits of sustained, substantial weight loss for type 2 diabetes, and the emergence of new tools that will make it more achievable for a larger number of people – I, along with colleagues from around the world, believe that now is the time to add weight loss of 15 per cent to the primary goals of treatment for most people with type 2 diabetes.
It is important to recognise that not all people with obesity have type 2 diabetes or weight-related health problems, and not everyone with type 2 diabetes is overweight or wants to lose weight.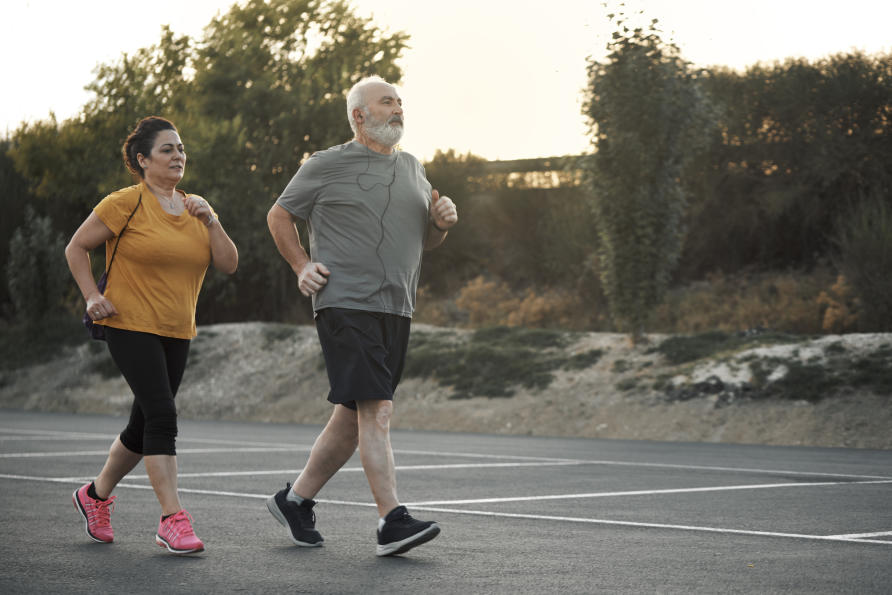 The approach, which our team proposed in The Lancet and presented at this year's annual meeting of the European Association for the Study of Diabetes, focuses on people whose weight is a major contributing factor to their type 2 diabetes and who wish to lose weight.
It is not intended to be simply another means of lowering blood glucose levels.
It aims to proactively interrupt the underlying pathophysiology of type 2 diabetes, reverse or slow down the disease, prevent complications and address the other health conditions related to insulin resistance and excess weight.
Redefining the treatment goals in this way will be a major undertaking, even beyond updating practice guidelines.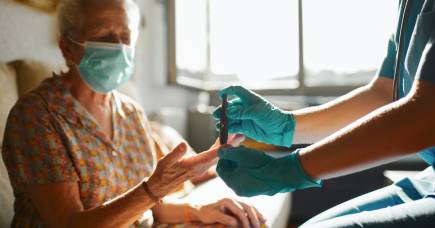 Healthcare providers, especially those managing diabetes routinely, will need training, support and resources to provide effective obesity treatment. Moreover, ensuring equitable access to these interventions needs considerable financial investment, which will be offset by the broad long-term health benefits and reduction in costs associated with the treatment of diabetes and its complications.
The global challenges of the last two years have shown us it's possible to rethink the way we do almost everything. Now is the time to apply this principle to how we think about the management of type 2 diabetes.
People with type 2 diabetes who are interested in weight loss for diabetes remission should speak with their GP and diabetes healthcare team. This approach requires a treatment plan with close monitoring and support. Achieving and sustaining remission may not be possible for everyone. For more information, visit Diabetes Australia.
Banner: Getty Images