Japan's hidden landscape of violent crime
While the shooting of Shinzo Abe shocked the world, Japan has a hidden number of violent crimes – particularly against women
On 8 July, in the city of Nara, the former Prime Minister of Japan, Shinzo Abe, was shot dead while he was campaigning on behalf of the country's Liberal Democratic Party.
The international community responded with shocked questions. How could this happen? Isn't Japan a country with very little crime?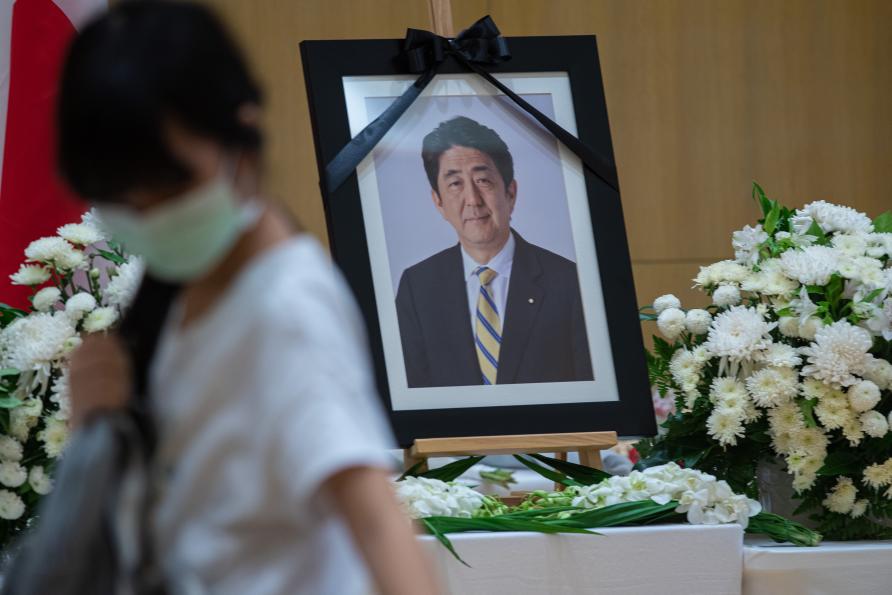 Answers to these questions are complex.
Despite international shock at the shooting of Abe, the violence of the act is far from unprecedented. In fact, before becoming Prime Minister, Abe had been the target of a previous attack in 2000 when Molotov cocktails were thrown at his home.
But over the last hundred years, there have been numerous homicides or attempted homicides of political leaders.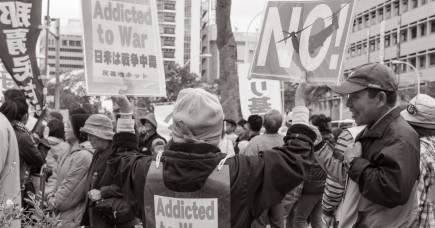 In 1960, the leader of the Japan Socialist party was killed by a young man using a sword – and a sitting Prime Minister, Hara Takashi, was killed in 1921.
Militant political groups have also carried out violent attacks – like the siege on the French Embassy in The Hague in 1974 by the Japanese Red Army.
So, violence against figures representing the state is deeply ingrained in Japanese political history.
In respect of Japan's apparent success in preventing and controlling crime, Japan is famed as a "low-crime nation". People leave their bags on café chairs when going to the bathroom, confident the bag will not be stolen.
In 2021, according to the country's National Police Agency, there were only 10 recorded gun-related crimes in a population of 125 million people. Eight of those incidents involved yakuza – members of the organised crime cartels that have conducted extortion, protection rackets, run drug distribution and sex trade networks across Japan for decades.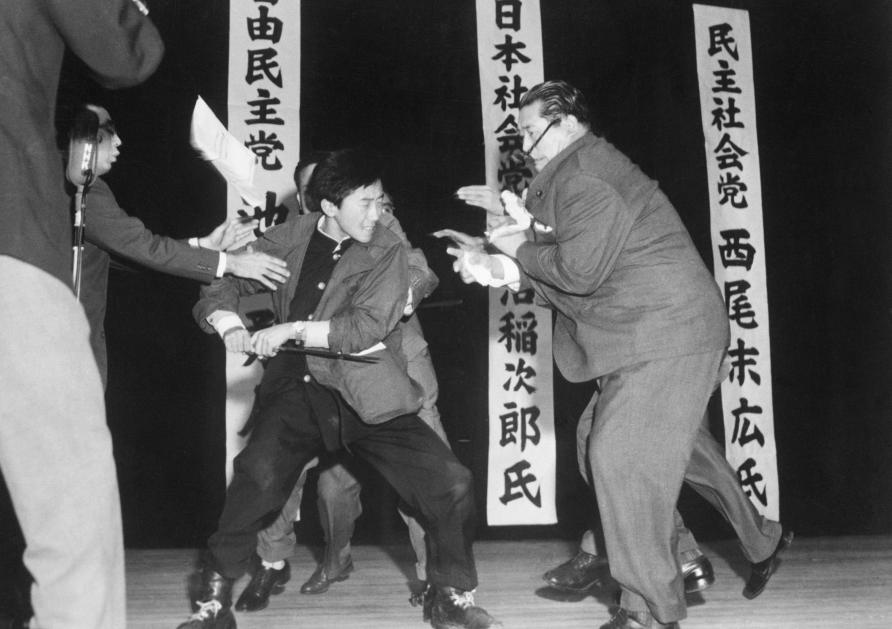 While these statistics imply a society in which crime is well controlled, it would be more accurate to say that, in Japan, criminal organisations are often left to self-regulate.
And although the crime rate is low, there occur periodically mass acts of violence that contribute to Japanese attitudes to crime.
These kind of acts of mass violence include sarin gas attacks in 1994 and 1995 on the Tokyo subway and in Matsumoto – both of which killed 12 and injured more than 1500; the killing of eight children and injuring of 15 pupils and teachers at an elementary school in Osaka in 2001; a mass killing using a knife and car in a busy shopping street in Akihabara in Tokyo in 2008; the stabbing of 55 residents in a care home for disabled people, killing 19, by a former employee; and an arson attack on an animation studio in Kyoto which killed 36 and injured 34 in 2019.
Shocking mass crimes like these instil fear, despite Japan's continuing low crime rate overall. In fact, increasing numbers of people in Japan think crime is getting more frequent and more serious.
When serious incidents occur, comments are made about the dangers posed by crime, as in 2004 when the then-Prime Minister Junichiro Koizumi said: "We cannot say Japan is the world's safest country anymore".
But for women and young girls, Japan has never been safe.
Unwanted sexual touching on public transport has been experienced at least once by 48.7 per cent of women over 20, while as many as 70 per cent of younger women report being groped on trains. Both groping and the groper are known as chikan.
After surveys found chikan had been experienced by so many women and girls, from 2000 transport companies introduced women-only carriages as a preventive measure.
But chikan is nevertheless still a common occurrence.
In recent years, there's been much anxiety about the vulnerability of children and young people online. Japan is one of Twitter's fast-growing territories, but there has been growing concern about its use in effecting abductions and sexual assault.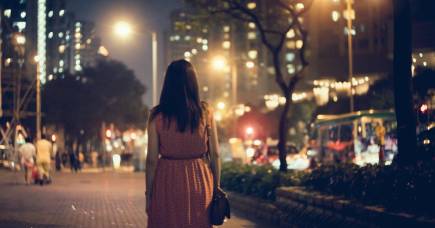 Twitter undertook to monitor and suspend accounts in response to these complaints but exploitation of users continues.
In 2019, a 37-year-old man invited two girls, one aged 12 and the other 15, who he had met on Twitter to his house, imprisoning them and subjecting them to multiple sexual assaults.
Grooming online and indecent assault on trains by strangers are taken seriously as crimes in Japan. But there's an indifference to violence against women and girls perpetrated by people known to them. And these assaults are endemic.
Research has found that national surveys have consistently documented that about "one in three women experience a violent act committed by their husband at least once in the course of their marriage" and that emotional abuse and neglect of children by a parent constitute the majority of child abuse cases.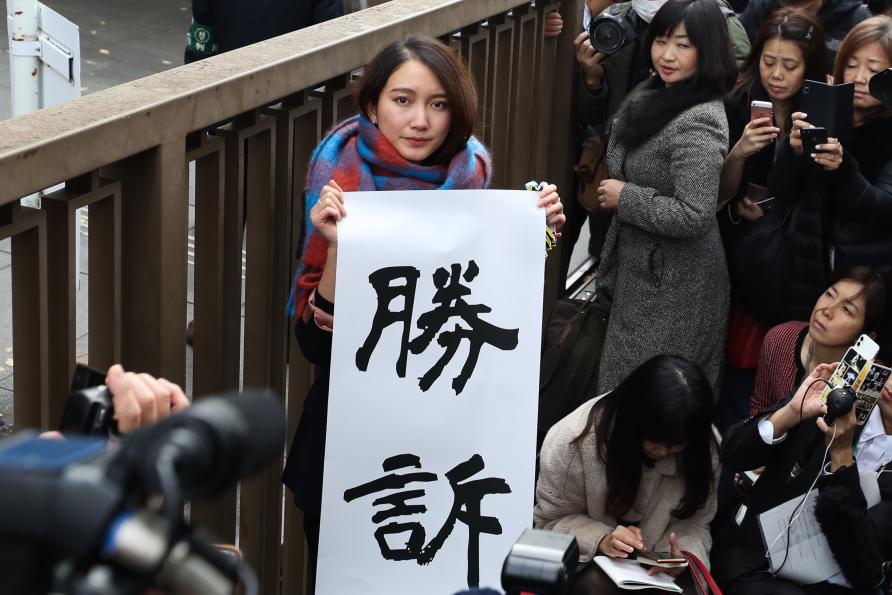 Those women who do report rape by a person or people known to them have not been met with supportive responses from police.
In 2017, Shiori Ito reported to police that she had been raped by someone she knew through work while interning at a media organisation in Tokyo. She alleged that she had been raped by Yamaguchi Noriyuki, a well-known journalist, and acquaintance of Shinzo Abe, after having drinks in a bar.
Thanks to a legally embedded hierarchy in which the sexual assault of an intoxicated person is categorised as less serious than a stranger assault, Japanese law refers to this offence as 'quasi-rape'.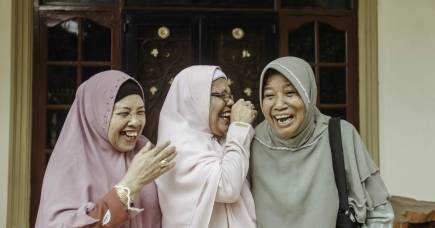 At the time, police discouraged her from proceeding with the complaint of quasi-rape and, after an initial investigation, they later dropped the case.
Faced with their inaction, Ito shared her story in the media, and eventually became the international face of the #MeToo movement in Japan. Civil suits and appeals concerning the rape are still continuing to this day.
While Ito achieved acknowledgment of her sexual assault through media discourse and civil law, many do not have the resources or cultural capital to do so.
Contrary to media narratives of shared commitment to recovery after disaster, sexual violence persists even then.
Researchers discovered that after the tsunami and nuclear meltdown in Fukushima in 2011, women were subjected to sexual assault by men who were trading essential supplies in exchange for sex, in addition to a general increased incidence of domestic assault and rape.
Japan is not alone among advanced developed nations in its disregard for intimate violence. But the country's image as a low-crime nation makes its hidden landscape of gendered crime all the more concerning.
Banner: Getty Images