Judge, jury and Google
How digitally-connected jurors are creating new challenges for the courts as they play amateur detective
Detective jurors have become a global phenomenon as courts around the world struggle to control their online behaviour.
Earlier this year, judges of the European Court of Human Rights unanimously rejected a complaint brought by a UK juror, convicted of contempt of court, after using the internet to research a defendant's criminal past. Another UK juror in 2011 was sentenced to eight months in jail for using the internet to research and contact one of the defendants.
Whilst an Australian juror has yet to be jailed, jurors have been exposed for looking up a defendant on Facebook and viewing maps of a crime scene. Yet again, this month, a Victorian juror was caught looking up the phrase 'beyond reasonable doubt' on the internet.
It is fundamental to our notions of a fair trial that jurors make their decision on the evidence provided to them during the trial. Traditionally, judges tell the jurors at the beginning of the trial that it is forbidden for them to do their own research about the trial but they can ask the judge questions.
Increased incidents of jurors being caught doing their own research and findings of juror studies indicate that jurors are not getting this message. A UK study of 239 jurors in 2012 found that almost a quarter of the jurors are unclear about the rules surrounding internet use during a trial. Five per cent believed there is no restriction at all on their use of the internet during a trial.
One hundred years ago, an average juror could not read nor write so it made sense that trial instructions were delivered orally. The problem is that jury trial processes have hardly changed in 100 years but the jurors have.
The average juror in Australia today is in their forties and highly educated. These jurors have been encouraged to take control of information since the day they started school. If they have a question they Google it or ask a Facebook friend.
Jury trial is an unnatural decision-making process for these digital native jurors. They are forced to be passive listeners in the courtroom and they do not like it. In a 2012 Australian study, over 90 per cent of 296 jurors surveyed didn't ask questions, but a quarter of them wanted to. Of those, 30 per cent explained that they felt uncomfortable asking questions and 70 per cent of the jurors said that they did not know jurors could ask questions This is another indicator that the initial oral instructions from the judge are not being absorbed by jurors.
The last 16 years has highlighted that attempts to wall off jurors from the rest of the world are not working. It won't be long before we learn that a tech-savvy defendant has planted information for the jury to find on the internet. This is already happening in high profile US trials.
By the time of Martha Stewart's insider trading trial commenced, 6 million visitors had visited her website where she had published over 80,000 emails of support. Michael Jackson's doctor used a YouTube video to explain himself before his trial.
Whilst there is no one solution to the detective juror problem, we need to be more innovative in our approach because digital native jurors are only growing in number. A few judges have successfully relaxed their handling of detective jurors. In the largest terrorism trial in Victoria, the judge rejected two applications to discharge the jury on the basis of the jury having conducted their own research.
Despite being explicitly told not to use the internet three times, Wikipedia-type internet printouts were found in the jury room rubbish bin. The judge held that there was nothing overtly prejudicial in the printouts. He then addressed the jury to confirm that they could still determine the case impartially. Again, during deliberations, it was revealed that the jury had been using a dictionary to look up the meaning of a key word used in the charge. The trial judge and the Court of Appeal held that while the use of the dictionary may have been inappropriate it had not compromised the trial.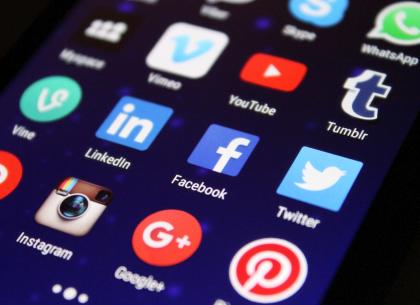 Such trials suggest that jurors are not going to stop making enquiries, so we need to offer jurors a viable alternative to Google. Juror questions need to be redirected away from their digital devices and into the court room. Few judges actively encourage juror questions, primarily because it is contrary to the traditions of the adversarial process.
It is a fundamental right of the parties in an adversarial system to run their case as they see fit without interference from the decision makers. However, this is no longer tenable in a digital age.
There is concern that juror questions could be inappropriate and time-wasting. But trial judges are highly capable of managing this process. Studies of juror questions in the US highlight that when jurors ask questions they are almost always appropriate.
The 2012 Australian jury study discussed above suggests that we need to do more to make jurors feel more comfortable in the courtroom if we are going to be successful in rechannelling juror questions away from the internet and into the courtroom.
Victoria's Jury Directions Advisory Group has recognised the difficulties jurors have in absorbing a vast amount of important instructions at the beginning of the trial. Next July, a pilot program will begin. Jurors participating in the program will each be given written jury directions which will complement the judge's initial jury instructions.
Hopefully, rather than reaching for their digital device, the jurors will reach for the written directions and be encouraged to ask the judge their questions.
Banner Image: Pixabay