Learning as we go during vaccine rollout
As Australia begins its COVID-19 vaccine rollout, there's still a lot we don't know. But the real-world data from other rollouts have clues that can help us modify as we go
The rollout of the Pfizer COVID-19 vaccine in Australia and the Therapeutic Goods Administration's (TGA) approval of the AstraZeneca vaccine is welcome news indeed.
Welcome for Australia and our region. But there's still a lot we don't know that we'll only find out as important real-world data comes in.
WAITING FOR DATA
The Oxford University-AstraZeneca coronavirus vaccine is the second vaccine given the green light by the TGA after it approved the Pfizer/BioNTech vaccine in January.
And unlike the Pfizer vaccine, which must be stored at between minus 60 and minus 90 degrees Celsius, the AstraZeneca vaccine only needs to be stored at normal vaccine storage temperatures.
The AstraZeneca vaccine efficacy against symptomatic infection using any dosage interval is 63 per cent. There have been no hospitalisations or deaths. By spacing the timing between vaccine doses, the vaccine efficacy increased to 81 per cent.
In the elderly, vaccine efficacy may be less. In the UK, Brazil and South African study, less than 10 per cent of participants enrolled were older than 65 years so that data isn't yet strong. Additionally, US clinical trial data will give us more information on the elderly in coming months.
Importantly, modelling suggests that vaccinating the over 65s to reduce mortality is a priority even if the vaccine efficacy is lower, especially if no other vaccine is available.
But as with any immunisation program, the vaccine effectiveness (real world) data is yet to come.
Data from the UK should be available later this month using a schedule spaced 12 weeks apart in the elderly and in healthcare workers. Additionally, vaccine impact data will also be forthcoming over the year.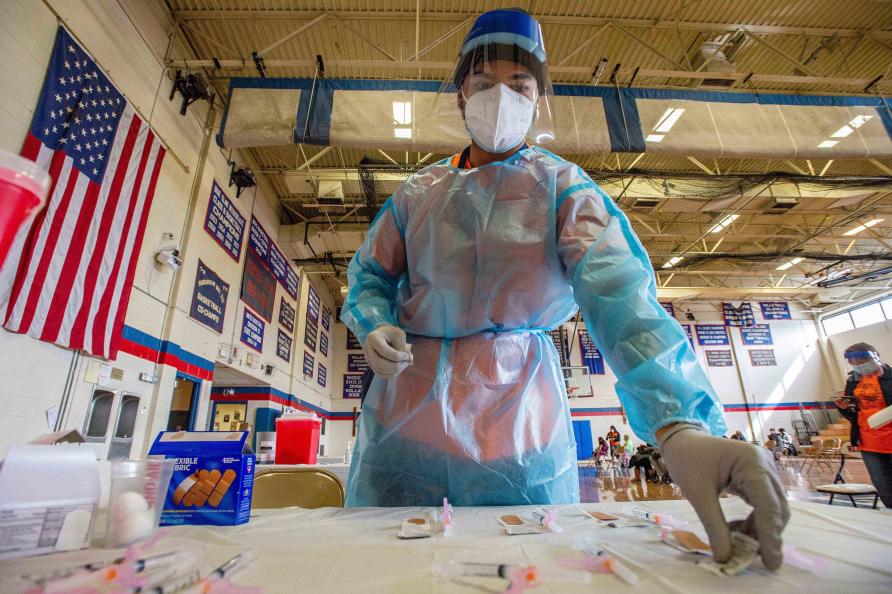 The real impact of a vaccine will only be seen once it is used in a population and the only real way to be able to answer that key question – will it stop transmission?
Well, there are good reasons to believe that this will happen.
VACCINES IN THE REAL WORLD
Clinical trials determine whether vaccines provide direct effects to the person vaccinated. But it is vaccine effectiveness studies that determines what happens in the real world (outside of the strict clinical trial setting) and vaccine impact studies that look at the benefit in the entire population.
Vaccine impact studies measure both direct (benefits in those vaccinated) and indirect effects (benefits in those not vaccinated).
In general, clinical trials don't measure indirect effects and, as a result, don't measure the full impact of a vaccine in a population.
The differences between vaccine efficacy results from clinical trials and vaccine effectiveness and vaccine impact can be substantial for many reasons.
Clinical trials of the pneumococcal conjugate vaccine in infants found the vaccine to have high efficacy against strains of the bacteria included in the vaccine. However, when the vaccine was included in the national immunisation schedule for infants, it not only prevented disease in infants but stopped transmission to the unvaccinated including the elderly.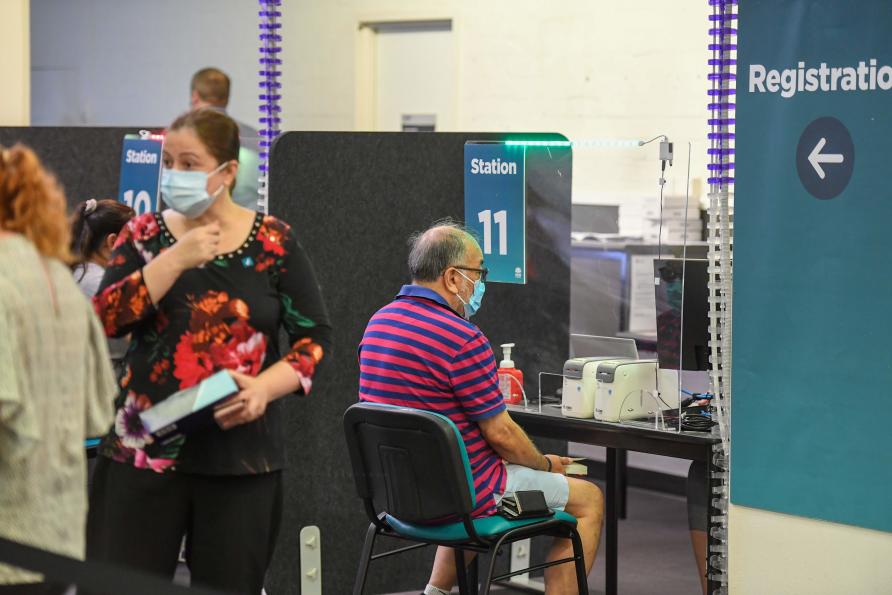 In some countries, these indirect effects (herd protection) were greater in the unvaccinated population than the direct effects in the infants.
In the US, an estimated 9,140 cases were directly prevented by vaccinating children aged under five years and an additional 20,459 cases were prevented through indirect effects of the vaccine across all ages three years after the vaccine was rolled out. This impact was most marked in the elderly.
This is particularly critical for the COVID-19 vaccines, as preventing transmission and achieving herd protection is a long-term and critical goal for returning life to normal. We don't have this data for any of the vaccines yet and this will only be known once the vaccine is used widely in a population.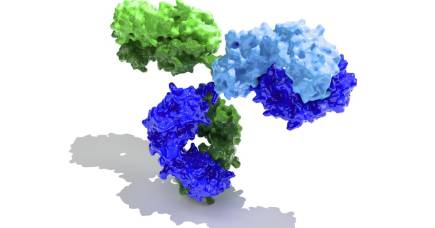 MODIFYING AS WE GO
As with any immunisation program, it is likely that modifications to the program will be made as further information comes to hand.
For the meningococcal conjugate vaccine program, infants were first, but when new data became available of waning immunity in childhood an additional dose of the vaccine was added in adolescents.
As many countries are using many different COVID-19 vaccines, modification of the immunisation program is likely to be the case as new information comes to hand and with new knowledge about the impact these vaccines have on the new variants.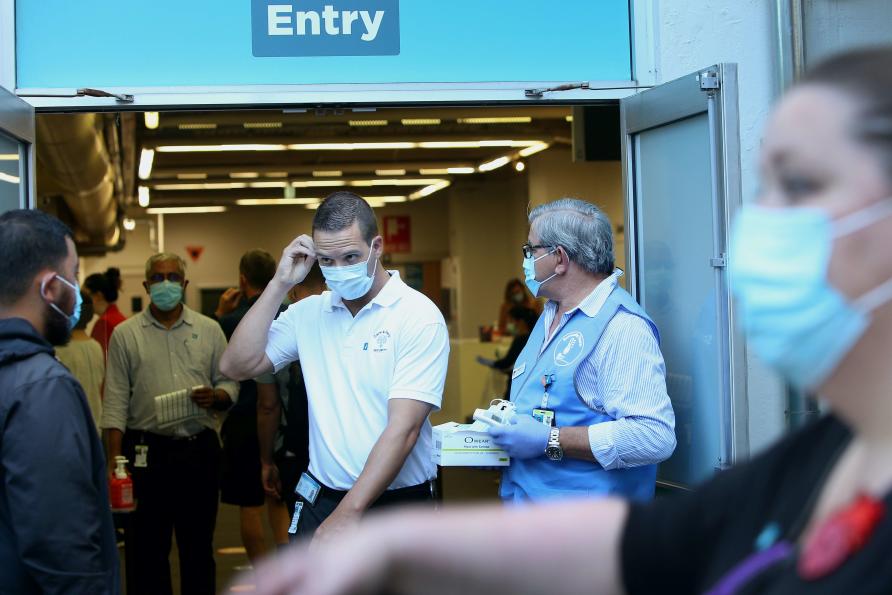 For the AstraZeneca vaccine, vaccine efficacy was preserved with the B.1.1.7 variant. However, the clinical trial in South Africa showed no efficacy against mild-moderate COVID-19.
This trial wasn't designed to assess vaccine efficacy against severe COVID-19 but it is plausible given that neutralising antibody data from AstraZeneca and the Johnson & Johnson vaccine was similar, plus the vaccine efficacy of the Johnson & Johnson was 89 per cent against severe COVID-19.
In South Africa, a new trial is commencing with the AstraZeneca vaccine to determine if it is effective against severe COVID-19 and death.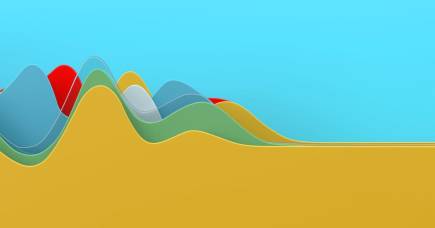 It is likely that a booster dose, with perhaps the Sputnik vaccine (another adenoviral vector vaccine) or a different vaccine, may improve efficacy overall.
But all of these studies are ongoing.
Nevertheless, in the context of a global shortage of vaccines and a global pandemic we must use the vaccines that are available now, then modify the program later.
VACCINE ROLLOUT ACROSS THE REGION
Our Pacific neighbours often look to both World Health Organization (WHO) and Australia for guidance on vaccines.
The WHO has recommended the use of the AstraZeneca vaccine in people over 18 years. They recommended that two doses to be administered eight to 12 weeks apart as it improves efficacy.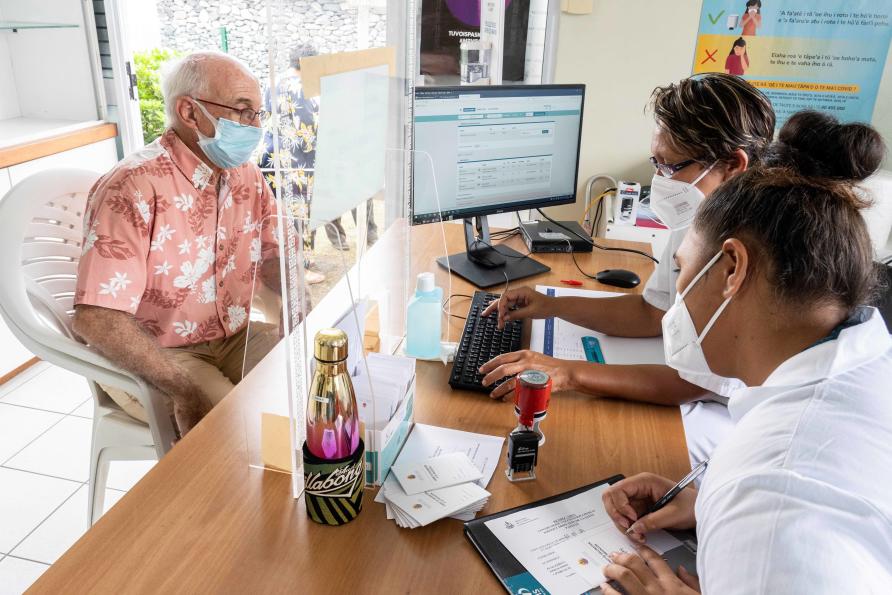 Australia may not be high in the queue on the basis of epidemiology and disease burden, nevertheless the roll out has started. However, our Pacific neighbours are in high need, with high rates of diabetes and obesity which worsen COVID-19 outcomes.
So, it's vital that they are prioritised for vaccination and use a vaccine that is available and affordable. This is something AstraZeneca has committed to do for all countries during the pandemic by transferring the ability to make the vaccine by many manufacturers across the globe including CSL in Australia.
Some small Pacific island countries are about to receive enough AstraZeneca vaccine to vaccinate around 30 per cent of their population. Now with WHO and TGA approval, they can be assured that the vaccine data has been reviewed by an independent regulatory body and begin their program.
We need to view our immunisation program in a global and regional context to ensure we are all safe in the long run.
Tweaks to the program can be made later. Let's just get started.
Banner: Getty Images