Living apart together
Sharing a home is what makes a couple a couple, but for some people, a romantic partner isn't someone you live with
Most Australians either live with their 'significant other' or are single, but a sizeable number of those statistically defined as single actually live apart from their intimate partner – they are 'living apart together'.
And while for most, this is a temporary arrangement, some of us are perennially in an intimate relationship without sharing a home.
One of the essential requirements in romantic relationships in our culture and society is living together under the same roof. But, in 2019, more than 1.5 million single Australians reported having an intimate partner that they didn't live with, according to the annual Household, Income and Labour Dynamics in Australia (HILDA) Survey.
This means that, while 37 per cent of Australian adults were statistically defined as "single", 21 per cent of these people actually had an intimate partner who happened to live somewhere else – that's almost eight per cent of Australians.
This share of single individuals who report to have an "intimate partner" is similar to statistics in Western Europe, the US, Canada and New Zealand (between seven to 10 per cent of single adults depending on the Survey's year) – while that figure goes up to 20 percent for the UK.
Perhaps not surprisingly, the proportion of single people living apart from their intimate partner decreases as individuals age. About 34 per cent of singles aged 18 to 24 state they have a "significant other" but only about 10 per cent of those aged 45 and over report the same.
Moreover, the HILDA Survey further indicates that while some partners who live apart have long-distance relationships, three-quarters of them live in the same city or town as each other. Only about seven per cent live in different states or countries.
The proportion living in the same city or town declines slightly with age, from 82 per cent for the 18 to 24 age group, down to about 61 per cent for the 45 and over age group.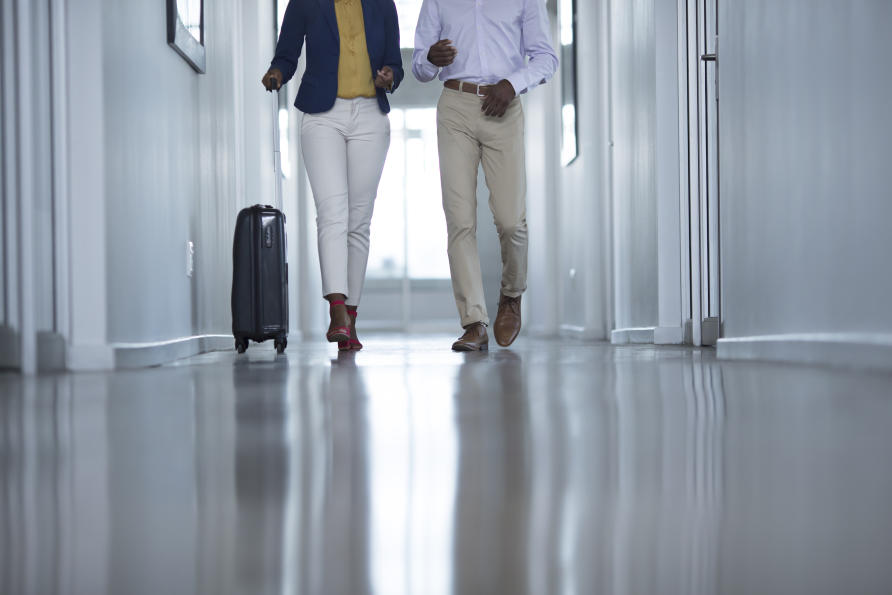 Interestingly, it's notable that almost 80 per cent of these living-apart-together couples actually live within just an hour's travel of each other.
Consequently, it follows that at least some of those who don't live in the same city or town, still live quite close to each other, and may be together much of the time.
Indeed, approximately 89 per cent of them have in-person contact at least once per week, with more than 22 per cent seeing each other daily or almost daily (six days each week). The frequency of contact tends to be highest for younger people and decreases with age.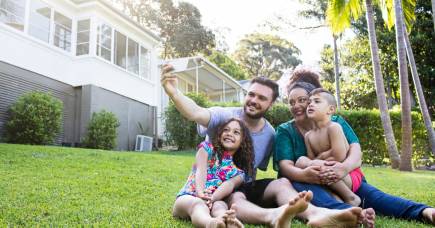 Looking into the future, HILDA finds that 73 per cent of men and 76 per cent of women who are 'living apart together', intend to start living with their intimate partner during the next three years.
However, there are high rates of dissolution, and around 16 per cent of these respondents are in a different living-apart relationship four years later, while almost 34 per cent no longer have a partner at all.
These numbers are pretty similar if we look up to eight years later.
'Living apart together' apparently gives these individuals all the advantages of autonomy as well as the pleasures of intimacy with their partner. However, it can also be expensive as it means taking care of two homes, with two sets of utility bills.
In fact, HILDA shows that for both men and women, in around 92 per cent of 'living apart together' relationships, either one or both partners are working, whereas the percentage goes down to 78 per cent for married couples.
Other researchers have acknowledged that this situation can make parenting difficult, and it may open the door for infidelity. Moreover, choosing this type of relationship seems still less socially acceptable than traditional cohabiting relationships.
But for how long?
For some time, a qualitative shift has been underway in society's understanding of what makes a family. Australia's marriage rate has decreased over time from six marriages per 1,000 persons in 1999 to 4.5 marriages per 1,000 in 2019, and around 50,000 divorces were granted that same year.
This means that some of the conventions or assumptions that have grown up around romantic relationships (like moving in together, marrying, having children and living happily ever after) don't seem to work for an increasing number of people.
These 'living apart together' relationships may be part of this broader shift in our understanding of what makes a family. At the very least, they need to be considered and studied if we are to fully understand the economic and social lives of Australians, including household formation decisions, employment activity and geographic mobility.
In this sense, 'living apart together' relationships are just a different way of being involved in a relationship with another person while maintaining one's own individuality and home.
And because there's no shared home, income or even children, perhaps living apart together really is all about love and nothing else.
Banner: Getty Images