Making surgery safe in Mongolia
Anaesthetists used to be considered non-essential in Mongolia's health care system, but a collaboration with Australian specialists is reducing surgical mortality rates
For decades, anaesthesia training in Mongolia has been neglected. As recently as the 1980s there was limited formal academic training for anaesthetists, with the country's few specialists passing on their imperfect knowledge 'on the job'.

For surgery patients, this meant more risks and, in some rural hospitals, enduring a procedure without any anaesthetic.
Inconsistent and inadequate training, a lack of up-to-date educational resources and some reluctance to learn from the West all played a role in anaesthesia being overlooked as a critical element of medical care.
But times are changing.
More anaesthetists are graduating from recognised, comprehensive training programs and this is having a tangible effect on the health of the Mongolian people. And Australian experts are helping, by providing on-the-ground training and education programs.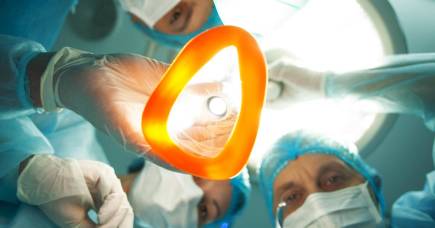 The collaboration is working, with surgical mortality rates being cut by more than half and a growing number of health and medical workers choosing to graduate as anaesthetists and taking their newfound knowledge into rural and regional Mongolia.
The challenge of delivering healthcare in Mongolia
Mongolia is one of the world's most sparsely populated countries. It is about four times bigger than Germany with a population of a little over three million.
Historically, the Mongolian people are nomads, shifting their animals and accommodation with the seasons, and about 30 per cent still follow this lifestyle.
Poor or non-existent road systems combined with a harsh landscape of forests, mountains and deserts make access to health services a challenge for large sections of the population.
Modern health services in Mongolia began during the 1920s after the country gained independence from China. The Soviet Union joined the Mongolians' battle for independence and maintained a strong influence over the next 70 years. This influence extended to the rapidly expanding Mongolian health service that was based on a model developed by Nikolai Semashko, Commissar of Health in Moscow.
But the Semashko model and its focus on developing a large hospital and clinical network had adverse consequences on anaesthesia education and practice. It required the rapid education of vast numbers of health workers, including anaesthetists. The first wave of Mongolian anaesthetists in the 1960s received only four months of training.
For the next 20 years, anaesthesia training remained inconsistent and unstructured.
Residency programs involved 'on the job' training with no formal academic program. Senior anaesthetists at a few training hospitals passed on their limited knowledge – compounding omissions and errors. Slipping out for tea and vodka while new trainees carried out procedures was a common occurence.
Added to the lack of quality training, Mongolia's political and geographical isolation limited its exposure to Western advances in anaesthesia.
Reforming practice
By the beginning of the 21st century, the country's anaesthesia practice was under pressure. There were only 106 anaesthetists nationwide and an increasing exodus of senior anaesthetists from the profession. The governing body, the Mongolian Society of Anesthesiologists (MSA), was regarded as disorganised and lacking in education and advocacy.
But since 2001, doctors from the Australian Society of Anaesthetists (ASA) have been supporting the development of Mongolia's anaesthesia profession, visiting for 10 to 14 days every year to provide seminars and courses in emergency medicine, pain management and primary trauma care, as well as hospital teaching visits in the capital, Ulaanbaatar, and the regional secondary-level hospitals.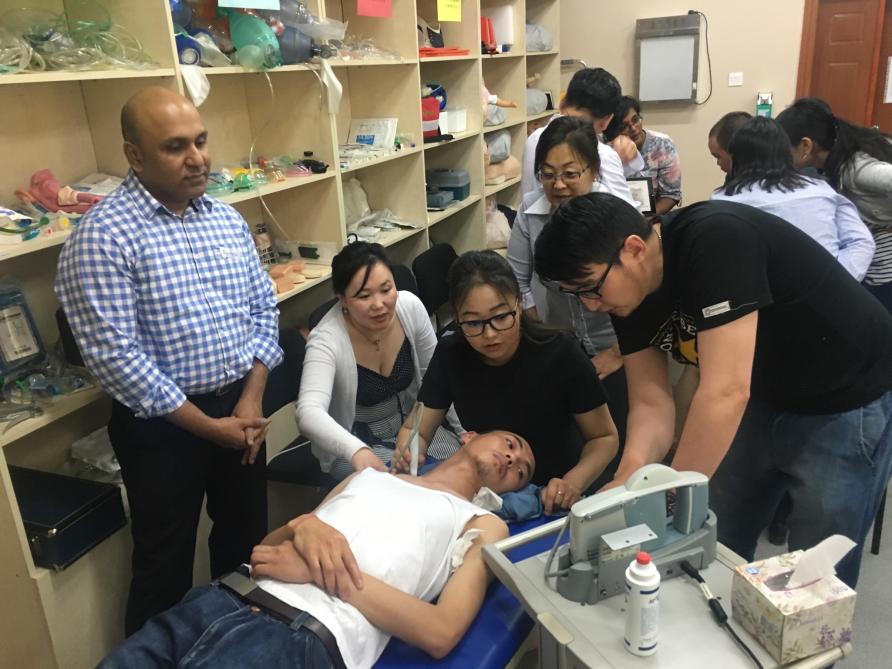 Limited shared language, inaccurate assumptions about Mongolian anaesthesia practice and Australia's different approach to the profession were all challenges to overcome.
In 2008, the MSA and ASA signed a memorandum of understanding – Anaesthesia Advancement in Mongolia – and drew up a strategic plan to establish the country's own training programs.
It had three major objectives: the advancement of anaesthesia training; improvement in postgraduate training; and support for the academic activities of the MSA. An anaesthesia education centre was established, an Anaesthesia Education Advancement Coordinator appointed, and Australian anaesthetists designed a curriculum and course material.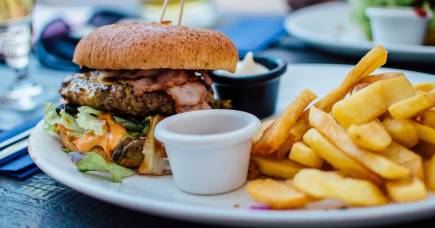 The first group joined the Mongolian training program in 2009. Since then, 28-30 trainees each year have passed the program and continue to practice in Mongolia. In June 2014, medical NGO Interplast assessed the program and found the knowledge and expertise of anaesthetists has "flourished", the profession has gained respect and confidence, and the quality of medical care has "dramatically improved".
Surgical mortality decreased from 0.53 per cent in 2000 to 0.2 per cent in 2015 and anaesthetists now safely provide care in more complex procedures, such as open heart and transplant surgery.
Crucially, in the past, anaesthetists did not even have a place in rural hospitals. Today no operations are undertaken without an anaesthetist being present and they are seen as an essential part of Mongolia's health care system.
Banner image: Supplied