Merkel's refugee stance paying off ahead of German election
German Chancellor Angela Merkel's re-election prospects once looked shaky amid criticism of her "open door" refugee policy, but her leadership on refugees is paying dividends at home
Angela Merkel, the leader of the Germany's ruling centre-right CDU/CSU coalition, is widely expected to win a fourth (and final) term as German Chancellor in parliamentary elections on September 24.

If she does win, Germany's first female Chancellor and the longest serving leader in the western world will extend her rule for another four years.
Opinion polls suggest Dr Merkel will win easily. Recent polls indicate support for the CDU/CSU is around at 40 per cent; with a 15 per cent lead over the next serious contender the Social Democratic Party (SDP), led by former European Parliament President Martin Schulz.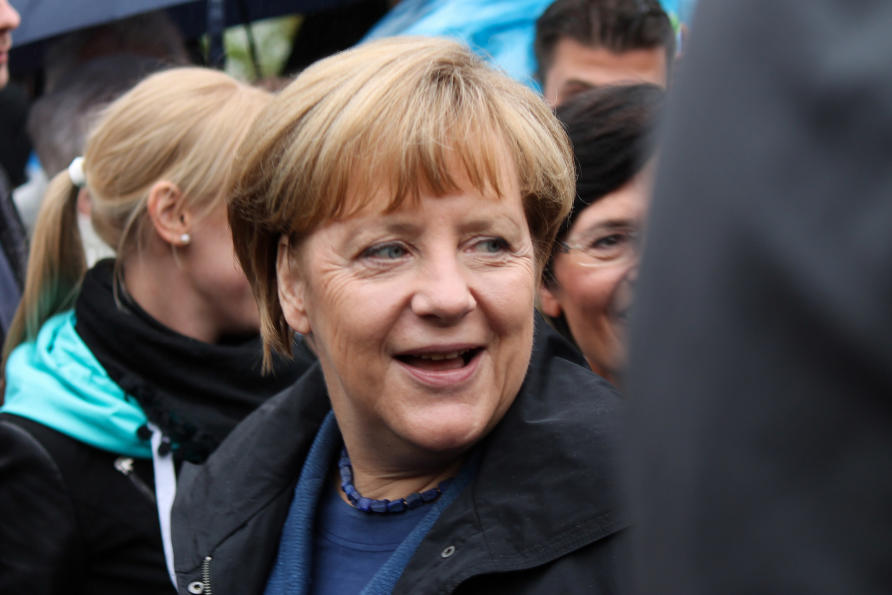 But last year Dr Merkel's chances of re-election looked shaky, with many blaming her government's 'open door' policy on asylum seekers.
Merkel's 'open door' refugee policy
According to the UNHCR, over a million people entered the EU in 2015 seeking international protection – mainly from Syria. And many more continue to flee the conflict there.
A huge number of asylum seekers sought protection in Germany in the same year – the German government put the figure at 890,000.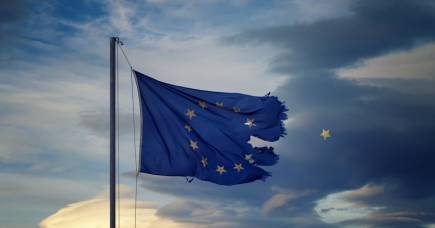 'If Europe fails on the question of refugees, then it won't be the Europe we wished for,' Dr Merkel said when she declared that all Syrians would be eligible to apply for refugee status in Germany. Her position was grounded on positive public opinion in Germany toward helping asylum seekers, especially those fleeing the civil conflict in Syria.
Declining support
But domestic support began to decline as some regional states began to face financial and operational difficulties registering, processing and integrating so many people.
The lack of foresight and coordination at the federal level in supporting over-burdened states encouraged resentment and disillusionment.
The public mood appeared to become even more apprehensive when more than 1,200 women were sexually assaulted on New Year's Eve 2015-16 in various German cities including Cologne and Hamburg. According to authorities, about half the suspects were recently-arrived foreign nationals.
This provided fertile ground for right wing populist parties such as the Alternative for Germany (AfD) to succeed in regional elections on an anti-refugee platform. During 2016, the AfD won seats in 13 out of 16 state parliaments in a result interpreted as a reaction to Dr Merkel's refugee policy.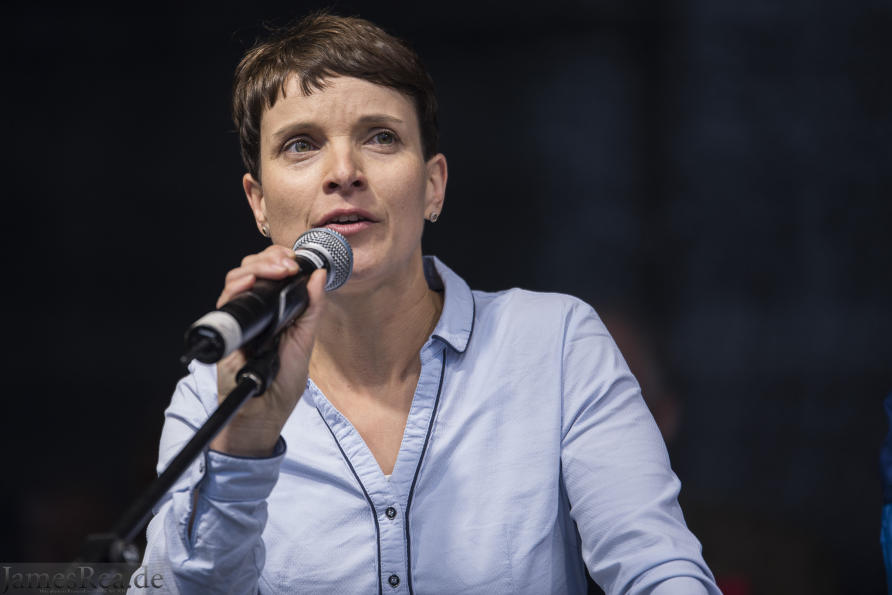 The CDU/CSU suffered major losses last September, including a defeat in Dr Merkel's own constituency of Mecklenburg-Vorpommern, and the worst election result in Berlin in the history of the party.
The Chancellor's refugee policy also led to divisions within her own coalition. The relationship between Dr Merkel and the CSU, which only operates in Bavaria, became confrontational. CSU leader Horst Seehofer even threatened legal action against Dr Merkel's policy - declaring that Germany "cannot welcome another million refugees".
Merkel's comeback
But the CDU secured significant victories in regional elections this year, especially in North Rhine-Westphalia a previous stronghold of the SPD.
It's likely that her leadership on third country agreements on refugees has helped Dr Merkel to regain lost support.
Her decisive leadership on the EU-Turkey agreement, which has stemmed asylum seeker arrivals to Greece, and her support for similar deals with Libya and Tunisia, has won back the support of traditional conservative voters who want the government to ensure it retains control over the number of arrivals in Germany.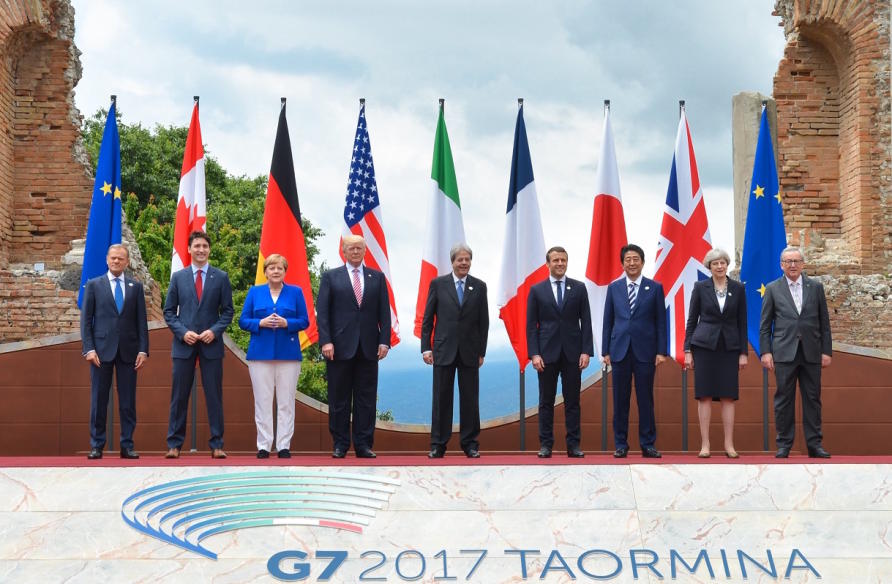 Importantly, the government's plan to boost private investment in African countries through its 'Marshall Plan for Africa', which aims to remove the structural factors for why people flee, has created the impression that the government has a long term strategy in place to manage migration.
What's more, Dr Merkel's refusal to pander to the more right-wing faction of the CSU by adopting a cap on the refugee intake has also ensured support from more left-wing voters, who may have otherwise voted for the SPD, the Greens or Die Linke (The Left) that all continue to support a more welcoming approach to refugees.
Dr Merkel appears to be successfully playing the political middle ground on refugee policy, drawing support from across the political spectrum.
Rightwing populists lose ground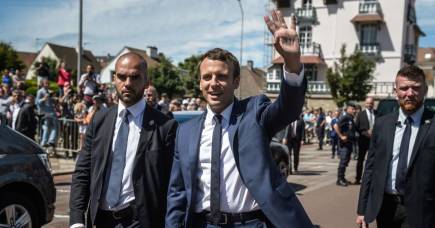 The threat from the AfD is now much more muted than it was last year. Polls show AfD's support has dropped to 7 per cent, which is a major blow for a party which last year boasted double digit support.
Internal divisions on the future direction of the party and the decision by party leader Frauke Petry not to run in the federal election has destabilised the AfD.
The take-over by the party's radical, right-wing faction – which has been criticised for espousing neo-Nazi views including regional parliamentarian Bjorn Hocke describing Berlin's Holocaust memorial a "monument of shame" – has alienated supporters who fear a return to Germany's Nazi past.
Schulz's SPD is floundering
Last month, in a high-profile push to reignite the refugee debate, SPD leader Mr Schulz declared that a second refugee crisis was imminent given the high number of arrivals across the Central Mediterranean. He has also revived criticism of Dr Merkel's controversial decision in 2015 to waive the EU's so-called Dublin rules and allow Syrian refugees stranded in the Western Balkans to enter Germany, which triggered to the chaotic influx of asylum seekers into the country. Mr Schulz is seeking to remind voters of Dr Merkel's much criticised management of the refugee crisis that had originally undermined her subsequent loss of popularity.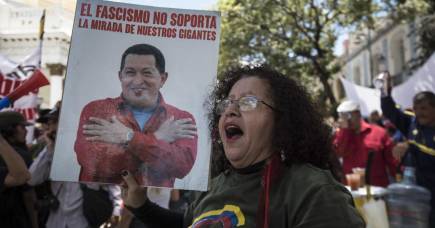 But it is unlikely that Mr Schulz will win the battle for the Chancellorship on a refugee platform. There are too many similarities between the manifestos of the two parties on refugee matters, such as expanding the mandate of Frontex, the EU's border management agency; support for new agreements with host and transit countries to manage migration; and increasing the budget for development cooperation.
Dr Merkel's calm and non-confrontational approach during the election campaign, as opposed to Mr Schulz's attempt to alarm the populace, has given the impression that even with the high number of arrivals across the Central Mediterranean, the Chancellor still has the situation under control.
Dr Merkel has so far managed to avoid making refugees a hot political issue. Although anti-refugee sentiment remains strong in some Federal States, particularly in eastern Germany, the Chancellor's hold on the country's leadership is unlikely to be weakened by refugee issues.
Banner image: Refugees queuing in Greece, 2016. Picture: CAFOD Photo Library/Flickr