More transparency needed in PPE supply chains
COVID-19 has exposed a shortage of manufacturing capacity in personal protective equipment, but the larger problem is a lack of transparency over supplies and supply chains
Since the resurgence of COVID-19 in Victoria, more than a thousand healthcare workers now have the virus and some have ended up in intensive care.
These numbers are concerning and have once again brought the issue of access to and supply of personal protective equipment (PPE) to the fore.
As we are still at least months away from a mass-produced vaccine for COVID-19, PPE is one of the best ways to protect health workers and prevent transmission (alongside changes to behaviour like physical distancing).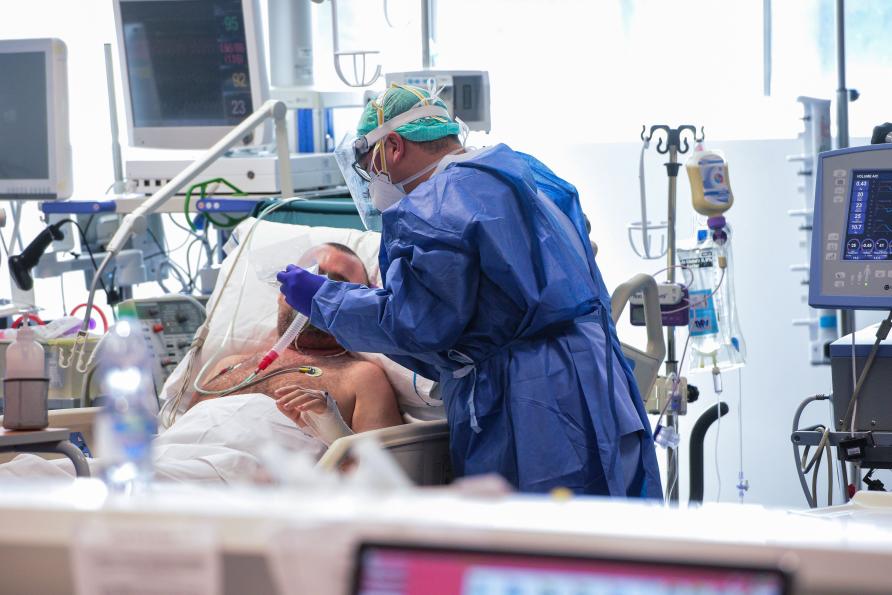 But there are many issues with the supply and local manufacturing of PPE in Australia that need to be addressed to ensure we can meet the needs of the nation.
While Australia needs to focus on increasing local manufacturing capacity, a broader issue is a lack of transparency, without which it is difficult to plan and police the risk of procuring substandard or unethical supplies.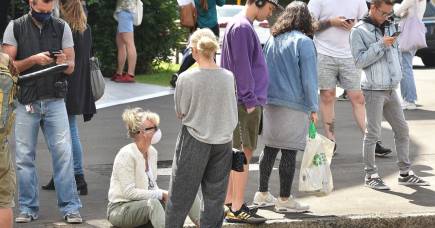 Med-Con is one of the few Australian manufacturers of medical-grade face masks – the blue papery face masks that many people are wearing. It is no surprise that after the resurgence of COVID-19, Med-Con raised concerns that their manufacturing capacity simply cannot meet the rising demand coming from Victoria.
With New South Wales Premier, Gladys Berejiklian, now also recommending that the NSW public wear masks, it's clear that local manufacturing capacity simply cannot meet this demand at the moment.

Another problem is that the World Health Organization has recently suggested that N95 masks could also significantly reduce the risk of COVID-19 transmission – these are higher-grade masks that filter small particles and are tighter fitting.
The capacity for locally made N95 masks (or P2 as they are classified in Europe) in Australia is almost non-existent. Manufacturing N95 masks, as well as medical masks, could supplement and diversify supply.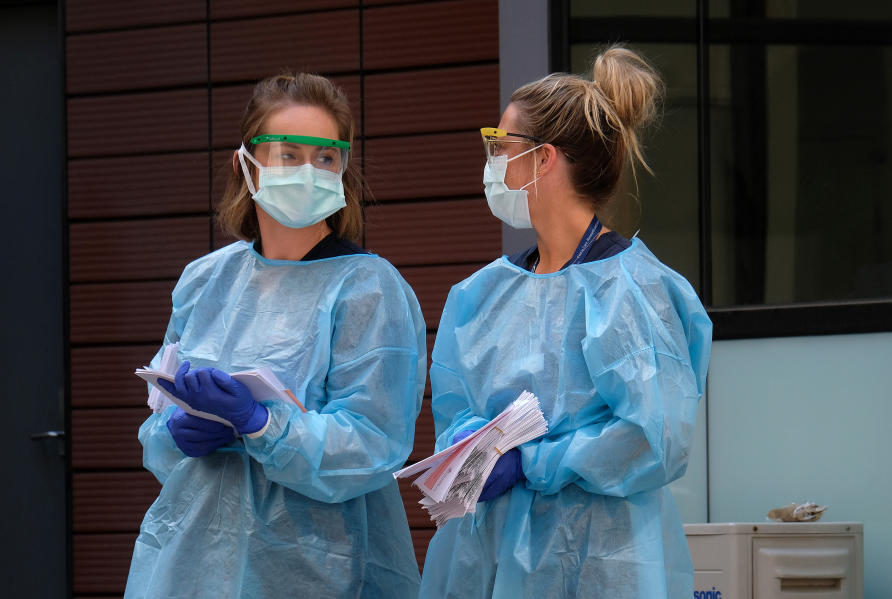 Instead, we rely on imports. In March, the Morrison government had to secure 54 million masks from overseas.
To date, although there have been moves to boost domestic manufacturing, especially for surgical masks, there is a concern that these moves should be redirected to include a variety of masks (including N95) that are in high demand by healthcare workers.
Despite the national and strategic importance of PPE during the COVID-19 pandemic, the over-reliance of Australia on importing large quantities of PPE is concerning.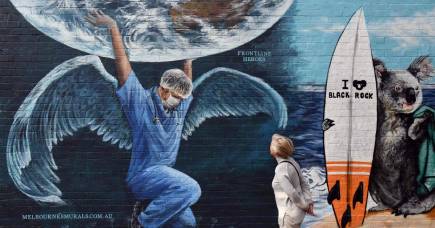 The Australian government should ensure there is enough PPE storage in the national stockpile that can satisfy the needs of both public and healthcare workers. But given public data isn't available we just don't know how adequate our stockpiles are.
The government also need to be taking steps to increase local manufacturing.
An important downside of the rush in procuring PPE is that the quality of imported equipment may not meet local standards. When demand is high, the choice of who to procure PPE from becomes limited, especially if suppliers are located outside of Australia.

In mid-July, more than 200 face mask products were withdrawn from the market due to substandard quality.
An additional concern is the quality of locally-manufactured PPE. Unfortunately, there are hardly any reports on the standard checks and supervision required on emerging local manufacturers of PPE.
The combination of low-quality PPE and many aged-care workers being unfamiliar in their proper use is part of the reason we are seeing a spike in COVID-19 cases across so many aged-care institutions in Victoria.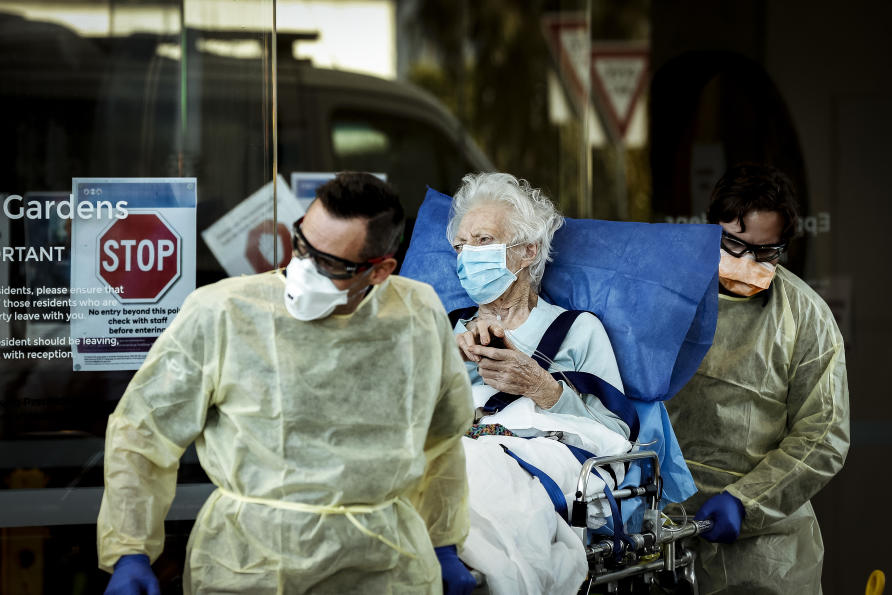 But the overriding issue in Australian PPE supply chains is the lack of transparency.
We simply don't have enough information about the how much PPE we need, the capacity of local manufacturing and how much we need to import considering the increasing competition worldwide to secure PPEs.

If this information were available publicly, we could better identify the vulnerabilities of these supply chains and plan ahead – like whether the problem is manufacturing capacity or a quality issue.
Similar steps have been taken recently by the US Congress to increase transparency of PPE supply chains.
Examples of the bills introduced in the US Congress for this purpose are Pharmaceutical Accountability, Responsibility, and Transparency (PART) Act and Help Onshore Manufacturing Efficiencies for Drugs and Devices Act.
PPE supply chains are complex. Increased transparency of supply chain data can reveal exactly where in the chain Australia may be vulnerable – is it a particular piece of equipment or raw material that's an issue of concern, for example.
Finally, this lack of transparency paves the way for ethical misconduct, including modern slavery.
Recently, a large Malaysian manufacturer of gloves, which exported to many countries including Australia, has been accused of modern slavery in its factories.
The workers in the glove factories (including women from developing countries) were subject to more than 12 hours of work per day, seven days a week in harsh conditions.
While the US has already restricted imports from this manufacturer, Australia is yet to join the club.
The issues with PPE supply chain transparency and modern slavery are not limited to Australia and unless enough awareness is raised and supply chain transparency is increased, COVID-19 will obscure the impacts of such unethical practices.
Banner: Getty Images