Newborn vaccine set to save lives
The award-winning team behind an affordable and effective gastro vaccine is ensuring it will save as many newborn lives as possible globally
Long before COVID-19 vaccines became the focus of many of our conversations, Melbourne scientists laid the groundwork to protect infants against a common and potentially deadly form of dehydrating diarrhoea.
After more than 50 years of hard work, the team has reached another critical milestone in vaccinating babies in emerging countries – and globally – against rotavirus gastroenteritis.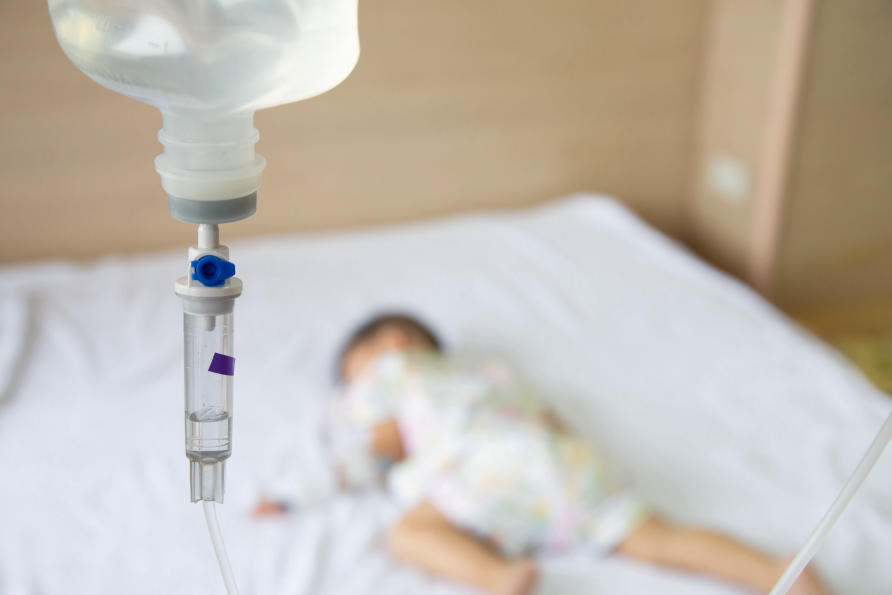 It all began in 1973, when Professor Ruth Bishop, Professor Ian Holmes and their Melbourne team discovered rotavirus, leading to critical Murdoch Children's Research Institute (Murdoch Children's) research to better understand it.
The discovery has so far inspired four oral rotavirus vaccines administered to babies from six weeks of age which have saved countless lives in more than 100 countries, including Australia.
Global Vaccine Action Plan data shows that from 2011-2020, up to 900,000 deaths were prevented.
Murdoch Children's Research Institute Enteric Diseases Group and RV3 Rotavirus Vaccine Program leader, University of Melbourne's Professor Julie Bines and her team, are now collaborating internationally to ensure that even more children are protected.
Their latest research in Malawi has helped pave the way for what could be a highly effective vaccine for many thousands of babies across Africa and low-middle income countries globally.

Inspiring life-saving vaccines
After discovering a strain of rotavirus in the late 1980s that didn't make babies sick, Murdoch Children's researchers used it to develop the oral RV3-BB vaccine, which can be administered at birth.
This has many benefits.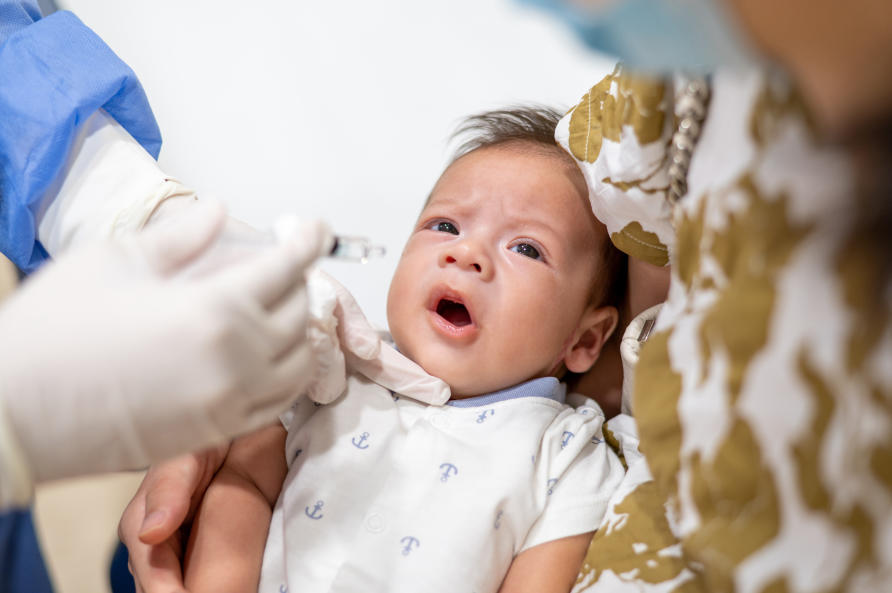 Birth is a good time for health services to access mother and baby, and research has shown that the newborn's microbiome is immature and may present less of a barrier.
"Newborn babies haven't developed their gut microbiome," Professor Bines explains. "There seems to be not as much of a challenge to the vaccine at that time."
Current rotavirus vaccines can only be given at six weeks, but providing protection from birth could save many more lives.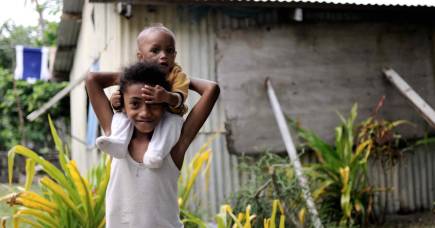 Trials show promise
Clinical trials for RV3-BB, which was named after Professor Bishop and colleague Professor Graeme Barnes, have been completed in Australia, New Zealand, Indonesia and now Malawi.
There are now plans to introduce the vaccine into the Indonesian National Immunisation Program in 2023 after years of rigorous research in collaboration with Universitas Gadjah Mada and Indonesian Government manufacturer, BioFarma, which has developed a halal vaccine reflecting local preferences.
But a major challenge that existing rotavirus vaccines have faced is uneven effectiveness in some parts of the world.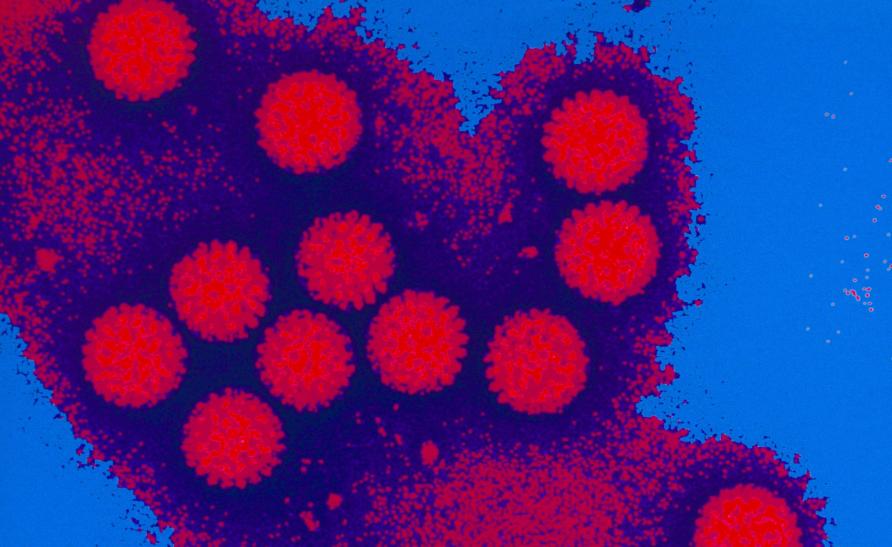 They appear to be less effective in South Asian and African populations than those with European populations, possibly due to variations in blood types.
Professor Bines' team has previously shown that the RV3-BB vaccine produces an immune response regardless of blood type so it may have an advantage in these high-risk populations.
New hope for African newborns
The latest research shows that RV3-BB is safe and produces a robust immune response in African infants.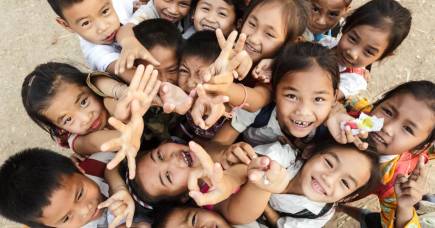 Just published in Lancet Infectious Diseases, the phase 2 clinical trial conducted with the University of Liverpool found a reduced dose of RV3-BB produced the same immune response as a higher dose.
Professor Bines co-led the study with University of Liverpool Medical Microbiology Professor Nigel Cunliffe.
Their teams assessed the safety and immune reaction to three different amounts of the RV3-BB vaccine in 711 Malawian infants at birth or in their first weeks of life.
The mid-dose performed as well as the higher dose, providing an opportunity to reduce the cost of manufacturing the vaccine and so making it more affordable.
"It's safe for newborn babies and it produces an immune response in babies in Africa," Professor Bines says. "It should be a cost-effective vaccine."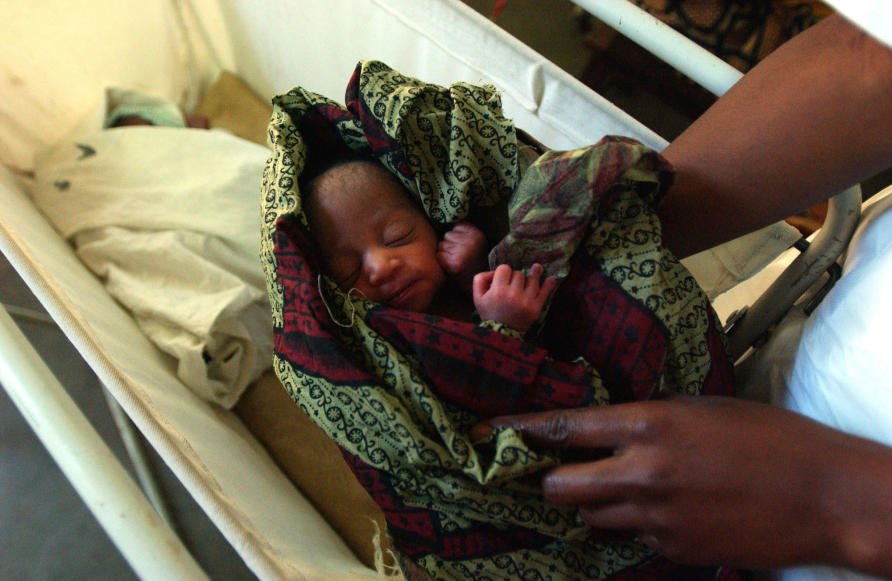 Helping those who need it most
Globally, rotaviruses still kill around 215,000 children aged under five each year, down from about 800,000 pre-vaccines. Many hospital stays have also been prevented.
"The vaccines have made a major difference," Professor Bines says, adding that improved hygiene and other advances have also played a role.
The World Health Organization recommends all children receive a rotavirus vaccine, but millions still miss out.
Murdoch Children's is working with manufacturers to make the RV3-BB vaccine more affordable and accessible in African and Asian countries where vaccines can be cost-prohibitive.
For example, PT BioFarma is conducting a phase 3 clinical trial of the halal RV3-BB vaccine in Indonesia, with results due in 2023.
"Working with different manufacturers provides an opportunity also to develop the most appropriate approach for their population," Professor Bines says.
Award-winning research
While researchers don't do it for the awards, accolades help put the spotlight on the impact of their work.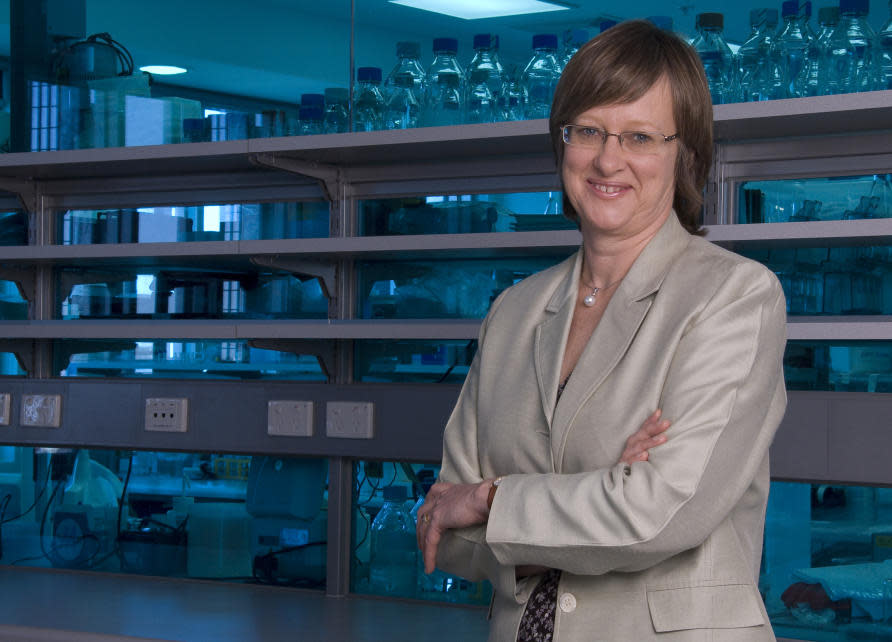 In late 2021, Professor Bines won the Australian Museum Eureka Prize for her vaccine program and in particular her team's efforts to make RV3-BB more accessible.
Professor Bines says it recognises the efforts of many, including Ruth Bishop, Graeme Barnes, Don Cameron, Yati Soenarto, Jim Buttery, Margie Danchin, Ian Holmes, Carl Kirkwood, and others.
She says the award also underlines the significance of positive collaborations over many years.
"The goal is to fulfil Ruth and Graeme's legacy – an affordable, effective, safe vaccine to prevent rotavirus disease in children worldwide," she says.
"It's been one of the biggest contributions Australians have made to global child health, from discovery to the advocacy for vaccines, to support of vaccine introduction and now the development of a novel vaccine to potentially save even more lives.
"It's been a shared goal, a dream shared by many people."
The latest trial was funded by the Bill & Melinda Gates Foundation and an Australian Tropical Medicine Commercialisation Grant Research at Murdoch Children's was supported by the Victorian Government's Operational Infrastructure Support Program.
Banner: Getty Images