No butts about stopping tobacco damaging the environment
On this World No Tobacco Day, we remember another victim of the tobacco industry – the environment
May 31st marks World No Tobacco Day. An initiative of the World Health Organization, World No Tobacco Day is a yearly campaign that draws global attention to the entirely preventable harms caused by tobacco, the disingenuous activities of the tobacco industry, and the importance of implementing effective and evidence-based tobacco control policies to reduce the number of people addicted to tobacco products.

The causal link between tobacco use and preventable death and disease has been a recurring theme of World No Tobacco Day, but some previous campaigns have been used to expose the tobacco industry's nefarious tactics and other harms caused by their products.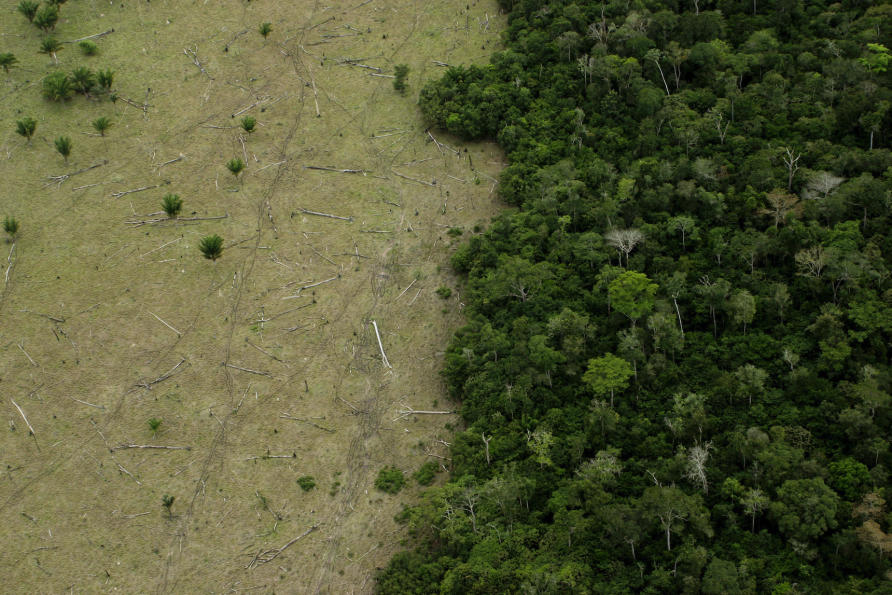 In 2010, the campaign shone a light on tobacco companies' use of predatory marketing to target women. World No Tobacco Day 2012 focused on the importance of exposing and countering the tobacco industry's "brazen and increasingly aggressive attempts to undermine" the World Health Organization's Framework Convention on Tobacco Control.
This year's campaign – Tobacco: Threat to our environment – is intended to raise awareness of the many ways that tobacco production and the manufacture, transport, and disposal of tobacco products harm our world.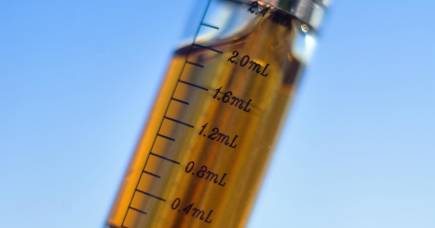 Every stage of the tobacco product cycle – from cultivation to consumer waste – is damaging to the environment. Each year, the tobacco industry generates 84 megatons of carbon dioxide-equivalent emissions.
Every year around 4 million hectares of land, including native forests, are destroyed to accommodate tobacco plantations. In some countries, tobacco farming has become a leading cause of deforestation and is damaging vital ecosystems.
Tobacco plantations require large quantities of chemicals and fertilisers, more than other types of crops. Along with other agricultural practices specific to tobacco plants, this leads to soil depletion and degradation. Over time the land can no longer support other crops and, as a result, tobacco plantations quickly become unproductive. After a few seasons of tobacco farming, the land is deserted.
When it comes to tobacco product processing and manufacturing, large quantities of chemicals are used in the preparation and treatment of tobacco leaf. Trees are felled to become cigarette papers and packaging. Just over eight megatons of wood and 13 megatons of charcoal are burned in the tobacco curing process each year.
At least 60 megatons of water are needed for processing and manufacturing. Coal and gas are used for energy, depleting the planet's reserves. Processing and manufacturing also generate vast amounts of wastewater and air pollutants.
When it comes to consumption, the smoke that is emitted when cigarettes are used contributes significantly to air pollution. In a single year, thousands of metric tonnes of toxic chemicals are emitted globally.
Finally, there is consumer waste. An estimated 4.5 trillion cigarette butts litter the environment every year. Cigarette filters are single-use plastics that take years to decompose. They pile up around us (or worse, are eaten by wildlife) and leach chemicals into the water and soil.
Novel products such as electronic cigarettes ("e-cigarettes") present a new and different environmental threat as they contain electronic, chemical, and plastic waste. Disposable e-cigarettes – the most common type – present the biggest problem. The device cannot be recycled because the battery is enclosed with the chemical waste.
But even devices that can be recycled are proving to be problematic – there are growing concerns that e-cigarette batteries constitute a risk to waste management and recycling facilities.
Changing manufacturing practices, meanwhile, are being used by tobacco companies as public relations opportunities dressed up as corporate social responsibility. As noted by the World Health Organization, the tobacco industry has long attempted to "greenwash" its reputation by engaging in social responsibility activities that are simply a smokescreen (pardon the pun).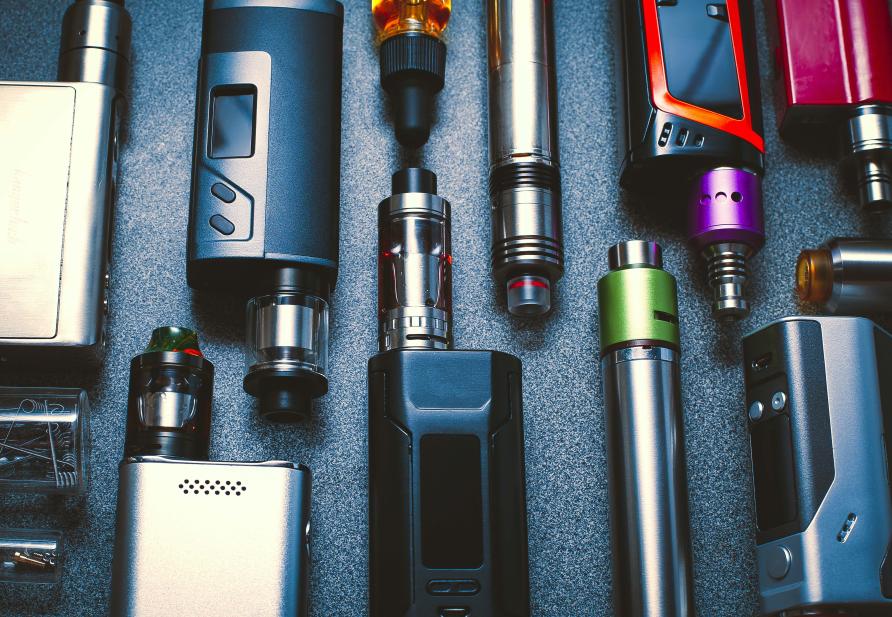 Tobacco companies attempt to claim credit for actions such as reducing water consumption at their factories, but the fundamental reality is that these factories are using scarce water and energy reserves to manufacture addictive and lethal consumer products that have no purpose other than to serve up a temporary dopamine wave to their users.
So, what can we do?
The tobacco industry has, to date, blamed consumers for the environmental harms caused by their products. Tobacco companies like to focus on littering as the problem, arguing that 'solutions' to environmental harm should be centred on the behaviour of smokers.
This strategy not only shifts attention from the root cause of the problem – the manufacturing of lethal and environmentally harmful products by for-profit companies – but has been largely ineffective for waste management.
This strategy also completely – and deliberately – ignores the key environmental harms of the tobacco industry's core business.
Tobacco companies have effectively shirked their environmental responsibilities for decades. This needs to change.
Tobacco and e-cigarette manufacturers must be held responsible for their contribution to deforestation, climate change, and plastic pollution.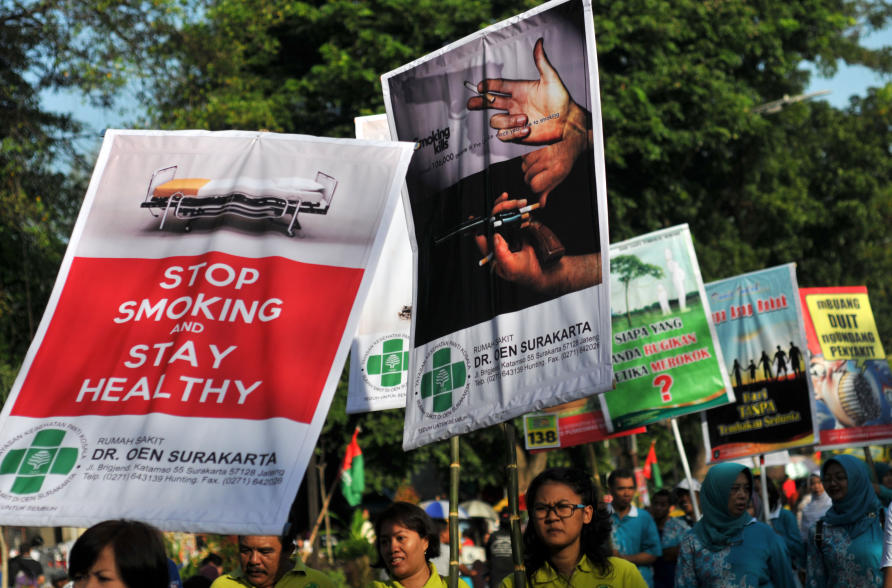 The cost of inaction is clear – continued pollution of our natural environments and harm to Australian wildlife.
There is much that the Australian Government can and should be doing to protect our environment from the tobacco industry:
make the tobacco and e-cigarette industries responsible for the environmental costs of tobacco and e-cigarette products; for example, charging them for the costs associated with waste management and clean-up. Such action has already been taken by the European Union, San Francisco, and South Korea.

include disposable e-cigarettes in the list of single-use plastics being phased out nationally by 2025. A ban on these problematic and unnecessary plastics will help denormalise dangerous e-cigarette products and the industries that produce them.

increase public awareness of the damage cigarettes and e-cigarettes (and the associated industries) cause our environment. Increasing awareness has the potential to motivate people to quit and may deter people from starting smoking in the first place, especially environmentally-conscious young people.

improve support mechanisms for those wishing to quit smoking and e-cigarette use and, in particular, fund integrated multimedia campaigns that deter children from starting, and motivate and support users to quit.

As a signatory to the World Health Organization's Framework Convention on Tobacco Control, Australia is obligated to protect present and future generations from the devastating health, social, environmental, and economic consequences of tobacco production and consumption.
Protecting our environment is also the least we can do for the planet that sustains us.
Banner: Getty Images