On alert: The Philippines and climate change
Two key themes are evident when it comes to the Philippines: its unquestionable vulnerability to climate change impacts and the supposedly unquestionable policy responses to match
We're hearing increasing concern and alarm about the Philippines' high vulnerability to climate-related risks and it's coming from various corners - the Intergovernmental Panel on Climate Change, Manila's own Asian Development Bank as well as multiple 'climate risk indexes'.
They all believe the Philippines' future is at great danger from increasingly frequent extreme weather events – particularly typhoons – strong sea level rises as well as outbreaks of mosquito transmitted diseases.
In light of these dangers, the Philippines led the charge and headed a new negotiating bloc of 44 'vulnerable countries' at December's UN climate talks in Paris. They argued for the inclusion of a warming limit of 1.5C rather than 2C in the final negotiating text, which was eventually adopted in the Paris Agreement.
But all is not what is seems.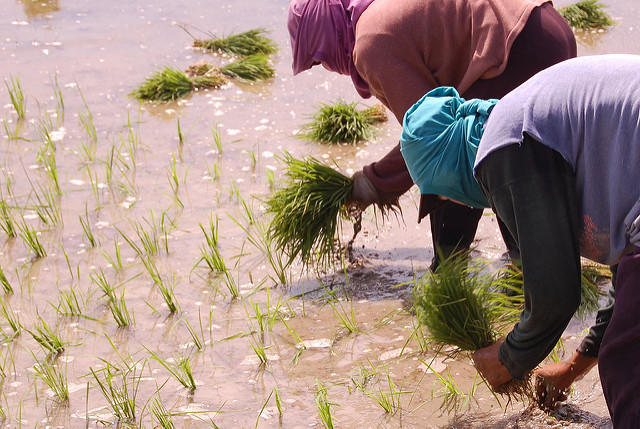 High Vulnerability
There is no doubt that the Philippines' is highly vulnerable to climate change and disaster risks. These are challenges and opportunities shared by their neighbours and other nations of ASEAN – The Association of Southeast Asian Nations.
But in the Philippines, rice production, and therefore food security, is in serious jeopardy.
The average Filipino diet is based on rice. It is both a major expenditure item and a source of income for many households – particularly the poor. Furthermore, rice is a national economic commodity, topping the list of 'national annual production value' at $US4.8 million – almost double that of its closest rival, indigenous meat (such as pig).
However, climate change is threatening this important crop and the livelihoods that depend on it. To counter this, government agencies such as the Philippine Rice Research Institute (or PhilRice) are investing heavily in the development of new rice varieties that offer some resistance to these climate-related stresses as well as irrigation systems that can both conserve water and withstand major storms.
High Ambition
The Philippines' high vulnerability to climate-related threats should, one would expect, translate into highly ambitious climate mitigation policies –and at first glance this seems to be the case.
The Philippine government has long pursued an activist international climate agenda. Since 1994, the Philippines have ratified the UNFCCC treaty and the Kyoto Protocol (playing a leadership role in Kyoto).
In 2015, it pledged to reduce greenhouse gas emissions by a massive 70 per cent by 2030 in its submission to the UN.
Philippine domestic climate policy tells a similar story.
Since 1991, the Philippines have enacted a plethora of government policies, laws and presidential orders to encourage the expansion of hydroelectric and renewable energy, clean up air pollution and manage natural disasters. They have also established several high-level task forces and commissions to inform national climate policymaking.
But there are also striking contradictions in its efforts.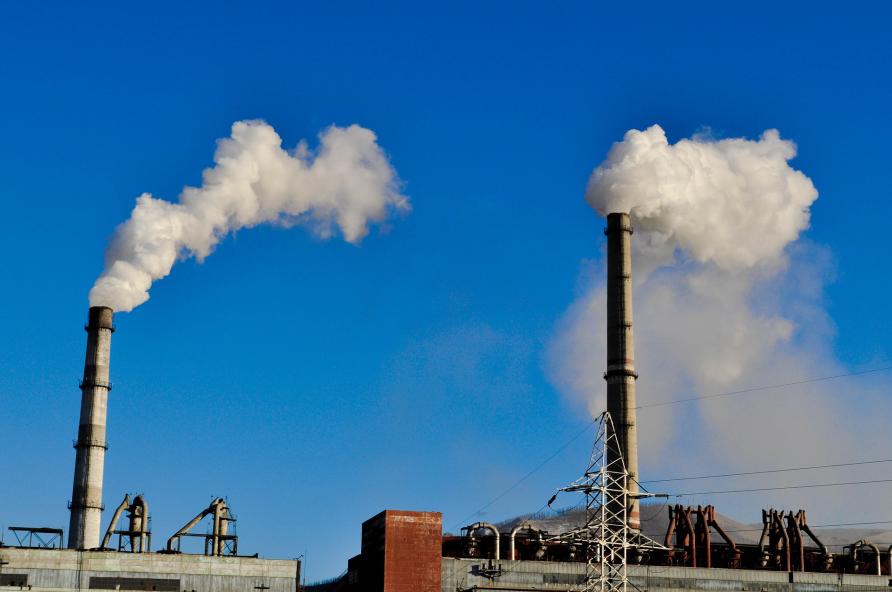 The Philippines plans to build 23 new coal-fired power plants by 2020, with even more in the pipeline for 2030. While supporters of coal argue these plans are necessary to provide baseload power and drive development, critics maintain that renewables (particularly geothermal) can do the job and that the price of coal-fired electricity is artificially low because 'externalities' such as environmental and health impacts are not included.
A Challenge for ASEAN Nations
There is a thread of common opportunities and challenges spread amongst countries such as Indonesia, Thailand, Vietnam, Malaysia, Singapore, Cambodia, Brunei Darussalam, Laos and Myanmar.
Renewable energy remains an untapped resource for them all, while they also share a huge need to reduce carbon emissions and pollution from both energy production and transport.
For some, the forest and land sectors are still a net source of emissions when they could instead be carbon sinks as anticipated by the Philippines.
Prosperity and liveability in the large cities in the region stands to benefit greatly from a drive to low carbon economies and a focus on resilience.
Developing these opportunities and meeting their Paris Agreement commitments raises common questions for the Philippines, ASEAN nations and donor countries: how can the developed world best assist these highly vulnerable nations? How can the billions of dollars best be spent? What roles should the Asian Development Bank, the Asian Infrastructure Investment Bank, and the Clean Energy Finance Corporation of Australia take? What policies are available and how can experience be shared across the ASEAN nations to achieve the commitments of the Paris Agreement? Is there a particular need and opportunity to share experience across ASEAN's major cities? How can the Paris Agreement commitments on forests and the land sector be best supported and implemented in the region?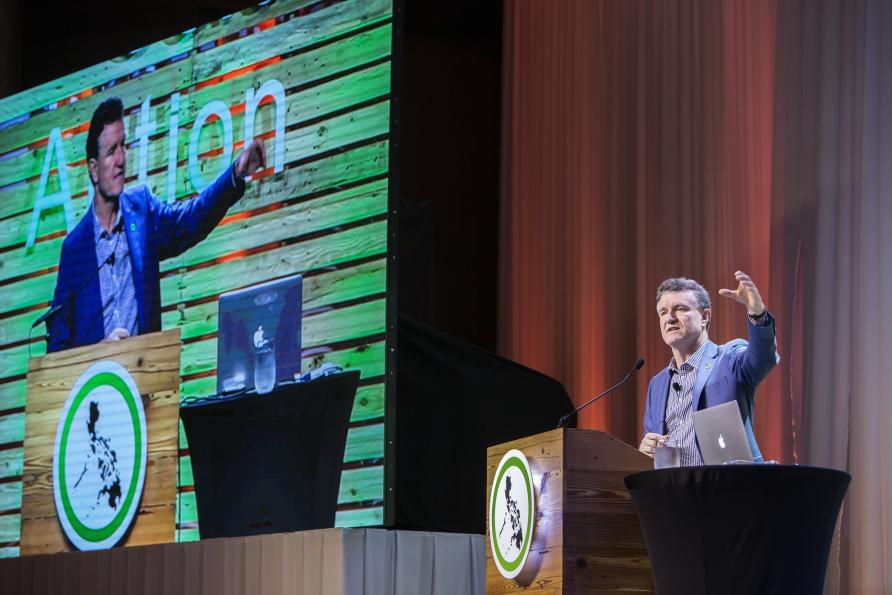 Final Thoughts
There is no doubt that the Philippines' food security and production system is highly vulnerable to climate change. However, the energy sector, particularly electricity generation, fails to reflect the country's highly ambitious national climate change laws and climate diplomacy.
To be consistent with its integrated climate change adaptation and mitigation approach and to be faithful to its Paris Agreement obligations, the Philippines must radically transform the electricity generation sector to rely more on renewables and veer away from coal.
ASEAN nations' shared fate on climate should spur regional policy co-operation and information sharing as well as mobilise public and private sector finance and technology transfer from developed countries.
A safe climate is in everyone's interests.
This article is based on the 'Philippines' Climate Change Agenda: High Vulnerability! High Ambition?' briefing paper, authored by the Melbourne Sustainable Society Institute (MSSI) and published on Thursday, 7 April 2016.
You can read more MSSI briefing papers here.
Banner Image: A sunset near Cebu, Flickr.