On the frontline of family violence in the Asia Pacific
Globally, women and children bear the brunt of family violence. A project in the Asia Pacific is working to make a difference
Violence against women and children is one of the most widespread human rights abuses globally. According to the World Health Organization, one third of women worldwide - that's nearly one billion - will experience some form of violence.
It's a similar grim statistic for children - up to one billion children aged two to 17 years old have experienced physical, sexual, or emotional violence or neglect in the past year.
Mostly, this violence happens in the home, but sometimes it's tragically played out in public.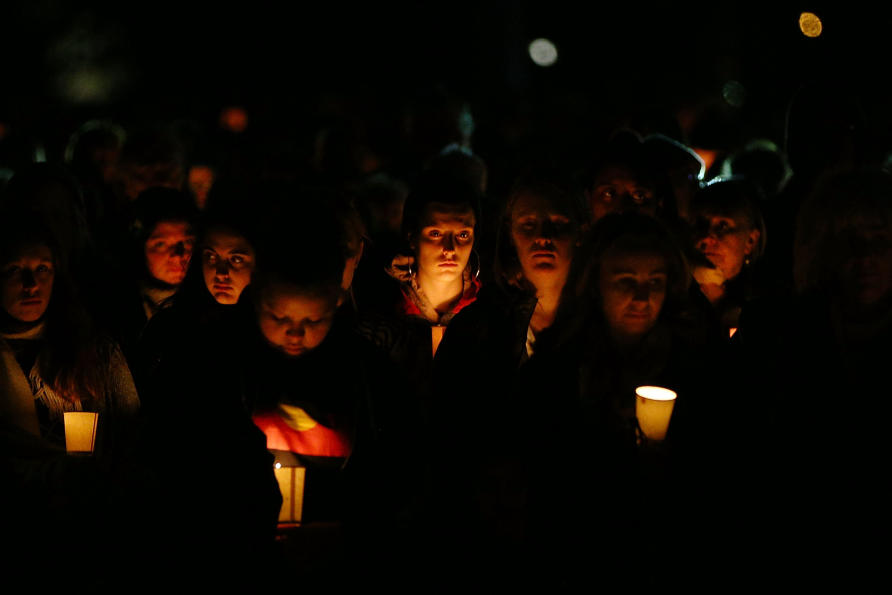 A GLOBAL CONCERN

Last year in Thailand, former policeman Panya Khamrab entered a daycare centre and killed 37 people – mostly children – including his wife and infant son before killing himself. This makes it one of the world's worst child death tolls in a massacre by a single killer in recent history.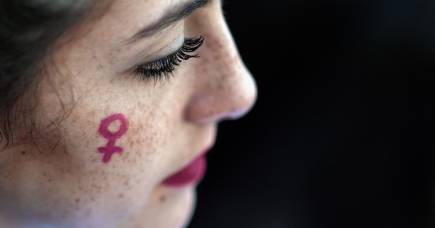 Many saw it as a story about guns, drugs and mental health, but in the Know Violence Against Women Data (kNOwVAWdata) team, we also saw it as a story of family violence.
In Thailand, the lethal trade in methamphetamine, known locally as yaba, is driving a wave of violence. The perpetrator had been dismissed from his post over drug allegations and was facing trial on a drugs charge.
Experience tells us that his wife quite likely absorbed the worst of it during his inevitable decline and lived in fear for herself and her family.
Although shocking, this is just one example of the dire situations many women and children find themselves in across the Asia Pacific. Here in Australia, on average, one woman a week is murdered by her current or former partner.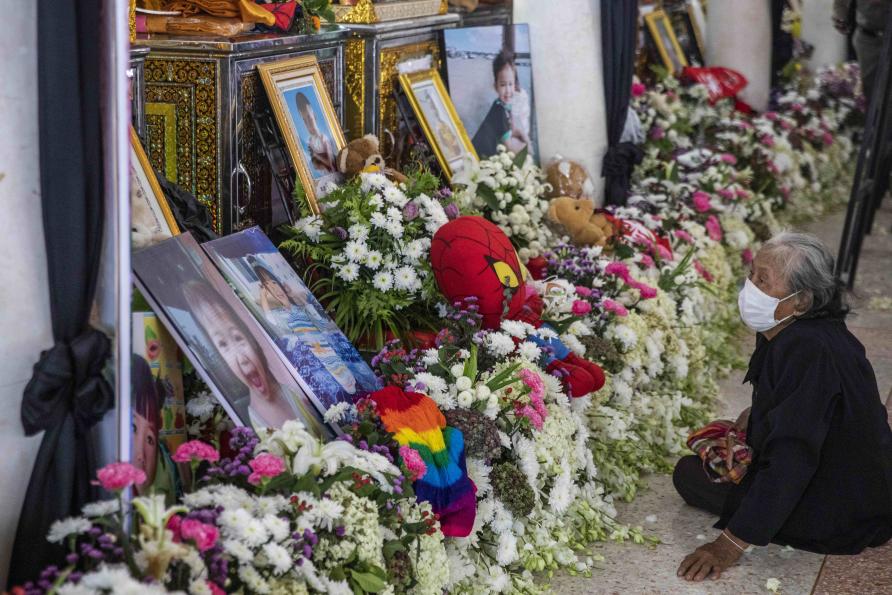 In fact, our figures show that in the Asia Pacific region, there are nine countries where more than half of women have experienced intimate partner violence in their lifetimes, and in Afghanistan and Papua New Guinea – almost half of the women surveyed have experienced this kind of abuse in just the last 12 months.
And, during COVID, we saw increases in gender-based violence across the Asia-Pacific region.
Although a better understanding of the issue is seeing some positives emerging, the global scale of the problem can seem overwhelming.
SUPPORTING OUR REGION
In partnership with the United Nations Population Fund (UNFPA) and Australian Department of Foreign Affairs (DFAT), University of Melbourne's kNOwVAWdata team is helping communities and their governments to better understand the prevalence and patterns of family violence to create stronger laws, policies and law enforcement.
Working in partnership with community organisations in the region, our team is helping lawmakers to ensure that family violence is taken seriously and proper supports are put in place.
The hope is that tragedies like the one in Thailand can be prevented.
We know women are less likely to report abuse – particularly sexual abuse – out of fear of retaliation, rejection, victim-blaming and stigma.
Our aim is that with better knowledge and stronger support, we can ensure that women can and do seek assistance, find emergency shelter, and that violent offenders' programs are put in place.
With our support, the Asia Pacific region is leading the world in terms of its efforts to track the prevalence and nature of family violence in each country.
Nine out of ten countries in the region have conducted a national prevalence survey in recent years, and the vast majority – 73 per cent – have national multi-sectoral plans in place.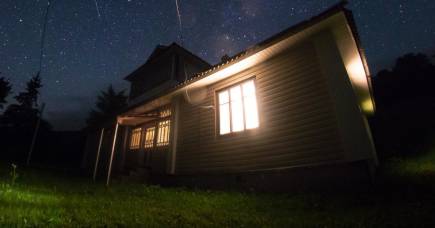 Countries in our region have also made progress in developing health sector guidelines, which aim to help health workers provide quality care to those affected: to better identify intimate partner violence, provide first-line support for the practical and emotional needs of survivors, as well as deliver medical care and treatment.
These kind of guidelines also support comprehensive care in case of rape which includes prophylaxis for HIV and sexually transmitted infections, along with access to emergency contraception and abortion services where these are legal.
CHANGING LIVES
After training 236 participants in nearly 50 countries and supporting many of them to lead surveys, we are seeing the tangible impact of this work.
For many communities, this is their first opportunity to acknowledge domestic violence in a systematic way.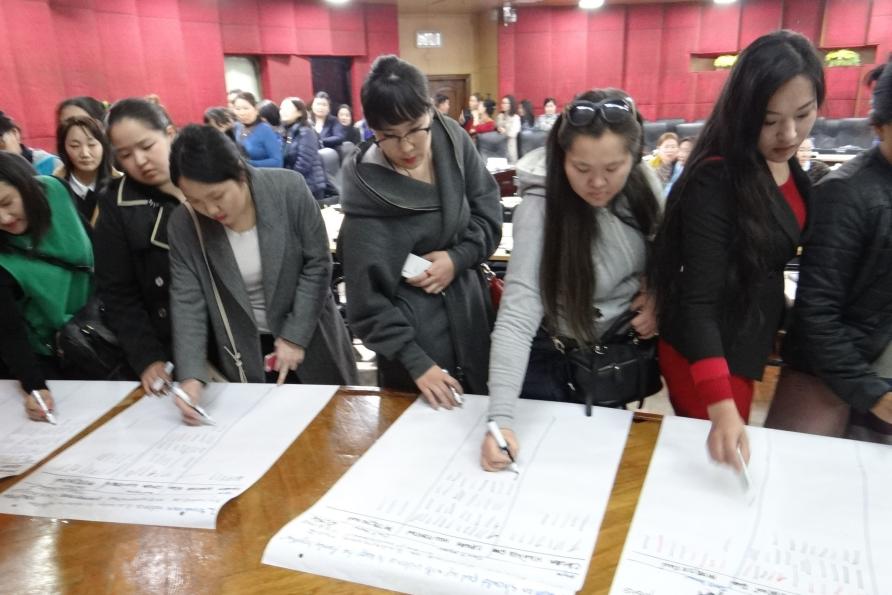 An interviewer in Cambodia told us, "We did not think that such severe forms of violence existed in the community, but we found out that even the killing, raping, everything came out. That was a big surprise for us."
Our work has begun to give a voice to women who have for so long lived in silence.
In Mongolia, an interviewer told us, "Violence is something we all know happens. It is distant and close to us always—but we didn't know how to talk about it".
Also in Mongolia, we learned of the real personal impact of the work: "I felt empowered listening to women's stories of hardship and violence...Their tears run, and mine run too, and their voices break. But I felt overjoyed seeing women's faces brighten with relief from sharing the burden of violence and abuse."
These testimonies show us the power of the process on a personal level, as well as the importance of our efforts to ensure that the women surveyed are safe and connected to relevant services, and that interviewers are also provided emotional support.
CHANGING POLICY
Through better research and evidence-based policy, we are beginning to see change.
In Vietnam, we have worked with the UN and national authorities to run prevalence surveys since 2010 helping us to track and support the downward trend in the frequency of family violence and non-intimate partner sexual violence.
In 2019, fewer women reported violence by intimate partners than in 2010 – with the greatest improvements in physical and emotional violence and controlling behaviours. The biggest change we saw in prevalence was among young women.
Unfortunately, these positive signs are reversed for sexual violence, with more women – especially young women – reporting sexual violence from an intimate partner, increasing from 10 per cent to 13 per cent.
But as more women feel able to recognise and speak about sexual violence, we can continue to tackle the root causes and ensure adequate support for the care and recovery of survivors.
Information is power; by studying family violence we can advocate for change. We need to know more and talk more about family violence in every country of the world, in order to protect and empower those most vulnerable.
The kNOwVAWdata course began in Asia Pacific and is now being replicated in other parts of the world. We've launched the Russian language course in Khazakstan for Central Asia, the Spanish translation is almost complete for roll-out in Latin America, and we have embarked upon a new partnership with the American University of Cairo to deliver the course in Arabic-speaking countries. We are also working on new modules, including female genital mutilation, technology facilitated abuse, understanding family violence in disaster contexts and supporting women with disabilities.
Banner: Getty Images