Our new research reality in the face of COVID-19
Across the board, Australia's research community faces challenges but there are opportunities to emerge stronger, more creative and more connected
Over the past few months, the world has been tipped upside-down and we are coming to terms with the realisation that it will most likely stay upside-down for a while.
These are challenging times for everyone, including the research community.
Many labs are closed, bringing studies to a staggering halt. Researchers collecting data in hospitals or residential aged care homes struggle to access facilities due to lockdown restrictions.
Uncertainty and instability make project planning incredibly difficult as guidelines are changing from one day to the next. Funding opportunities that many researchers rely on are postponed, while others are adjusted or extended.
These kinds of circumstances are not entirely alien to researchers. We are used to operating within a realm of rejection: we plan, adjust, review, re-run, revise and resubmit.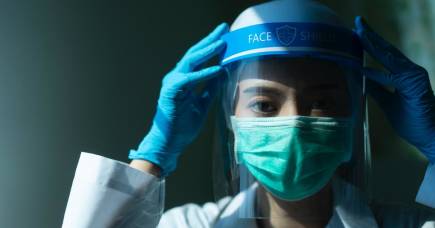 Yes, this global pandemic is a challenge but what can the research community learn from the experience and how can that be used in a post-COVID-19 research world?
As a research psychologist in the field of ageing and end of life, I am grateful that the majority of my work can be performed from home. But even when this is possible, researchers face limitations. So we must adapt and innovate.
Conferences, presentations and networking events are cancelled or converted to webinars. Data collection processes like face-to-face interviews, focus groups, interventions and training are moved online where possible.
So we have to find new ways to build rapport with participants over the phone or the web – for me, this can be particularly difficult when interviews address sensitive topics like mental health, anxiety, loneliness or grief. And for everyone – frozen screens, voice delays and other technical malfunctions can disrupt the human connection that we are trying to form with participants.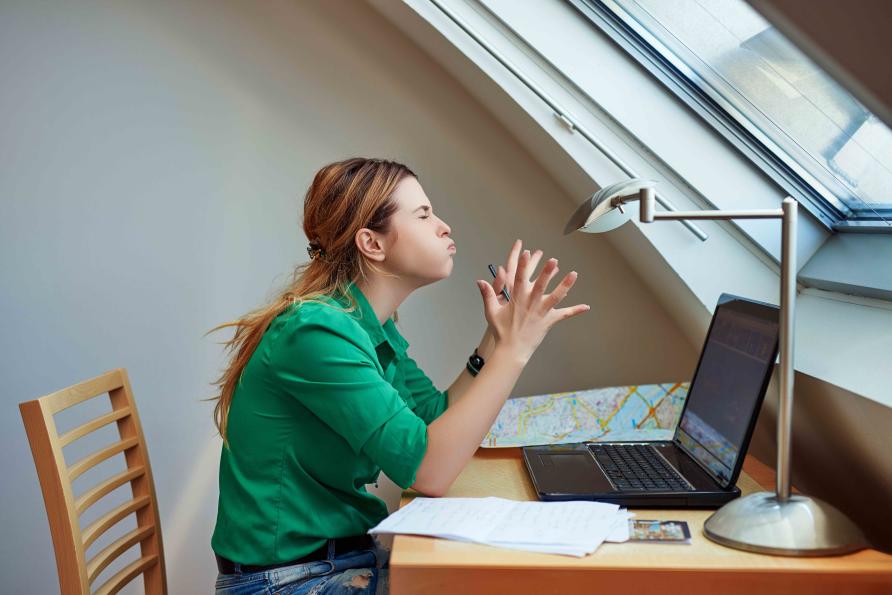 While some studies are adding COVID-related questions to projects, others ask respondents to cast their mind back to their pre-COVID lives and answer as they would have before the pandemic. But we cannot expect participants to put on blinkers and discount their current feelings and circumstances.
Instead, researchers have to consider that they may not reach recruitment targets or achieve the same quality of data and find ways to overcome those limitations.
Organisations that would normally help researchers with recruitment by promoting study materials are now hesitant. Understandably, their priorities currently lie elsewhere.
So, researchers must find ways to continue their work within these current restrictions.
Studies involving healthcare staff become particularly difficult as staff are overloaded with competing demands, COVID preparations and training.
Most non-pandemic-related research has been put on the backburner. While some studies are being fast-tracked, others face setbacks or delays in ethics approval and recruitment as everyone's headspace is filled to the brim with COVID-19, leaving little room for anything else.
Now, for a moment, let us remember that researchers are people too. We share the world's anxiety and apprehension in contemplating how this crisis will affect our families and friends globally.
Some have quit their jobs to return home and support their loved ones. At the same time, many are dealing with the disappointment of watching imminent project plans change or grind to a halt. The steady undercurrent of anxiety and tension is palpable but few people in the research community dare to admit that they are not OK.
Concerns about job security and potential loss of income prey on everyone's minds – especially as many are parents educating their children at home while trying to meet project goals and maintain productivity.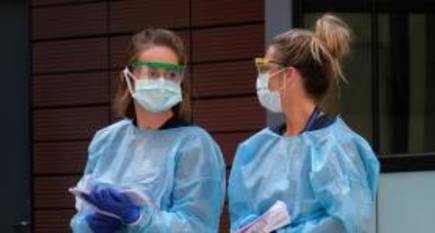 Most researchers are already perfecting the art of conducting important virtual meetings while spouses, housemates, pets or kids run riot in the background. Being able to quickly find the mute button seems to become a prime skill to master.
The number of meetings via Zoom or other online platforms is increasing to keep teams connected and projects afloat.
However, the need for social connections cannot fully be met by virtual ones.
'Being zoomed out' has become a term used to illustrate the sheer exhaustion experienced after a series of online calls. The group dynamic of large virtual meetings may be useful to tick off structured agenda items, but it rarely fosters the hallway chatter and lunchroom conversations that are so important to feel connected as teams and as human beings.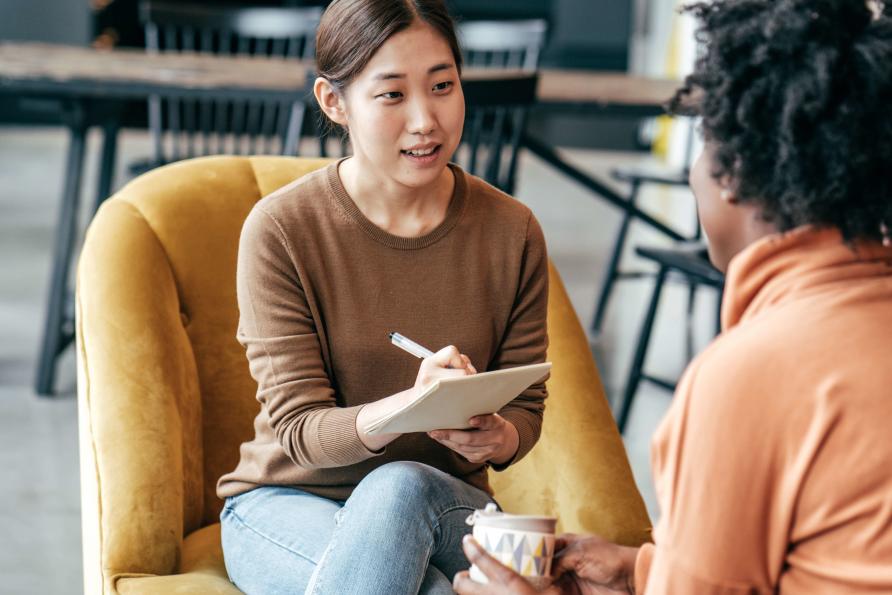 In the face of these challenges and limitations, researchers from all fields and backgrounds need to do what we do best: plan, adjust, review, re-run, revise and resubmit.
And new research opportunities are already emerging, like those examining the needs of older people, the importance of end-of-life care and the remarkable commitment of healthcare staff in different settings.
There is hope.
Researchers will adapt to the challenges of this new upside-down world.
We will build stronger connections with our collaborators and support each other during this difficult time and beyond. We will persevere to learn new skills, create innovative strategies and generate research ideas that would never have come to life had we not been challenged by this global crisis.
Banner: Getty Images